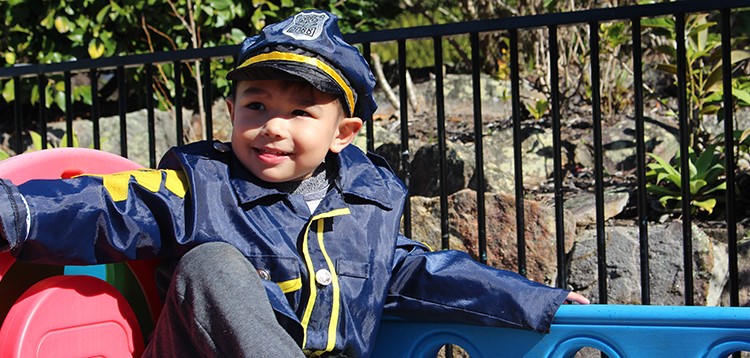 Putting your child into care for the first time is a big deal for any parent. An option you may have considered is Family Day Care, but you might not know the ins and outs. Here's a rundown on the benefits and what's involved.
Leaving your child in care for the first time can be an extremely stressful and emotional time. And part of that is often choosing the right education and care service, which can be a challenging process. One of your first decisions will be whether to choose a Long Day Care or Family Day Care service. Most parents have a good understanding of Long Day Care centres, but many are less familiar with Family Day Care as a childcare option.
So, what is Family Day Care? In a nutshell, it's approved childcare delivered in an educator's own home. Children are cared for in small groups – learning through play and discovery. They form genuine lasting bonds with their educator and parents enjoy peace of mind knowing their child is happy in a nurturing, natural and flexible home learning environment. Family Day Care provides early childhood education and care services for children right across Australia. It operates under the same National Quality Framework as other forms of formal childcare.
Benefits of Family Day Care
Early education and care in a nurturing, natural and flexible home learning environment.
Provides the opportunity for children to form genuine long lasting bonds with their qualified and passionate early childhood educator.
Children are cared for in a home environment and have the consistency of the same nurturing educator each time they are in care. This aids settling, building close relationships and a sense of belonging.
Provides care during standard hours, evenings, before/after school, during school holidays – and in some cases overnight and weekends.
Educators work with small groups of no more than four children under school age at a time so they know the children well and offer individualised learning programs for the children they care for.
Provides care for babies and children up to 13 years of age and allows for siblings to be cared for together, all in one location.
Another major benefit of Family Day Care for some families is that it can be an option for before or after school care, holiday care or for more unusual hours worked by shift workers. Many working families can find these gaps hard to fill with standard day care centres.
Family Day Care educators operate under the Education & Care Services National Law and Regulations. All educators hold, or are actively working towards, a Certificate III qualification (at a minimum). They must meet national quality standards which include maintaining quality individualised learning programs and safe and hygienic learning environments. They maintain current first aid and CPR certificates, training in the emergency management of asthma and anaphylaxis and have a clear working with children check and police check.
Each educator determines the fees for their service and you will be informed of these fees when you're referred to the educator – they start from $10.20 per hour but vary from educator to educator. Some families may be eligible to claim the Child Care Subsidy.
For many working parents, Family Day Care is the next best thing to being at home themselves with their children.
---


If you want close relationships for your child, CatholicCare Family Day Care is a great fit. Each of the educators is unique in themselves, as are their programs. Educators are located in Asquith, Berowra, Blacktown, Castle Hill, Cherrybrook, Galston, Hornsby, Normanhurst, Pennant Hills, Thornleigh, Wahroonga, Waitara and West Pennant Hills.
If you would like more information or to enquire about placements contact CatholicCare Family Day Care:
P: (02) 9488 2402 or (02) 9488 2400
E: familydaycare@catholiccaredbb.org.au
W: catholiccaredbb.org.au/childrens-services