Bilpin is about a 50 minute drive from the Hills. It's a nice drive with windy roads and pretty views. It felt a little like we were going on holidays instead of a day trip.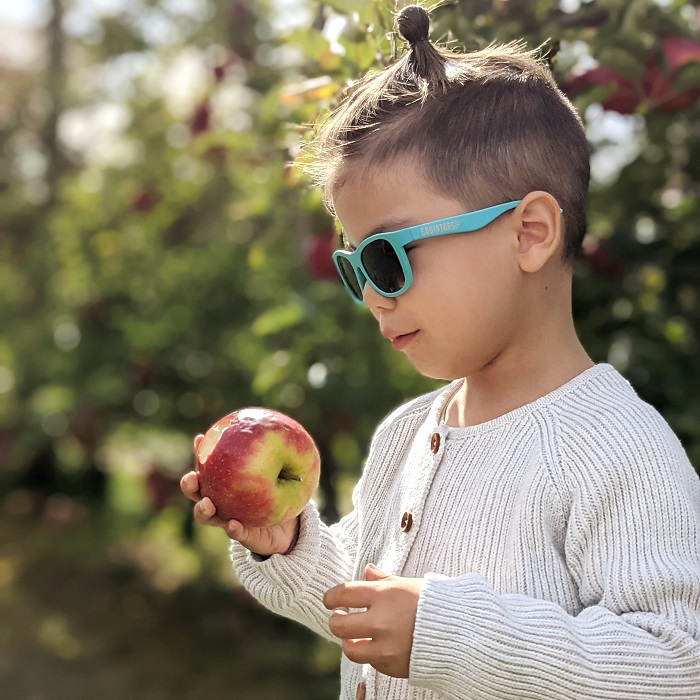 We chose to go fruitpicking at TNT Produce which is located at 153 Kurts Rd. They don't only have Pink Lady apples, but also tomatoes, and persimmon (however these weren't ready for picking when we were there). Besides the fruit they have a bunch of animals; alpacas, goats, chickens and guinea pigs – always popular with kids!
You pay $2 entry fee per person and you get a bucket to fill with apples. Then you pay per kilo once you're done. The kids loved the experience and started to eat the apples they picked within the first minute. The place is spacious with enough room for everyone and the apples were big and juicy.
We stopped at one bucket per family, and made sure we only picked the biggest, reddest apples around. My 3 year old took it very seriously and each apple was inspected before being picked.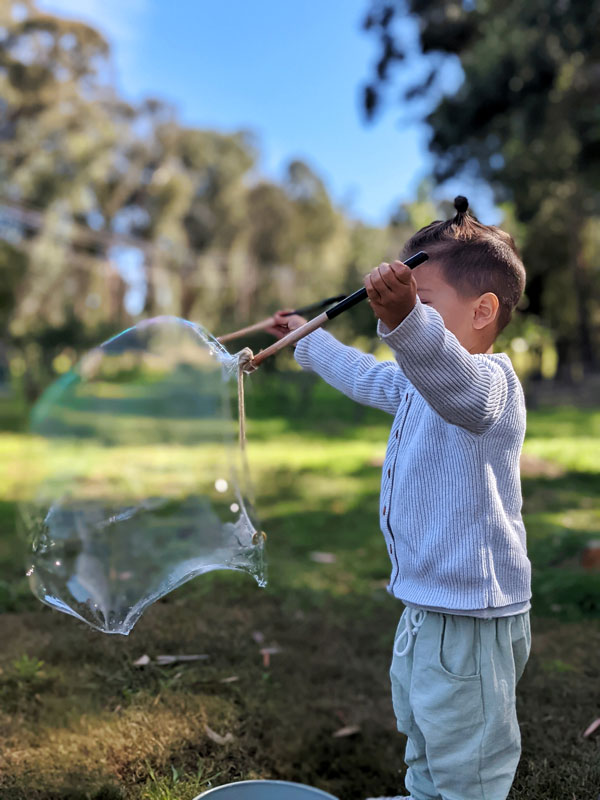 After we were done fruit picking and playing with the animals we left for Hillbilly cider shed. This is a few minutes from the Orchard and on your way back to the Hills.
They have a lovely outdoor area with plenty of picnic tables and place for the kids to run around. Their woodfire pizzas were delish and they have a gluten free base too.
While the kids ran around and got dirty rolling down the hills, the adults had a cider tasting session and a glass of Chardonnay. We stayed till 3.30 pm before making our way back home in time for dinner.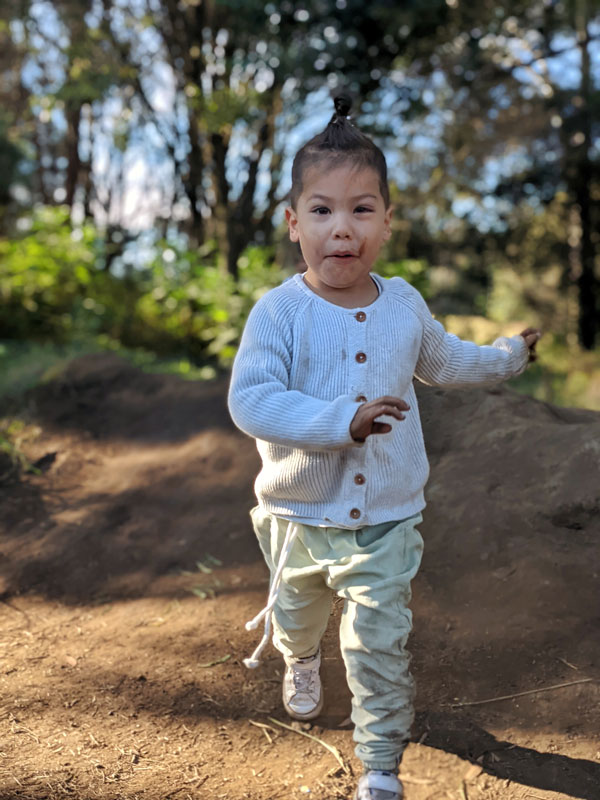 It was a lovely relaxed day, I highly recommend heading out with family or friends, supporting local small businesses and enjoying the beauty of this area not far from the Hills.
Now, apple pie anyone??
---
Lisa is a qualified teacher working at a school for students with additional needs. She is the mumma of a wonderful and wild toddler. She loves day trips, weekends away and good coffee. She enjoys setting up open-ended educational play activities. She has a ginormous drawer full of bits and pieces that 'will come in handy one day', which she uses to set up simple and fun toddler craft activities. You can follow her son and their adventures on Instagram at life.with.moon.and.co