Castle Hill RSL has relaunched their menus, introducing fresh, vibrant and healthy options alongside revamped classics and club favourites. We checked it out recently.
Castle Hill RSL is somewhat of an institution in the Hills. We challenge you to find a local who hasn't visited at some point in their lives! It caters for a wide range of visitors, from young adults meeting friends for a night out through to mother's groups, blokes' catch ups over a sports match, families with kids and the older patrons who visit on a weekly (or more frequent) basis. Venues such as this are important to communities and it's great to see the RSL focussing on what patrons both want and need in terms of value, range and nutrition.
As many of you know, downstairs there are a number of dining options. There's the Courtyard Cafe which offers numerous light meals, sweets galore and coffee of course. And now it's offering some great fresh options too, perfect for lunch, such as poke bowls which you can eat in or take away. Yum! The cafe is a great option too with kids as there are numerous smaller dishes they'd enjoy such as calamari, mac & cheese balls, chicken tenders, pies and frittatas.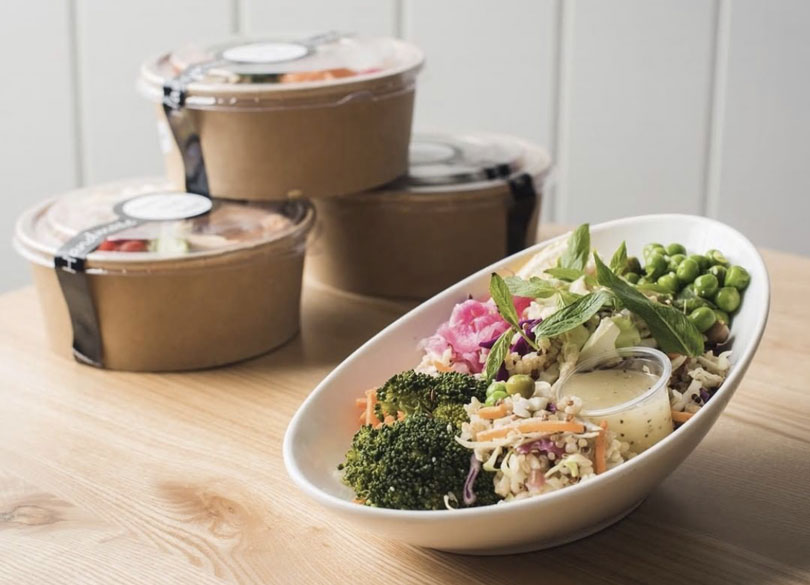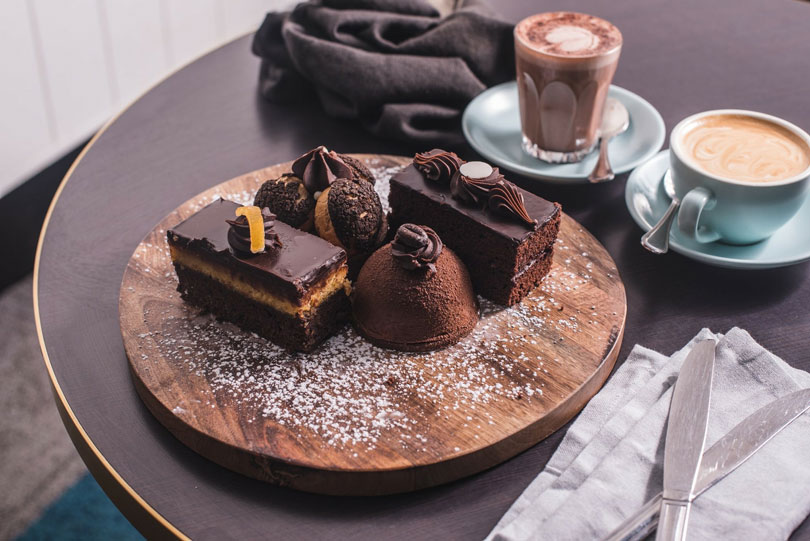 On the same level as the cafe is the Courtyard Restaurant which has a wide range of options to suit all family members, from a kids menu, shared grazing plates, healthy salad options, classic favourites, risottos & pastas through to five chicken schnitzel options, seafood, chargrilled red meat and signature dishes. Hashtag sorted!
We sampled numerous new dishes here and really enjoyed them! They were vibrant, fresh and tasty. There was the roasted cauliflower bruschetta with saffron roasted cauliflower, pumpkin, hummus, rocket, cucumber yoghurt and pistachio dukkha which we really enjoyed and is a great vegetarian option.
Next was the Power Bowl which was packed with goodness, we could almost hear our insides singing with joy! In this pretty bowl is brown rice, quinoa, broccoli, spinach, avocado, beetroot, pomegranate, toasted seeds, a soft boiled egg
and chimichurri dressing.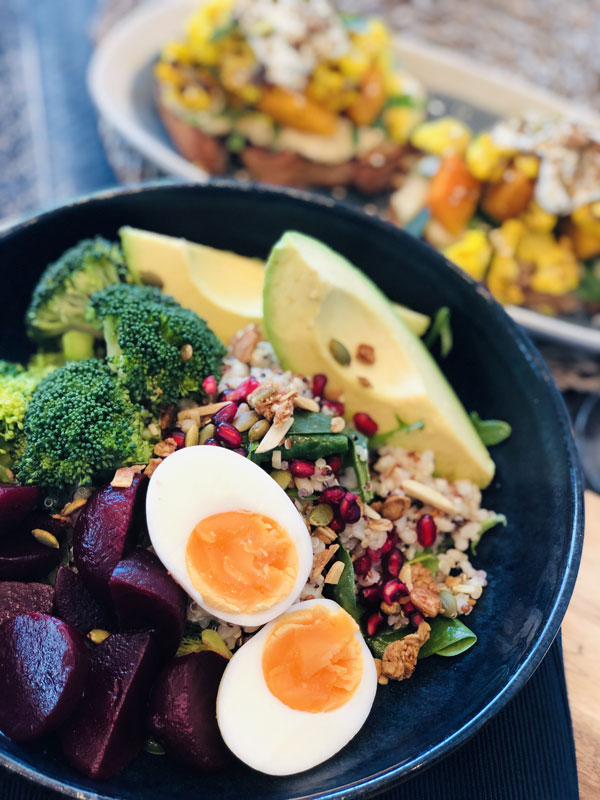 And if you're wanting a cosy warm bowl of deliciousness on a cold day then the chilli prawn & chorizo risotto with braised chorizo and prawns sautéed with chilli, garlic, zucchini, basil and cherry tomato combined with arborio rice is the dish for you!
Upstairs, there's the famous yum cha restaurant Jin Yan, as popular as ever, as well as The Hills Diner. This is a newish area that we think is a perfect spot for a family dinner if your kids are a little older and no longer wanting to go on the play equipment. Or you could easly scoot straight upstairs without them seeing the play area so you can actually sit together and enjoy a civilised meal as a family.
As the name suggests, you'll find diner style classics on the menu such as gourmet burgers, ribs, wings and loaded fries. We think tweens and teens would really love this menu! Now, ribs are something we usually steer clear of if we're honest, finding that it's often maximum effort for minimal reward. But not with these babies! These ribs have been sous vide-d, a method of vaccuum sealing and cooking which leaves them melt-in-the-mouth tender and juicy. Ok, we're converted!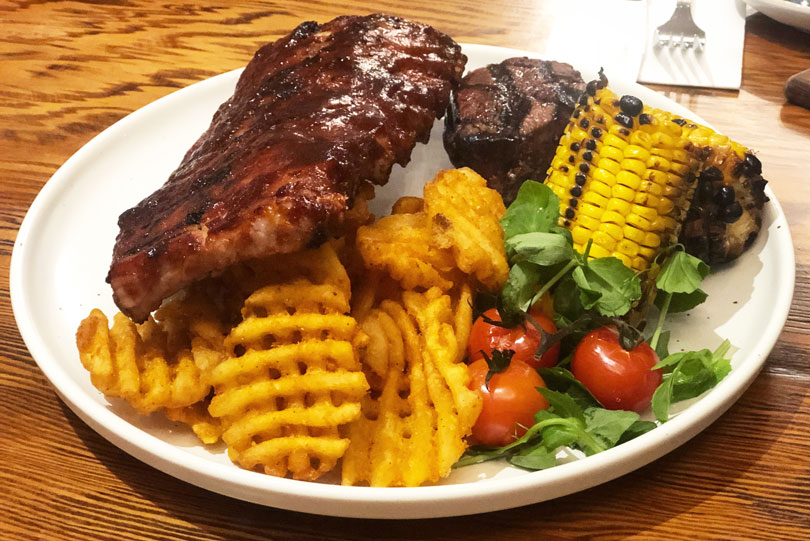 And of course, if you do have little ones it's worth mentioning the play area which kids love! When we visited we were also pleased to see a new entertainment area for tweens and teens who are often overlooked. It's got some cool arcade style games and we're pretty sure you may find some dads in there every now and then!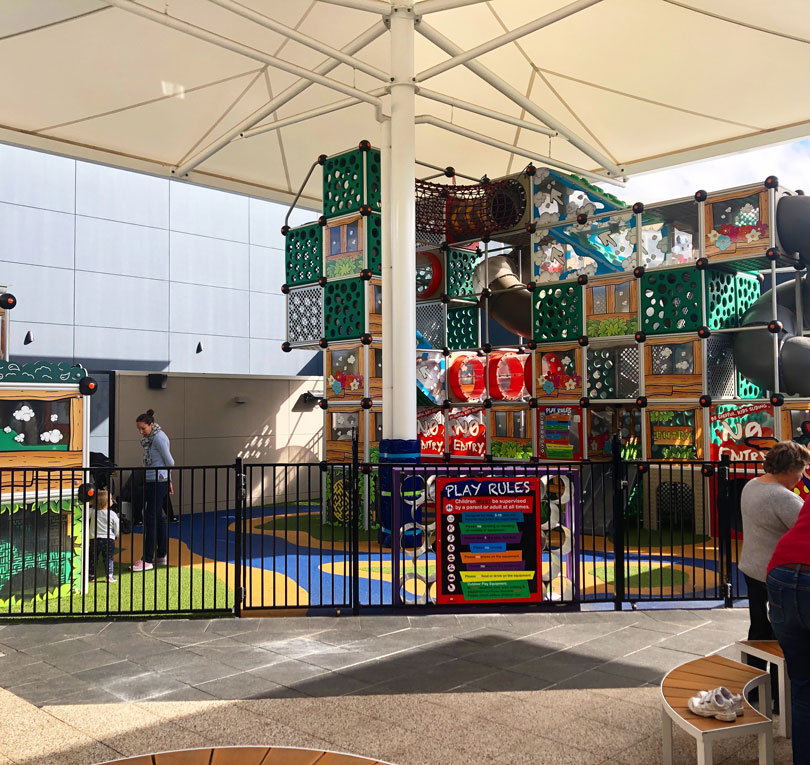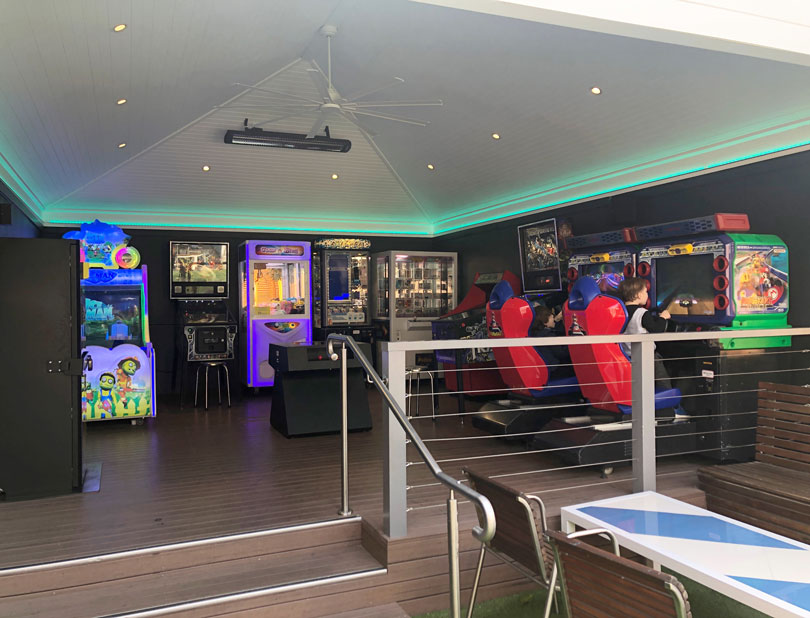 ---
Full details of all dining options and menus can be found here.
Thanks to Castle Hill RSL for hosting us.