Guerilla dining. Without even knowing exactly what it is, you get the feeling it's something a little bit cool. So when we found ourselves about to experience the concept right here in the Hills, we were pretty darn excited. And a little apprehensive initially too. So what is it? It's basically where you go to a random person's house and they cook you dinner and you eat at their dining table with strangers. Bit odd? Yes, but somehow it works and it makes for an awesome night out!
Popped Up Eatery is the brainchild of locals Nora and Yaz, and it's their house you dine at. They're a young foodie couple who love to cook – and they're very good at it too! It's what's known as a 'pop up' restaurant – a restaurant that isn't normally a restaurant by day or night. Nora and Yaz's enthusiasm for what they do sweeps you up and carries you on a culinary adventure – and this element of adventure flows through each of their monthly dinners. Each has a set theme and adds a quirky element to the evening …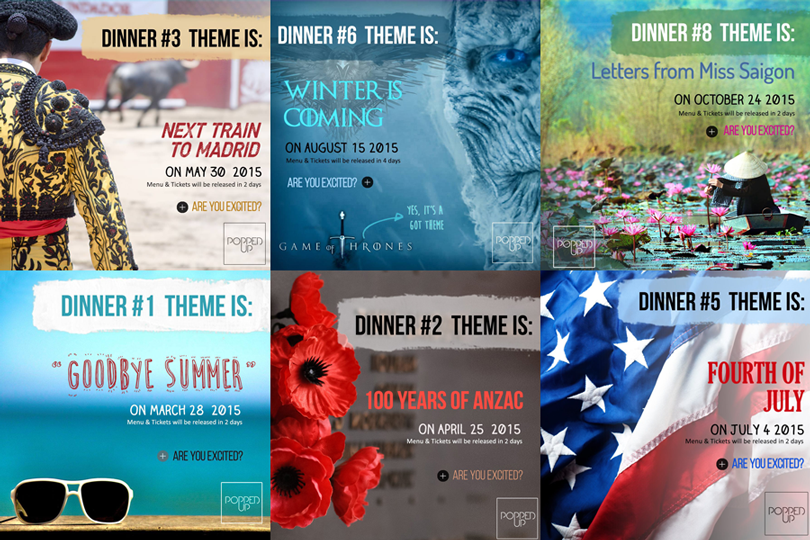 Our theme was Iliad and Odyssey – a nod to the ancient poems of Homer. And luckily for us this meant the dishes had elements of Greek, Turkish and Italian cuisines to them – yum! We started with a gorgeous little amuse bouche – a Greek 'salad' of tomato jelly, cucumber granita and feta mousse and it was gorgeous. A great way to start off the meal. Next was a stunning Sicilian gnocchi – you could tell it had been lovingly made and was light and tasty. In fact we heard a fellow diner at the other table declare it was the best gnocchi he'd ever eaten!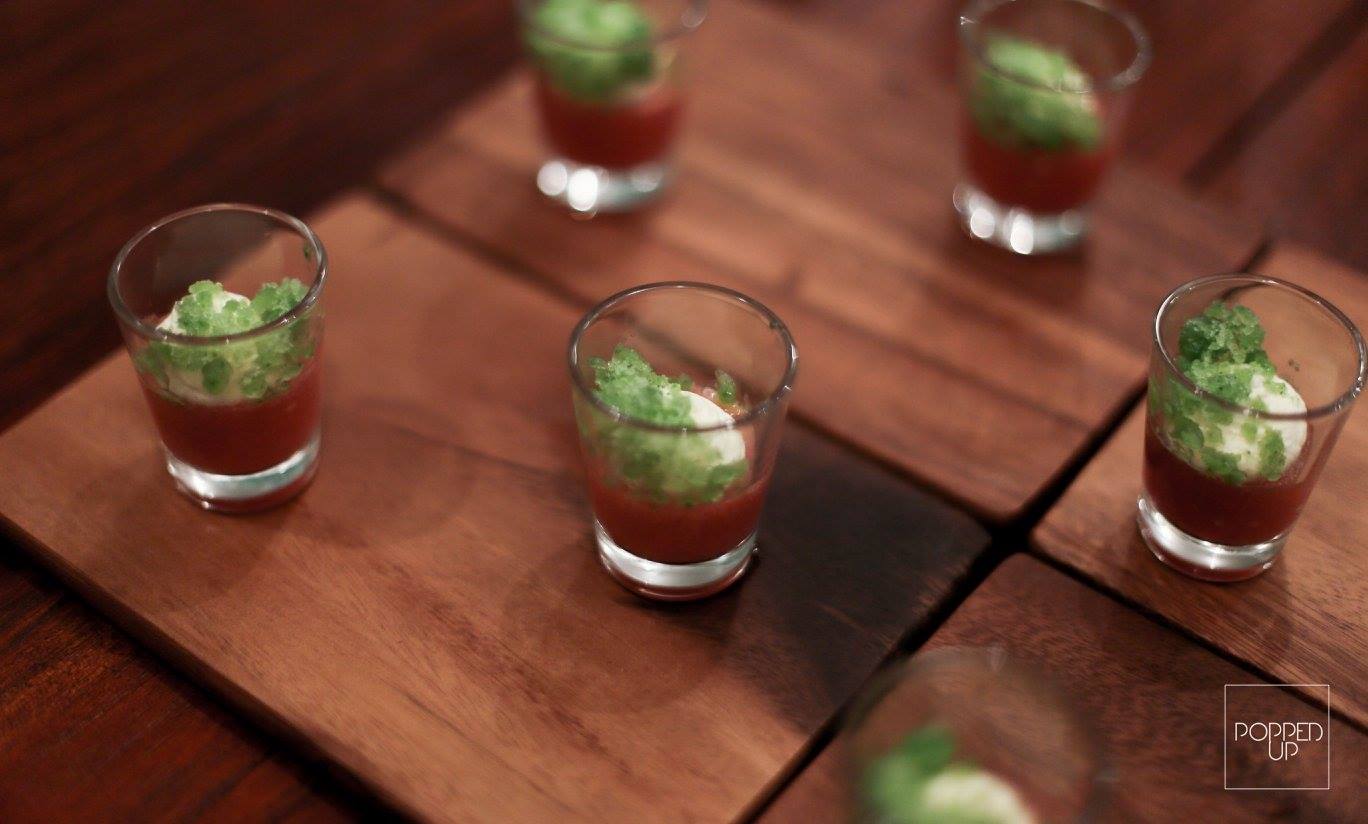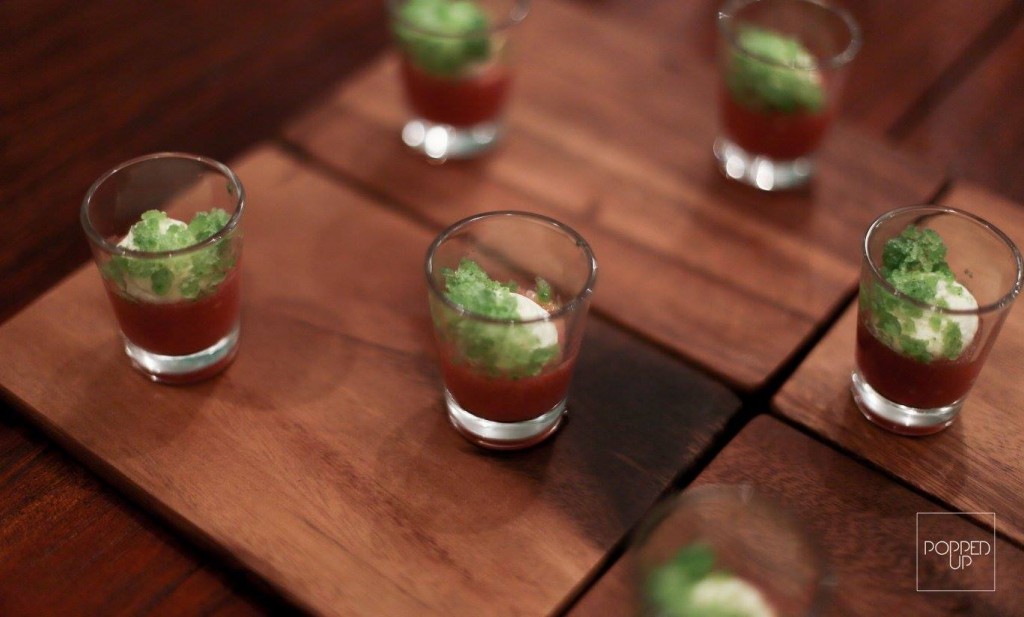 Main course was a lamb shank, with the meat tender and falling off the bone. It was fancy enough to be a little bit special, but still comforting and tasty like a lamb shank should be!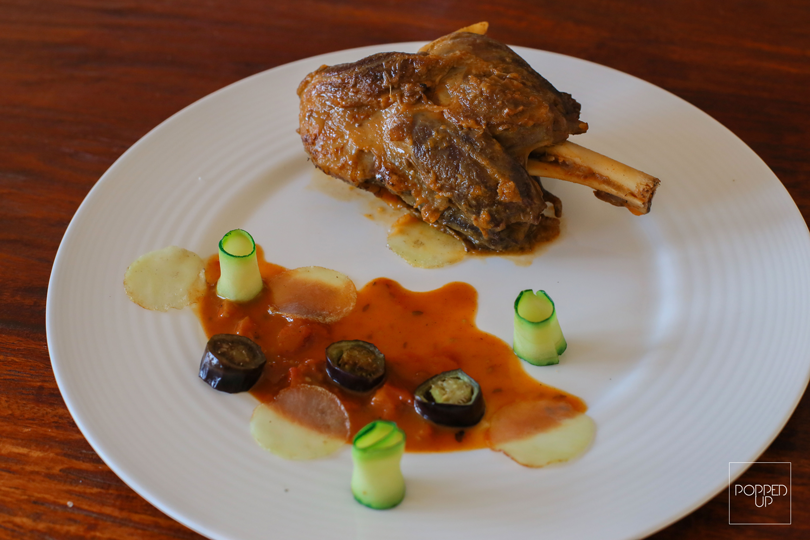 Next, course was a little intriguing, with the menu hinting at something to do with coffee. Small take-away coffee cups were presented and contained a scrumptious morsel of tiramisu! Our dessert was a deconstructed baklava which resulted in many groans of delight and a bit of stealing from neighbours' plates too!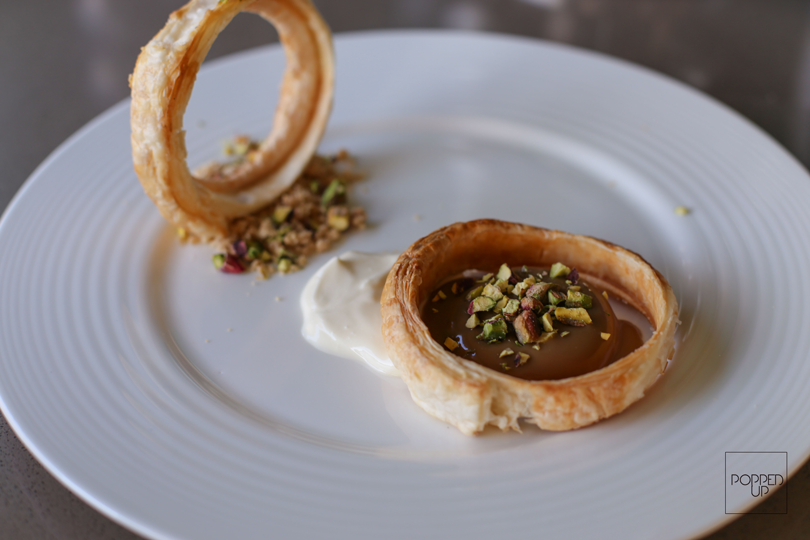 We were sitting with three other couples which was initially a little odd but you definitely get into the groove of it and it's actually a great way to meet new people – over food and wine! In fact, the second table that was there on the evening we went had all actually met at a previous dinner – they now come as a group on a regular basis!
So who would this suit? Well anyone really – it would be a lovely girls' dinner out as you can book a table of 8 or more. It's great for couples if you're wanting to do something different but local that also guarantees good food for an extremely reasonable price. And it would be perfect for a special occasion dinner like a 40th, as you can book the entire dinner party or discuss an even larger party option with Nora and Yaz.
What had started out as a night we went into with a little trepidation, ended up being a great evening! And at the root of its brilliance is the novelty factor, excellent food served with love, and not having to do the washing up yourself!
---
Thanks to Nora and Yaz for hosting us.
Popped Up Eatery
The Ponds
$40 per person, BYO
Popped Up on Facebook
Popped Up on Instagram
Email poppedupeatery@gmail.com