Some of you are probably thinking, Hills District Mums doing a story on an IGA – this is unusual. But keep reading, this IGA store is unlike any you have been to before. Picture this – your standard groceries section which is price matched to the big supermarkets, fresh fruit and veg sourced directly from the Sydney Markets daily, a deli to die for, an in-house chef and a café that serves Campos coffee. We told you it was different!
Mint Fresh IGA Baulkham Hills is the brainchild of brothers, and Hills District dads, Antoine and Richard. They're not new to the supermarket game but this is their first venture in their own neighbourhood. And that makes it extra special to them!
For those who haven't visited yet, they have transformed the section of Arthur Street shops that used to be leased by Video Ezy. And boy have they given it a makeover! The shop is split into 3 sections – groceries, fresh produce and a deli/café. There's also an outdoor seating area to enjoy your coffee and café treats.

Antoine took us on a tour of their new baby and it's very clear that fresh produce is his passion. Every morning at 4am he ventures to Sydney Markets to buy direct from the growers.  As soon as you walk into the store you notice how good the produce is and how reasonably priced too. And he can tell you exactly why he has hand-picked every single fruit and vegetable in his store!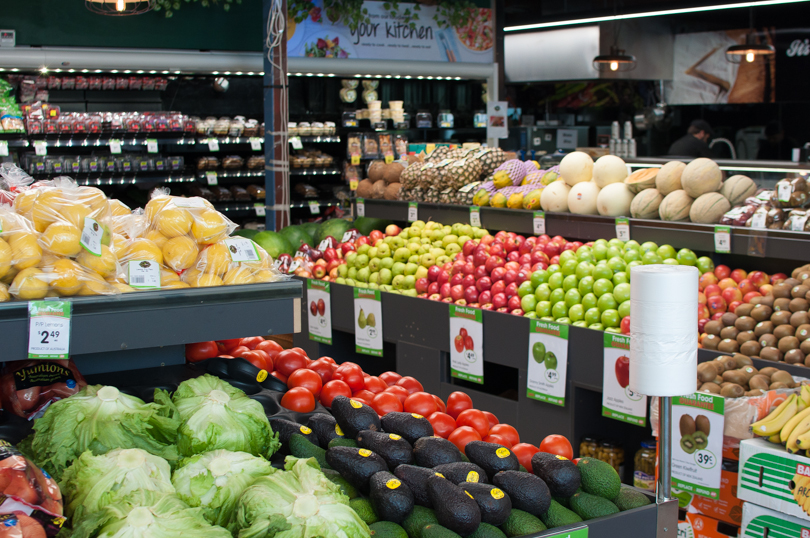 And this is why Baulkham Hills IGA is different – everything in the store is sourced with thought behind it. The meat is premium grade, grass-fed and hormone-free meat cut and packed daily in Prospect, there's Brasserie bread and their chickens are free range Lilydale chickens. The deli has a great range of premium meats sourced directly from award-winning suppliers!
And we mentioned that Mint Fresh has it's own in-house chef. This really makes the difference. He makes amazing salads daily and has just started to make meals that can be purchased and taken home to reheat (family dinner done!). We watched as he grabbed fresh bread and produce from the floor and made delicious fresh rolls for café patrons. Mint Fresh serves breakfast and lunch daily.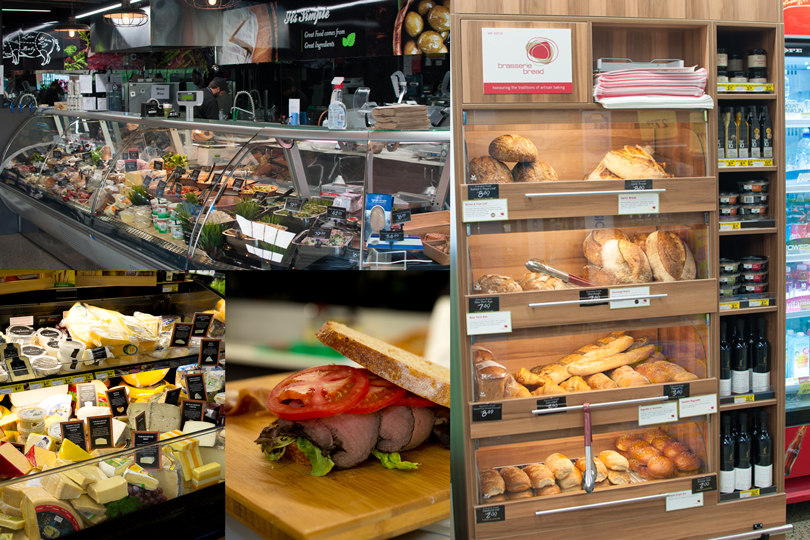 Next on the tour are coffee and treats. Hooray! It's no secret that we love Campos coffee and the talented barista does these beans justice. They also have a range of lovely sweet morsels to have with your cappuccino.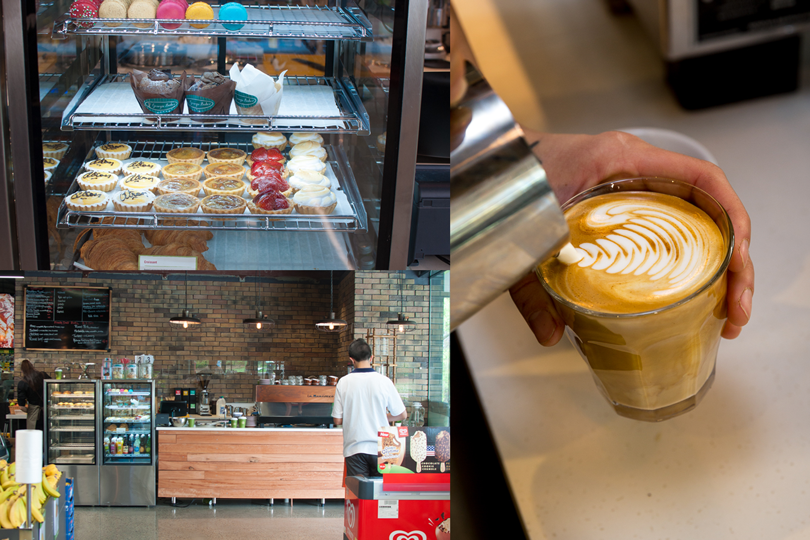 There's no doubt by the end of our tour we had local shop envy. We watched as mums came in to do their top up grocery shop and one do her full fresh food shop and they just looked relaxed. Easy parking, no battling through other shops to get to your destination and a good coffee – what mum doesn't love that?!
---
Mint Fresh IGA Baulkham Hills
32/30 Arthur Street, Baulkham Hills