We'd heard about Candyland Playhouse via other Hills District Mums and finally got to visit recently with two busy toddlers. It's down Windsor Road so for certain parts of the Hills, that's not very far at all!
When our first born children were really young, we spent many bleary-eyed hours at a local play centre. We loved it because there was space, the kids couldn't get into too much trouble, it was a good all weather option when it was too hot, too cold or raining, parking was easy enough, it wasn't very expensive and we could get a coffee! And Candyland Playhouse ticks all these boxes too plus it is air-conditioned!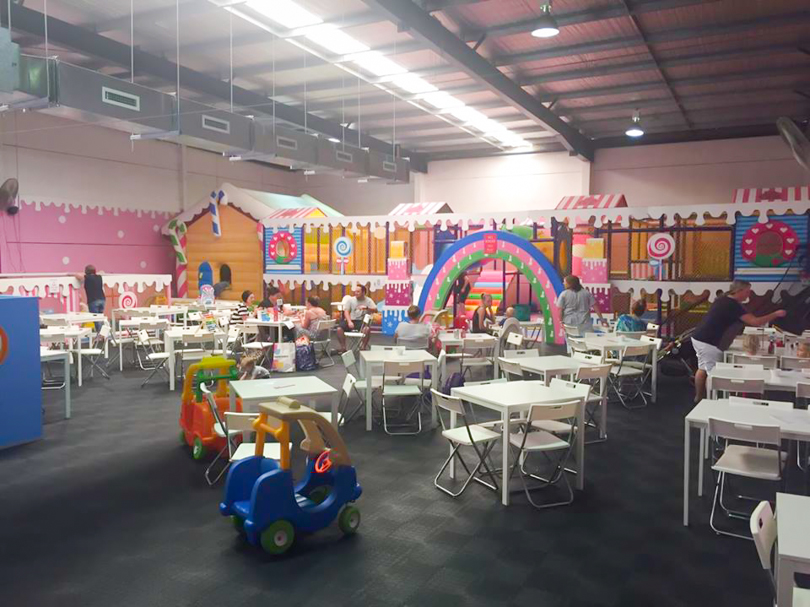 Candyland is a great space for toddlers and even slightly smaller crawling kids who are keen to explore in a safe environment. Our 3 year olds loved it and were the perfect age as there's enough to keep them busy but they can't get into any real mischief!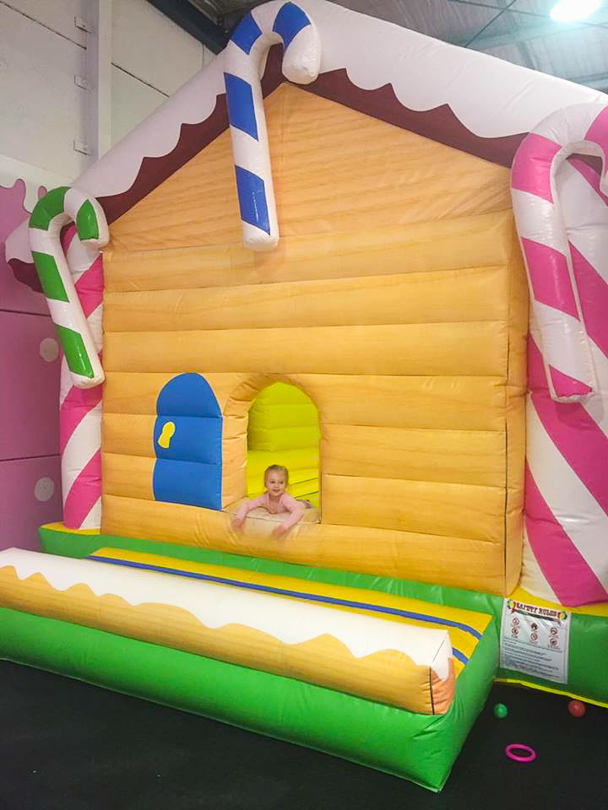 There are little ball pits, a jumping castle, small slides, areas to climb that test their skill a little and a mini trampoline. There are also a couple of cosy coupes to take a ride in and giant Duplo blocks to stack up. Everything's brightly coloured with a good sprinkling of pink and there's music to bop around to if you're in a bopping kinda mood!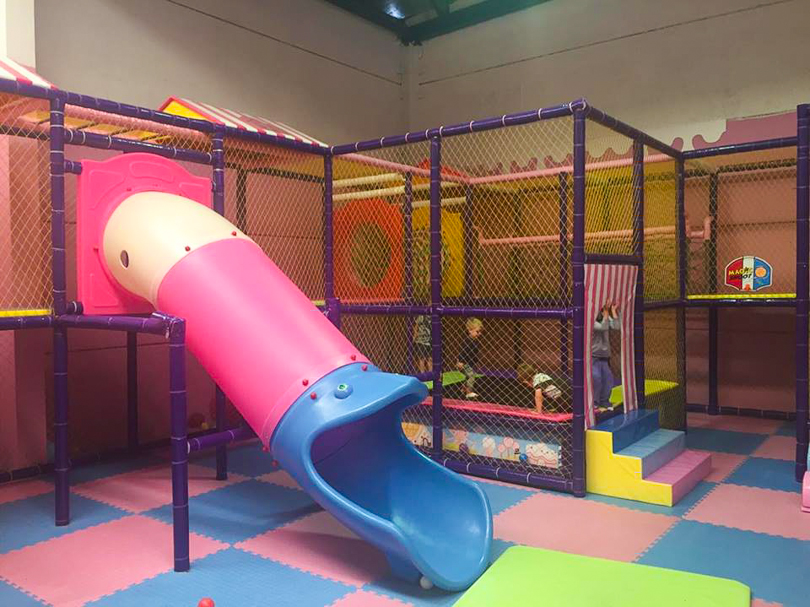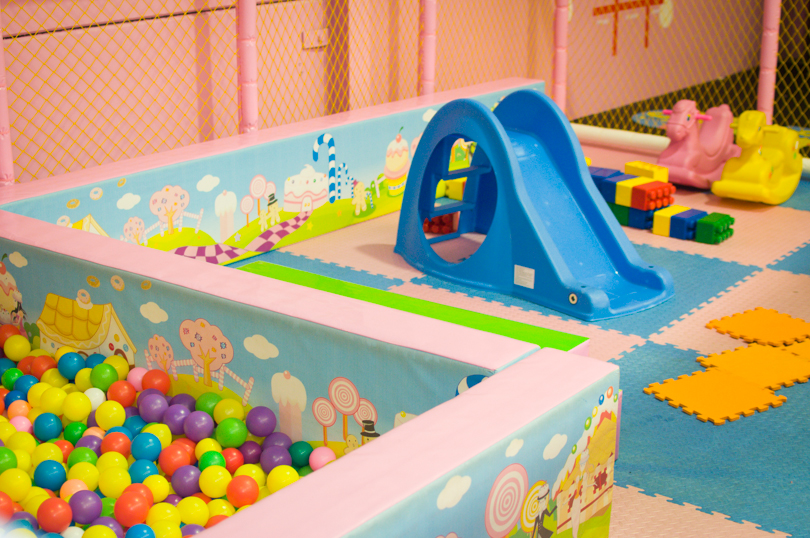 There's stacks of seating for parents so a large group of mums and prams would be totally fine! It's all very open so you can see exactly where kids are at all times. Also, you can grab a coffee, sweet treats, kids snacks and something more substantial if you want to make it a lunch stop too – they serve a small number of hot dishes like nuggets & chips and toasted sandwiches.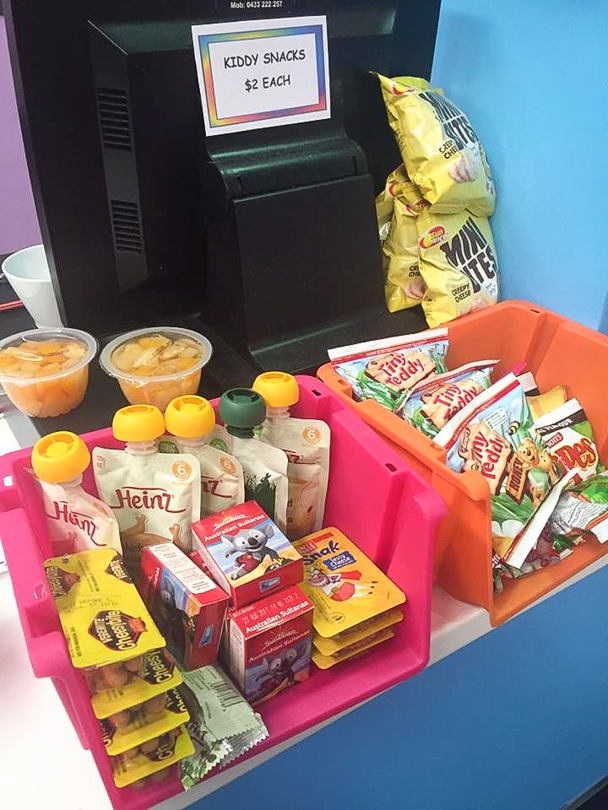 Another important mum point to mention is that it was nice and clean and the toilets were excellent – always an unknown factor when visiting places where small people who have recently mastered the loo are visiting too! Plus, street parking was really simple and there are no stairs or the like to negotiate with prams.
Candyland hosts a weekly playgroup too on Tuesdays at 10.30am if you're looking for a regular outing with your little one. No need to book – just show up and meet other mums while the kids do art, craft and games. (It's $5 on top of the entry fee.)
Another idea to keep in mind is that you can host your child's birthday party at Candyland Playhouse – we know mums are often hunting for party venues to avoid holding it at home! They have two super cute party rooms and a range of packages. And you can even hire the entire venue for a private function too where you can self cater or have it catered.
Candyland Playhouse would a good spot to meet with a group of mums or even a option for grandparents to take young grandchildren if they'd prefer a more contained environment.
It's a great little outing for little ones and a nice way for them to spend a morning exploring while mum relaxes a little. Win win!
NOTE: all children and adults in the play area must be wearing socks.
---
Candyland Playhouse
Unit 1/16 Rob Place Vineyard
Phone: (02) 4577 9107
Email: info@candylandplayhouse.com.au
Open 7 days – 10am – 3pm. Entry prices here.