Croc's Playcentre in Prospect is the newest addition to the Croc's Playcentre franchise and the first Croc's to open in Sydney. While it isn't in the Hills, it's just down the road and well worth checking out with your little ones.
Prior to heading into the centre we notice their vision is "We are dedicated to providing a safe, spotlessly clean and friendly environment for children and parents to relax and enjoy". We love the words safe, clean and friendly and have no doubt that kids will have a ball but we quietly wonder how a parent is ever meant to relax and enjoy one of these places! Often they are chaotic, hard to supervise and the food and coffee can be fairly ordinary.
We notice a difference as soon as we walk in. A Muffin Break is located within the Centre, we kid you not! It was stocked with fresh food options – some healthy and some treats, plenty of variety for both adults and children. This is a great plus for mums!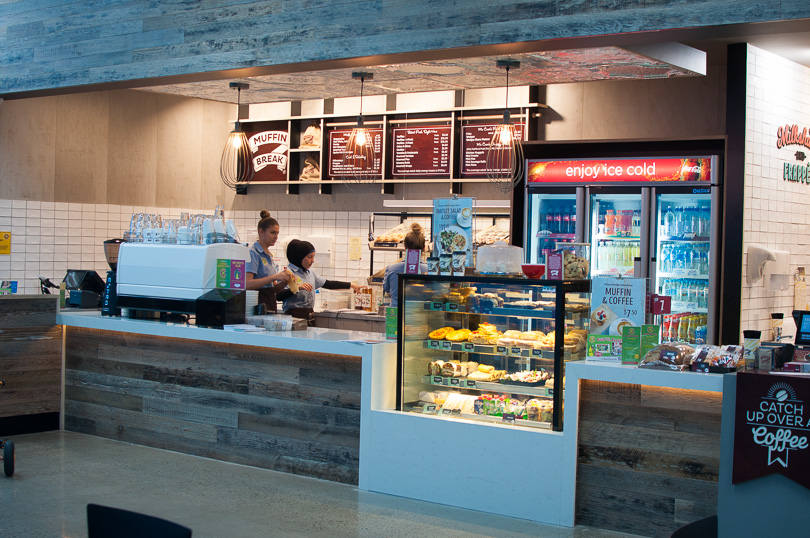 We then spy the play equipment. It's one large room with nothing obscuring a parent's view and plenty of seating, meaning you can easily sit at a table and supervise your children. This place isn't overwhelming but there's plenty to keep kids occupied for hours! And it's air conditioned, a big plus for hot summer days. So it seems this may just be a place where parents can actually relax!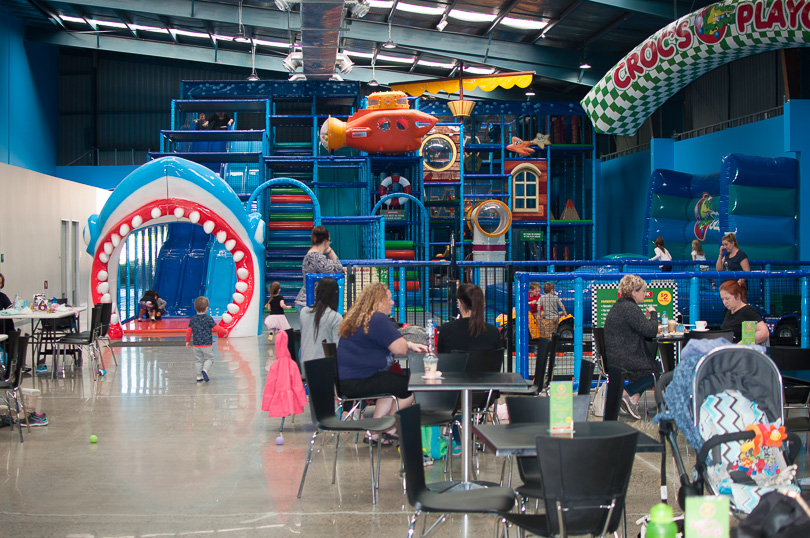 The play areas are split into three age groups. The area for under 18 months is a soft play area with some sensory boards. The next step up is the toddler area for children under the age of 4 and it's a mini version of the big play area, with little slippery dips to keep younger ones entertained.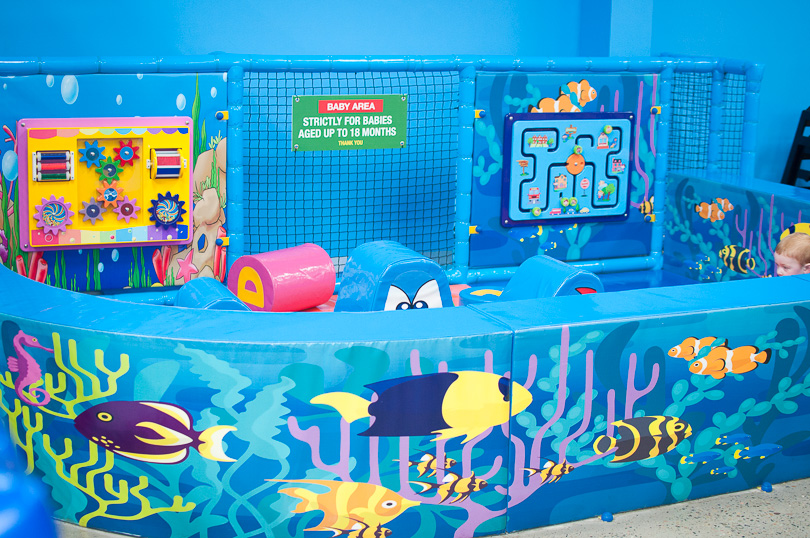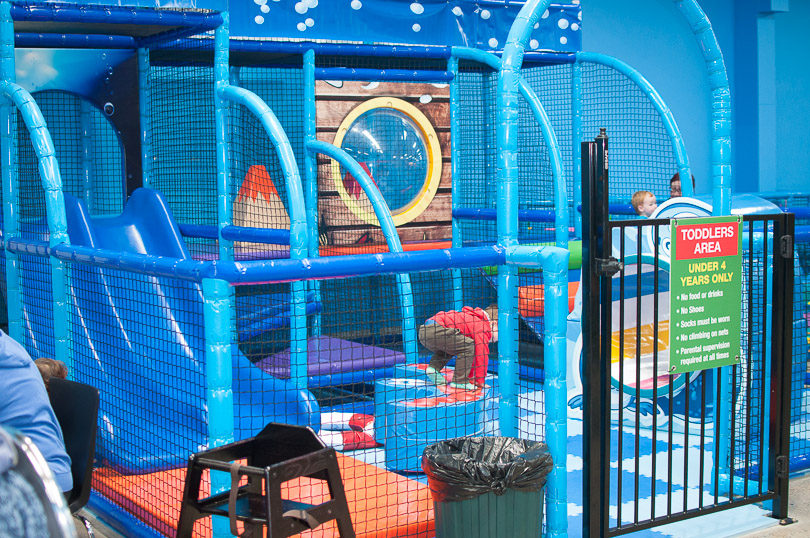 Then there's the multi level play structure for kids when they are ready to tackle it. It includes a four lane wave slide, an additional two lane speed slide, a foam battle ball area where kids can shoot balls with air-powered canons and plenty of areas for kids to climb and explore. There's an open jumping castle plus ride-on electric cars that parents can use too (these are an additional $2 a ride). There's also a bike track that runs behind the big play area.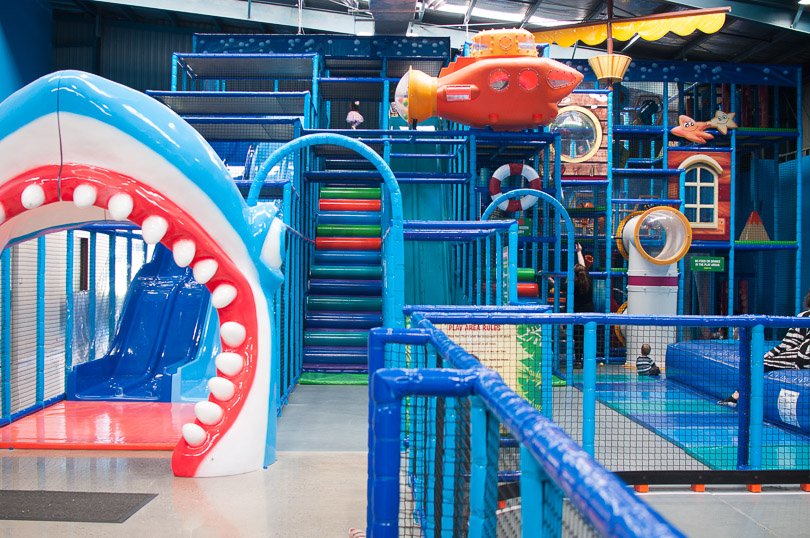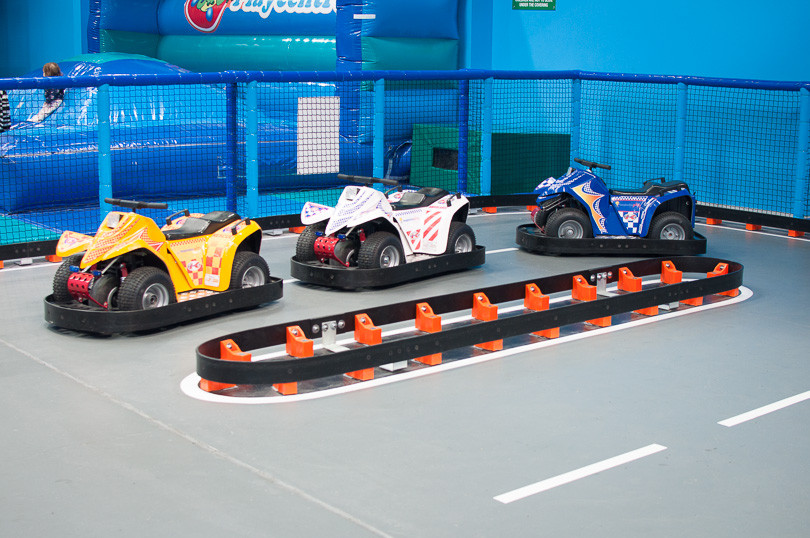 Another point worth mentioning are the Croc's party packages offered. There are basic themed party rooms or you can choose one of the specially-themed party packages such as the Make, Bake and Create Party where kids make their own pizza, bake it and create and decorate a cookie to take home later. Cute!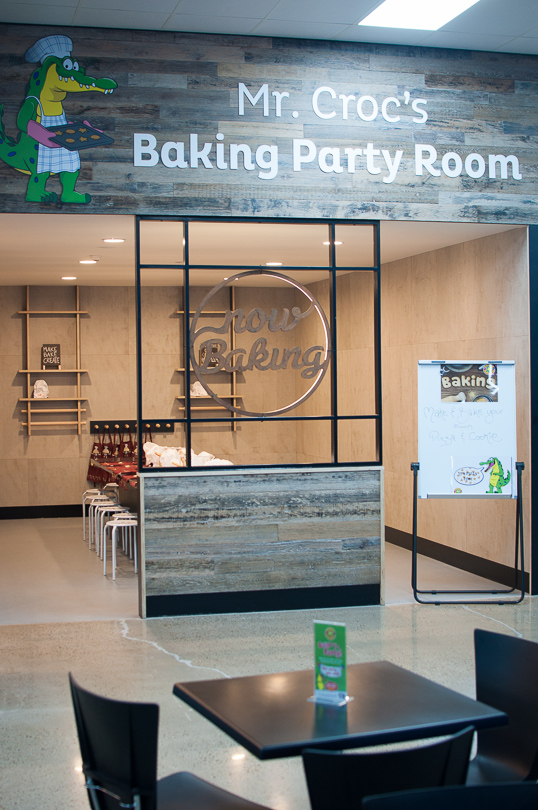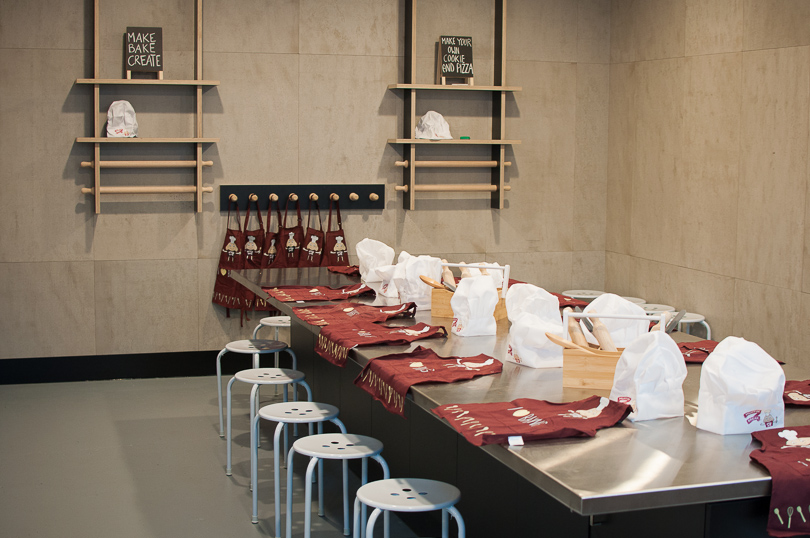 There's also the disco karaoke party which is held in a disco party room that looks remarkably like a night club! Parents can watch what's happening via a TV on the outside, so no need to cramp your kid's style!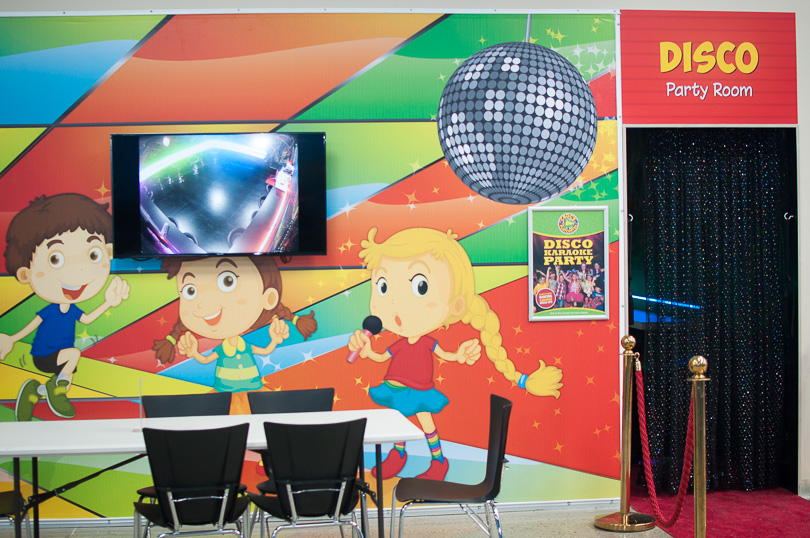 Finally there's a pamper party which includes a mini mani and pedi and rose petal foot soak. Party guests receive pink lemonade and mini cupcakes on arrival and food is more high tea/canape style plus a lolly bar. Kids get the use of silky robes and magazines and everyone gets a glitter tattoo. Love it!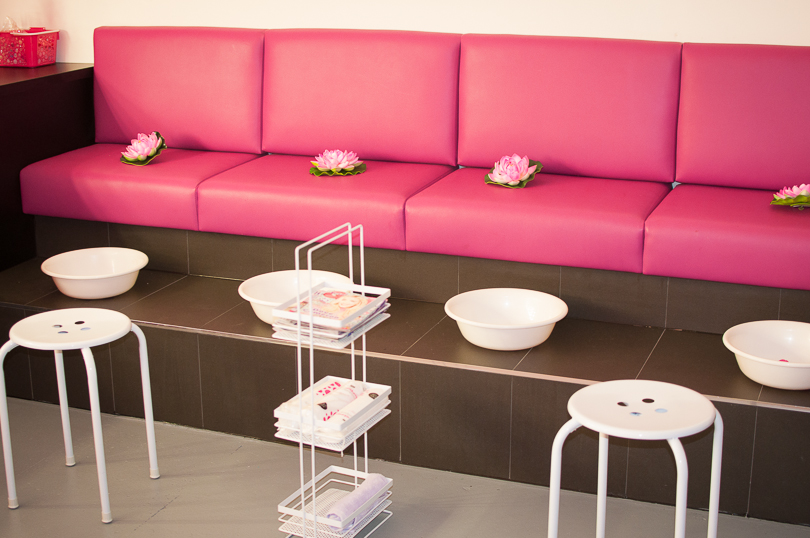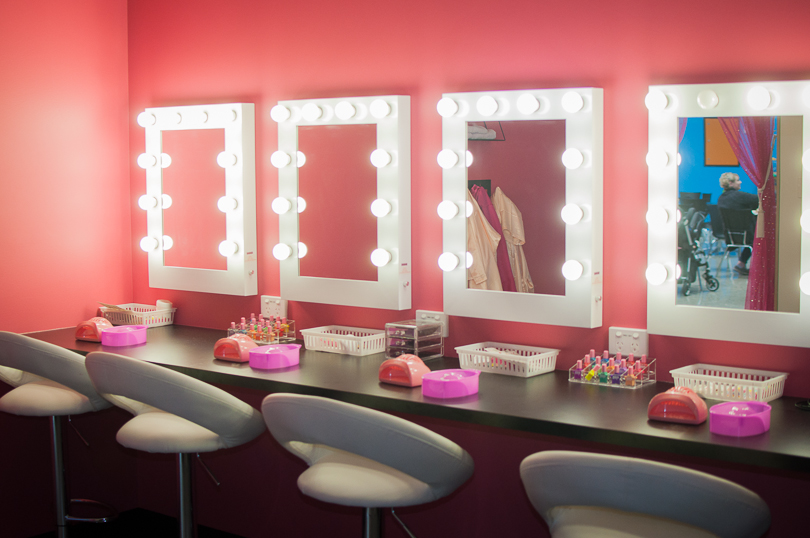 Other things that might interest you about Crocs:
The venue is available for private functions every day after closing.
They have monthly disco nights and Make, Bake and Create nights.
Follow Croc's Facebook page for latest events. There's also a parent's group discount price – reserve a table on a school day for 4 or more adults and you receive a discount kid's entry.
---
Croc's Playcentre Prospect
19 Stoddart Road Prospect.
Phone: (02) 9896 1510
Playcentre Hours
Monday to Thursday – 9am to 5pm
Friday 9am to 7pm
Saturday and Sunday – 9am to 5pm
Play admission prices
Children under 1 and adults – FREE
Children 1 to 2 years – $10.90 (school days) and $11.90 (general entry)
Children 3 and over – $11.90 (school days) and $14.90 (general entry)
Don't forget your socks!