As those who follow Hills District Mums on Instagram and via our Facebook page may know, we've recently visited a fabulous foodie addition to the Hills area, Hills Organics. This is the baby of a local Hills District Mum Andrea and a sea change of sorts slash passion project,  having left a career in a completely unrelated field. We love it when mums jump in feet first with confidence in their own abilities and it pays off!
Andrea's extended family pitches in from time to time too and her mum Brenda was donning a (very stylish) Hills Organics apron on our last visit! Andrea's dad made the stunning wood counter top and table tops and her baby daughter is also a regular visitor.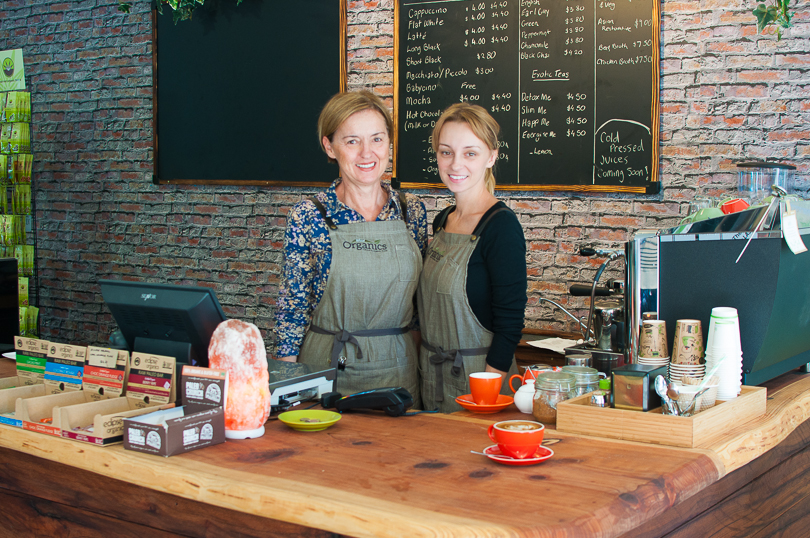 You feel this family focus when you visit and Andrea says that she wants to make Hills Organics as kid friendly as possible, as she understands how it is for mums. She's well on the right track, with pint sized trolleys at the door (always a hit) and a train table to entertain the pint sized people. Babycinos are free and kids' things to come include a blackboard and fruit on the house.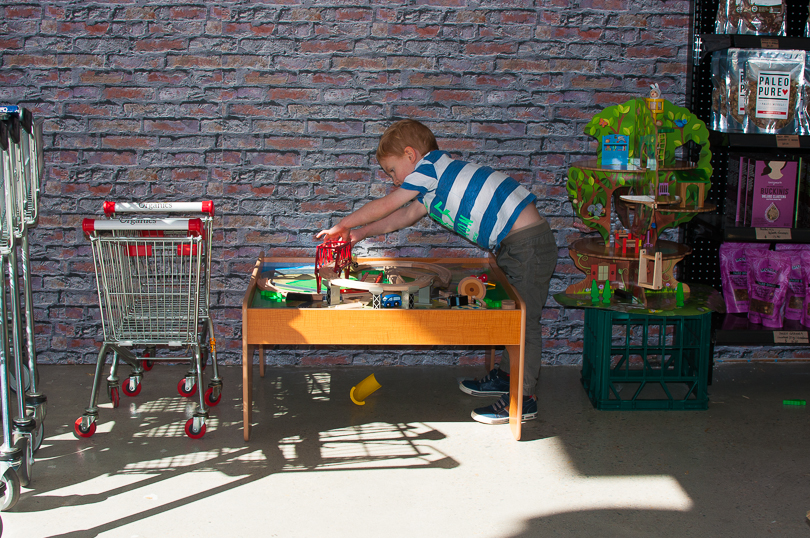 So once the pint sized person is deposited at the train table, what can you expect to find at Hills Organics? The answer is lots as it's a multi-purpose store. Firstly though,  you may like to decide if you want  your coffee and treat prior to perusing, or post wandering, the little store. We couldn't resist a snack up front and chose from the sweets on display which are gluten free, dairy free, vegan and have no refined sugar. We chose the rocky road slice, Snickers cheesecake and choc mint slice. The names say it all!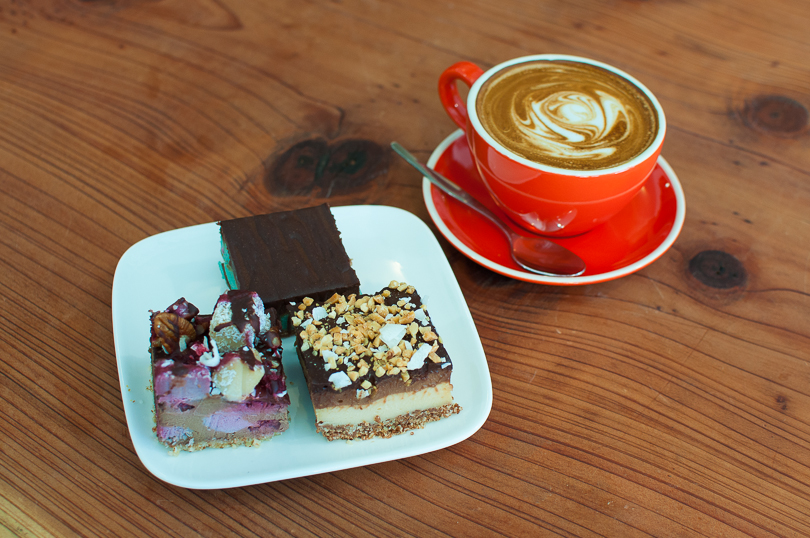 We look forward to visiting when it's cooler too as there are hot soups, pies and pasties for a tasty and quick winter lunch. We think the Asian restorative soup sounds like a good one for mums once the pint sized people start bringing home colds and coughs!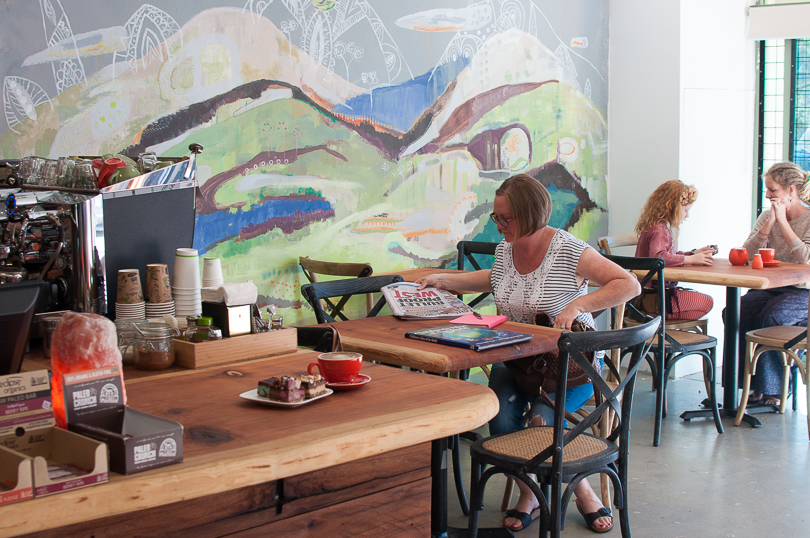 There's an array of brightly coloured fresh fruit and veg calling out for you to take them home and cook something special with them. There's also cheese and dairy and beautiful free range eggs. Hills Organics is now also selling organic meat from Cleavers and Green Cow Organics.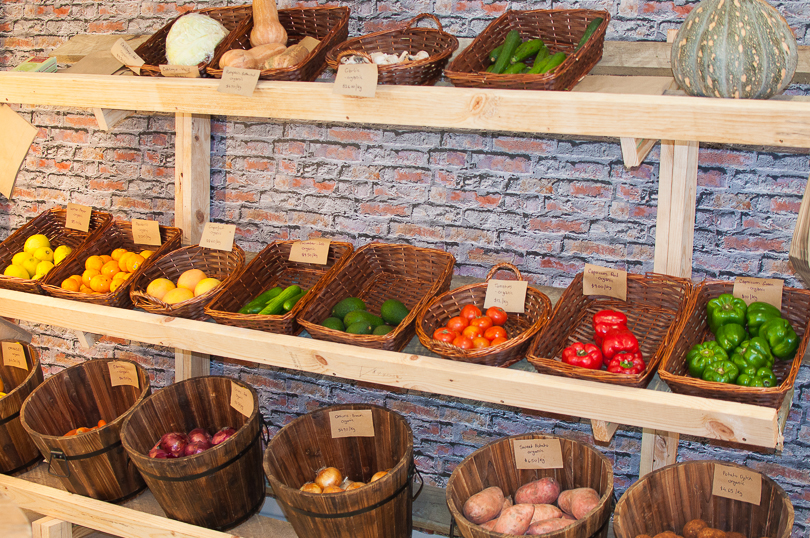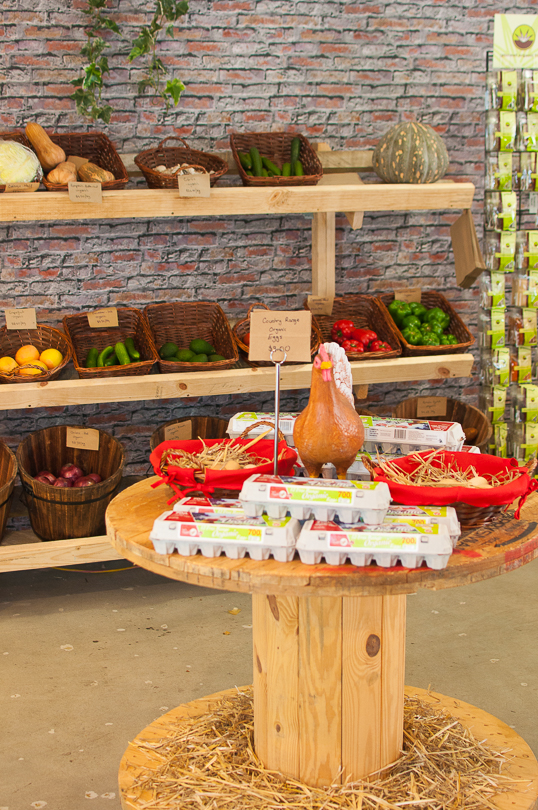 Opposite the fresh produce are several shelves stacked with gorgeous products – there's all sort of things, from cake frosting and gluten-free pancake and muffin mixes to tampons, home cleaning products and toothpaste. There are some great recipe books for sale too – we were particularly interested in the kids superfoods one as we're always on the hunt for new meal ideas for the fussy pint sized people.
There's also a great range of kids' products covering snacks and biscuits, oats and porridge, dinosaur-shaped pasta and lots of other food through to skin care and even natural nappies.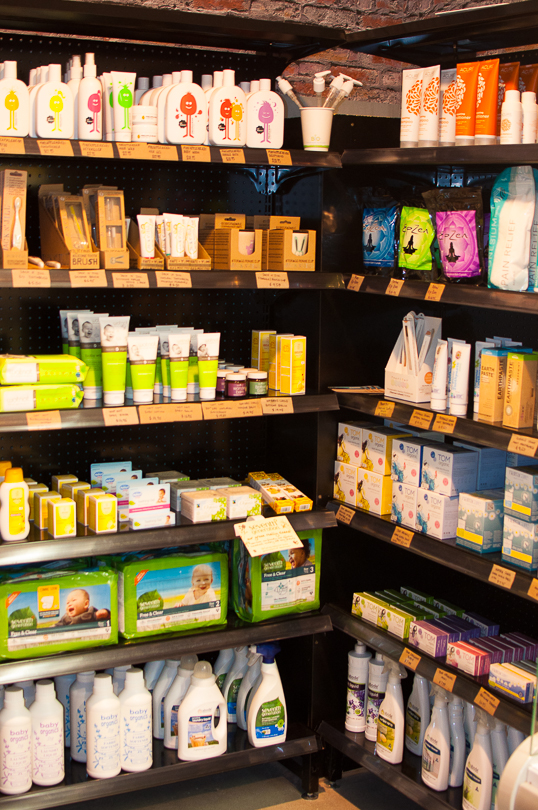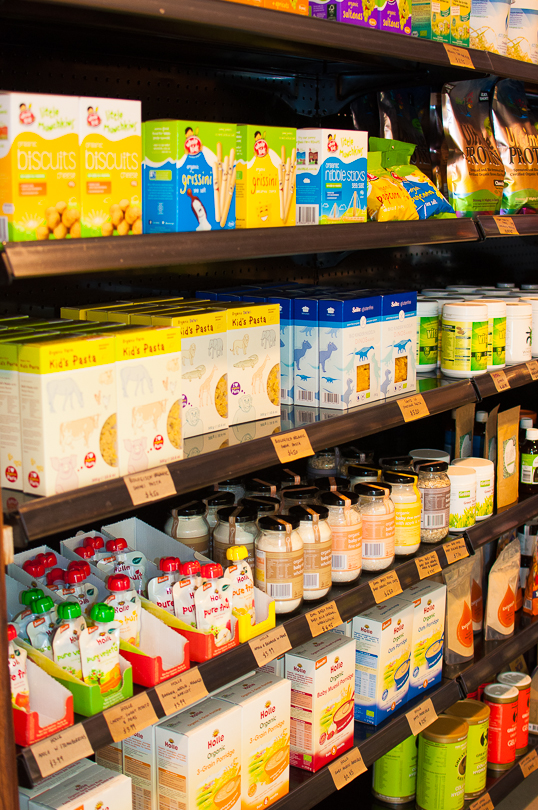 One of the most popular ranges of products is Black Chicken. No, that's not a typo and no it's not some form of Masterchef poultry cooking method. Andrea talked us through the most popular product in the range, the deodorant paste. She said her whole family is converted – apparently it's fabulous. And while it smelt divine we haven't yet made the mental shift to putting on our deodorant with our finger!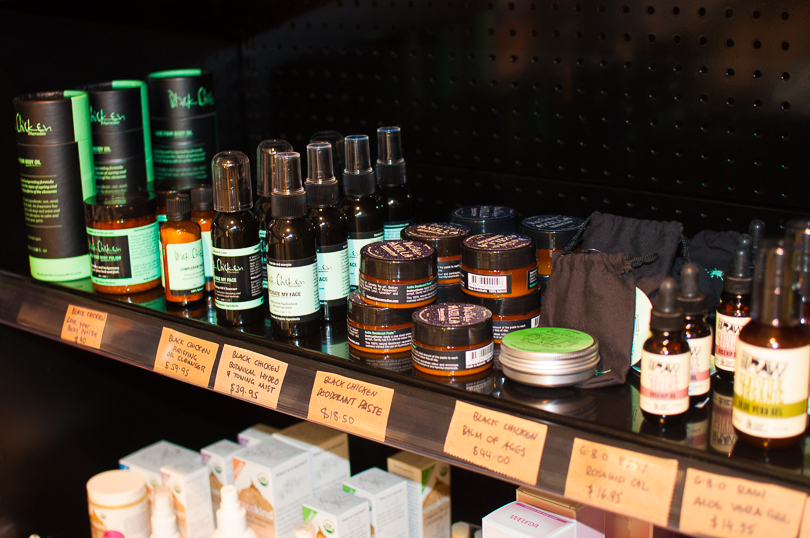 So even if you're not into organic, paleo, vegan, dairy free, gluten free, free range etcetera etcetera, don't feel like it's an exclusive club you can't visit. You'll be warmly welcomed at Hills Organics and may end up leaving with a pint sized trolley full of goodies full of goodness!
---
Hills Organics
Shop 12, 286-288 New Line Road, Dural