With 2020 being the year it was, we were starved of new cafes and restaurants opening in the Hills! But one little gem managed to pull it off and has been quietly serving its fans since September. These fans may be disappointed that word is out because we strongly suggest you put a visit in your diary asap!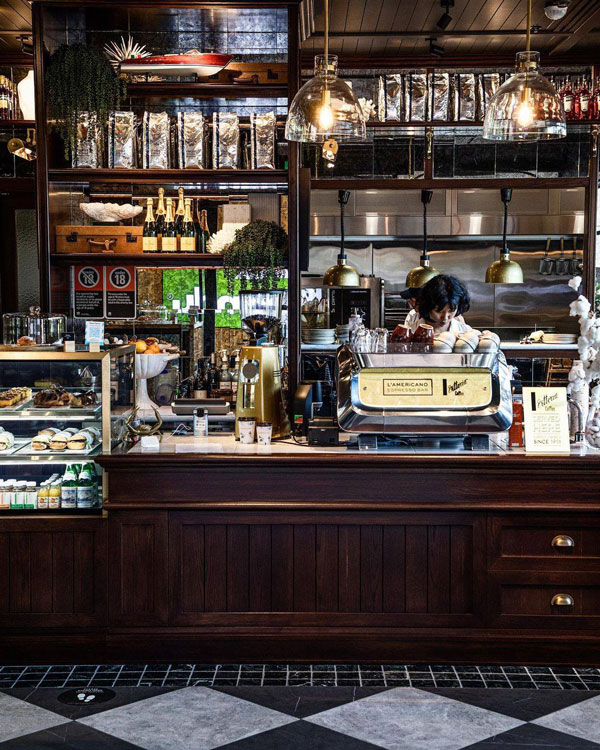 Part of the charm of L'Americano is that it's tucked away in a little corner. Yes, it officially resides within the Hills Super Centre, but it definitely doesn't feel like you're in a large shopping complex at all. So, take advantage of the easy parking, elevators, attached toilets and the fact that if the weather's not great you're still comfortable undercover – all great wins for mums right there.
The cafe is on the north side of the centre, in front of and attached to Coco Republic. Head towards Adairs, then follow the dog leg around in front of Kathmandu and you'll spot it. It's a definite win for the Hills area, as the only other L'Americano is in Alexandria.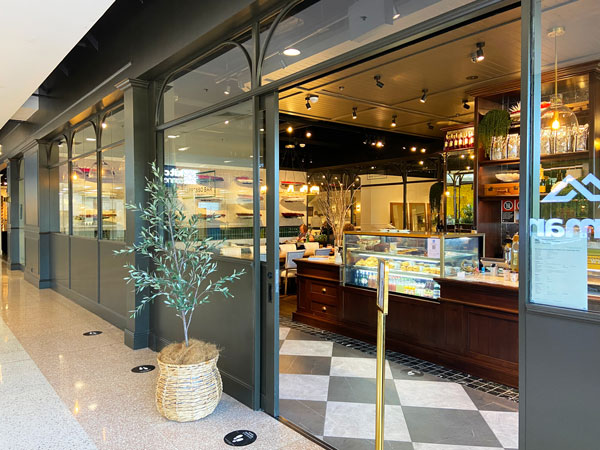 Once you enter, you'll feel like you've been transported to a stunning little Italian spot, maybe somewhere on the Amalfi Coast circa 1950, with its deep green tiles, dark wood and brass touches. It's luxe but not pretentious – just glam enough that you appreciate your surroundings (drinks coasters, embossed napkins, pleasant music and more) but don't feel uncomfortable in them. We like that.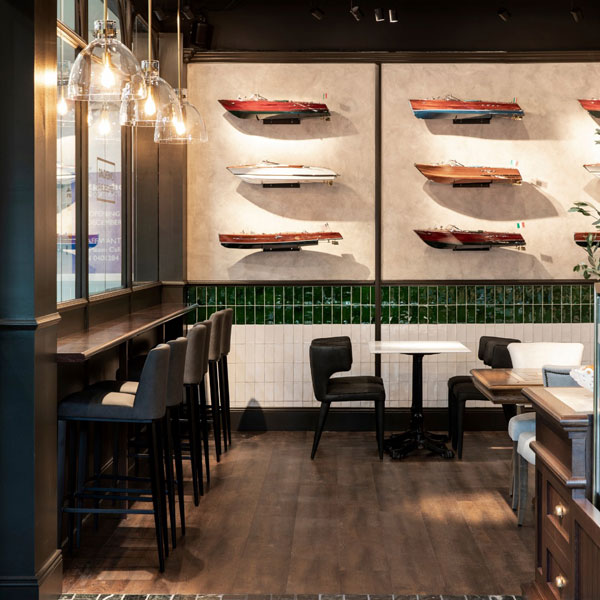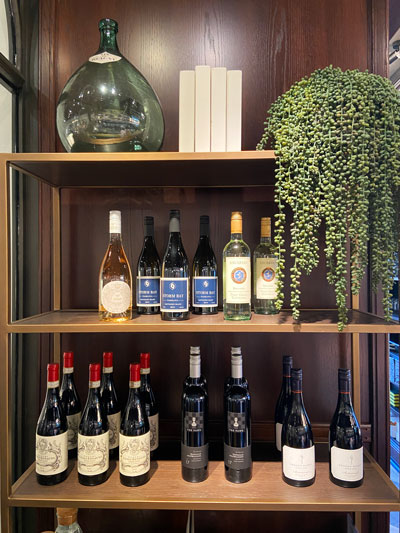 The staff is delightful – attentive but not fussing. We had lunch but it's open for breakfast and brunch also, from 8.30am daily and 9.30am on Sundays. We like that the menu isn't huge – a neater one pager with a couple of specials too. We shared the linguini with grilled calamari, the pumpkin and toasted kale crostini and the L'Americano signature salad. All were delicious and perfect picks for lunch.
A couple of special mentions – the bread of the crostini was to die for! Disgard the knife as it's tricky to cut, and just pick the sucker up! And we think the three crostini on offer, along with the paninis and piadinas, are a bargain at $14 each. You could duck in for one and a coffee and be under $20! The pasta was scrumptious and a very civilised size for lunch and the salad rounded everything off beautifully, as it was refreshing and light.
We will say the burger looked REALLY good and we liked the sound of the verdura bowl too. And apparently the tirimisu and cheesecake are hugely popular – we spotted both and think they'd make a great excuse to head back again.
Another worthy mention is the courtyard if you're a fan of al fresco dining. There are numerous tables in a spacious area set well back and above Victoria Avenue, so it's sheltered and really not noisy at all. This would be a good spot for prams and we noted a few highchairs available also.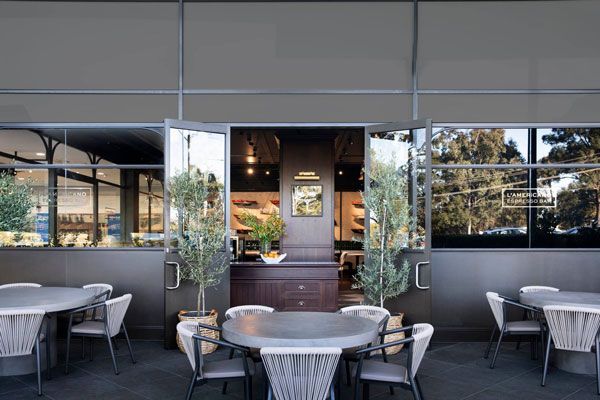 We're thrilled that L'Americano has made its home here in the Hills after a quiet 2020 – it's a much needed addition to the cafe scene. You can make it what you want – a quick catch up for coffee with a friend, a cheeky romantic lunch with drinks and someone special or gather a larger group at the central table and share all that's on offer on the menu! We really think it would be hard not to love!
---
Thanks to L'Americano Espresso Bar for hosting us.
L'Americano Espresso Bar
Shop 28 North Building, Hills Super Centre, 16 – 18 Victoria Avenue, Castle Hill.
Open 7 days until 4pm.