There's a new team in place at the historical Mungerie House Rouse Hill and we were treated to their new menu!
New owners of the renamed Mezze Bar Cafe, Steven and Rickardo, are part of a family that's been in the hospitality business for 45 years. Although born and raised in the Hills District, their establishments to date have been in Sydney's CBD. So when the opportunity arose to invest in Rouse Hill they jumped at the chance.
You may have visited Mezze Bar Cafe on Bellcast Road Rouse Hill when it was called MezeMe. It's always been very popular among mums in the Hills District Mums Facebook group. Good news for those that loved it, it still serves great tasting Morrocan and Mediterranean inspired food.  The focus continues to be on shared plates, particularly for dinner, in a relaxed and friendly atmosphere. The new owners have simply taken what was already a great formula and built on it.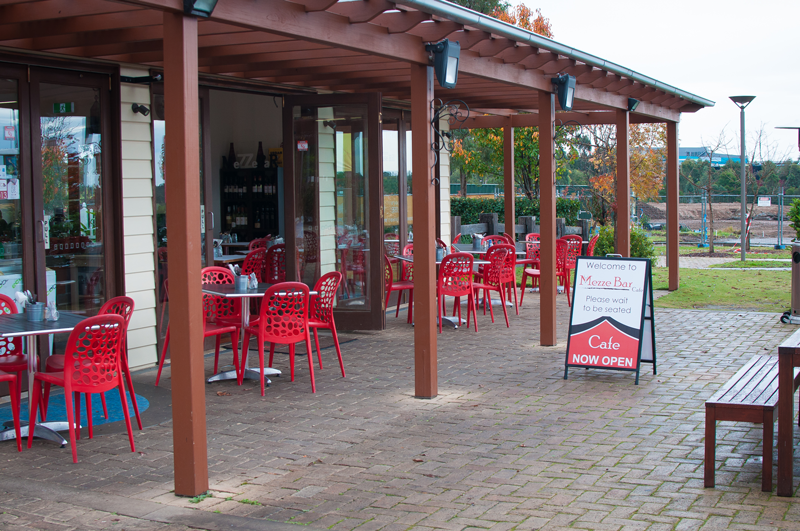 A little pre-meal tour to check out how kid-friendly the cafe is reveals plenty of space inside as well as outside in the courtyard. There's a lovely grassed area adjoining the cafe, which would be great to pull up a rug with a mother's group. And there's a park within 10 metres of the cafe so take away is a great option too.
The day I visited it was cold and rainy but the brothers greeted me warmly. Straight away I was offered a coffee and it was REALLY good! This comes from their experience managing successful coffee shops in the city.
The brothers were keen for me to try a few things from their menu and before I knew it I had a feast in front of me! Sweet couscous, warm cardamom milk, mixed nuts, dried fruits and rhubarb compote. A breakfast tagine with roasted pumpkin, onion jam, roast tomato, bell peppers, feta, chickpea and egg. And my favourite, a new addition to the menu, poached egg, avocado, Persian feta, roasted tomato and Moroccan pesto dressing on Turkish toast. I washed all this down with a vegorama juice, also new to the menu. The food was delicious, fresh and tasty – a lovely mix of flavours!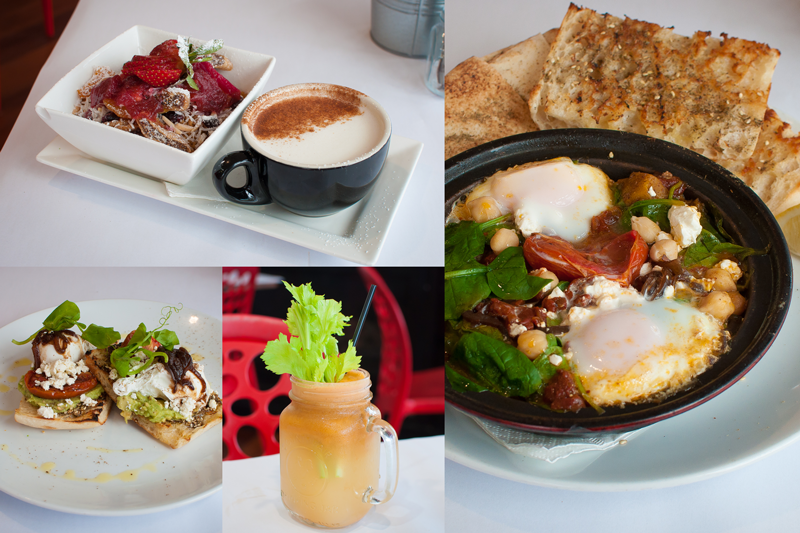 So who would this cafe suit? Anyone! There's so much space which is perfect for prams and kids are welcome (there's a kids menu).  For those who are keen to pull up a rug on the grass or watch your kids play in the park they do takeaway coffee and food. They open early enough in the evenings for families to grab an early dinner and the inviting fireplace is perfect for an adults only night out later in the evening. They're licenced but welcome BYO wine.
And the prices are reasonable. With a focus on shared plates you could easily get away with spending less than $50 a head for dinner (wine included).  And to celebrate new beginnings mention this article the next time you visit for lunch or dinner and you will receive a complimentary bottle of red wine to enjoy (minimum group of 4)!  For more details click here.
Thanks for hosting us Stephen and Rickardo and good luck with your new venture! We look forward to heading back for dinner.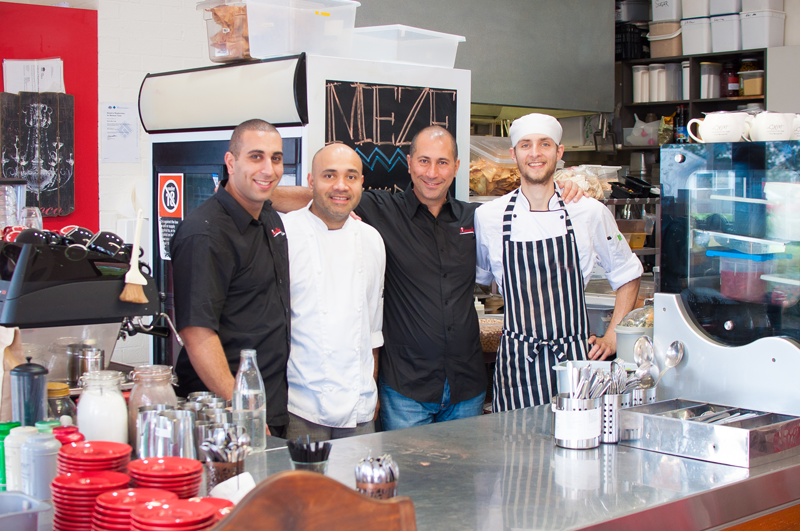 ---
Mezze Bar Café
16 Bellcast Road
Rouse Hill
Monday and Tuesday: closed
Wednesday: 10am – 4pm
Thursday: 9am to late
Friday: 9am to late
Saturday: 9am to late
Sunday: 8.30am to 4pm