We love a large fresh food and produce store that stocks EVERYTHING your heart (and stomach) desires! That's what Panetta Mercato in Baulkham Hills offers. And you can even enjoy a coffee and slice of Papa's cheesecake in store mid shop! We checked it out recently.
Panetta Mercato is a family-owned business and has been in Baulkham Hills just on a year now. Owner and local Hills mum Meredith knows full well what having a busy family is like! What's great about it, especially for mums, is that it's a one-stop-shop – you really can fly in directly from the car park, grab fresh fruit & veg, meats, cheeses, milk, smallgoods, ready made meals, a freshly made pizza or whole stuffed pumpkin to throw in the oven, desserts and more and be back at your car in no time.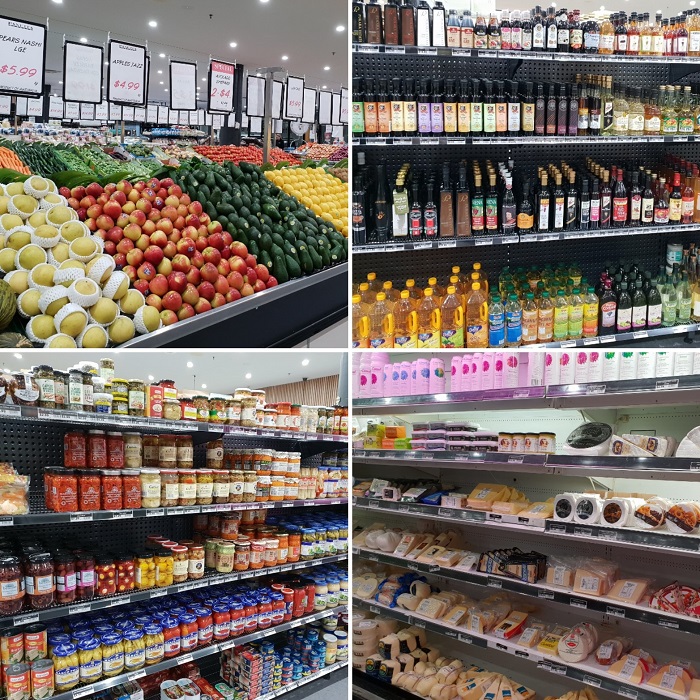 For foodies, Paneta Mercato is heaven as you can get your hands on certain things that aren't easily found like gourmet stocks, oils, dressings, meats such as leberkase, cheeses and pates. And if there's something slightly unusual you're after, they're happy to source it for you too! Now that's service.
They also stock Braza barbeque meats, Brazilian style marinated meats, which Meredith says have been hugely popular and have a big following. There's a large range of olives and a big delicatessan counter to peruse. Yum! If it's all too overwhelming to choose or you need a hand with catering, Panetta Mercato does grazing boxes too using all the gorgeous produce.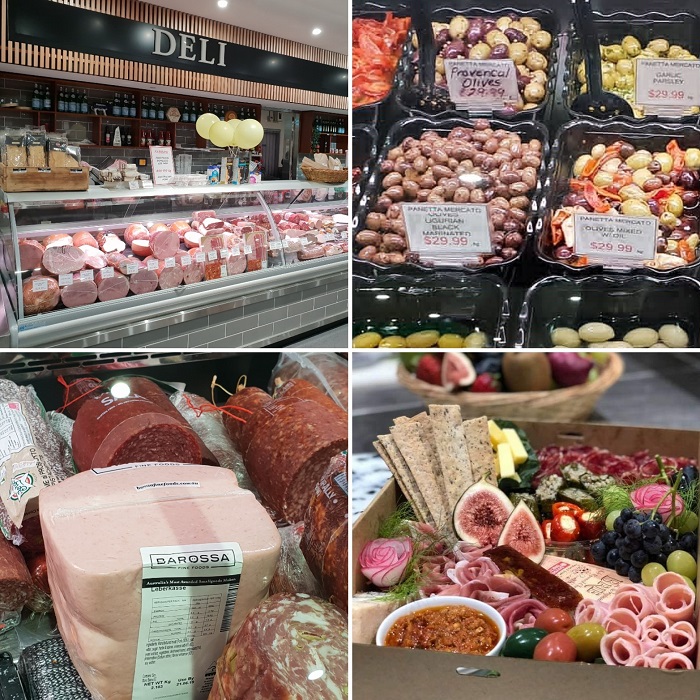 The price points we spotted were good and on par with supermarket prices. For example, raspberries were $3.99 and avocados were 2 for $4. Even meats seemed good, with a large piece of Braza lamb for about $20, which is around what we pay at Aldi. Of course, for speciality or gourmet items you may pay a little more.
And we know how much everyone LOVES Papa's cheesecakes but they haven't always been easy to come by in the Hills.  Panetta Mercato has answered our prayers and you can buy whole cakes if you're entertaining or pop in for a coffee and a single slice for only $6.50. How good is that? If you're wanting to order for an event or special occasion just ask to view the full catalogue and place an order. Panetta Mercato takes orders before 2.30pm Monday to Friday and weekend orders should be ordered by 2.30pm Friday.
---
Panetta Mercato
Shop 102, Stockland Baulkham Hills, 375-385 Windsor Rd. (Lower ground car park, next to Cellarbrations)
Ph: 9688 7810