We love a breakfast out – it's the easiest meal to enjoy for a lot of mums as kids aren't tired and cranky, it doesn't interrupt naps and it's not witching hour(s). Easy dining. Kid friendly and relaxed.
This cafe is a family owned and run business and has been here for years. But after a refurb, re-name and general spruce up a few months ago, The Rocks Pantry is back and raring to go. When we visited mid-week, it was humming with mums and bubs, shoppers, office workers and tradies.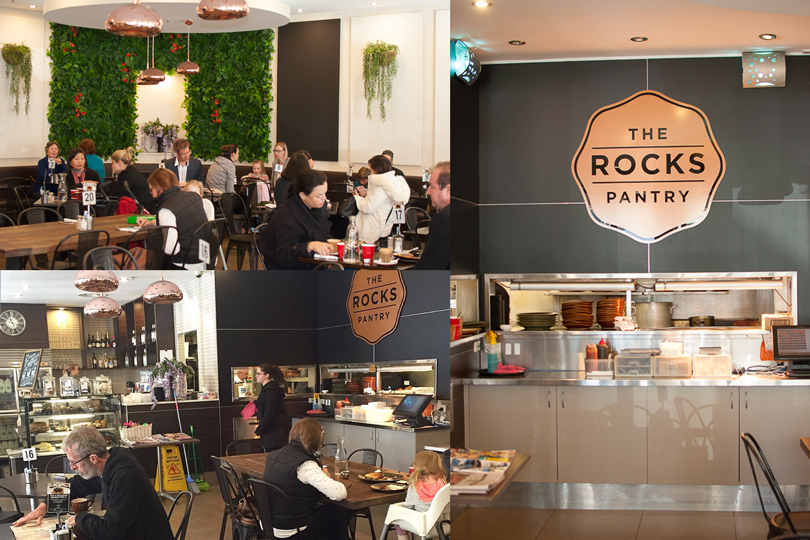 We don't need convincing to visit a cafe when our beloved Campos coffee is served so we were off to a good start straight away. (And no, we don't receive any kickbacks from Campos at all! Maybe we should look into that!)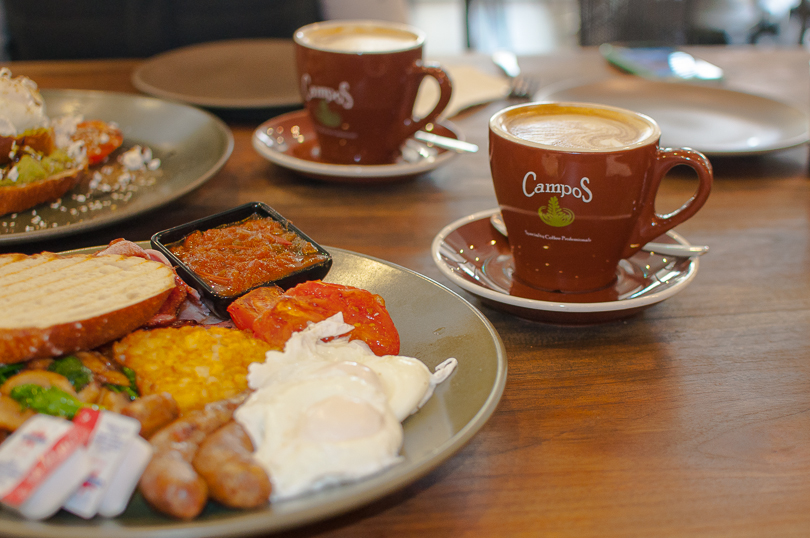 We ordered classic brunch dishes that had everyone covered – The Hungry Breakfast is a beast guaranteed to keep any hubby busy for quite some time. We liked the hit of garlic in the sauteed mushies and spinach.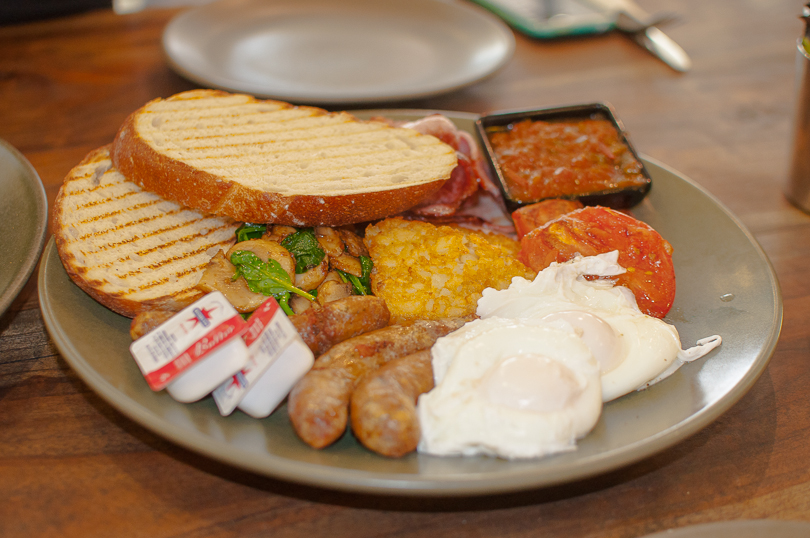 Our other dish was a little more lady-like – the Avocado Stack comprised of avocado, Danish feta, slow roasted tomato, pistachio dukkah and poached eggs on sourdough.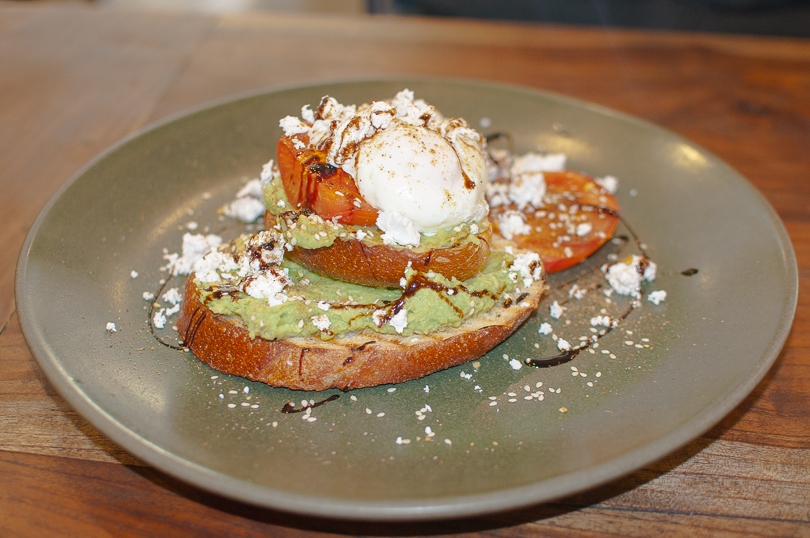 And if you're wanting to keep the kids quiet, we'd suggest this mound of pancakes! Ice cream for breakfast?? Who cares if it buys you 20 minutes of peace and quiet while you enjoy your coffee.
Breakfast is offered all day and there's a little kids menu that should keep most happy and includes a more kid-appropriate version of the above pancakes … but that might mean there's no leftovers for mum and dad! There's a wide variety of lunch options too covering burgers, sandwiches, salads and more restaurant-style dishes like risotto, pasta, barramundi and steak – yum.
If you're visiting with the whole fam on a weekend, we love that it's part of the shopping centre (right next door to the amazing new Kmart North Rocks) so you can grab a couple of groceries if you need to. There's also a small toddler's play area in the centre and the parking is nice and easy, making it an all round pleasant experience assuming everyone's well behaved! It would also be a good place for a catch up with a small mother's group as there is ample room for a few prams. Or, of course, just to pop in for a great Campos coffee!
---
The Rocks Pantry
North Rocks Shopping Centre
328-336 North Rocks Road, North Rocks
Thanks to The Rocks Pantry for hosting us.