Wonder.full Eatery in Knightsbridge opened in 2021 – a super brave time to open! But the cosy venue has weathered the storm and is serving great food and coffee to locals. If you haven't visited, it's well worth popping by. 
Wonder.full Eatery is tucked in the little shopping centre at Kightsbridge, off Gilbert Road. Parking is easy in the car park and it's all one level, so if you have a pram it's no problem to negotiate. The cafe has a small cosy indoor section, as well as quite a large outdoor area. When we visited it was a sunny but chilly day – we sat outside and were nice and toasty, with the outdoor heaters pumping out just the right amount of warmth! This area is a great option if you're meeting a larger group or if you have strollers.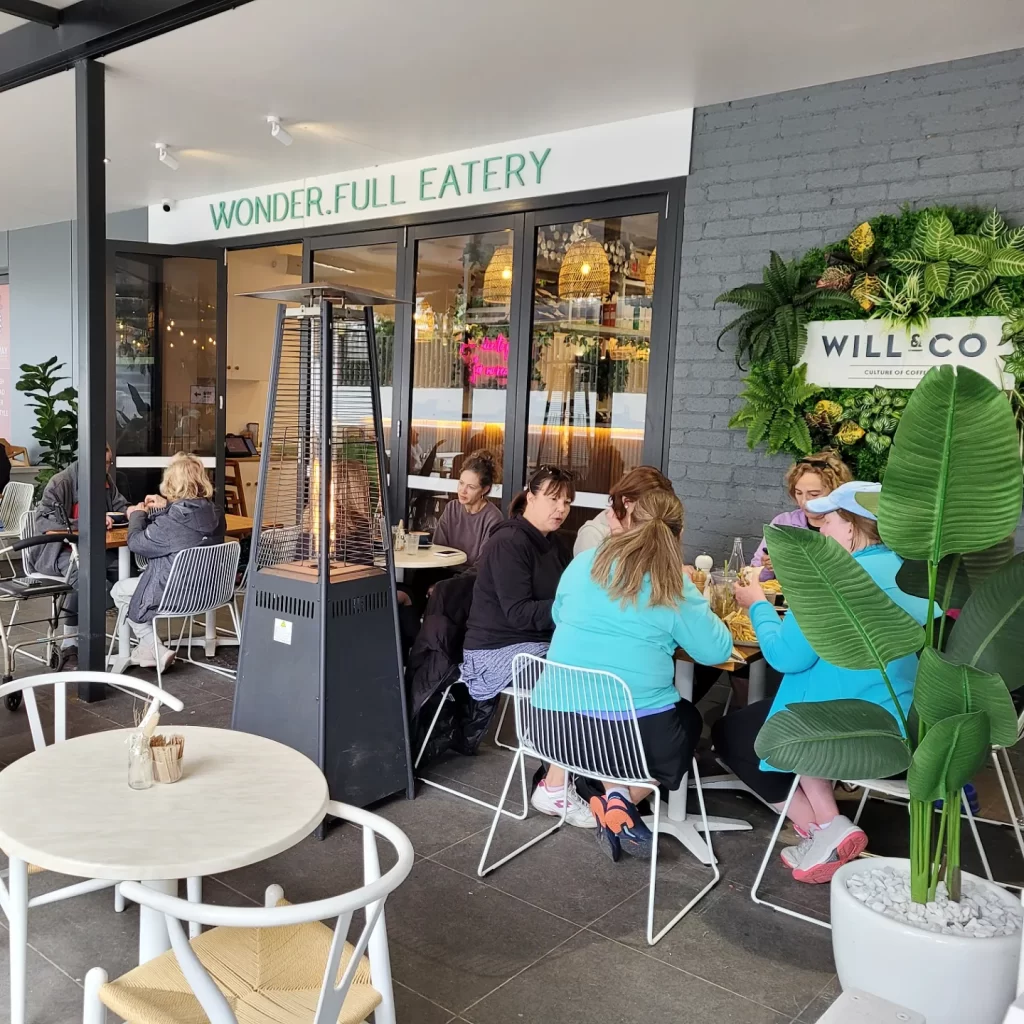 Owner Thomas is lovely and will most likely be there when you visit. He's upbeat, committed and really passionate about Wonder.full and it shines through. We love his pink neon sign and it's a good reminder to us all!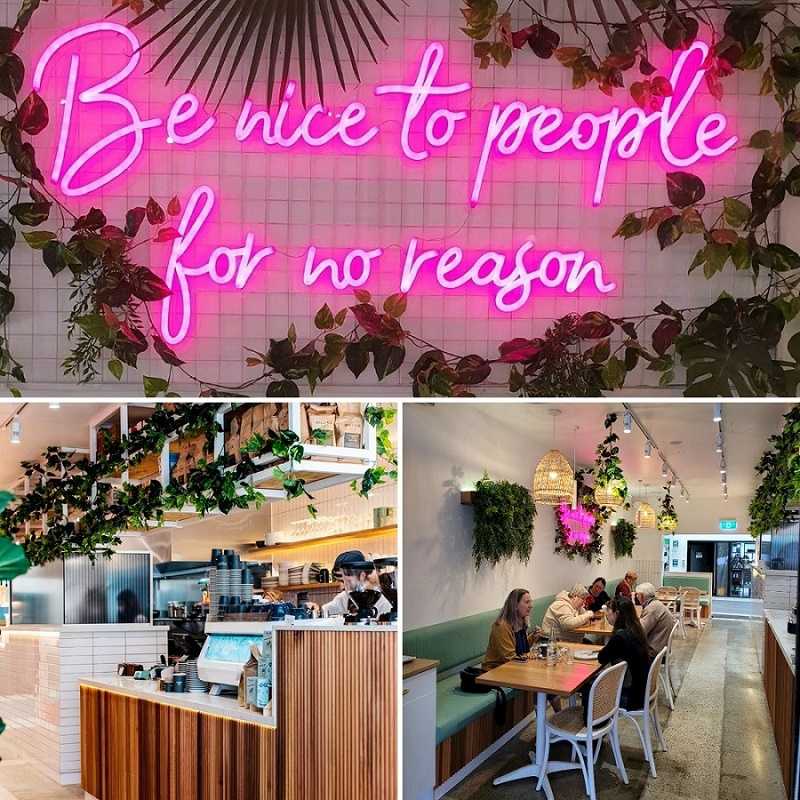 The cafe serves Will & Co coffee and we really enjoyed our flat white. The menu caters for all desires – breakfast, all day brunch, more substantial dishes for lunch, sweet tooths, numerous healthy bowls, several burgers and a little kids menu. There are several gluten free and vegetarian options also.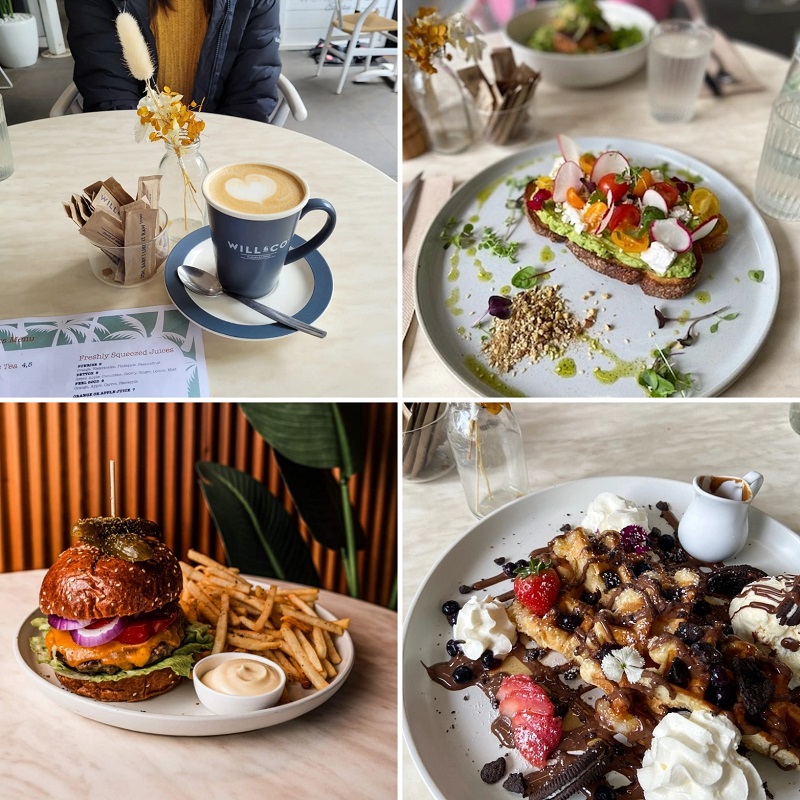 We opted for the trusty smashed avo as well as the salmon poke bowl. Both were delicious – fresh, vibrant and SO tasty. We're already trying to work out when we can go back to have the salmon bowl again, although there really are lots of other things to try on the menu! A couple of things that jumped out for next time include the truffle ommlette, corn fritters and the pulled lamb bowl. Yum!
We finished lunch by going halves in the Cheat Day Waffles – love the name! This was a good option to share as it's VERY generous – and that way you don't feel too guilty. Our kids would love the waffles, and there is a kids version – maybe that can be the excuse for another visit soon!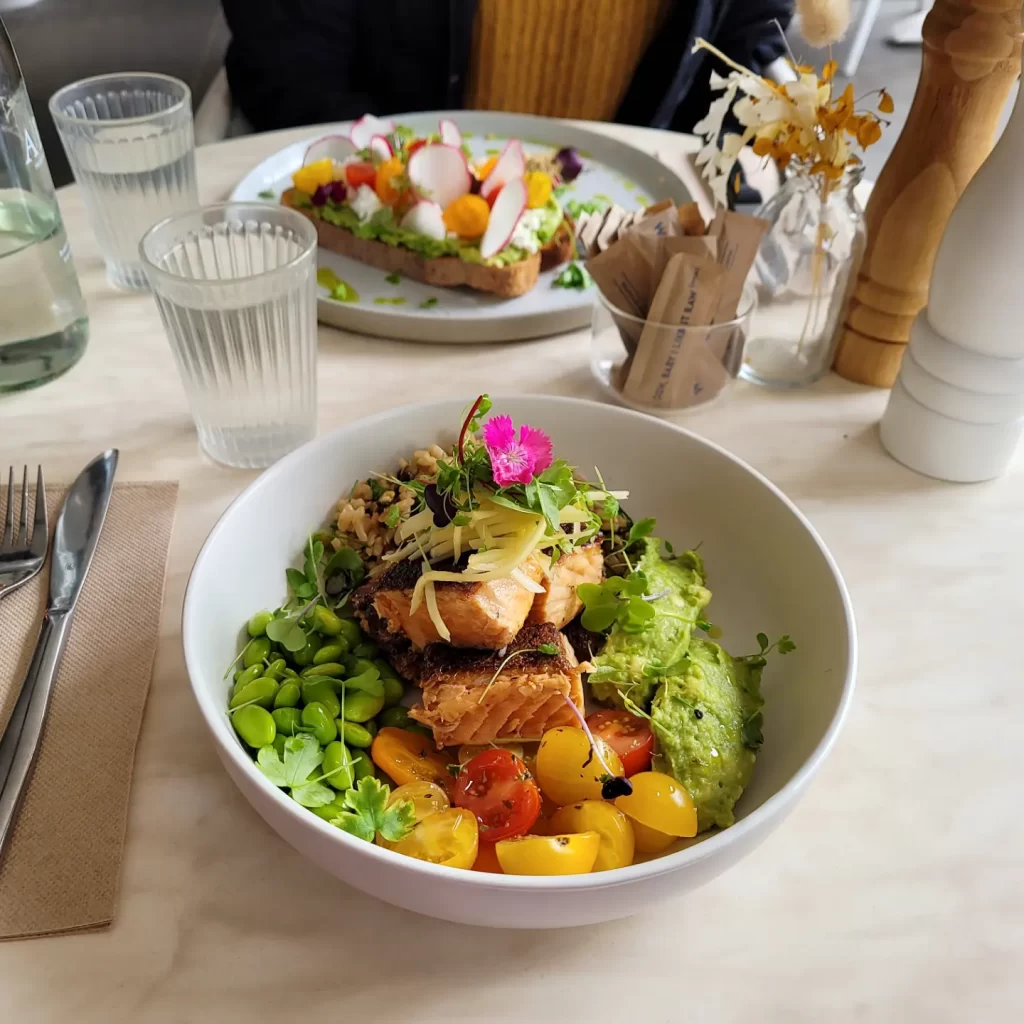 ---
Thanks to Wonder.full Eatery for hosting us.
Wonder.full Eatery
Knightsbridge shops – corner of Gilbert Road & Ridgecrop Drive Castle Hill.
Breakfast & lunch 7 days, 7am – 3pm (kitchen closes 2.30pm)