Ok, we admit it. We feel like we've been faking it a little over the past few years. Yes, we love the Hills. Yes, we're so proud to be living in this special part of the world and raising our kids here. But we confess that something was missing. And that was a visit to The Fiddler. Of course we knew of The Fiddler. Everyone knows The Fiddler. But if you haven't been lately, or at all like us (oh the shame!) then it's definitely worth a visit.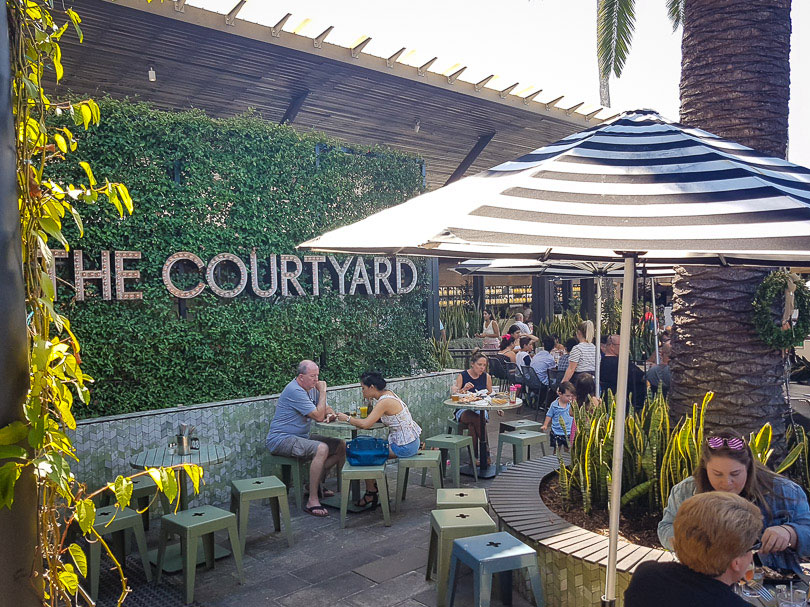 The Fiddler seems to wear many hats – brunch, lunch, dinner venue. Big Night Out venue. Kid friendly venue. Party or special function venue. Early family dinner venue. Mother's group catch up venue. Hens or bucks party venue. The list is endless and it can be whatever you need it to be! We went for a family lunch on a Sunday and had a great time.
You notice a couple of things when you first enter The Fiddler. 1) It's popular but not hectic as it's open and spacious and 2) the fit-out is great and could easily rival any pub closer to the city, with it's alfresco area, relaxed decor and cool pizza bar – for a split second when we spotted The Pizzeria with its blue and white tiles we were transported somewhere kid-free in the Mediterranean!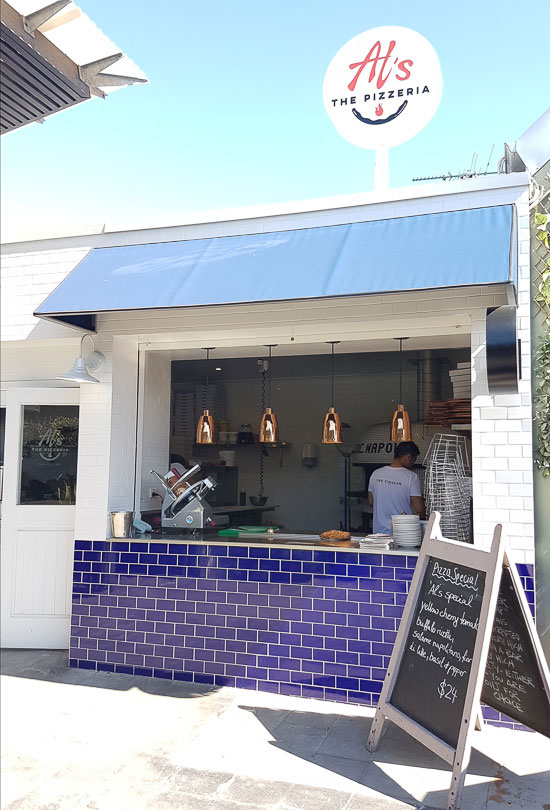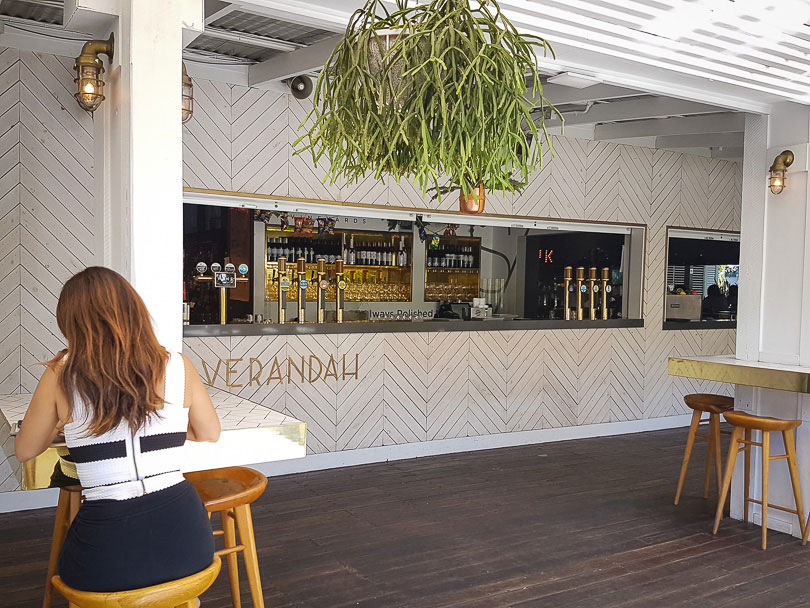 Food wise, The Fiddler has something for everyone, from classic pub-style dishes (steaks, schnitzel, fish & chips and burgers) through to more restaurant style fare such as Atlantic salmon, barramundi, pork belly and a beef soba bowl. We opted to share some salt & pepper calamari then went for the crunchy Asian kale salad with honey pork while hubby went for the scotch fillet. The kids enjoyed their pizza and meatball linguine from the kids menu and there's also a mini beef slider and chicken schnitzel available for little ones too. Each kid's meal comes with a soft drink and ice cream.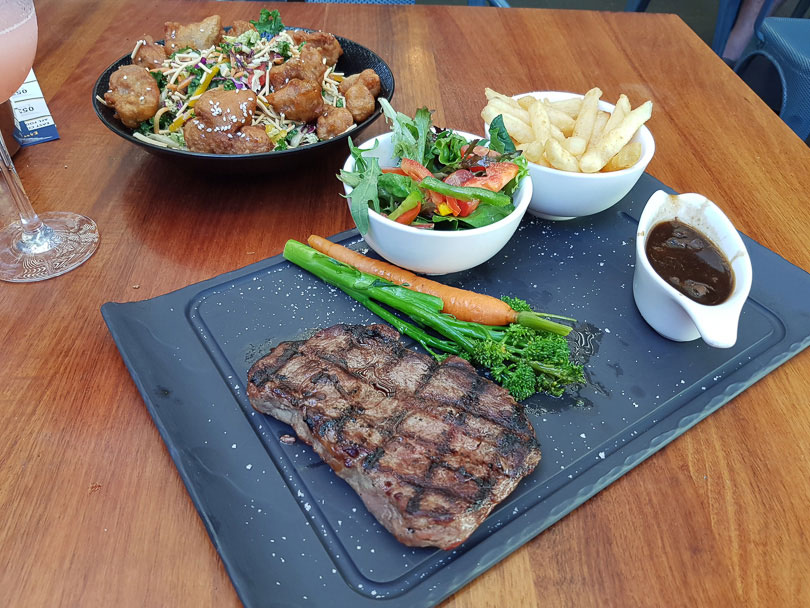 We washed lunch down with a chilled glass of frose! Again, we're not sure what we've been doing with our time, but this was the first time we'd tried this delicious beverage – wow! Cue a kid free afternoon with girlfriends in the courtyard we think. Once we'd had lunch we decided to check out the dessert bike – yes, that's right, not a typo…..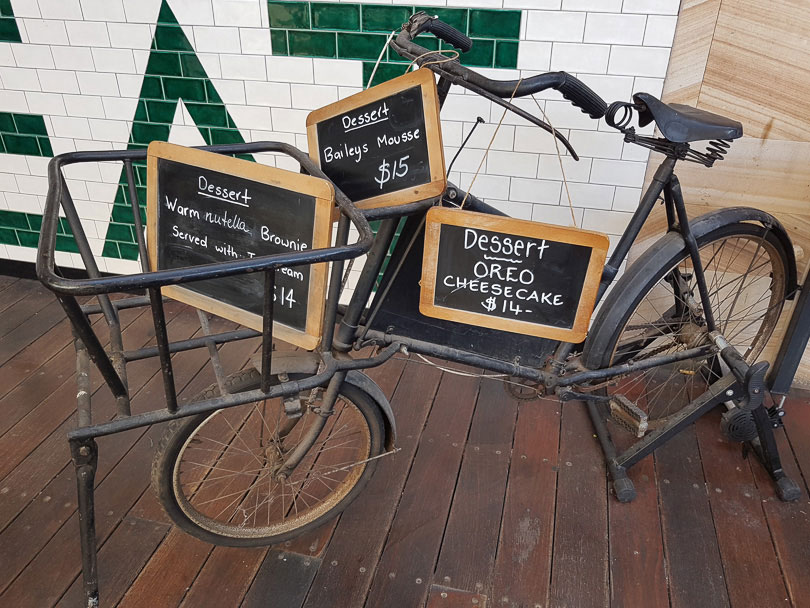 We felt it rude not to test out the warm nutella brownie on behalf of all Hills District Mums, which we initially said we'd share but immediately regretted saying that when we tasted it! SO good! Our favourite dish of the meal! It's hard to beat the combination of warm chocolate, nutella and ice-cream!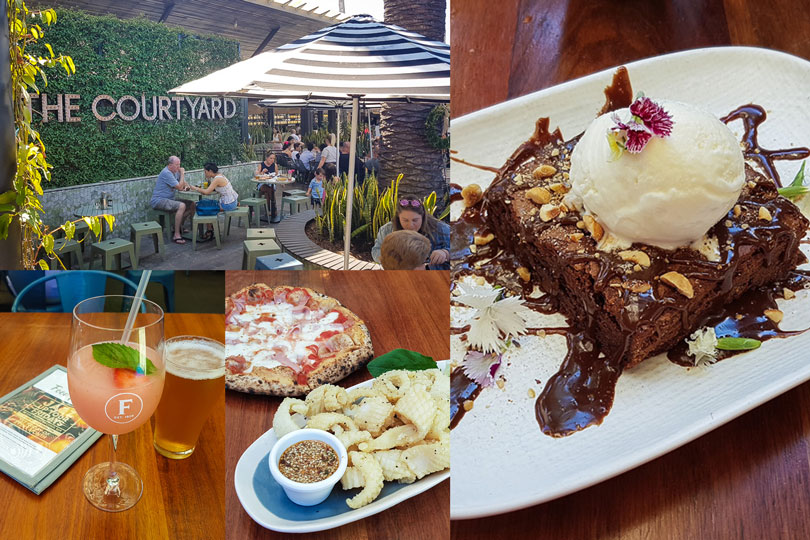 There's also a little play area which is always a bonus if you're dining out with kids as it gives them space to burn off some steam after sitting still for more than 15 minutes! The space is outdoors with some shade provided by the surrounding trees. If you're planning ahead you could even book a table right by it. And great news, the playground is scheduled for a refurb too! It's a few months off but we'll keep an eye on the progress.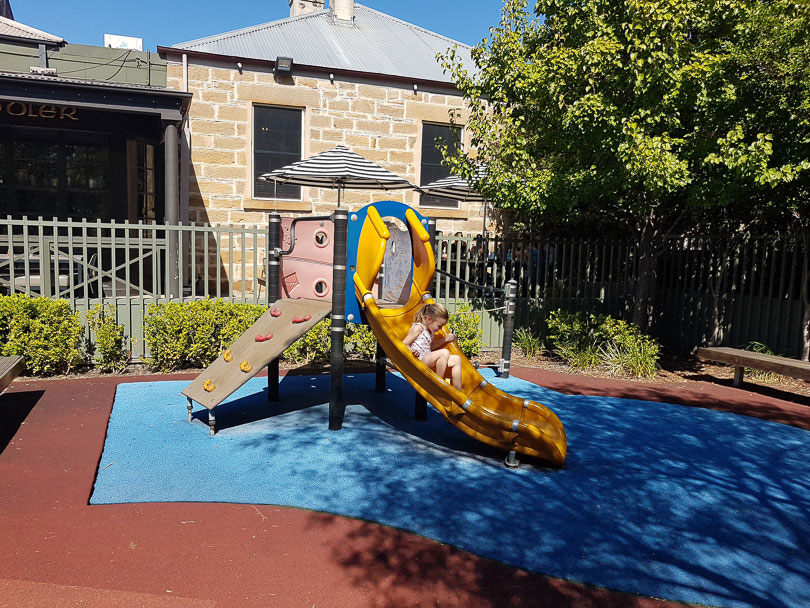 Regarding a few logistics  – the parking is easy as there's a large car park. You can book a table – always a plus. They do a great kids eat free deal – kids eat free with any full priced meal Monday and Tuesday and if you're a Fiddler Member (free to join via their website) kids eat free Monday – Thursday with your member's card! That's a great option if you're having lunch with a group of mums or other families.
We also really like a venue that doesn't take itself too seriously – next time you visit The Fiddler, set up a tab just so you can get one of the cards for a little chuckle!
So if, like us, you've never actually been (!), or if it's been a while between visits, it's definitely worth checking out The Fiddler – we will be visiting again for sure!
---
The Fidder
Corner of Commercial Road and Windsor Road, Rouse Hill.
Phone: 8294 0244     |     thefiddler.com.au     |     Facebook.com