KX Pilates is coming to Bella Vista! Take advantage of the great introductory offer and register for 5 classes for $30*! 
KX Pilates is a dynamic, high-intensity reformer Pilates workout designed for everyone and is opening its second Hills location, with 110+ locations worldwide, 14 beds and classes 7 days a week!
REGISTER HERE to take advantage the introductory offer and to be the first to know about KX Bella Vista's grand opening!
*Limited to the first 800 clients. Ts & Cs apply.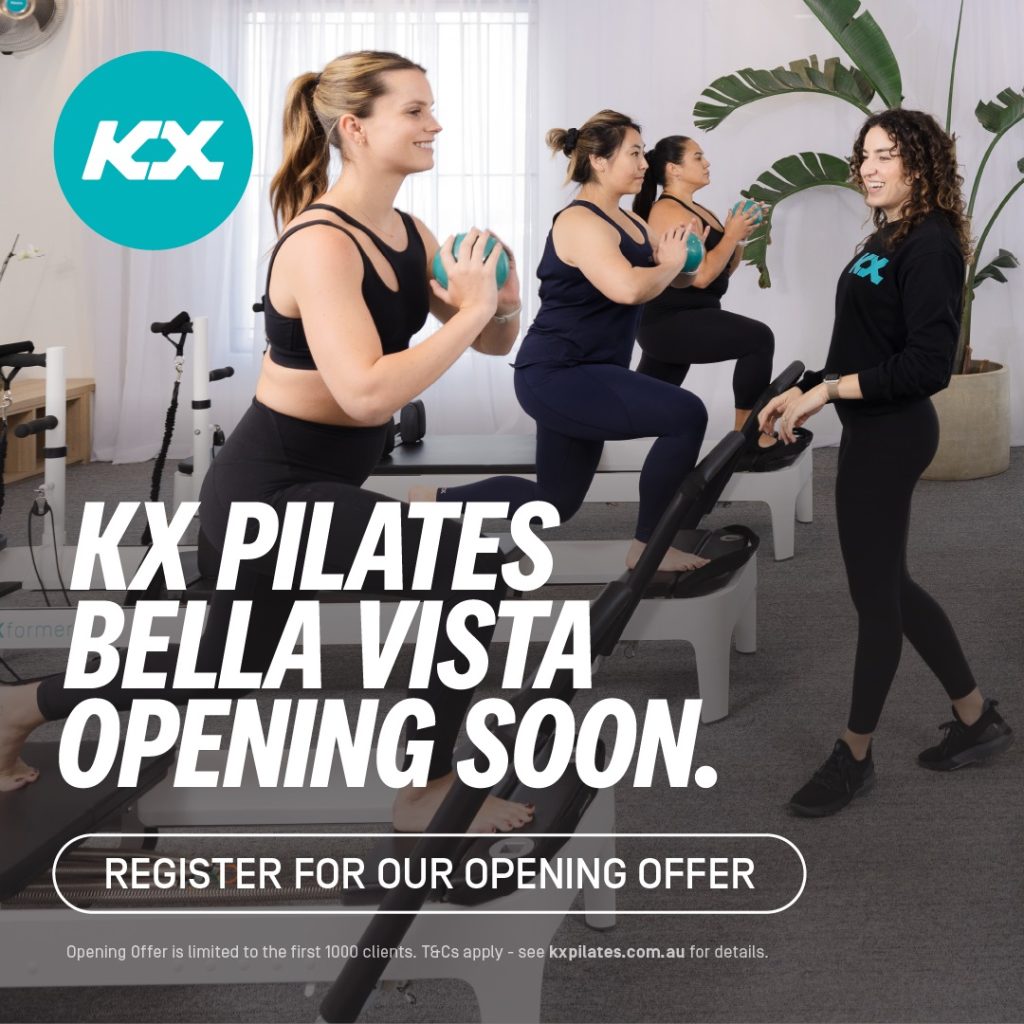 What is KX Pilates?
Meet the workout unlike any other. Combining traditional Reformer Pilates principles with progressive techniques, KX curates full-body workouts designed to challenge everybody. The methodology is founded on the 'Kaizen Xperience', originating from the Japanese philosophy of 'kaizen' or 'change for the better'.
Small movements, giant leaps. KX Pilates focuses on delivering long-lasting results through small, continuous improvements to your fitness.