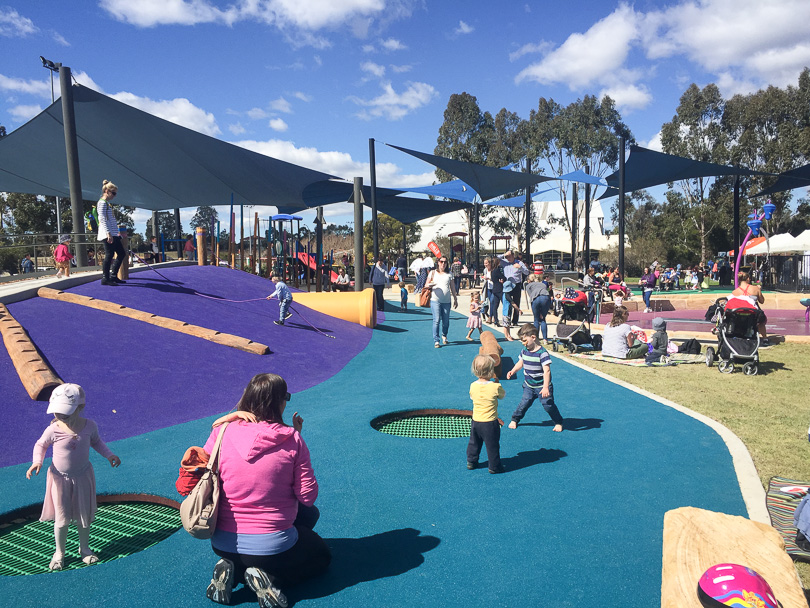 This playground in the centre of the Hills literally ticks all the boxes! Great equipment including water play, shaded, fully fenced, toilets and refreshments nearby! 
Bernie Mullane Kellyville has always had a fantastic playground but it became even better in 2017 when the Hills Shire Council joined forces with Touched by Olivia to turn it into a Livvi's Place. There are numerous Livvi's Places throughout Australia, the concept being that these inclusive play spaces provide a unique environment for children of all ages and all abilities to play side by side. You can read more at touchedbyolivia.com.au
The Livvi's Place in the Hills boasts a number of interactive spaces, including a large shaded water play area (hooray, finally!), swings, a musical play walk and cool tunnel, picnic area and seating, climbing ropes, cool in-built mini trampolines and so much more – all elements are real novelties for little people! The space is brightly coloured (it's nice to see purples and aquas rather than the classic red, blue and yellow playground equipment) and invites kids to use their imagination. The existing playground is still there too and, while a little dated, it's still perfectly fine and functional, which means there's stacks to play on. The original playground has climbing equipment, slippery dips, a liberty swing, a grassed area to run around (unshaded) and a small footpath for scooters.
Importantly, the access to the area for disabled children is great, with wide flat paths and larger than normal gates. There are also lots of disabled car spots right in front of the playground.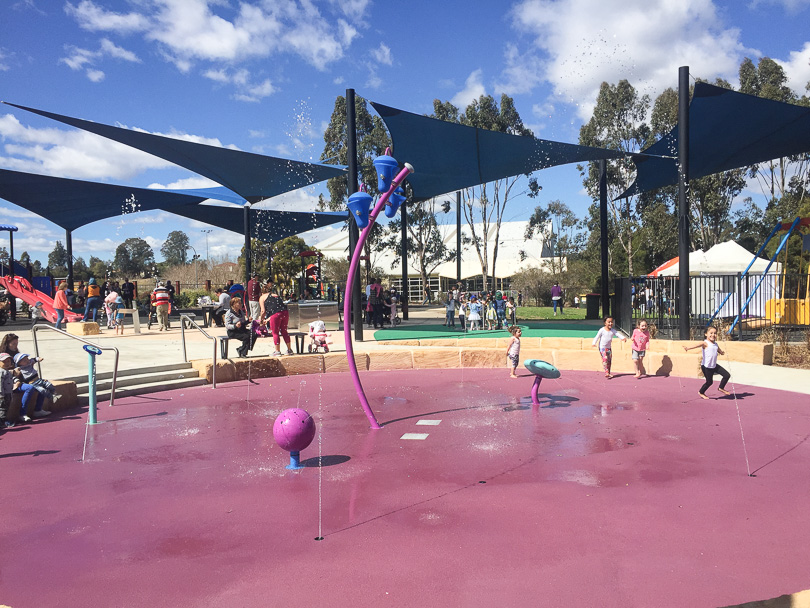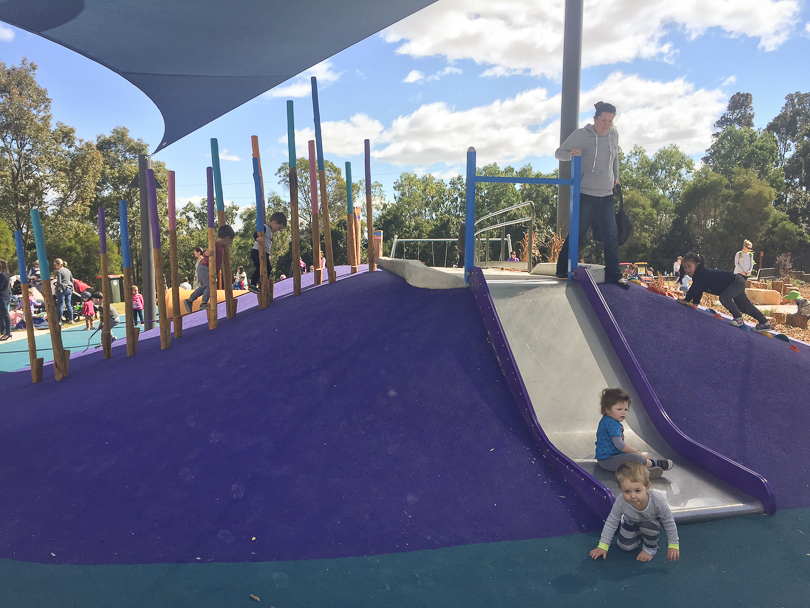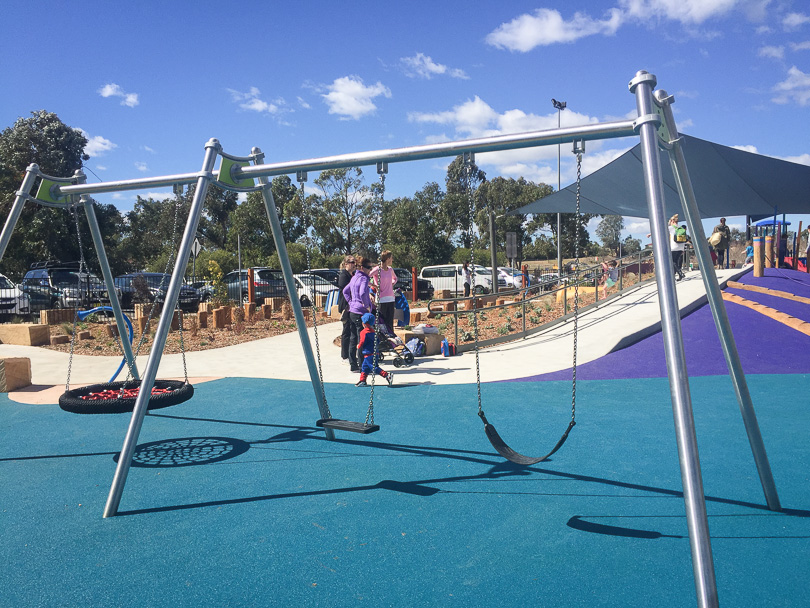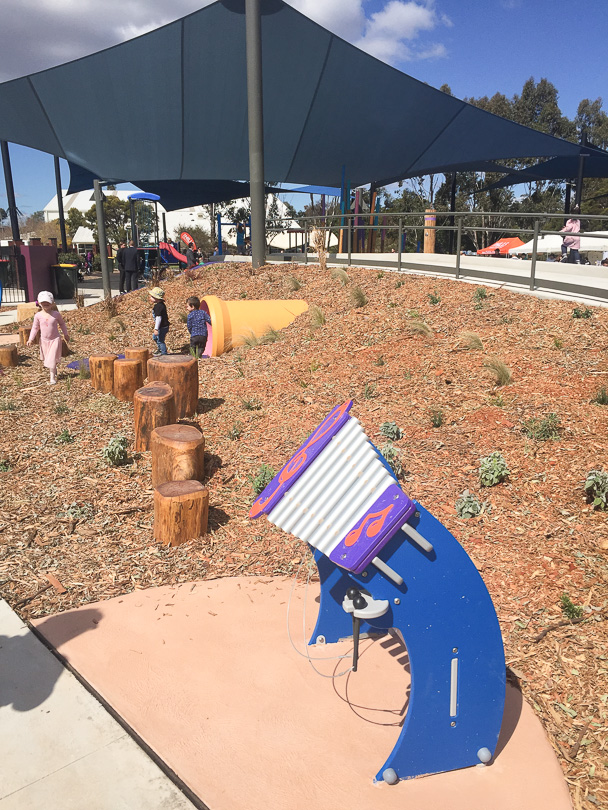 The entire playground is securely fenced with a large gate and pool gate style pull-up lock. There are big shade sails over a large proportion of the area now too. And if you like a coffee and a little something for morning or afternoon tea, this is all available in the nearby gym, as are loos.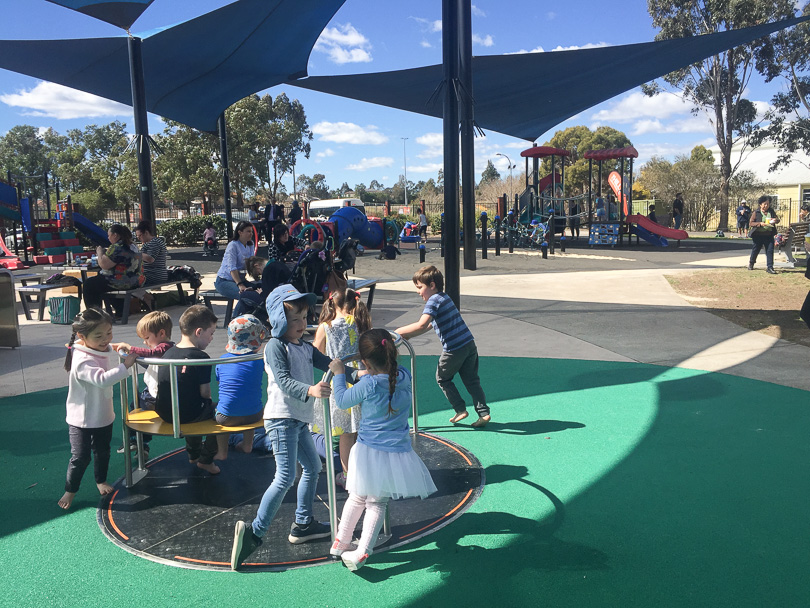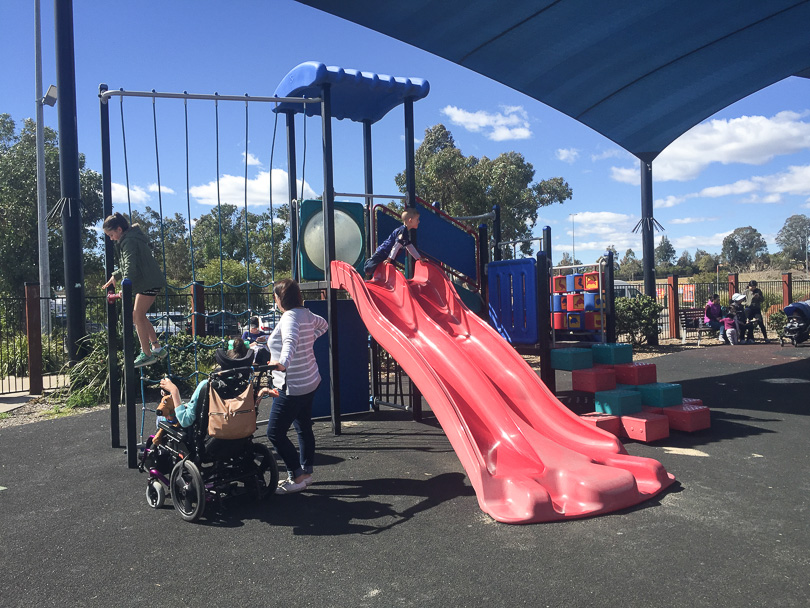 FACILITIES:
Parking
Fenced
Toilets
Shaded areas
BBQs
Picnic tables, blanket space (no shaded area) and benches.
Bike path
Nearby refreshments
ADDRESS: Marella Avenue, Kellyville.