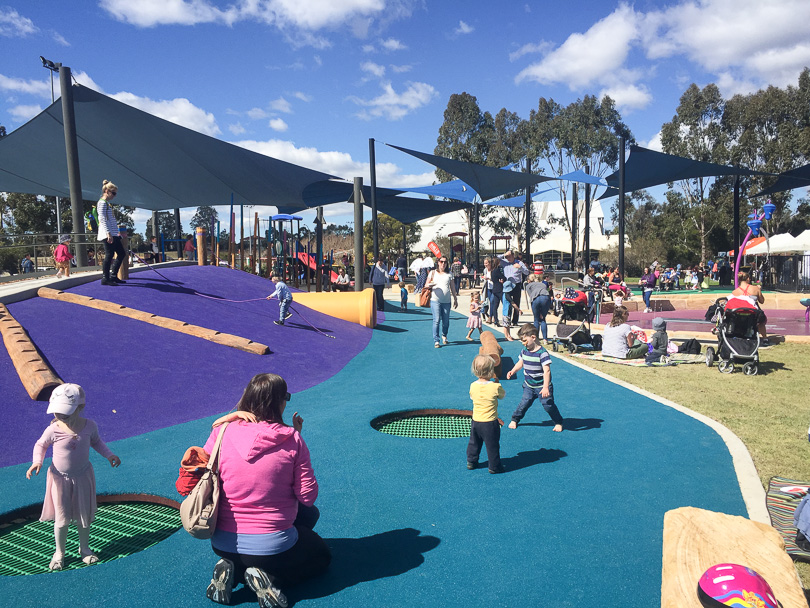 One of our favourite parks in the Hills has had its much anticipated makeover and is now open! We checked it out.
We've always loved Bernie Mullane Reserve in the Hills as it ticks all the boxes for kids and parents alike, such as shade, toilets nearby, fenced and refreshments. But now the park is bigger and better than ever, with the spectacular addition of Livvi's Place which was opened by Mayor Yvonne Keane today. If you're not familiar with Livvi's Place playgrounds then you're in for a treat!
There are numerous Livvi's Places throughout Australia, the concept being that these inclusive play spaces provide a unique environment for children of all ages and all abilities to play side by side. You can read more at touchedbyolivia.com.au
The new Livvi's Place in the Hills boasts a number of interactive spaces, including a large water play area (hooray, finally!!!), swings, a musical play walk and cool tunnel, picnic area and seating, climbing ropes, awesome in-built mini trampolines and so much more – all elements are real novelties for little people! The space is brightly coloured (it's nice to see purples and aquas rather than the classic red, blue and yellow playground equipment) and invites kids to use their imagination. The existing playground is still there too which means there's stacks to play on.
Importantly, the access to the area for disabled children is great, with wide flat paths and larger than normal gates. There are also heaps of disabled car spots right in front of the playground.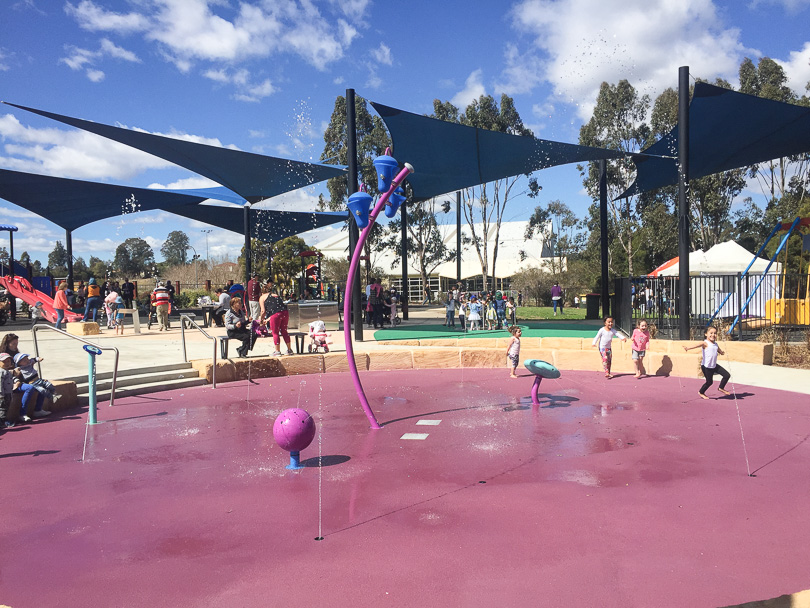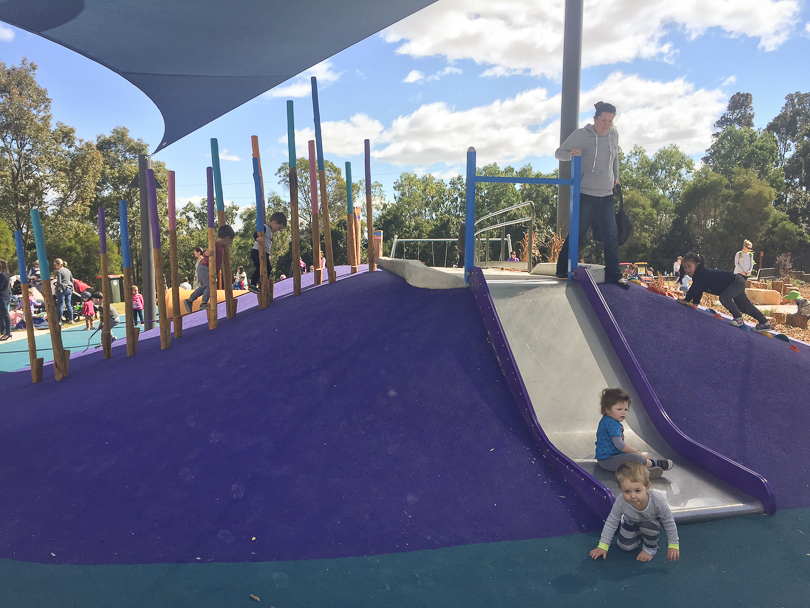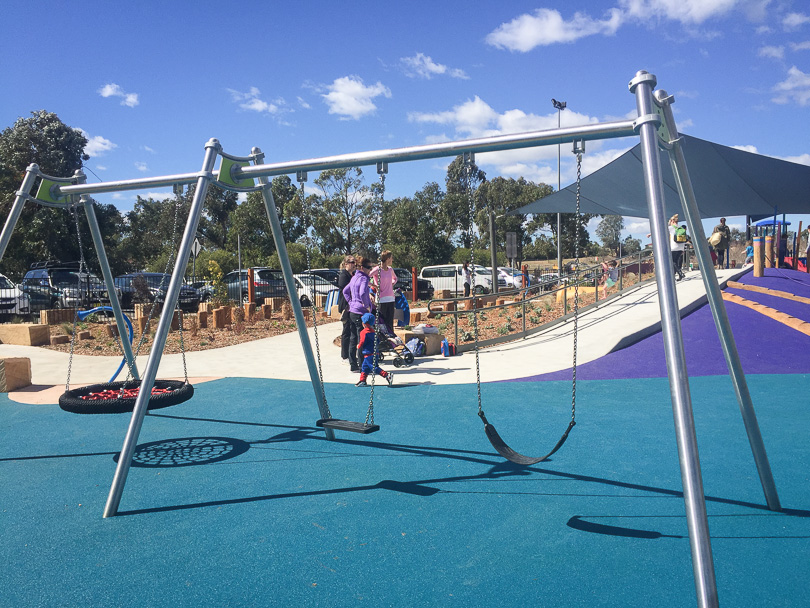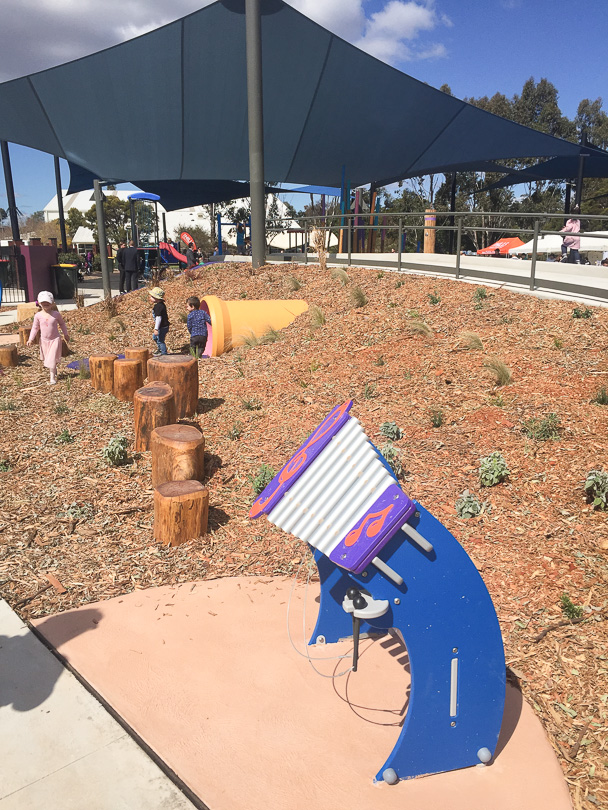 The design of Livvi's Place was developed in consultation with local children, people with disabilities and their families, carers and local schools.
It was poignant that outgoing Mayor of The Hills Shire, Councillor Yvonne Keane was able to open Livvi's Place on her last day as Mayor as she's been instrumental in the creation of the space:
"One of my key visions is to promote an inclusive and connected community, and I am incredibly proud that we will soon breathe new life into a truly special space at Bernie Mullane Reserve that will be used day-in and day-out by children of all abilities and their families," Mayor Keane said. "As someone who is passionate about creating an all-embracing community, and as a local Hills mum, being part of the Council team that is establishing a Livvi's Place is especially poignant for me."
Hills District Mums and their children have had a big say into the design of this playground. Earlier in the year, Mayor Keane held a park consultation at the site of the new Livvi's Place play space. More than 400 children and their parents, dressed in their favourite superhero costumes, were given the opportunity to identify the type of play equipment they enjoyed.
As mentioned earlier, the original playground at Bernie Mullane remains, with a new fence wrapping around the entire playground now. For those who haven't been to the original playground, it's great and caters for all ages, from crawlers to primary school aged kids. The original playground has climbing equipment, slippery dips, a liberty swing, a grassed area to run around (unshaded) and a small footpath for scooters. The play equipment is covered by a shade. And if you are a mum who loves a coffee and a little something for morning or afternoon tea, this is all available in the nearby gym.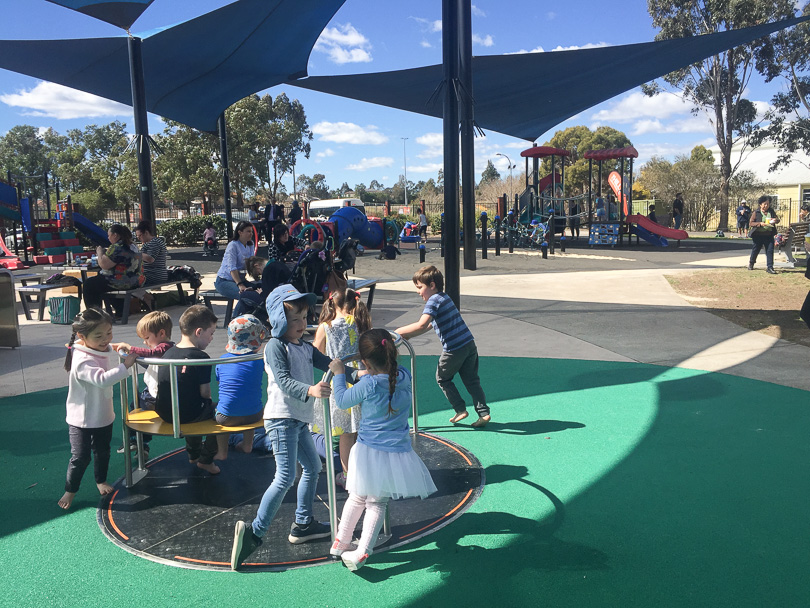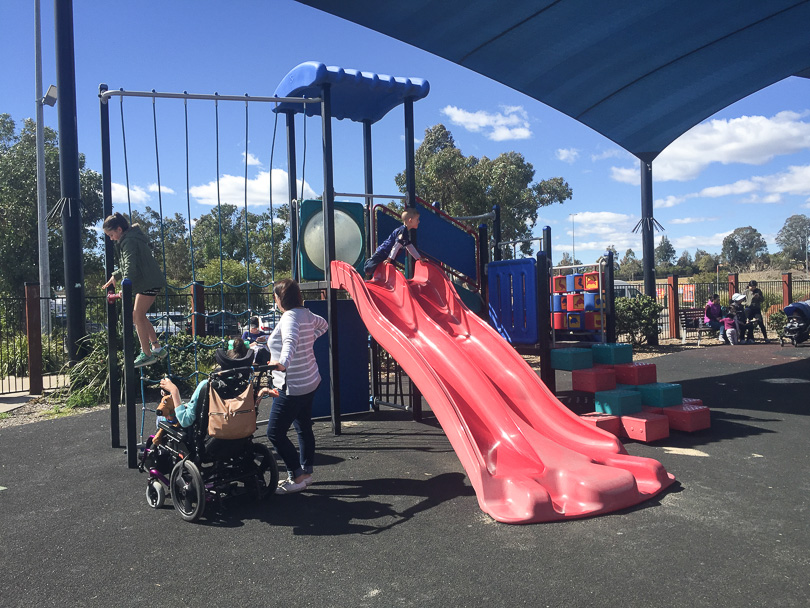 And apparently this is only Stage 1. Stage 2 will involve more water play and shading over the water play.
What an amazing addition to the Hills! We know Hills District Mums will love it! Congratulations to everyone involved. 
FACILITIES:
Parking
Fenced
Toilets
Shaded areas
BBQs
Picnic tables, blanket space (no shaded area) and benches.
Bike path
Nearby refreshments
ADDRESS: Marella Avenue, Kellyville.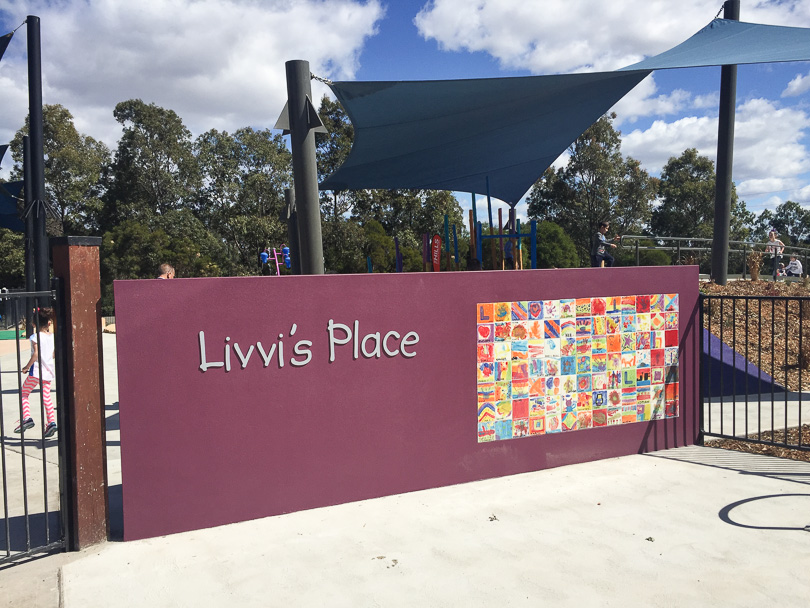 ---
If you liked this article you may also be interested in: