Stockland, together with national charity partner the Touched By Olivia Foundation, today celebrated the start of construction on a $3.2 million all-inclusive, water-themed playground at its Elara community at Marsden Park.
Designed in collaboration with the Touched By Olivia Foundation, Blacktown City Council and Marsden Park Primary School, Livvi's Place Elara will include accessible structures, sensory spaces and inclusive equipment to ensure children of all abilities can play together. Adjoining Elara's $8.5 million multi-play sports fields and state-of-the-art facilities building, the new 7,400 square metre playground will feature an expansive water play zone, along with a range of equipment for active, social, sensory and educational play including:
Musical features such as steel drums, tubular bells and talking tubes
An all abilities carousel, a 'Dutch Disk', sway fun glider and a trampoline loop
Adventure play elements such as a flying fox, climbable netting, spring see-saws, slides and swings.
Livvi's Place Elara and the adjoining facilities building are expected to open in early 2019.
Artist's impressions have been released but they are subject to change.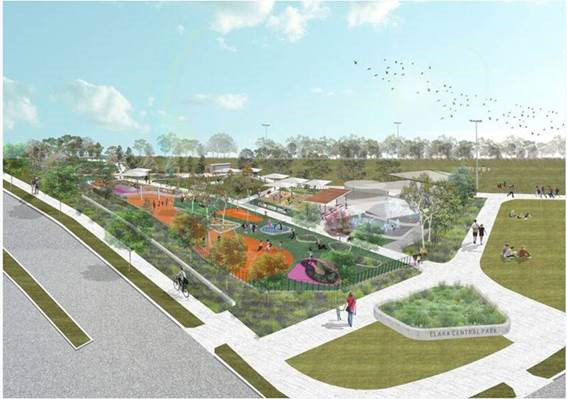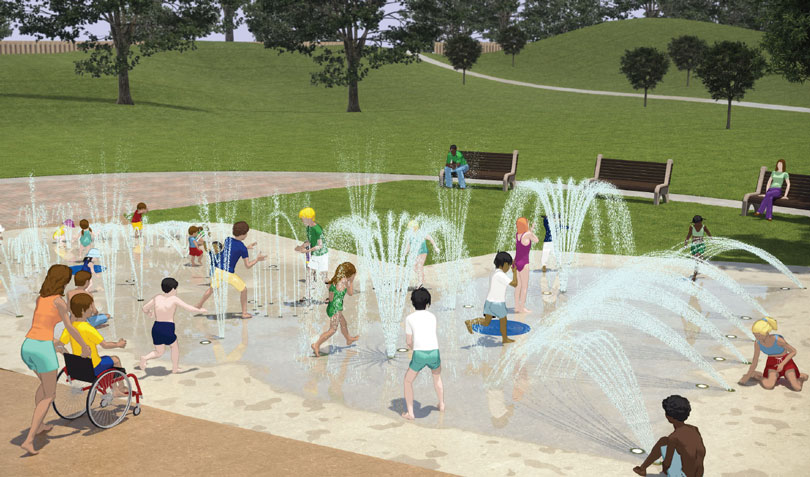 About Elara
Elara is a thriving new community under construction in Sydney's north western growth corridor which offers a wide range of innovative and affordable housing options and a picturesque lifestyle with views to the Blue Mountains.
Located just 15 minutes from Blacktown's centre, Stockland's existing Elara community is currently home to more than 2,000 people and on completion will include close to 4,000 homes, more than 10,000 residents, a town centre, several playgrounds, a community centre, sports fields, childcare centre and schools.
For more information on Elara visit the Sales and Information Centre at Elara Boulevard, Marsden Park, go online at www.stockland.com.au/elara, call 13 LAND (13 5263).
About the Touched By Olivia Foundation
Founded in 2006 in memory of Olivia Perkins, Touched by Olivia believe that all children, regardless of ability, can lead healthier and happier lives. Touched by Olivia advocate for an inclusive society, through its national network of inclusive play spaces and social enterprises that provide training and employment for people with disabilities.
Working with the Touched By Oliva Foundations, Stockland has now created 11 accredited inclusive playspaces in retail and residential communities across four states.