Christmas is usually full of indulgent food, sometimes quite rich for the little ones. This recipe brings a little joy and goodness to the holiday table. It's quick, easy, full of fruity goodness and looks super festive!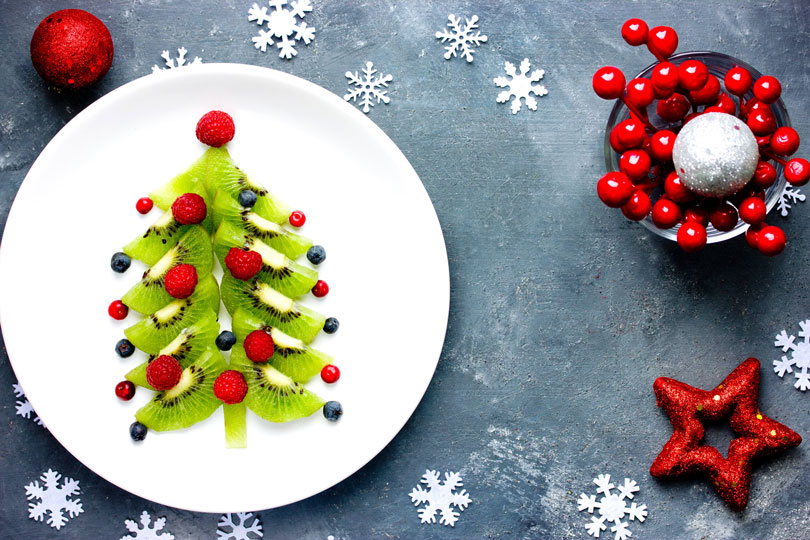 Christmas kiwi tree
Serves: 1
Ingredients:
1 green kiwifruit, peeled, halved, thinly sliced
7-8 fresh raspberries
7-8 fresh blueberries
6 red currants
vanilla ice-cream or custard to serve
Method:
Using the picture as a guide, arrange kiwi slices into a tree shape. Decorate with berries. Serve with a little ice-cream if desired.
TIP: If you don't like or can't find red currants, replace with chopped seedless red grapes, chopped seeded cherries, chopped strawberries or additional blueberries.
---
kitchenink.com.au     |     Facebook/kitcheninkau      |      Instagram/kitcheninkau