Macquarie Park is certainly a busy commercial precinct these days and the Elouera Reserve upgrade has been warmly welcomed by workers, families, students, local residents and shoppers in the area. And it's not far via the M2 from the Hills District… and also right near Macquarie Centre.
Technically located on Waterloo Road (immediately across from the Macquarie Uni train station) we actually parked on Lachlan Avenue.
First impressions… this is the prettiest playground we have seen in a long time. Central to the playground is an art installation inspired by the Boronia flower, commonly found in Lane Cove National Park. But it isn't just pretty, the two flowers are actually cubbies which illuminate at night, plus there's a slide at one end and a bridge to traverse between flowers!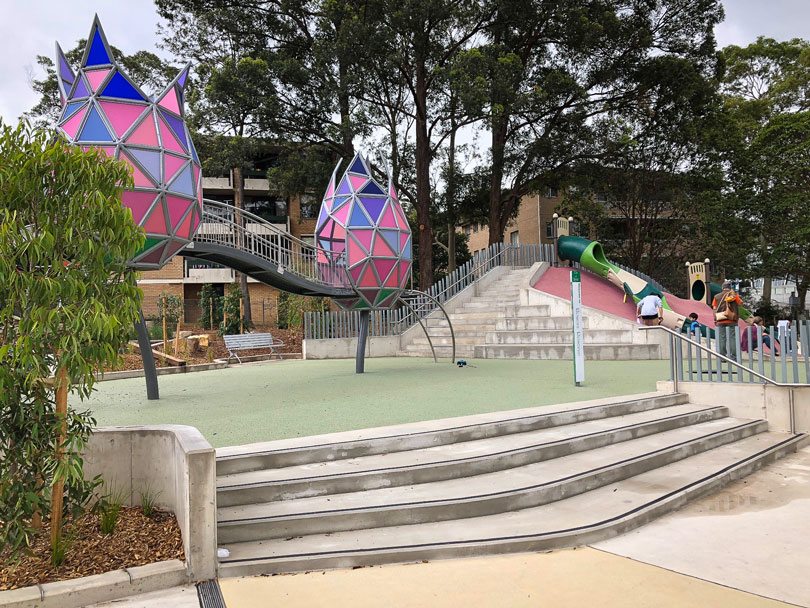 Other highlights of the park upgrade include the flying fox, two built-in trampolines, two embankment slides with a soft play area to climb to the slides, six swings for a range of ages and a spinner.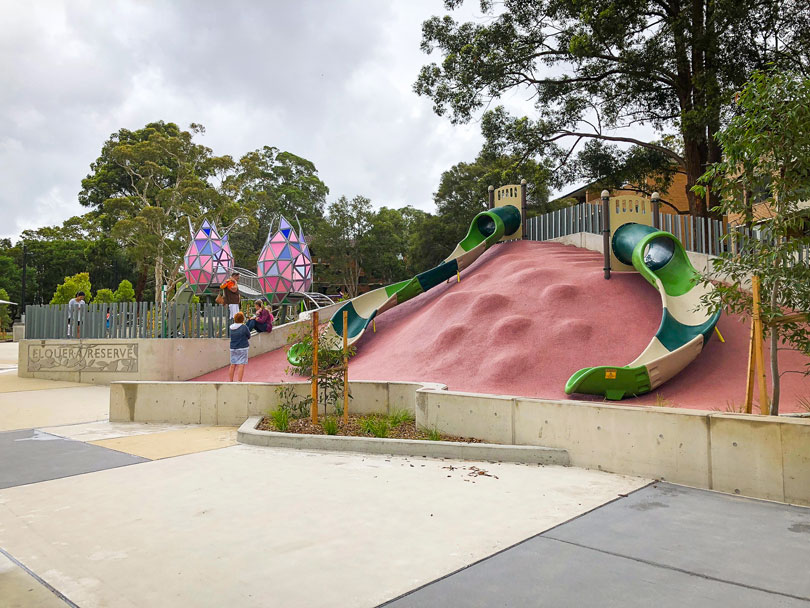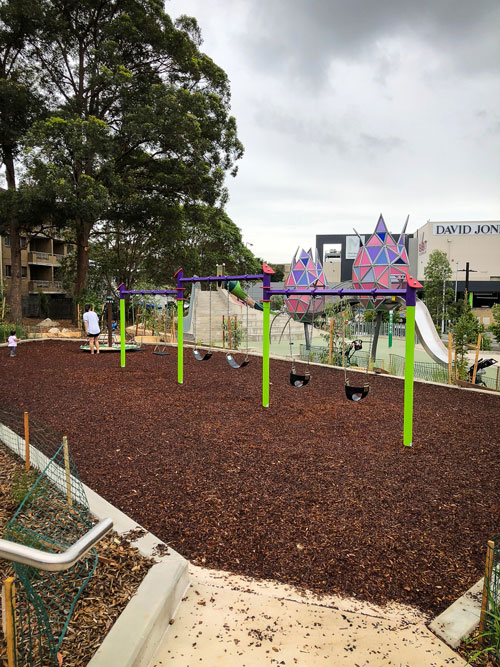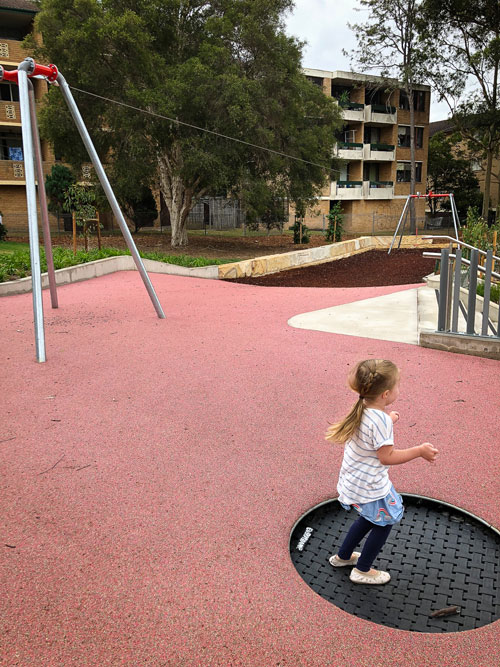 A barbeque facility is also now available as well as four picnic settings, new terraced grass areas for recreational activities and a water bottle refill station. In addition, there's a new illuminated footpath connection through the park to improve pedestrian visibility from the residential units through to the train station.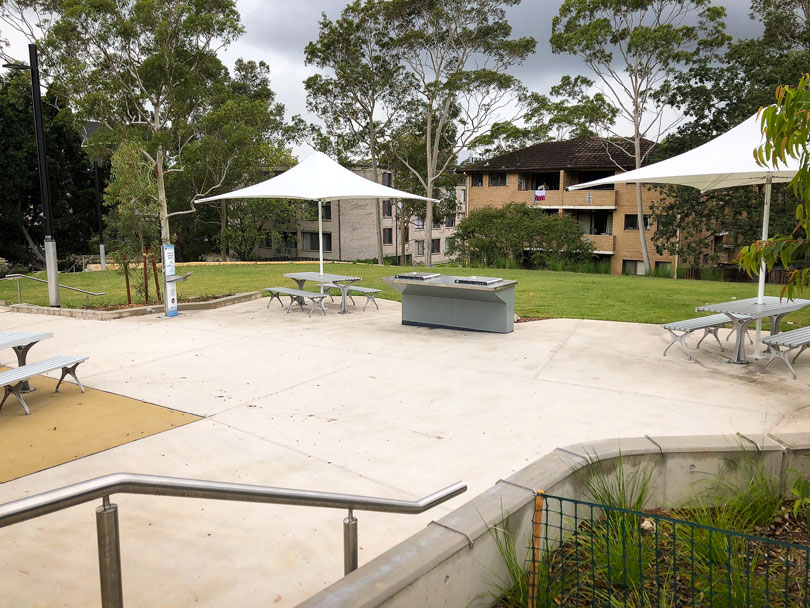 One last thing to talk about is the hammock. This kind of stands alone in the park and we are sure will get more use from tired workers and shoppers than kids!  We can also imagine it will be popular with Uni students making their way home after a big night at the Uni bar!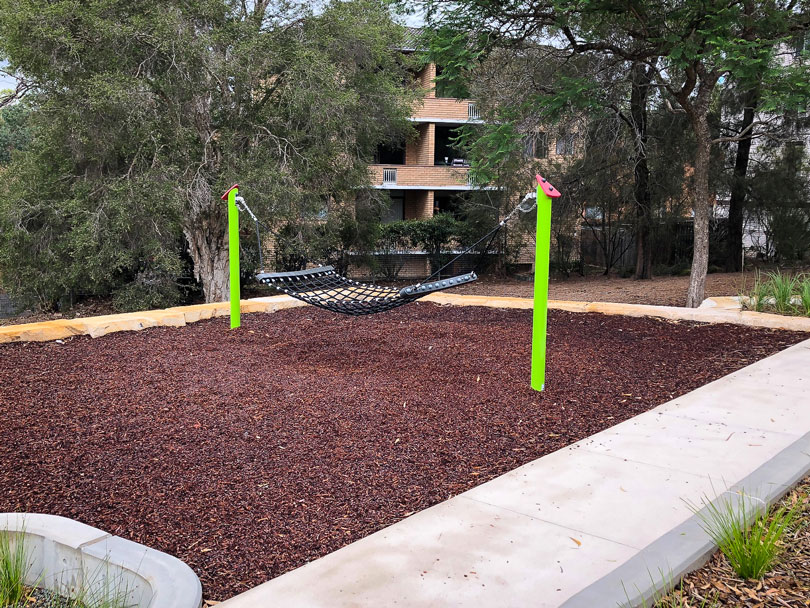 All in all this is a fabulous upgrade. It does lack toilets and may not be the best playground if you have a runner as it isn't fenced. They do appear to have a long-term plan for trees to shade the play area however it will be quite some time before these trees mature, so in the meantime this playground is unshaded. Good news…..it's a short walk from Macquarie Centre so you can combine some shopping into your outing!
---
Elouera Reserve
Waterloo Road, Macquarie Park