We really love the idea of dinner at a hotel. Hotels have that aura of something a bit spesh, a treat. And gosh, these days having a coffee in peace and quiet is a treat, so when we were lucky enough to visit the Rebellion Bar and Grill at the Novotel Norwest for an entire meal, we really did feel like we'd died and gone to heaven!
We sampled a range of entrees including the maple poached pear salad with candied walnuts, baby greens, blue cheese crostini with white balsamic and the seared scallops with celeriac puree, grilled chorizo, asparagus spears and pomegranate molasses. All dishes were fresh and popped with colour and taste. The poached pear salad was a great starter and the scallops were a stand out and cooked to perfection.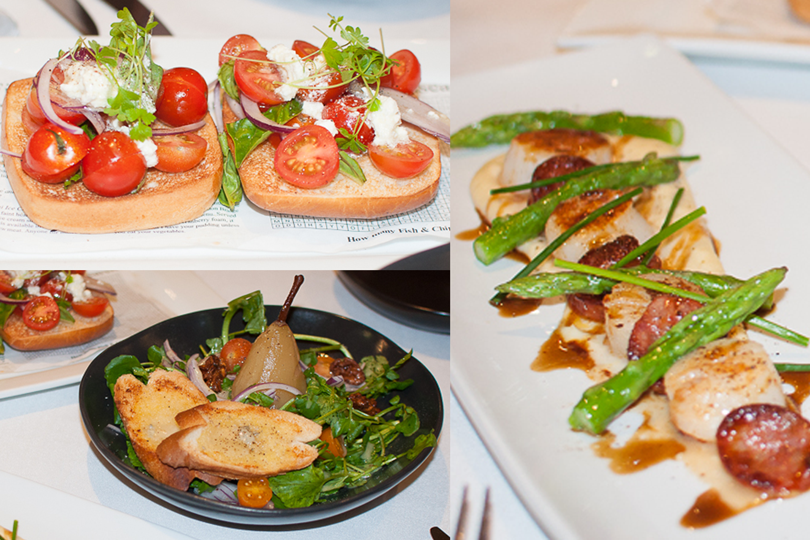 Because we were dining with a group of girlfriends there was lots of meal sharing and plate swapping, which is great because you get to sample everything! The options for mains cover all the meats – lamb, beef, birds, fish and then something for vegetarians. For mains we shared the pepper crusted eye fillet with caramelised leeks, hand cut chips, French beans and whipped truffle butter. This was lovely and we thought husbands would enjoy this dish if they were to visit, albeit with a few more of the chippys!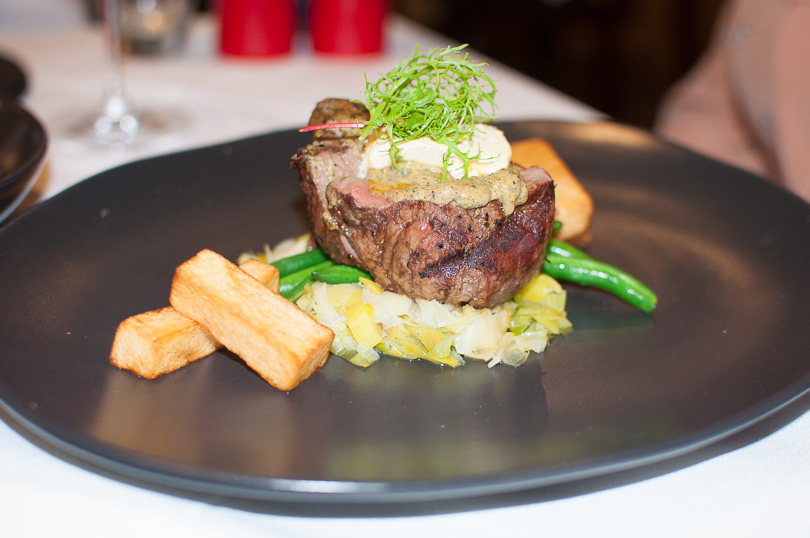 The spatchcock definitely caught us by surprise. Normally we steer clear of dishes like this because we think it's all a bit time-consuming, with minimal return for effort expended. But oh how wrong we were – this little bird was delicious and juicy! The sides of a fresh caprese salad and sauteed mushrooms were a great addition to the dishes too.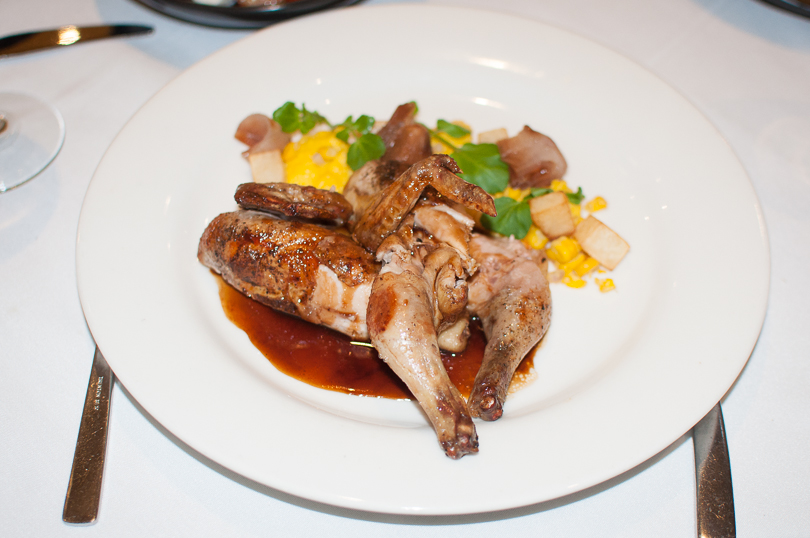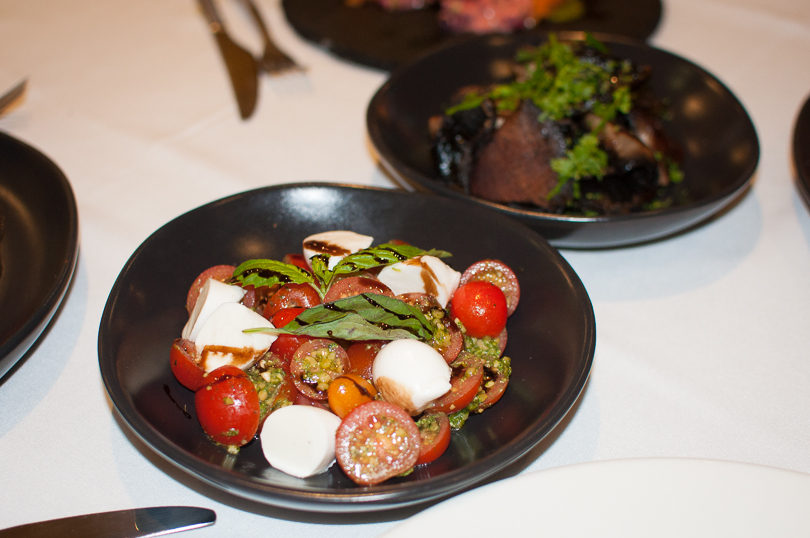 Even though we were feeling very full, we thought it our duty to give the desserts a red hot go because they sounded divine. We sampled the New York cold set cheesecake with Persian fairy floss and red current sauce (pictured), the Valrhona chocolate tower with raspberry jelly (pictured), the caramelia and chocolate tart with French vanilla ice cream and the European cheese plate. We ooh-ed and aah-ed over their gorgeous presentation but quickly got over it and demolished them!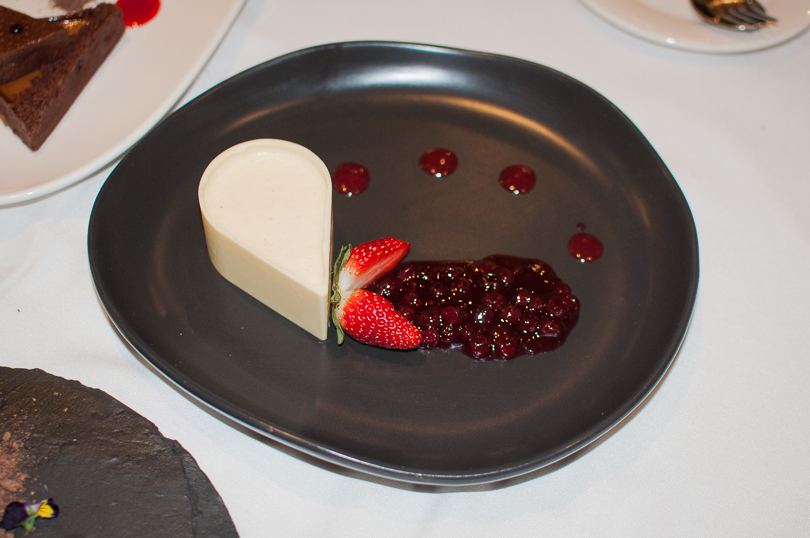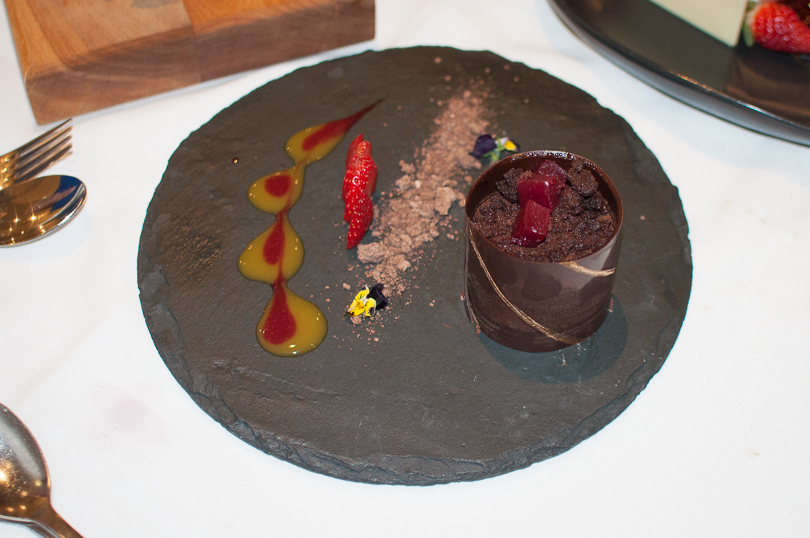 So we left the Novotel Norwest with very full tummies, having had a very pleasant evening indeed. We remarked that sometimes, when trying to think of a local venue for a special occasion or date night, you often don't think of hotels – well, our visit has certainly changed this view. Just because you're not staying there doesn't mean you can't enjoy the perks of hotel dining. It would suit a group of mums wanting to have a good chat as it's not noisy and difficult to hear like so many restaurants. It would also be great for a special extended family celebration as there's plenty of room – and any guests that have travelled can obviously stay on site too. We'll certainly be adding the Rebellion Bar & Grill to our future date night list!
---
Rebellion Bar & Grill
Novotel Sydney Norwest
1 Columbia Court, Baulkham Hills
9634 9634
Thanks to the Novotel Norwest for hosting us.