This is a fantastic spot for kids and adults alike in the back streets of Dundas Valley!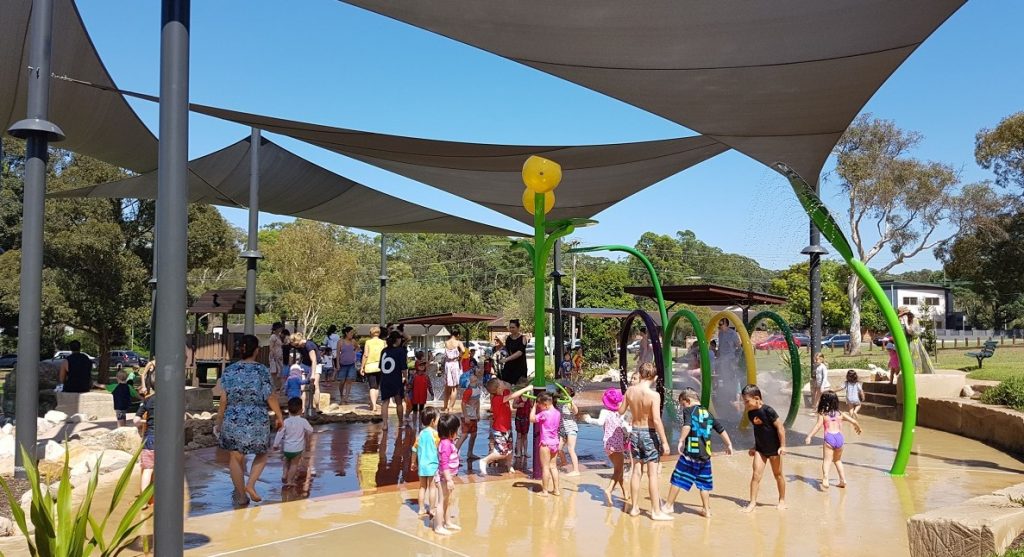 Philip Ruddock Water Playground is a few years old and is a firm favourite with little ones and their parents. It's bright, wet and awesome fun! If you've never visited, it's well worth adding it to your list.
The water play area is the focal point of a larger space, with an oval next to it as well as a large grassed area. This is a good spot if you need a little time out from splashing to sit, rest and have some morning tea. Older kids might like to kick a ball on the oval also.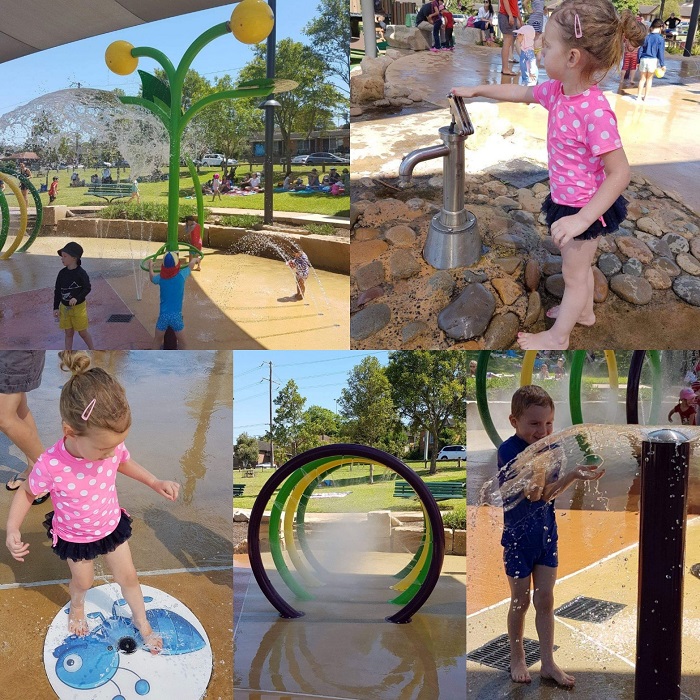 The water is on from September to May, 9am to 8pm and on warm days it does get busy. The water park is shaded with shade sails and there are about 3 picnic tables that are covered. There are barbecue facilities and and a little 'dry' playground too, so you're not limited to just splashing about.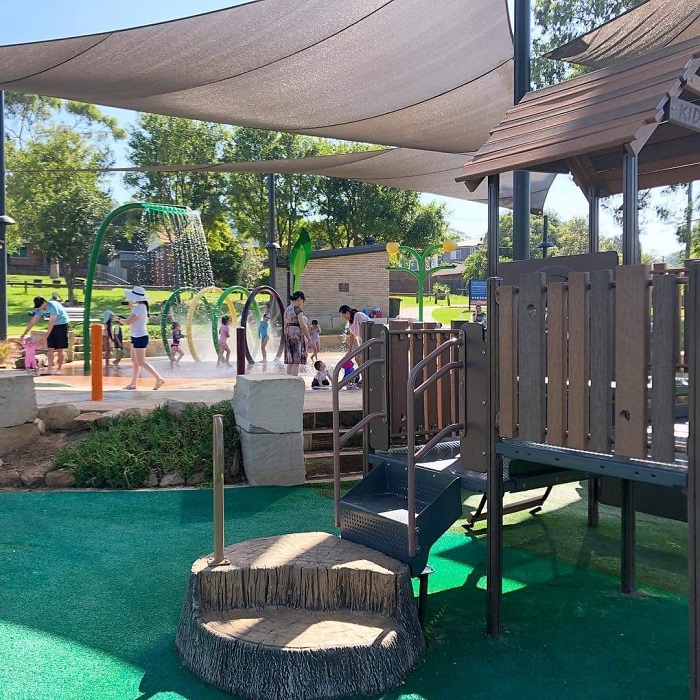 There are a fair number of trees to sit under for shade and there are toilets about a 50m walk from the water park. Parking is on the bordering streets and is usually ok, although you may have a little walk if it's super busy.
Another huge plus is that there's a cafe just near the playground! The Container is about 100m along Yates Avenue.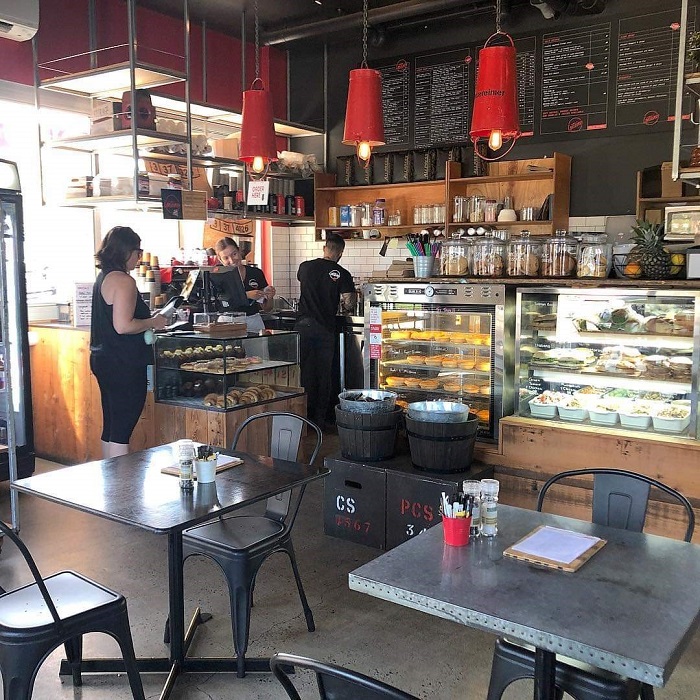 ---
Philip Ruddock Water Playground
Dundas Park, Yates Avenue, Dundas Valley.