This playground which opened at the end of 2017 is a hit with locals! A giant tree house, in-ground trampolines and a flying fox are all part of the award-winning playground set in The Ponds.
We like this park a lot because it caters for kids of different ages well. So if you have little ones and slightly older kids, everyone should be happy playing here for a while. If you're making an outing of it and having morning tea or lunch, there's not a whole lot of seating so throw a picnic rug in the boot too.
The playground has a fabulous range of equipment and play spaces to suit kids of all ages. The hero is the giant tree house, including the big slide. If your little one finds this a too overwhelming there's also a play set with a smaller slide.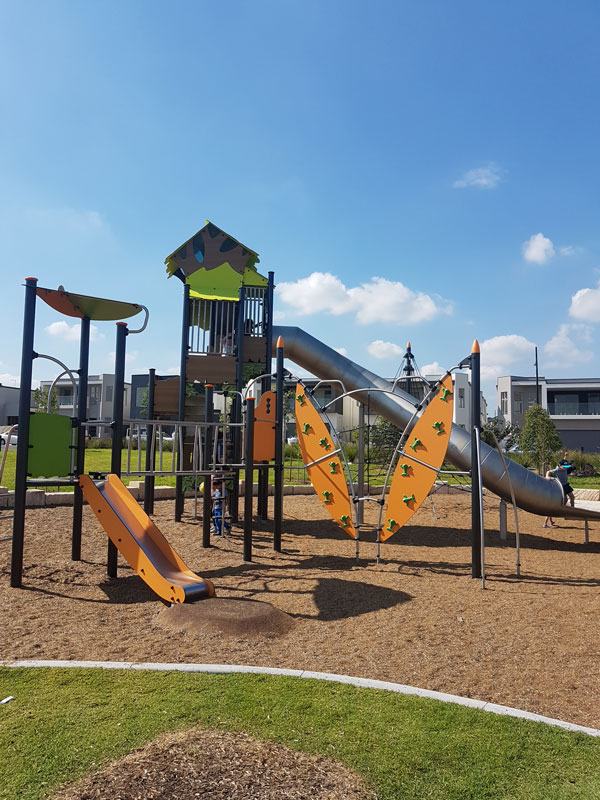 Adventurous kids will also love the climbing net and the flying fox! And if you have bikes or scooters with you there are paths to use for this.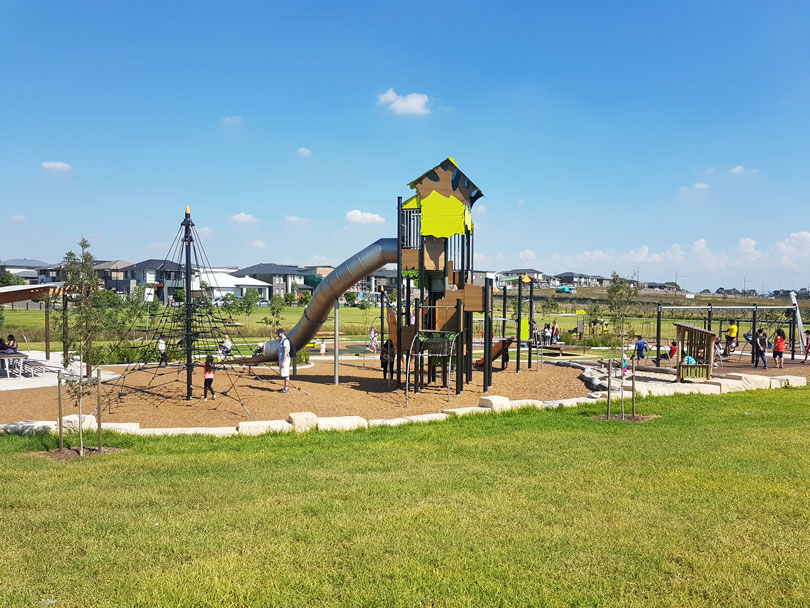 There's a great range of swings with baby seats, normal seats and a nest swing. There's also a sand pit for your little digger! Kids of all ages love the built-in trampolines, plus there's a merry go round.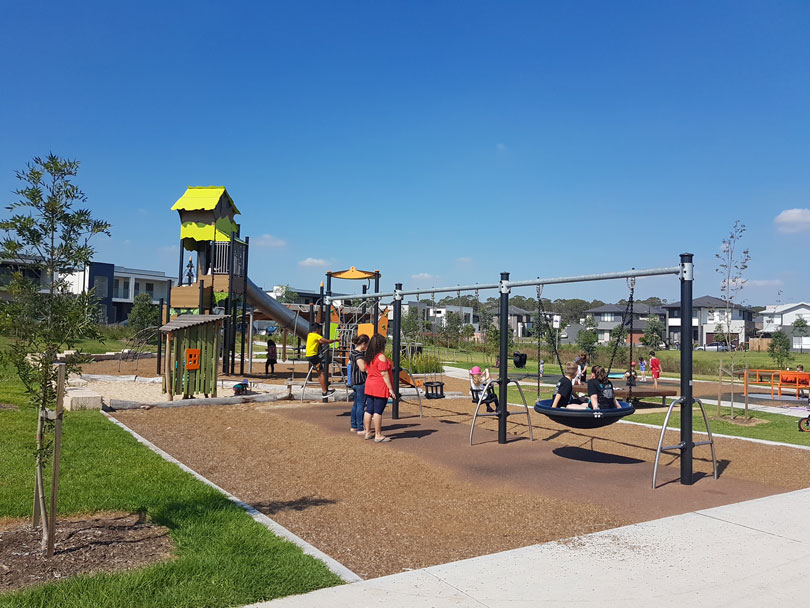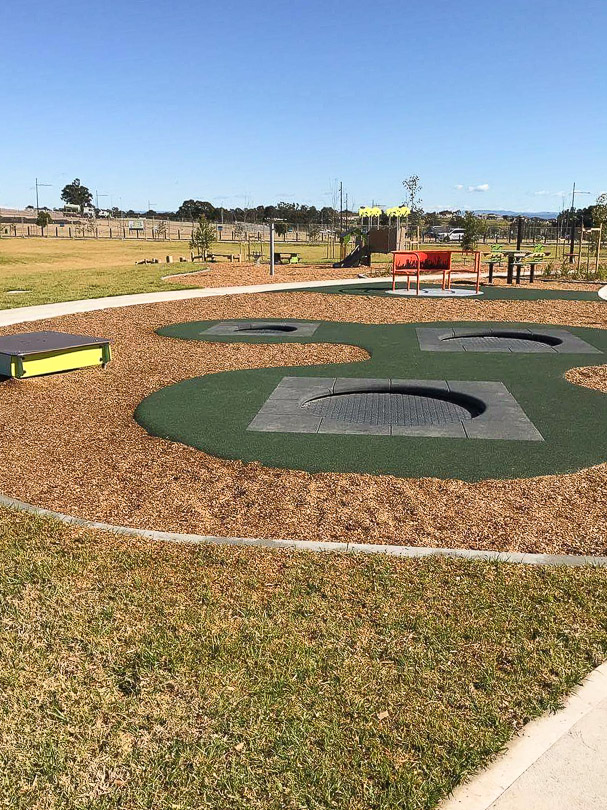 Younger kids will enjoy their own play space, with a little see saw, play frame, play frame and little house.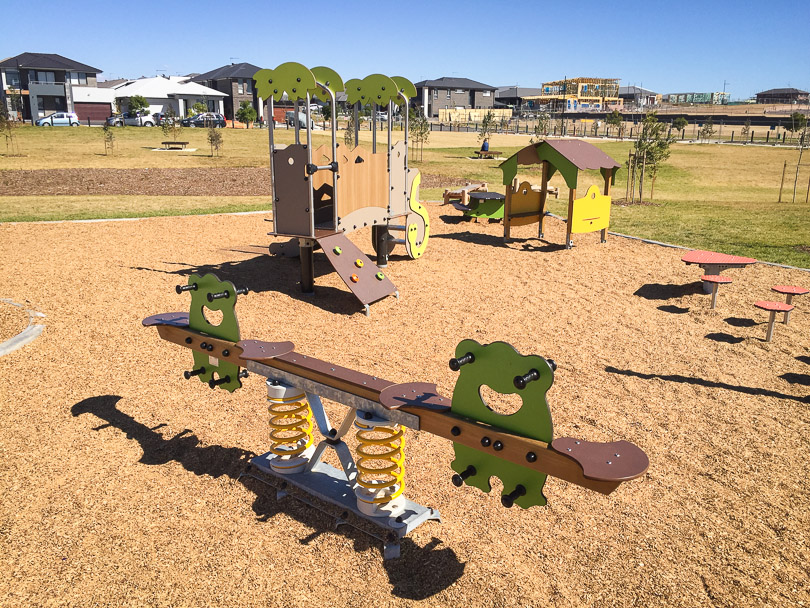 While the playground isn't fenced, it's set back from the road and you have good visibility of the whole area. There's a path that runs through the playground that's good for bikes and scooters and there's plenty of green space to run around on. Aside from a covered picnic table, there's limited shade so pick your day wisely and pack a hat and sunscreen if it's hot. There are no toilets and the ground is bark so wear enclosed shoes if you're not a fan.
---
The details:
Where: Piddington Street, The Ponds.