We were pretty excited when we heard that the Glenorie Bakery had undergone a mini face-lift. We'd been there before for a delish pastry and take-away coffee but we figured it was time to visit again. Who needs an excuse for a pie?!
What immediately strikes you about the Glenorie Bakery is that it's way more than just a bakery. Sure, there's a very impressive array of pies and quiches, as well as a display counter bursting with sweet treats. But there's also a bustling micro-community within the bakery – young families, tradies (your classic bakery staple) and a couple of glam older couples who've probably been coming here each Saturday morning for years.
And then there's Rob, the whirlwind owner who's mates with all the patrons and has a finger in every pie it seems, 'scuse the pun. He's taking orders, he's delivering pies and coffees, he's chatting to the MAMILs (Middle Aged Men In Lycra), he's tracking down some cupcakes. What comes shining through when you speak to Rob is his passion and enthusiasm – a passion for everything really, but fundamentally baking. He's so passionate about it that he's recently bought the contents of a bakery museum in Melbourne, hence the antique cookie tins and baking machinery throughout – be sure to check them out!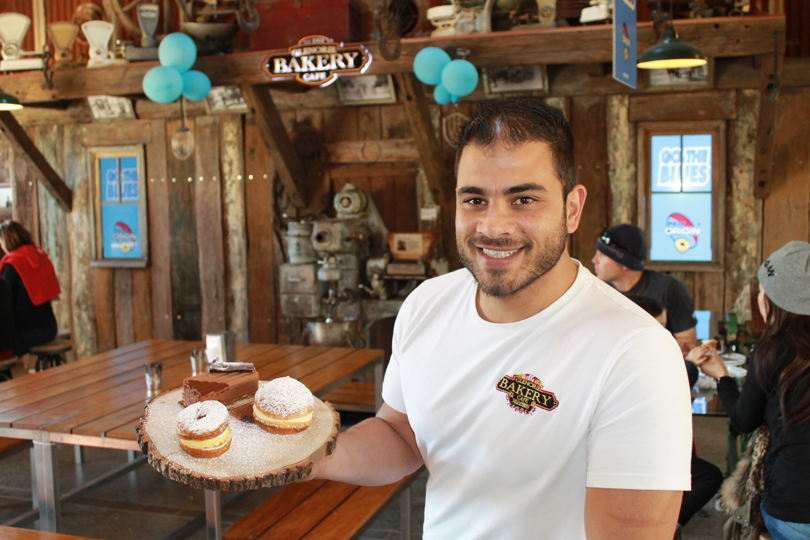 When chatting with Rob it's abundantly clear that this is his life-long career and a serious business, not just somewhere he's been working for a few years. He's a third generation baker who learnt the trade from his father and took over the family's bakery when he was 21.
Although Rob is young, he's quite old school and this filters through to his bakery, even though it's had a makeover. While there are a few fancy pants pastries, there are also the classics. Same goes with the pies. He knows you have to move with the times but he also knows that if it ain't broke don't fix it. And he knows his customers …. that's why they're coming through the door in droves!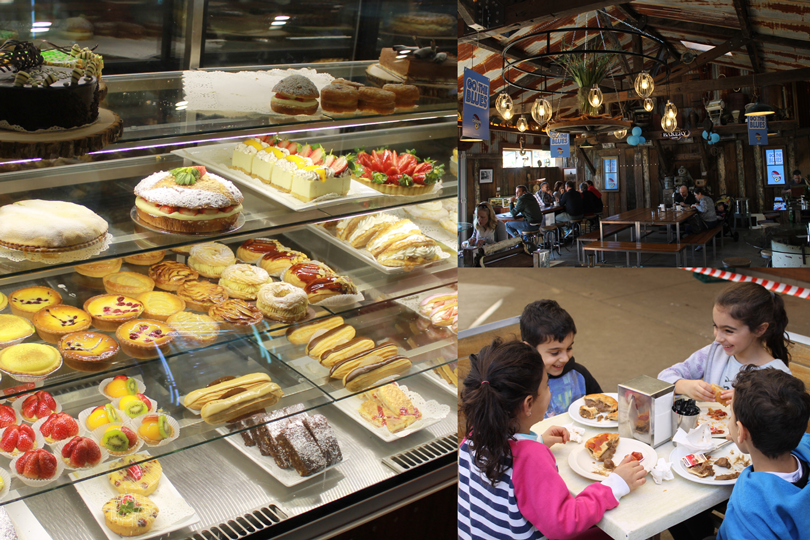 But let's get back to those pies and pastries please. We couldn't go past the signature beef pie with mash, peas and gravy. It's hard to go too wrong with a pie but this one had everything going right for  it – firstly, it was hot. Good start. Then there were chunks of quality beef, the gravy was tasty and peppered with nice bits of onion, the peas weren't overcooked and still had a bright green hue to them rather than a swamp colour and the mash was creamy. A perfect lunch on a sunny winter's day.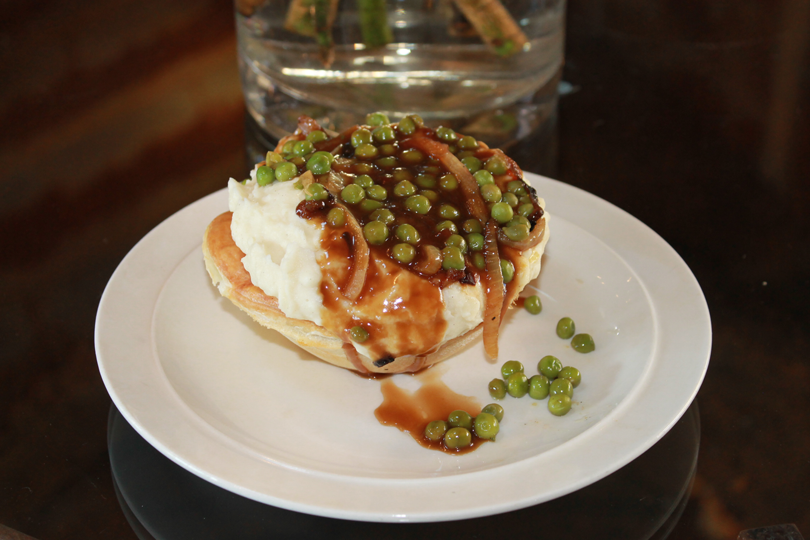 It would be a challenge to leave the Glenorie Bakery without something sweet in your tummy or in a brown paper bag for later. After the pies we decided to be sensible and take ours home for afternoon tea. We couldn't go past the famous cronut, launched in Australia by the bakery two years ago and as the name suggests, the marriage of a croissant and donut. There's really nothing that could go wrong with that and, as expected, it's darn good.
Next in the brown paper bag was a decadent French chocolate mousse slice with a praline biscuit base which was divine but best split with the other half as it's seriously rich. And to round off our pastry-filled day we concluded the feast with a Bee Sting – a brioche bun filled with vanilla custard. Again, a heavenly combination that was simply scrumptious.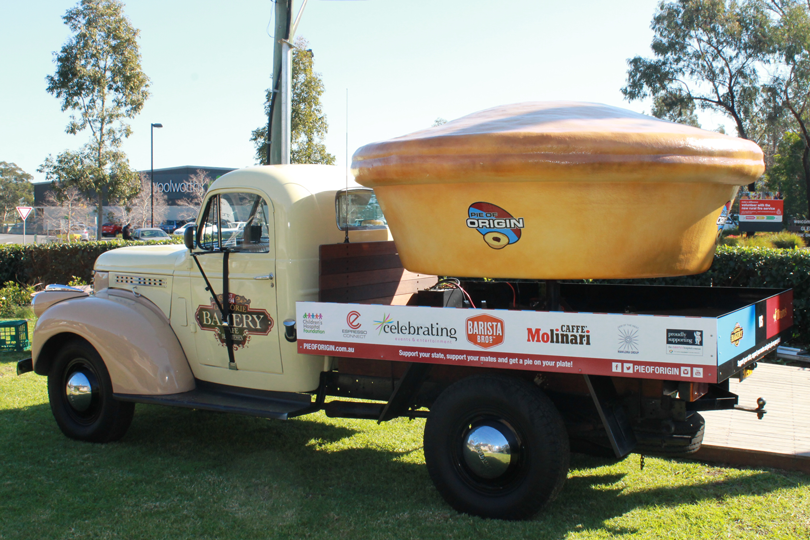 So if you're up for a weekend drive, this is an awesome spot to visit. The road that takes you there is picturesque and the kids will be happy to see all sorts of farm animals. It's like a day trip to the country but without spending hours in the car! Perfect!
---
Thanks to Rob and the Glenorie Bakery for shouting us a pie!
Glenorie Bakery
Shop 4, 930 Old Northern Rd, Glenorie.
Monday – Friday, 6.30am – 4pm
Saturday – Sunday, 7am – 4pm