One of our favourite playgrounds, Ruddock Park Westleigh, has recently reopened after a makeover. The main attraction, a pirate ship themed playground, is still there but now added to this is a learn-to-ride area, basketball half court, five-way swing, new seating & picnic shelters and an outdoor gym. It's definitely worth checking out!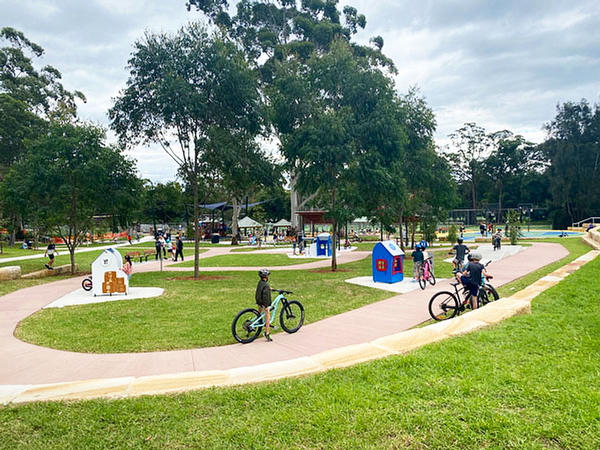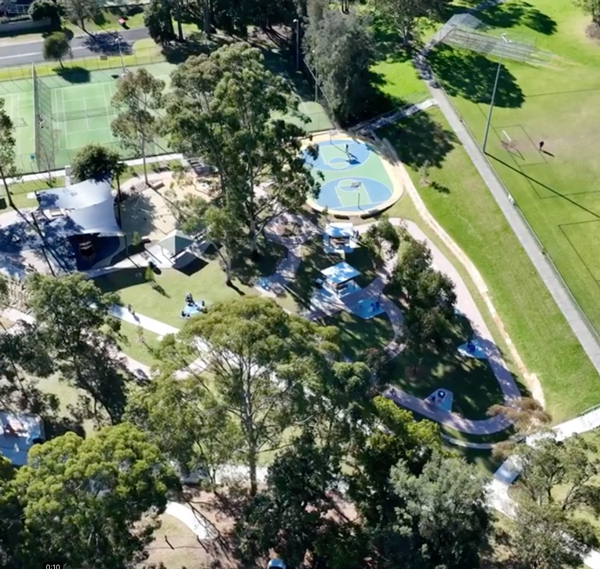 Ruddock Park on Coral Heath Avenue, Westleigh has always been a great play space for kids and one we visited frequently when ours were in the height of their playground visiting age. When they were babies there was plenty of space to pull up a rug and meet with our Mother's group and as they grew up we found the pirate ship play area was the perfect playground for toddlers/pre-schoolers. Thankfully in the upgrade the pirate ship remained. It is fully covered and has multiple play sections which kids under the age of 5 will particularly love.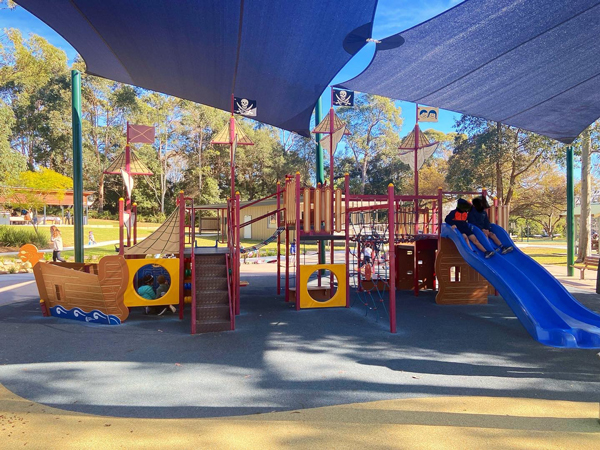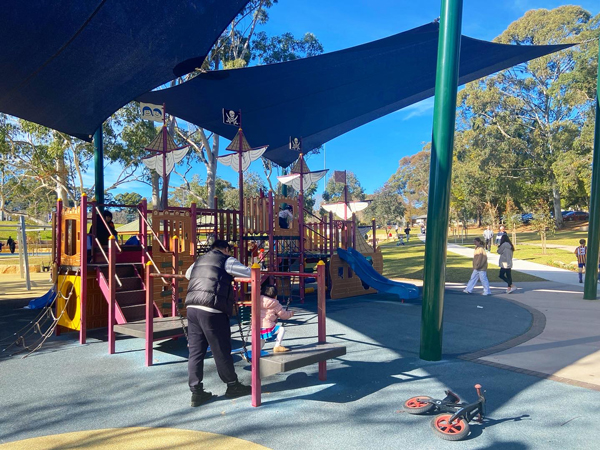 Ruddock Park always had paths for riding around but now it's been converted into a learn-to-ride track with road signs and roundabouts which makes it that extra bit more fun! Kids can play imaginatively as they visit a little shop, cafe and service station (which is fitted with a working bike pump!) For more adventurous kids there are a few little humps they can ride over.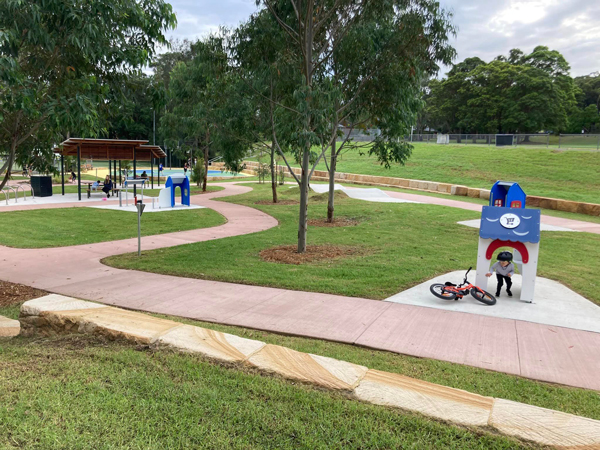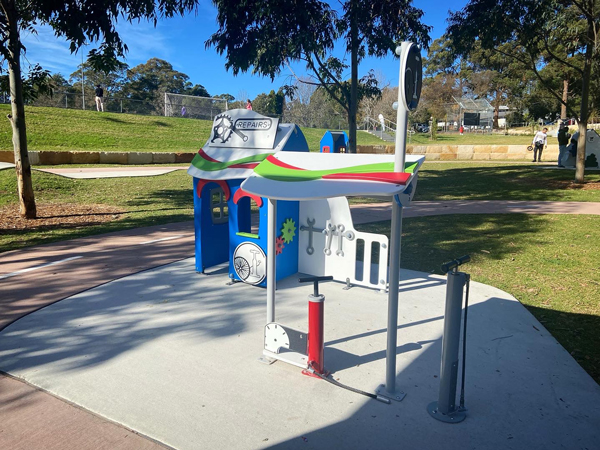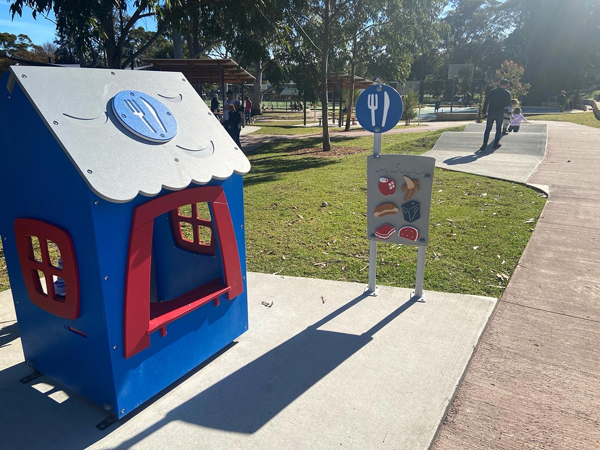 Back to the play equipment, in addition to the pirate ship playground there is a bank of swings. If you're wondering why there is a chain on the swing across their tummy, this is to stop kids jumping in towards the middle of the swing set. Our older kids also liked the net swings located just down from the park.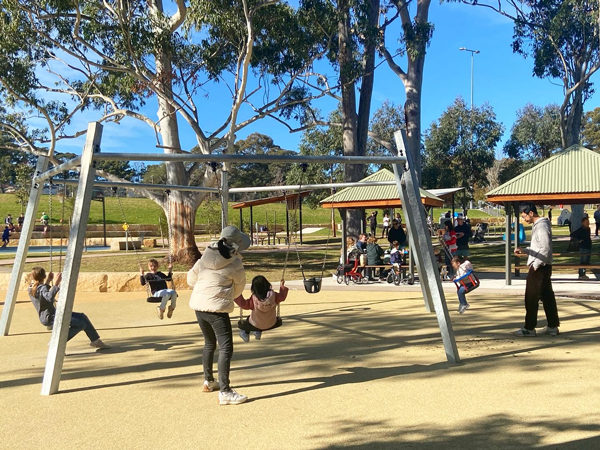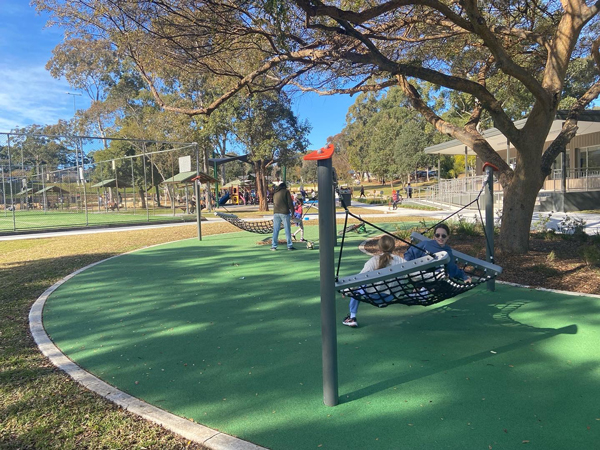 And there's something for all ages with a brand new basketball half court plus an outdoor gym.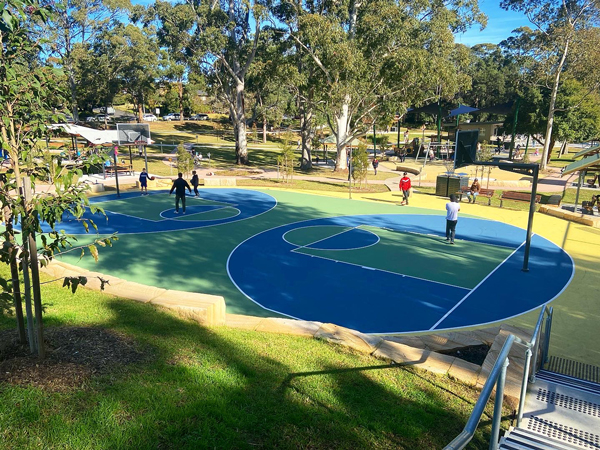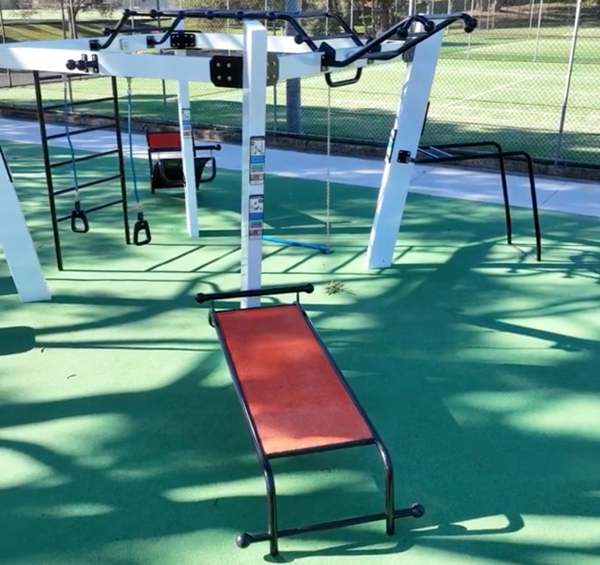 Other key things to note: upgraded toilet block, additional picnic shelters and barbecue facilities, adjacent to a well maintained sporting field, tennis courts and off lead dog park.  There is plenty of parking and the Westleigh Shopping Centre is close by if you'd like to grab a coffee on the way.
Ruddock Park | Coral Heath Avenue, Westleigh