The second phase of the playground at Rutherford Avenue Reserve in Kellyville is now open! This has really enhanced the space and now it's feeling like a complete playground which caters for a range of ages.
The second phase sits by the first section on a lower deck of sorts, meaning it's the one playground but slightly separate. This is clever as older kids can play on the equipment in this area with a level of independence, but still be seen by parents from the upper section.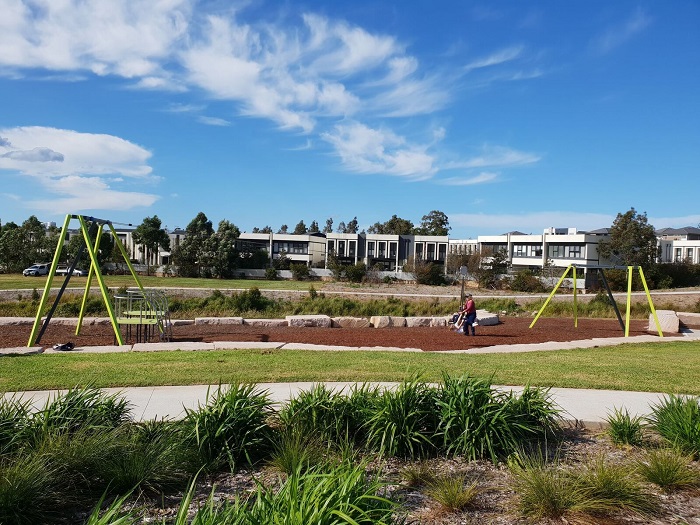 As well as the cool flying fox there's a large bird's nest swing and a tube slide. There's plenty of space to run around too.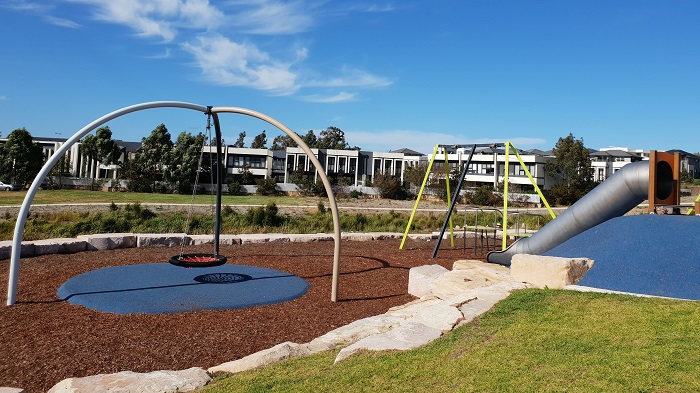 The first phase of the playground opened in September last year and is great for smaller kids, with climbing equipment, a rope structure, little merry-go-round, classic swings & a bird's nest swing, stepping logs and a great track for scooting or those learning to ride that includes a petrol bowser and markings on the 'road'.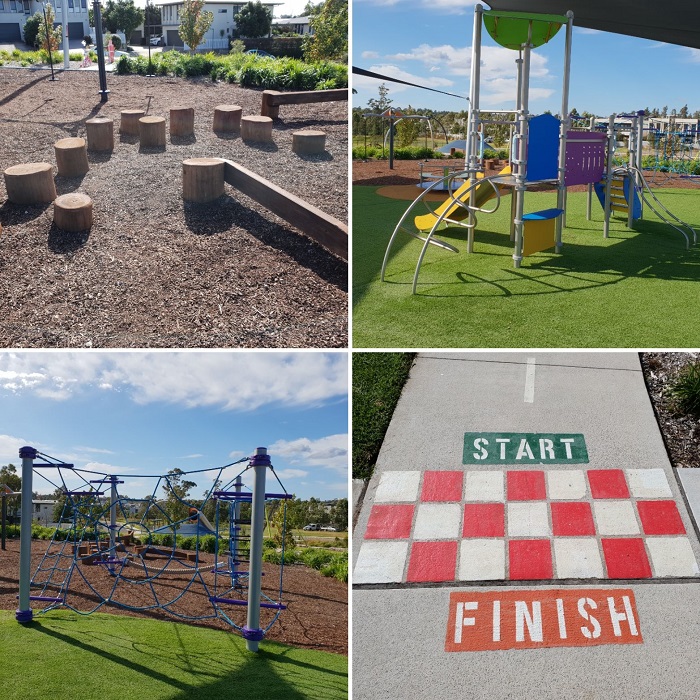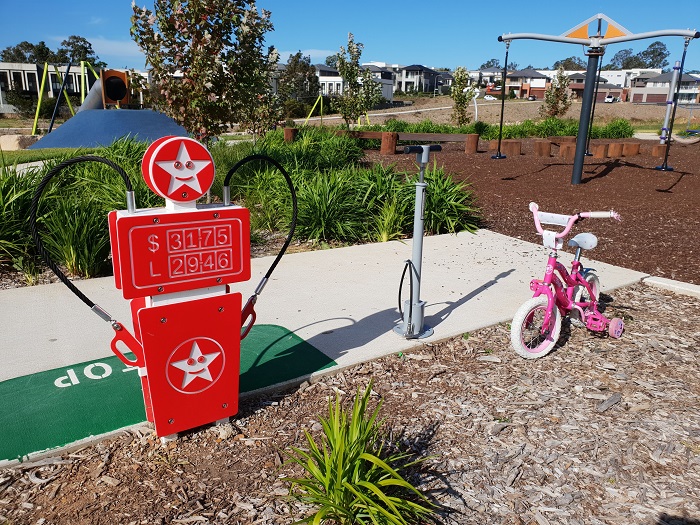 There are shade sails over this section of the playground, a bubbler and some seating.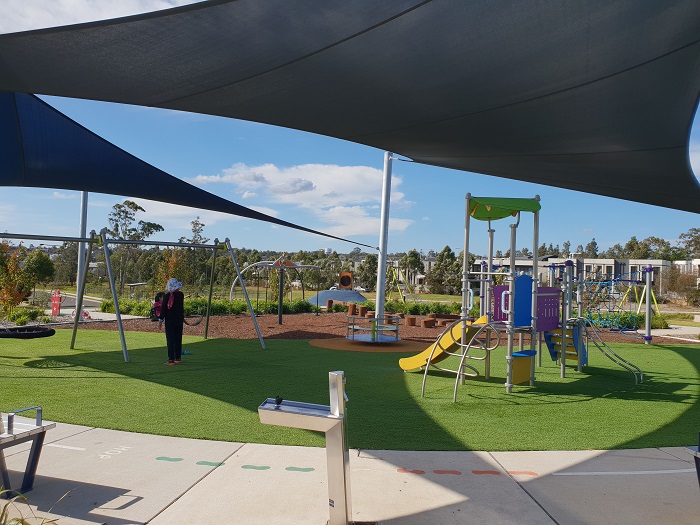 The playground's surrounding area is very pleasant and will only get even better as more works are completed in coming months, including a village green, paths and cycleways. There's also an off leash dog area and barbeques. It's very peaceful (for now!), parking on the street is easy, there's lots of green care of plants & trees and the natural sandstone blocks work really well, providing additional seating as well as natural division of areas.
---
Rutherford Avenue Reserve
Rutherford Avenue, Kellyville. (Near Memorial Ave)