Rebuild the world with LEGO these school holidays at Castle Towers! Until Sunday 17 July.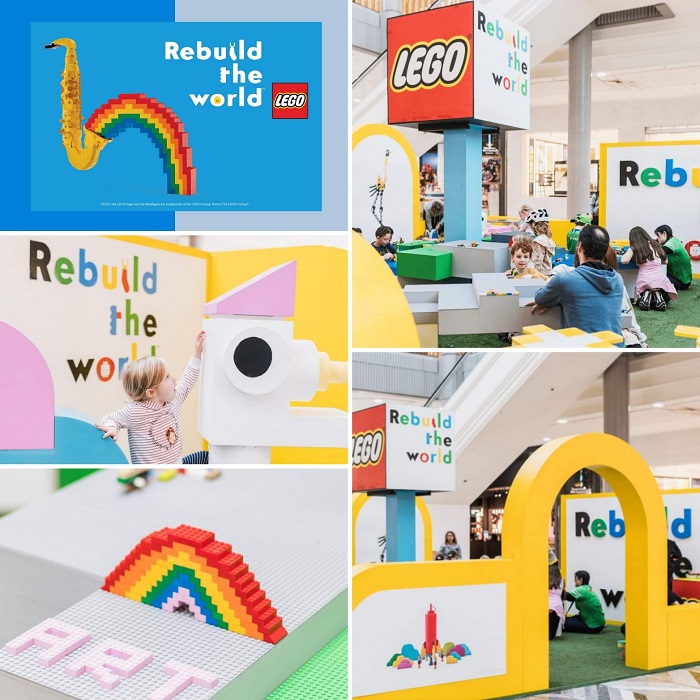 Unleash your creativity at the LEGO Play Zone
This interactive zone features a huge themed progressive build table with a range of environments, and invites kids to "Rebuild the World". Children can build and add to the scene over the day and are invited to have photos with their creations. There are various building themes including, city and buildings or trees and forests. Your kids will have their hands full at our exciting LEGO® experience.
WHERE: Level 2, near David Jones
WHEN: Saturday 2 July – Sunday 17 July
TIME: 10am – 2pm daily
COST: Free
---
Go on a LEGO hunt
Find all four characters hiding through the centre! Pick up your flyer when you see a character to begin your hunt with the assisted clues. When you find all the characters, take your flyer to the Customer Service Desk on Level 3 to claim your free prize*.
---
LEGO meet and greet
Meet your favourite LEGO® characters and get a photo with them these school holidays.
Meet a LEGO® Fireman from Saturday 2 July – Saturday 9 July
Meet a LEGO® Policeman from Sunday 10 July – Sunday 17 July
WHERE: Level 3, near Subaru
WHEN: Saturday 2 July – Sunday 17 July
TIME: 10am – 1:30pm
COST: Free
LEGO® Characters will make their appearance from:
10am – 10:30am
11am – 11:30am
12pm – 12:30pm
1pm – 1:30pm.
---
LEGO workshops
To celebrate The LEGO® Group's 90th anniversary in August, the LEGO® Certified Store will be hosting FUN and FREE*, 15 minute LEGO® Creator, Birthday Bear Make and Take Workshops. Little builders will be thrilled to create a cute Birthday Bear, with a red balloon and a birthday gift, to add some extra fun to any party.
WHERE: LEGO® Certified Store, Level 2
WHEN: Saturday 9 – Sunday 10 July
 Saturday 16 – Sunday 17 July
TIME: 11am – 2pm
COST: Free
Bookings will be opening soon.
Click here for details on all the above activities.