Outdoor eating is always popular with our great weather and it's often easier with kids. And now, as we navigate through Covid and the new norm, being outdoors is even more enticing. Here are some venues that have large outdoor eating areas in the Hills.
The Courtyard, Castle Hill RSL
The Courtyard at Castle Hill RSL is massive and most of it is undercover. It's right next to a large kids play area too. Also, there are plenty of food options to choose from which makes it easier to please everyone in the family!

The Bella Garden, Bella Vista Hotel
The Bella Garden at the Bella Vista Hotel is the perfect space for long lunches, cocktails and weekend sessions! Located out the back of the Bella Vista Hotel, Bella Garden is scattered with booths, lounges and greenery which make it a great spot to laze about in the sunshine. They always have plenty going on in this space too, including themed lunches with 2 hours of bottomless cocktails.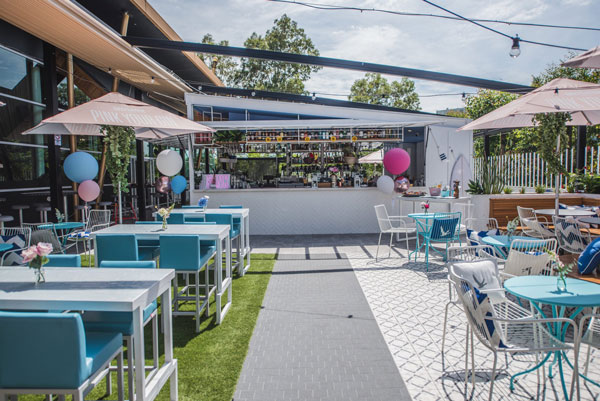 Lynwood Country Club, Pitt Town
Out the back of the Lynwood Country Club there's a huge outdoor eating area that looks out onto the golf course – it's a really pretty spot. There's also an outdoor play area and plenty of food options for both adults and kids.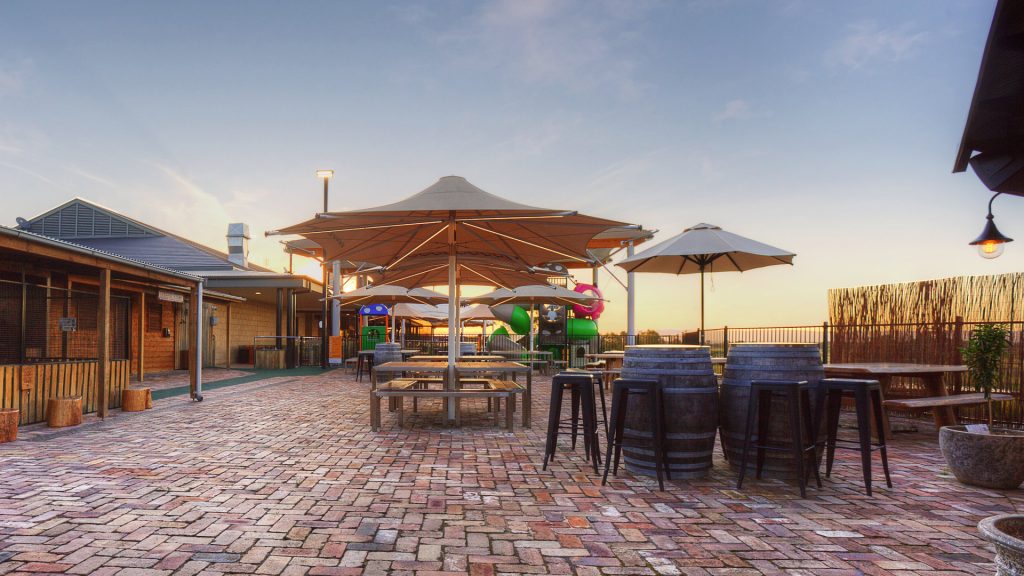 The Fiddler, Rouse Hill
There are 3 main outdoor eating areas to choose from at The Fiddler Rouse Hill. The Verandah, which is an airy, light-filled alfresco dining area perfectly suited to long lazy lunches, the Beer Garden and the Courtyard which has towering palms and Hamptons-inspired black and white striped umbrellas. There are plenty of food options and an outdoor play area for kids too.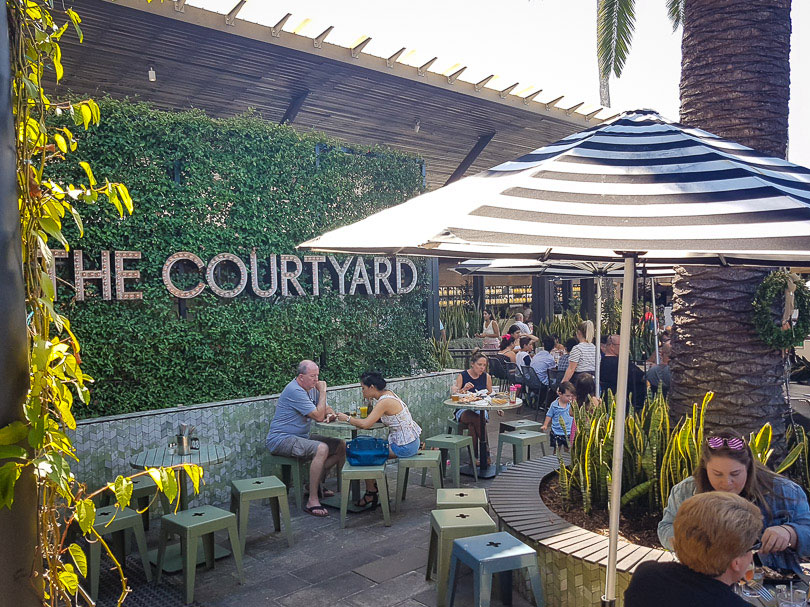 Glenorie RSL
Glenorie RSL has a lovely outdoor courtyard area and an excellent play area for kids! There's also a huge grassed area right by the courtyard which is great for older kids – often they'll be groups kicking a ball around or playing tip.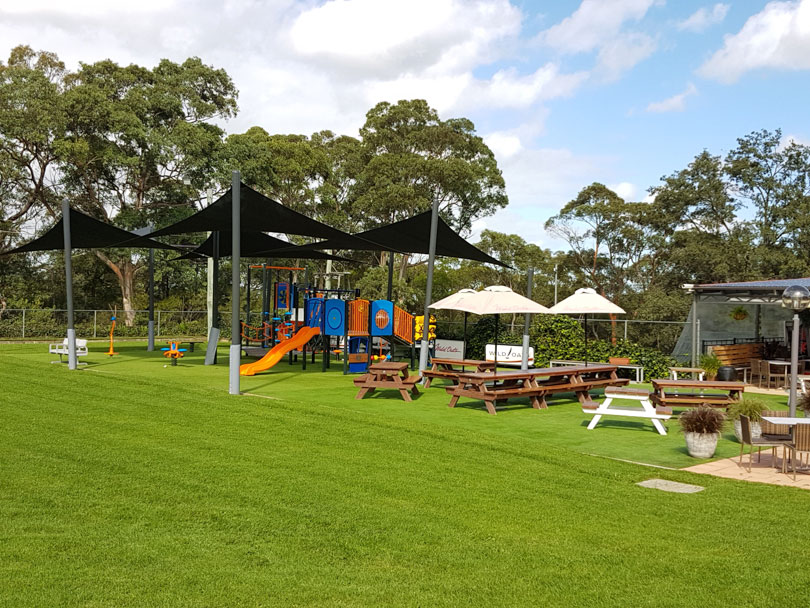 Bobby Bakehouse, Dural
If pies and sweet things are your thing then you'll love the Bobby Bakehouse. It's linked to Glenorie Bakery and only opened last year on New Line Road in Dural. It's good for a quick relaxed lunchtime bite to eat with the kids.
Fig & Co, Kenthurst
Fig & Co had a makeover in 2020 and the hero is the light, bright and spacious outdoor courtyard area. They have a small cubbyhouse, chooks, rabbits and some guinea pigs for the kids to check out too.