Stargazing Park at The Gables Box Hill opened in late 2022 and offers an out of this world amount of space-themed fun for kiddies!
The Gables in Box Hill has a number of playgrounds and this is the latest to open in the area. We haven't seen a space themed playground before and it's pretty cool. We think kids will really enjoy the novelty of it!
It offers lots to do, with play structures as well as more nature based elements – there's lots of sandstone steps and mounds to scale, as well as stumps and sleepers to traverse.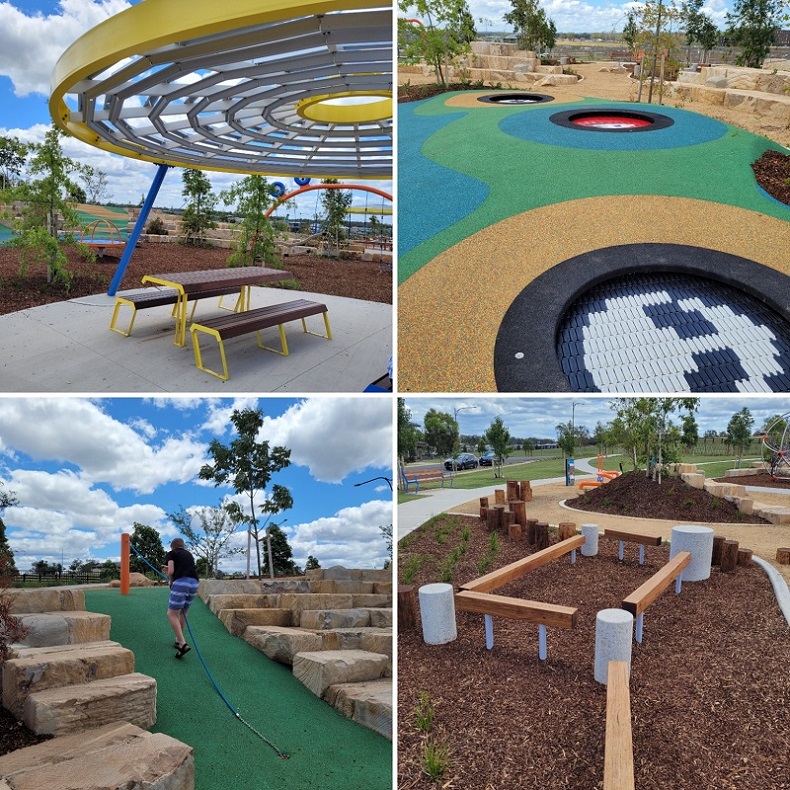 There are swings, a slide, a couple of spinners and a small car too.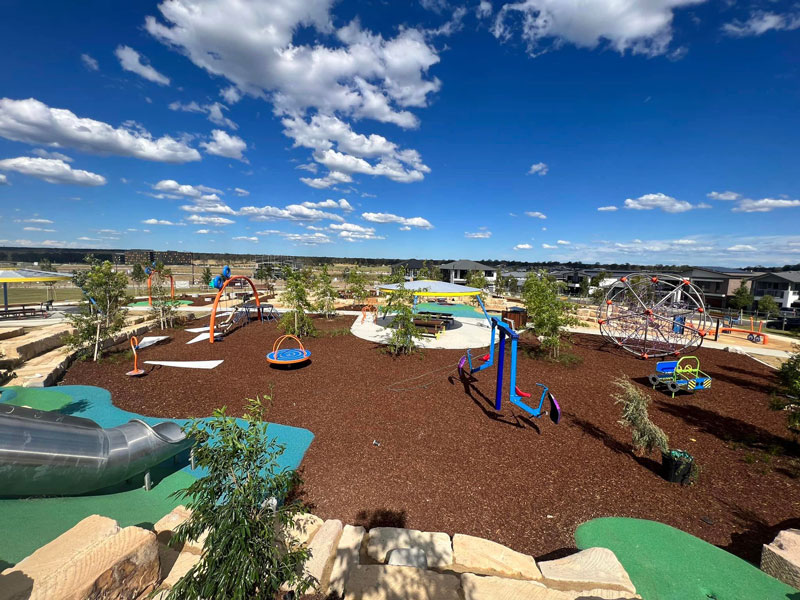 There's a cool alien climbing frame, flying fox and large round climbing structure.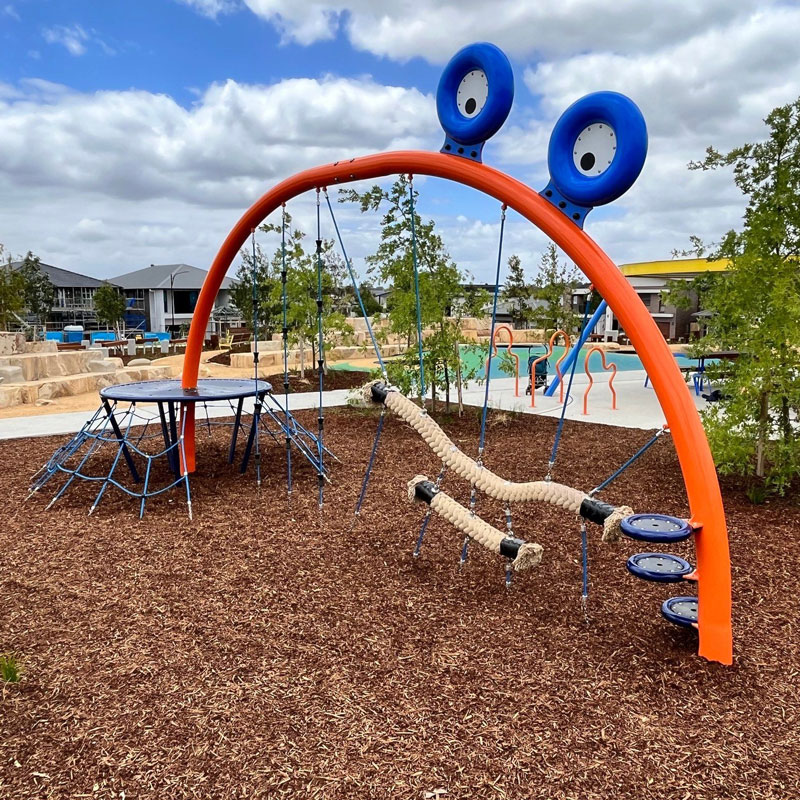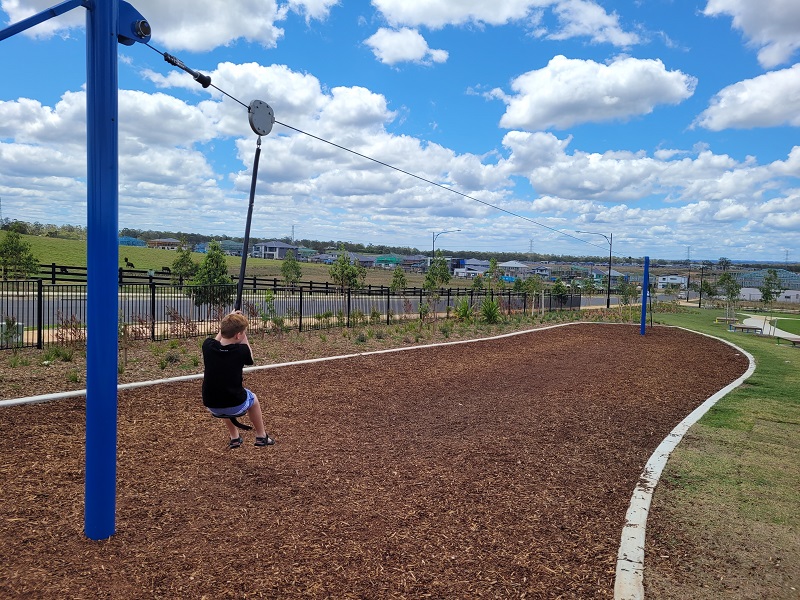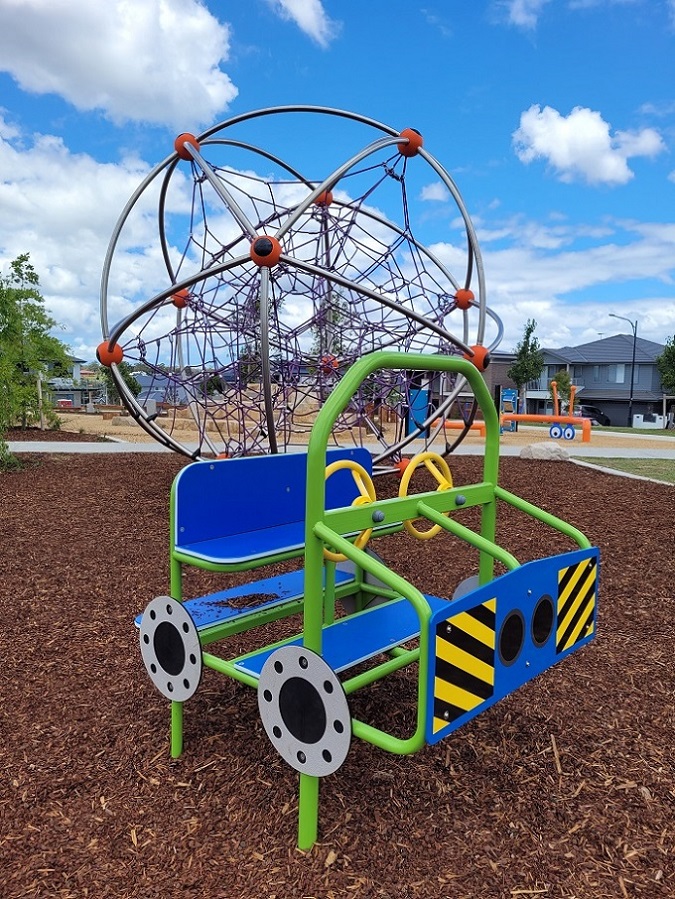 We really like the UFO shelters and the alien and rocket themed in-built trampolines!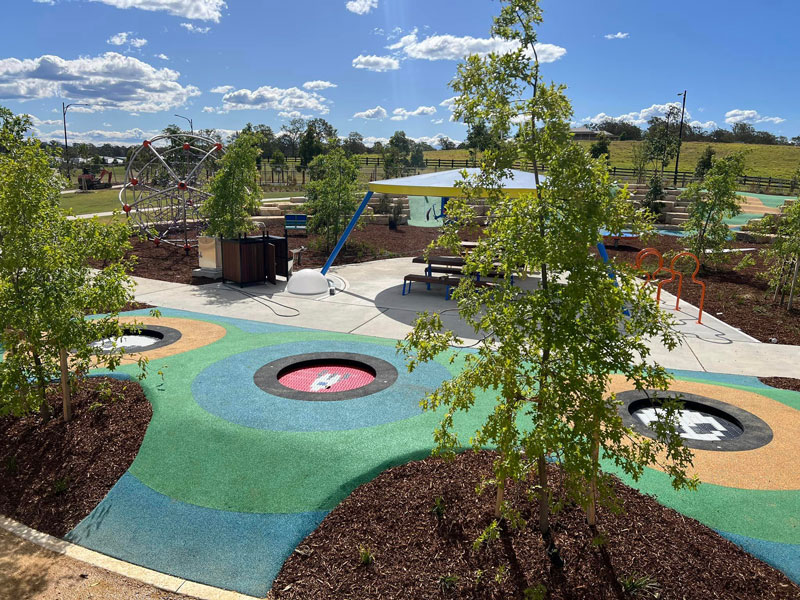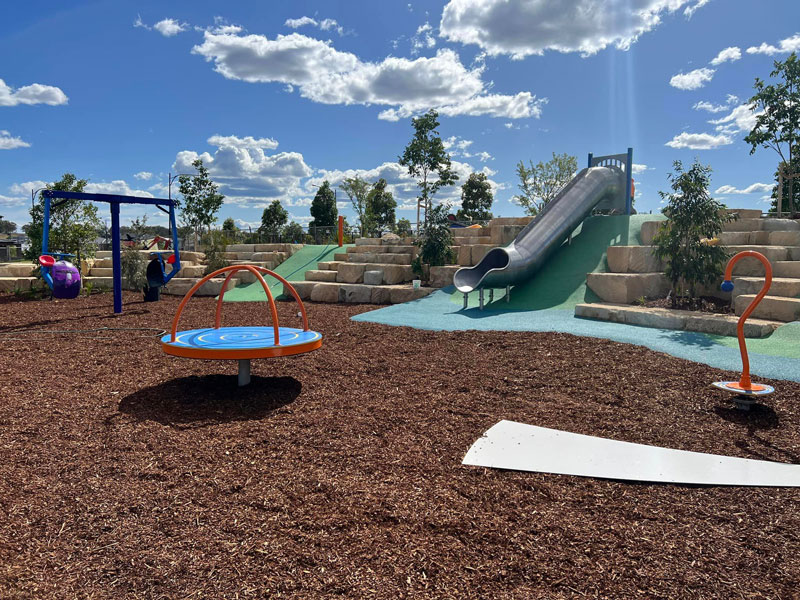 We spotted lots of little glowing secrets that must only come out after dark! Very cool for the locals in the area to check out.
While it isn't shaded, we visited on a 30 degree day at about 2pm and we whacked on some sunscreen and hats. We were surprised it wasn't hotter – in fact, there was a bit of a breeze and it was really pleasant. Maybe we got lucky. Just time your visit with this in mind.
There are bins and a bubbler / tap but no toilets, so make sure everyone goes before you visit!
---
Stargazing Park – corner Lunette St and Valletta Dr The Gables, Box Hill.