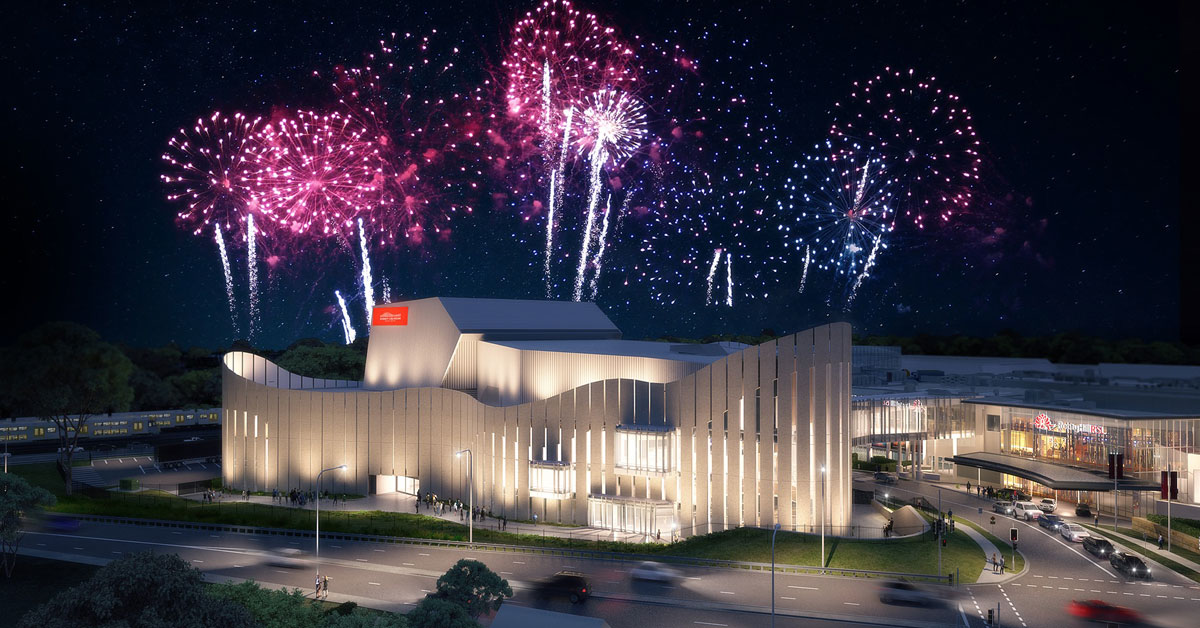 The biggest stars will soon be performing on Sydney's newest stage – right here in Western Sydney!
The Sydney Coliseum Theatre, West HQ is located in Rooty Hill and will open its doors on December 12 to a spectacular line up of stars headlined by Grammy Award winning Keith Urban!
Featuring striking architecture and exquisite interiors, the multi-mode Sydney Coliseum Theatre is the first of its kind in the rapidly growing region of Greater Western Sydney. Located within the exciting dining, health, accommodation and entertainment destination of West HQ, 5 minutes from the apex of the M7 and M4, Sydney Coliseum Theatre is well positioned to welcome an audience of over 2.2 million people when it opens its doors in December.
With a 2000 seat auditorium, 3 stunning foyers, 7 bars, multiple entertaining areas, VIP room, large rehearsal room and on site commercial kitchen, Sydney Coliseum Theatre can accommodate theatrical performances, corporate events, conferences and more.
Tickets for the Grand Opening Week of Sydney Coliseum Theatre, West HQ are now on sale! Here's a snapshot of what's on…
Christmas at the Coliseum. David Campbell and the Sydney Symphony Orchestra – Tuesday 12 December and Wednesday 13 December. Inspired by David's cherished memories and love for Christmas, this spectacular, fun-filled event will include a showcase of songs from David's album 'Baby It's Christmas', including the titular track, 'Rockin' Around the Christmas Tree' and 'When My Heart Finds Christmas'. Other festive favourites including 'Silent Night', 'Sleigh Bells' and 'Santa Claus is Coming to Town' will also appear. The concerts will feature new orchestral arrangements specially curated for the performance by Australia's premier orchestra.  And there's a special offer for Hills District Mums! Purchase any seat (including premiums and A reserves!) for only $75 per ticket. Get your special discounted tickets here.
Tina Arena in Concert – Saturday 14 And 15 December
Dame Edna: My Gorgeous Life – Wednesday 18 and Thursday 19 December
John Butler Live In Concert – Friday 20 December
And if you're looking for school holiday entertainment there are a couple of shows that are perfect and would make a great Christmas gift!
Wolfgang's Magical Musical Circus – 28 December to 4 January 2020
The Australian Ballet presents Storytime Ballet Just for Kids – The Nutcracker – 11 January and 12 January 2020
Find out more about this fabulous new venue here.
---
Sydney Coliseum Theatre West HQ is located at 55 Sherbrooke Street, Rooty Hill.