School holidays come around quickly and, particularly if you're a busy or working family, sometimes you need a hand with keeping everyone entertained and stimulated! And this one is the big one, with a minimum 6 weeks to occupy school aged kids! Check out our Summer School Holiday Guide to find out what's available these school holidays in and around the Hills. There's something for everyone so make sure you book in soon!
GET SPORTY AT THE CENTRE DURAL
Your kids are invited to experience sports in a FUN and engaging environment, learn new skills, make friends and take their game to the next level! The Centre in Dural is running half day (9am – 12noon) Netball and Soccer Clinics for kids aged 6-13 years. These workshops are guaranteed to keep them busy and entertained all morning in a safe and fun environment while building sporting skills that will last a lifetime.
Clinics are $55 per day, or $100 for both days of netball/$150 for all three days of soccer. Visit their website for more information. The Centre is an indoor venue which means the program goes ahead in all weather. The café on site is perfect for grabbing a coffee or a bite to eat before, during or after your child's activities and there's plenty of parking.
Netball: Thursday 19 and Friday 20 January | Futsal: Monday 23, Tuesday 24 and Wednesday 25 January (3 days)
Inflatable World Dural is also open these school holidays at The Centre! Open 9.30am – 4.30pm every day after 7 January, check the website for details.
The Centre, 1 Pellitt Lane Dural | For more information call 8989 0030 or email sports@thecentredural.org.au
---
BOP TILL YOU DROP THESE SCHOOL HOLIDAYS
Are you looking for a program with a difference? Bop till you Drop has been running School Holiday Workshops for the past 19 years. And they must be doing something right as they won 2019 People's Choice award for 'Best School Holiday Provider'! This Performing Arts Program will get your children off devices, break up their holidays and give you some 'me time'. During this creative program there will be 6 x 45-minute classes per day. The aim of the program is to build children's self-esteem and confidence. The children will be involved in physical activity through DANCE and Team Building Challenges. They will have the opportunity to use their imagination to create role plays in the DRAMA class and also participate in fun and educational classes in Singing, Cooking, Science and Craft to break up the action-packed day! All the teachers are professional performers with many years teaching experience. At the end of the second day the children will perform in a concert to show off all their amazing new talents. Suitable for 5–12-year-olds.
The Castle Hill Program will be held Monday 16 and Tuesday 17 January from 9am to 3.30pm (extended hours 8am to 5pm optional extra). Cost is $84 per day. Siblings are $30 OFF! To book, fill in this BOOKING FORM. Enter coupon code 'HILLSHOL20' for $20.00 OFF. Plus you can use your $100 Creative Kids Voucher!
Phone: 1300 13 03 13 | Email:info@boptillyoudrop.com.au | Website: www.boptillyoudrop.com.au/school-programs  
* $20.00 OFF – 'HILLSHOL20' offer applies to 2-day bookings only, not to be used with any other offer, except Creative Kids Voucher.
---
KEEP YOUR KIDS ACTIVE AT INSIDE THE LINES
Send your child to Inside The Lines Tennis Camp these Summer school holidays for healthy outdoor tennis fun and games! The camps run both pre and post Christmas and cost $35 per day or $160 for a full week.  There are also extended hours available! Racquets can be provided, no experience necessary. Limited spaces available so don't miss out!
They also accept Active Kids Vouchers!!  Check out their Facebook page for all the latest news, updates and events. And call them on 4578 8999 to book your spot!
---
GET TECHNICAL WITH SKILL SAMURAI
If your child is loves technology, devices and gaming, then they'll love the Skill Samurai school holiday program! Programs include:
Minecraft Coding Camp
Roblox Coding Camp
Junior Coding Camp – Make a video game
Robotics Coding Camp – Build and program a robot
YouTube Creator Camp
3D Printing Workshop – NEW
Platform Game Developer – NEW
Skill Samurai's school holiday camps are ideal for girls and boys aged 6 – 14.
Castle Hill or Rouse Hill | All throughout the Summer holidays | Price: $125 (Creative Kids Vouchers are also accepted).
Visit their website for more details – www.skillsamurai.com.au
---
ELEVATE YOUR GAME WITH VOYAGER TENNIS PENNANT HILLS
Whether you're playing for fun, preparing to compete or improving your UTR, elevate your game by signing up for one of Voyager Tennis' upcoming tennis camps today.
Join in a full fun day of junior tennis camp for all abilities with professional coaches, including skills development and match play over the Summer school holidays:
All levels and abilities welcome
Experienced, qualified coaches
Their UTR performance holiday camps are a great opportunity to gain matchplay coaching and improve your UTR alongside their academy coaches and players:
Groups split by UTR level
Experienced, qualified coaches
Camps are held Monday 19 December to Friday 27 January from 9am to 3pm daily. Single days or multiple day bookings are welcome (discounts apply for 5+ days).
Pennant Hills Park Tennis Centre, 25 Britannia Street Pennant Hills.
Bookings: www.voyagertennis.com/school-holidays | Phone: 02 8999 7026 | Email: pennanthills@voyagertennis.com
---
SCHOOL'S OUT AND FUN IS IN AT THE LITTLE GYM DURAL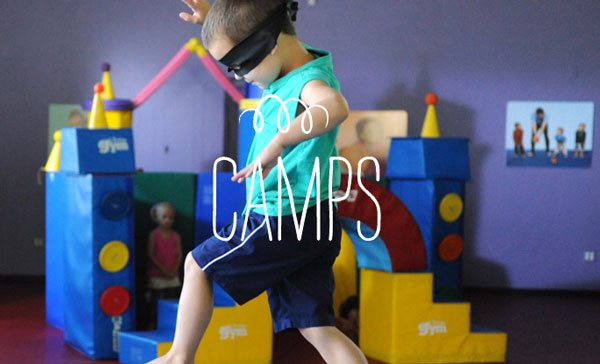 The Little Gym Dural runs 3 hours of fun, themed sessions during the school holidays that children (and parents) love! Camps suit children aged 3 to 8 years and include a mix of supervised free play, structured group activities, arts and crafts and even time to re-energise with snack time. Skill Thrill sessions are for children aged 6 to 12 years. These sessions involve development of gymnastic skills, mixed in with free play and games. All skill levels are welcome.  Spaces are limited and their sessions do book out! Bookings are essential.
Full details on the schedule for Dural can be found here. Call the team to book your spot as spaces are limited.
Contact: Dural 8443 0160  |  Website: dural.thelittlegym.com.au  |  Facebook: The Little Gym Dural
---
KICK, TURN, JUMP & LEAP INTO 2023 WITH THE STAGE DOOR PERFORMING ARTS
Does your child love to dance? Then they'll love The Stage Door Performing Arts School Holiday Workshop! The 2-day program is suitable for all ages and abilities and gives students the opportunity to try a range of different styles including Jazz, Hip Hop, Acrobatics, Musical Theatre and Contemporary. The Stage Door Performing Arts operates out of professional dance studios located in Norwest Business Park and Rouse Hill Town Centre with a 28 year reputation for its all-inclusive, values-based culture.
The Holiday Workshop will be held at 2 locations; Norwest and Rouse Hill Town Centre Studios on Thursday 19 and Friday 20 January 2023 from 9am to 4pm.
Book online: tsdperformingarts.com.au, call them on 1800 4 DANCE or email info@tsdperformingarts.com.au to book your spot as space is limited and will sell out!
TSD is an approved Active Kids, Creative Kids and NDIS Provider.
---
EMPOWER KIDS WITH DISABILITIES AT MCCALL GARDENS
If you're a 7-17 year old with a disability and are interested in enjoying some recreational activities these school holidays, contact McCall Gardens for more information on their school holiday program.
McCall Gardens School Holiday Program has 2 groups, Junior Explorers 7 years to 11 years and Urban Explorers 12 years to 17 years.  The program is focused on making new friends, developing new skills and having fun.
The Program runs from 9am to 3pm from Monday to Friday during the month of January. It is NDIS funded and runs out of their Community Hub in Box Hill.
If you'd like more information or are keen to join, you can contact their friendly team by calling (02) 9679 1031 or sending them an email admin@mccallgardens.org.au.
---
BEND, FLIP AND TUMBLE AT SYDNEY HILLS GYMNASTICS
The Sydney Hills Gymnastics Holiday Program is designed for kids aged 4 to 13 to keep them fit, happy and healthy and of course to have fun! Gymnastics sessions include trampolines, trapezes, bars and rolls, flexibility, coordination, strength, cartwheels and more. There are half days, full days and long days to fit in with parents' busy schedules. And there are sessions both pre and post Christmas at their Castle Hill and Bella Vista locations. Find out more and book for the upcoming school holidays here.
---
HAVE FUN AT INSPIRE'S VACATION CARE PROGRAM
Inspire's vacation care program is jam-packed with fun, engaging excursions, incursions and activities that primary school children of all ages will love! Inspire has some fantastic things planned, from outings to Waves Aquatic Centre and Reading Cinema to some awesome incursions such as an interactive science show by JollBops Science and a dynamic workshop by Dauntless Movement Crew who will be teaching some parkour, breakdancing, and gymnastics skills. The full details of their program can be found on their website. Spaces are limited – so make your booking now!
---
THINK LIKE AN ENGINEER WITH YOUNG ENGINEERS
At Young Engineers, children learn to 'think like engineers' by building motorised machines using LEGO®, motors and batteries. Children that enjoy challenges will use LEGO® Wedo 2.0 app to code and program and use motion and tilt sensors for an end-to end robotics experience.
The theme for the fun engineering and robotics workshops these summer school holidays is biomechanics. Workshops are held from 9am to 3pm daily and are suitable for Kindy to Year 6 students. Workshops are held at local schools from 11 January to 23 January 2023 and anyone from any school can attend. Register either for 1 or 2 days. Three different model builds are completed each day.
The dates and locations for January are as follows:
11 & 12 Jan – Samuel Gilbert Public School
13 & 16 Jan – Thornleigh West Public School
17 & 18 Jan – Baulkham Hills North Public School
19 & 20 Jan – James Ruse Agricultural High School
Special Early Bird Offer: Register before 1 January 2023 – cost 1 Day $110 and 2 days $200.
For further information and to enrol, visit the Young Engineers registration page after 5 December 2022 –  hills.young-engineers.com.au/registration
If you would like to learn more about the YE holiday program email infohills@young-engineers.com.au or call 0426 848 066.
---
GET ACTIVE AT SYDNEY OLYMPIC PARK 
Cool down at Sydney Olympic Park Aquatic Centre with synchronised swimming, diving, water polo, a swimming intensive program or an all day recreational swimming program. Or enjoy a day out with the whole family – there's Splasher Playground, water slides and more!
If sports is your child's interest book into basketball, soccer and table tennis at the Quaycentre Sydney Olympic Park or experience the all day multi sports camp to try a number of different sports in the one day. Learn from some of Sydney's best coaches and train like an Olympic champion.
There's also some fun in the sun to be had at Sydney Olympic Park Archery Centre with archery sessions for beginners (no experience necessary) – you'll learn all the safety essentials you need to hit the bullseye. Or get together a team to defeat your opponents in laser tag, through a series of outdoor set-ups and challenges!
Book now or find out more at the Sydney Olympic Park website www.sydneyolympicpark.com.au/schoolholidays