School holidays come around quickly and, particularly if you're a busy or working family, sometimes you need a hand keeping everyone entertained and stimulated! Check out our Spring School Holiday Guide to find out what's available these school holidays in and around the Hills. There's something for everyone so make sure you book in soon!
BE A SUPERSTAR THESE SCHOOL HOLIDAYS WITH SISTER2SISTER SCHOOL OF SINGING

The Sister2Sister School of Singing 'SUPERSTARS' holiday workshop is back again these September school holidays and are now offering optional extended care until 5pm! The emphasis of their program is FUN, with 3 JAM-PACKED days of SINGING, DANCING, MUSICAL THEATRE and DRAMA with the team of inspiring, experienced teachers. The musical content for this workshop will be SUPER HEROES! Workshops are open to kids aged 5-9 years and 10-12 years and provide a safe environment for kids to enjoy their school holidays.
25, 26 & 27 September | Registration from 8:30am. Workshop 9am-3pm. Optional extended care available 3pm-5pm | Sister2Sister School of Singing – 11/22 Hudson Ave, Castle Hill (located next to HomeCo.)
Price: Only $240 for 3 DAYS! $40 per day for extended care 3pm-5pm.
Registrations can be made via  sister2sister.com.au/superheroes-theme. Limited spaces available, secure your spot now! Email info@sister2sister.com.au if you have any questions.
---
GET TECHNICAL WITH SKILL SAMURAI
Your child's adventure into the world of technology begins at Skill Samurai! Dive into the thrilling and educational universe of coding and STEM with their immersive school holiday camps. Here's a sneak peek at what's waiting for your tech-savvy child:
NEW Artificial Intelligence: Embrace the future with a hands-on introduction to AI.
Minecraft Coding: Build and explore virtual worlds where creativity meets code.
Roblox Coding: Design and code your games for an ultimate immersive experience.
Junior Coding – Minecraft & Pokémon: A playful start for our young coders!
Robotics & Coding: Engineer a real robot and bring it to life with code.
YouTube Creator Camp: Shape your child's dreams into a video-creating superstar.
3D Printing Workshop: Print your imagination into reality.
Platform Game Developer with Unity: Unlock the secrets of game development.
3D Animation with Blender: Craft and animate 3D characters like a pro.
Skill Samurai's school holiday camps welcome children aged 6 – 14, offering an exciting blend of learning, creativity, and fun. They take pride in their 1:10 Educator to Student ratios or better, ensuring personalised attention. Choose between full-day or half-day activities to suit your child's interests. Plus, they offer Self-Management NDIS Invoices!
Castle Hill: 3 Packard Ave | Rouse Hill: Level 2, Rouse Hill Town Centre (Opposite TimeZone) | Burwood: 3 Burwood Rd.
Price: From just $79.95! (Creative Kids Vouchers are also accepted). For more details go to skillsamurai.com.au | Phone: 1300 726 872.
---
BOP TILL YOU DROP THESE SCHOOL HOLIDAYS

Your child will be thrilled being immersed in the much loved Bop till you Drop 2 Day Performing Arts Holiday Program. With over 20 years' experience, they know how to keep children engaged and excited, nurturing their confidence, creativity and curiosity. Kids go from dance to drama and participate in STEM, craft and creative cooking sessions, all culminating in performing proudly for the family at the end of Day 2.
With the sparkly Bop inclusions of bonus extended care to make your life easier and a "Mermaids + Monsters" T-shirt for your child!
Date & time: Tues 26 Sept: 8am – 5pm and Wed 27 Sept: 8am – 3.30pm  | Venue: Wrights Road Community Centre Kellyville.
To register fill in this BOOKING FORM. Accepting $50 Creative Kids Vouchers.
Phone: 1300 13 03 13 | Email: office@boptillyoudrop.com.au | Website: Bop till you Drop – School Holiday Programs
---
BEND, FLIP AND TUMBLE AT SYDNEY HILLS GYMNASTICS
The Sydney Hills Gymnastics Holiday Program is designed for kids aged 4 to 13 to keep them fit, happy and healthy and of course to have fun! Gymnastics sessions include trampolines, trapezes, bars and rolls, flexibility, coordination, strength, cartwheels and more. There are half days, full days and long days to fit in with parents' busy schedules. And there are sessions at their Castle Hill and Bella Vista locations.
Find out more and book for the upcoming school holidays here.
---
GET YOUR GROOVE ON WITH THE STAGE DOOR HOLIDAY WORKSHOP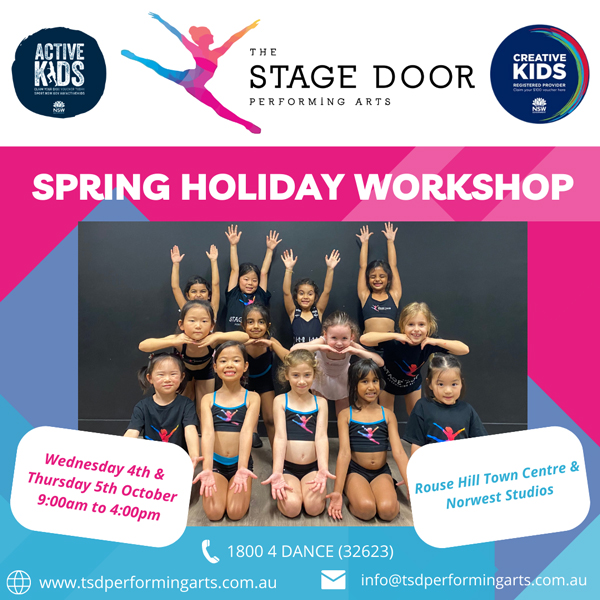 Join up to The Stage Door Performing Arts Spring School Holiday Workshop and experience two extraordinary days of dance, laughter, and pure joy.  On Wednesday 4th October and/or Thursday 5th October from 9am to 4pm, your child will have the chance to explore a variety of dance styles, including Jazz, Hip Hop, Acrobatics, Musical Theatre and Contemporary. No matter their age or skill level, this all-inclusive program is designed to ignite their passion for dance and unleash their full potential. With professional dance studios located in Norwest Business Park and Rouse Hill Town Centre, The Stage Door Performing Arts offer a safe and supportive environment where creativity thrives.
Spaces are limited, so secure your child's spot now by visiting tsdperformingarts.com.au, calling 1800 4 DANCE, or emailing info@tsdperformingarts.com.au. Get ready to witness their confidence soar as they twirl, leap, and dance their way to happiness!  Cost $65 per day (lunch orders available – delivered from onsite cafe). All ages – Girls and Boys.
Term 4 Registrations are now open, classes commence Term 4 Monday 9th October. Approved Active Kids, Creative Kids, and NDIS Provider.
---
GET SPORTY AT THE CENTRE DURAL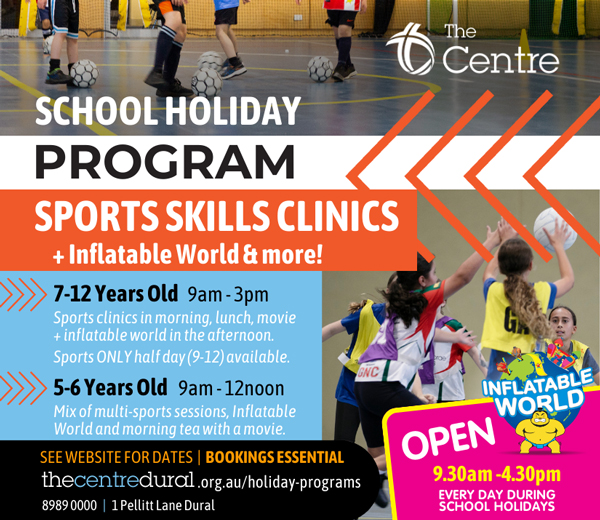 This Spring, The Centre is offering full or half day programs for kids aged 7-12 involving interactive and dynamic Netball or Soccer clinics in the mornings, followed by lunch with a movie and supervised time at Inflatable World in the afternoon.
A half day program for kids aged 5-6 is also available offering a mix of engaging multi-sport sessions, movies and Inflatable World time.
The sports clinics are run by a team of friendly and supportive coaches. Kids aged 7-12 choose between Netball or Soccer, with sessions based off the popular Future Starz program. This program introduces and refines skills, builds fitness and is lots of fun! The 5-6 ages multi-sports sessions are built on the Action Kidz program, incorporating skills from futsal, netball, racquet sports and basketball along with obstacle courses, fitness and gross motor skills.
DATES: Netball & soccer clinics for 7-12 yr olds are running 4 days – Tues 3 – Fri 6 Oct. Multi sports clinics for 5-6 yr olds are running 3 days – Tues 3 – Thurs 5 Oct.
Pack your own lunch or pre-order menu is available from our Cafe. Places are limited, so get your registration in and save your spot! Find out more here.
Inflatable World Dural is also open throughout the school holidays at The Centre! 9.30am – 4.30pm – check the website for details.
The Centre, 1 Pellitt Lane Dural | For more information call 8989 0000 or email sports@thecentredural.org.au
---
SCHOOL'S OUT AND FUN IS IN AT THE LITTLE GYM DURAL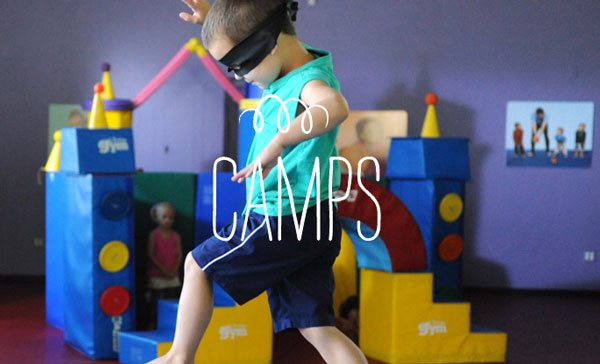 The Little Gym Dural runs 3 hours of fun, themed sessions during the school holidays that children (and parents) love! Camps suit children aged 3 to 8 years and include a mix of supervised free play, structured group activities, arts and crafts and even time to re-energise with snack time. Skill Thrill sessions are for children aged 6 to 12 years. These sessions involve development of gymnastic skills, mixed in with free play and games. All skill levels are welcome.  Spaces are limited and their sessions do book out! Bookings are essential.
Full details on the schedule for Dural can be found here. Call the team to book your spot as spaces are limited.
Contact: Dural 8443 0160  |  Website: dural.thelittlegym.com.au  |  Facebook: The Little Gym Dural
---
THINK LIKE AN ENGINEER WITH YOUNG ENGINEERS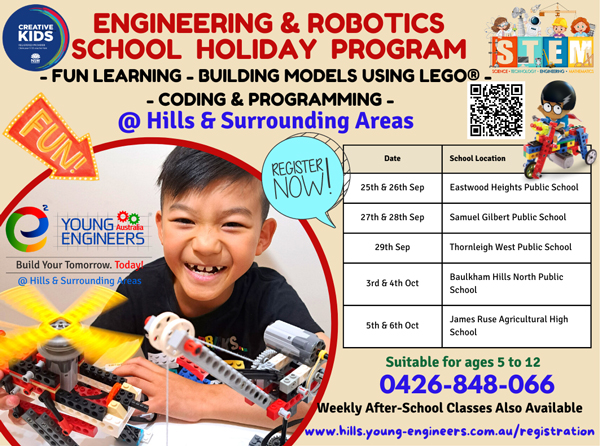 At Young Engineers, Children learn to 'think like engineers' by building motorised machines using LEGO®, motors and batteries. Children that enjoy challenges will use LEGO® Wedo 2.0 app to code & program, and use motion and tilt sensors, giving kids an end-to end robotics experience.  
Young Engineers @ the Hills & Surrounding Areas will be running its Engineering & Robotics Camp during Spring School Holidays with three different model builds each day. Suitable for students aged 5 to 12 from any school. Workshops are from 9am – 3pm daily and you can register either for 1 or 2 days (both days are not the same at each school – the program will be different each day.)
For dates and locations please see the image above. For further information and to enrol, please visit the registration page at hills.young-engineers.com.au/registration.
If you would like to learn more about the Young Engineers holiday program email infohills@young-engineers.com.au or call 0426 848 066.
---
BOOK A CRU CAMP THESE SCHOOL HOLIDAYS


Give your child the ultimate holiday experience on a CRU Camp this spring! Your child will grow in confidence, make new friends, participate in loads of exciting activities in a safe, fun and caring environment, and have the opportunity to explore the Christian faith.
Choose from day camps, activity camps and study camps. Locations include Beecroft, Galston, Lake Macquarie, Orchard Hills, Marsfield & West Gosford. Ages: Kindy – year 12.
SET SAIL ON AN UNFORGETTABLE JOURNEY OF FUN WITH APAC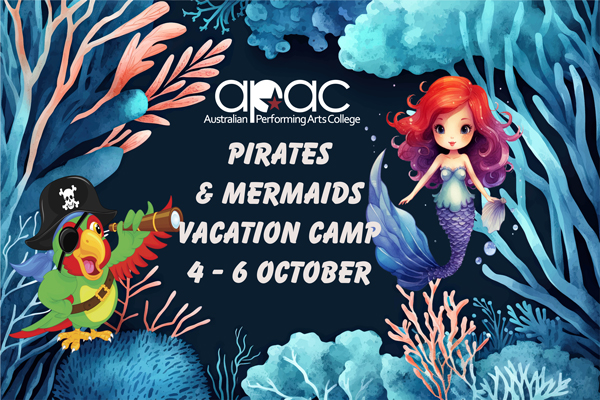 Ahoy, young adventurers and mystical mermaids! Get ready to set sail on a captivating journey of imagination and excitement these holidays!
Sing, act and dance your heart out!
Treasure hunts beyond your wildest dreams!
Mermaid magic and hair braiding galore!
Face painting.
Wed 4, Thurs 5 and Fri 6 Oct.  Choose 1,2 or 3 days at the APAC studios in Castle Hill.  Ages 5 to 12 years. Vacation Care runs from 9am – 3.30pm. Extended care 8am – 5pm available.
Single day from $85 – 3 Days from $240. NO PERFORMING ARTS EXPERIENCE NECESSARY. Creative Kids Vouchers can be used: please enter the code CK in the shopping cart (position not guaranteed until voucher applied).
Book here now. Email admin@apac.net.au or call 0413 953 486 for more information.
Location: The Australian Performing Arts College, 5/40 Carrington Road Castle Hill.
---
SCHOOL HOLIDAY CLUB AT BASE 181 STUDIOS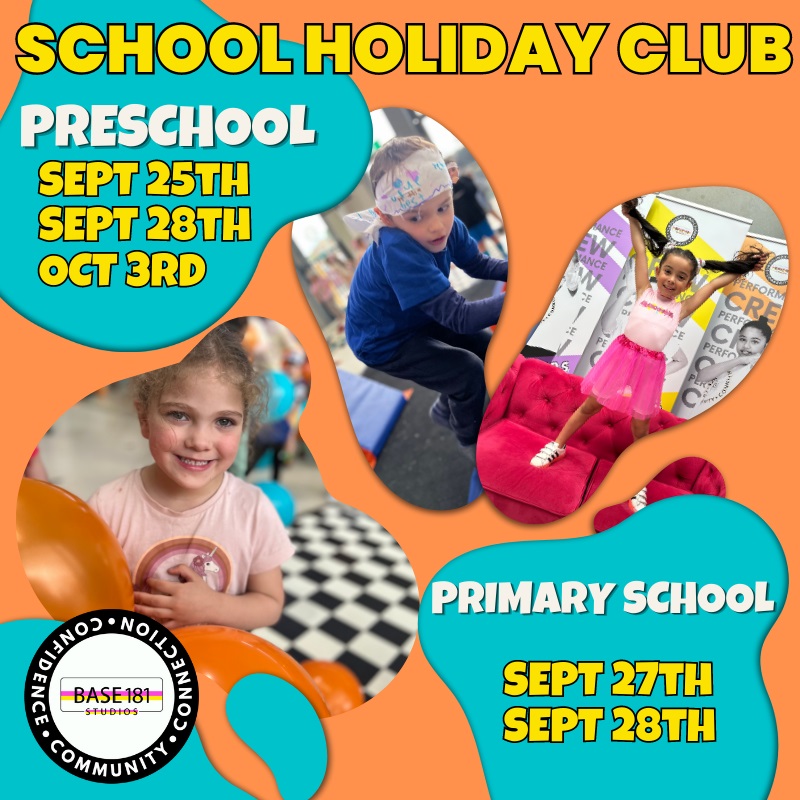 Get ready for an extraordinary school holiday experience! Base 181 Studios hosts the Little School Holiday Block Party and the Vibe Out School Holiday Camp!
For preschool aged children
Bluey Block Party – Mark your calendars for an unforgettable September and October! On Mon 25 Sept and Mon 3 Oct, dive into the excitement of the Bluey Block Party. Watch your little ones delight in paw-some moments with Bluey, Bingo, and their adorable pals.
Barbie Block Party – On Thurs 28 Sept, a day of glamour and adventure awaits at the Barbie Block Party! Let your child's imagination run wild as they dress up, shine bright and immerse themselves in a world of fashion and fabulousness.
Primary school holiday club – Kindy to Year 6:
Calling all primary school thrill-seekers and creative geniuses! Join Base 181 on Wed 27 Sept and Thurs 28 Sept for the ultimate Vibe Out School Holiday Camp. Get ready for an action-packed lineup:
Embark on legendary NINJA WARRIOR CHALLENGES, conquering obstacles to become a true ninja master.
Engage in TEAM SPORTS & GAMES, where heart-pounding action teaches teamwork and sportsmanship.
Unleash your inner dancer with DANCE & BEATZ, grooving to the rhythm under the guidance of our skilled instructors.
Ignite creativity with our CREATE & MAKE activities, from arts and crafts to DIY projects that showcase imagination.
Whether they're daring daredevils, dance floor stars or imaginative minds, there's a world of excitement for everyone. Secure your spot now!
Preschool Club: https://www.trybooking.com/CKLXU
Primary School Holiday Club: https://www.trybooking.com/CKLXI
---
LITTLE INVENTORS

Little Inventors School Holiday Program is designed exclusively for kids aged 5 – 13 will be running at Winston Hills.  These programs are carefully crafted by academics from world class universities to ignite a love for innovation and creativity, all while nurturing essential life skills!
From Tues 3 October to Thurs 5 October, Little Inventors will host activities including fun challenges for robotics, coding, electronics and mechanics, with the goal of providing an environment where young minds can explore various fields and discover their passions in STEM.
You can register via littleinventors.com.au – use the code HILLS during registration to receive $20 off. With the discount the cost is only $100 a day! Get the most out of this Early Bird Offer.
If you would like to learn more about the holiday program or after school activities please email littleinventorsau@gmail.com or call 1300 453 304.