The brand new Waves Fitness and Aquatic Centre is now open! The $55million project has resulted in a spectacular venue that will be enjoyed by thousands of local Hills residents for many years to come. Here's what you can expect when you visit.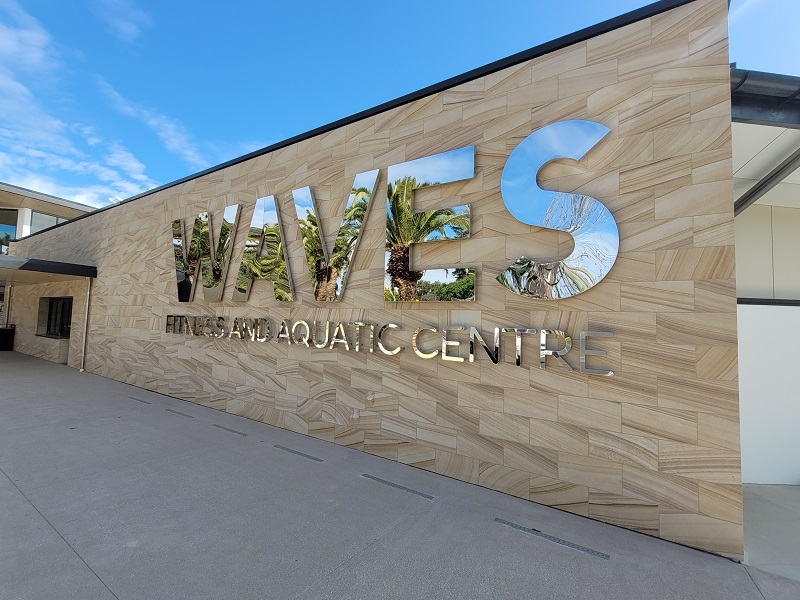 The swimming complex includes an outdoor FINA Standard Olympic sized 50m pool with 10 lanes, 25m outdoor training pool for swim school, lap swimming and squad training, indoor 25m and family leisure pool, 20m warm water program pool, sauna, spa pool and steam room.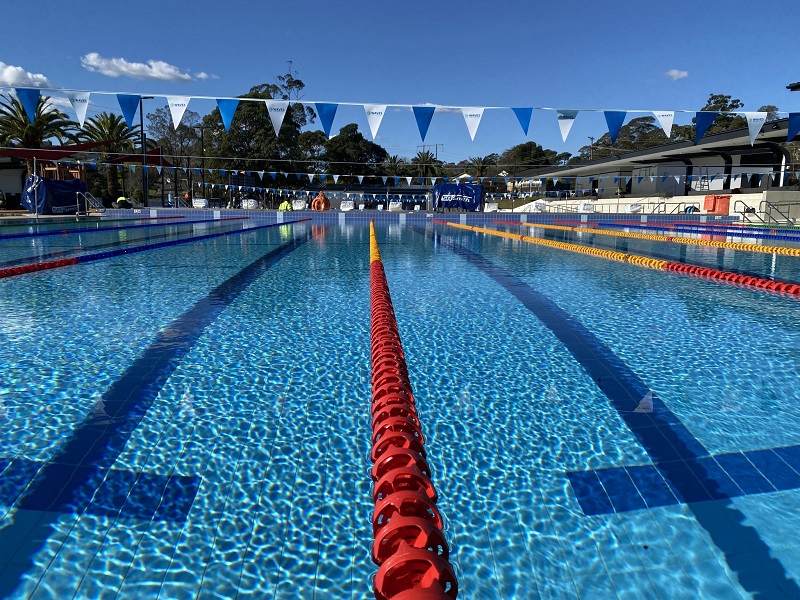 All pools have excellent access, with ramps as well as hydraulic pool hoists in the 25m indoor and outdoor pools.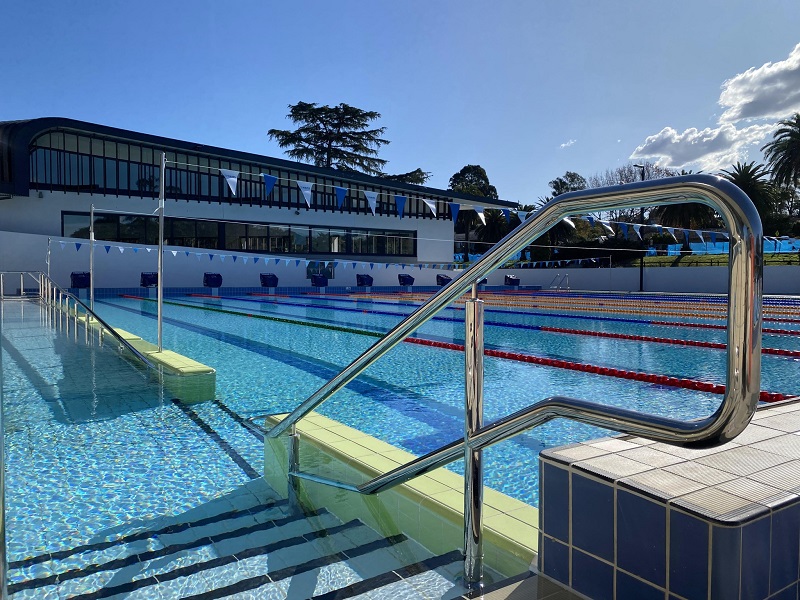 We like the covered cabanas at the side of the outdoor pool as well as the fort for playing when you're needing a rest from the water.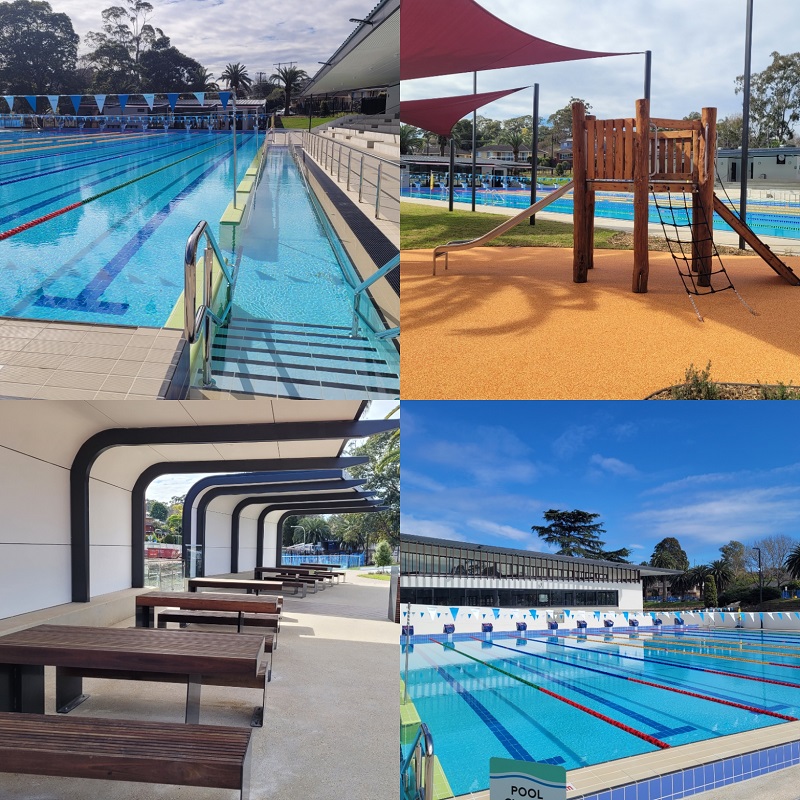 The 1000sqm fitness centre is seriously impressive. It's equipped with market-leading Technogym equipment including treadmills, elliptical trainers, recumbent bikes, upright bikes, steppers and striders, a multi-training structure, training zones with pin and plate loaded strength equipment and a weights area.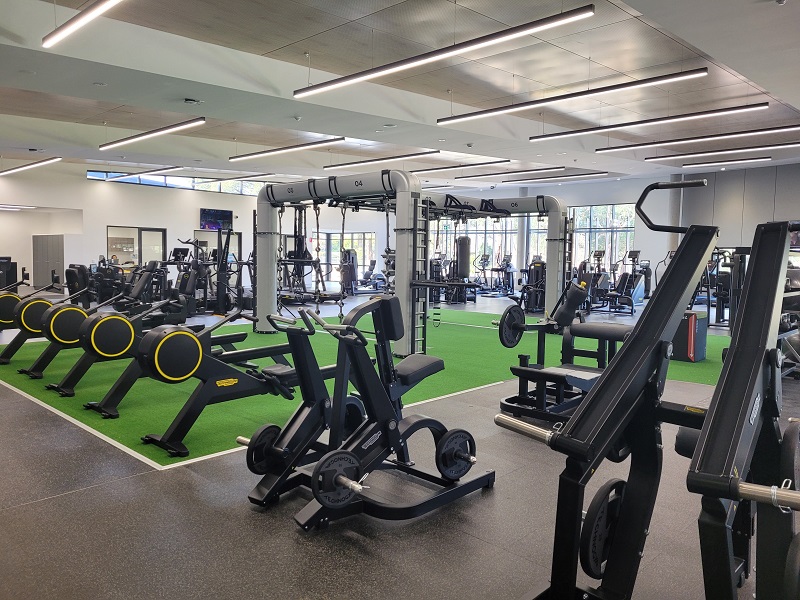 An on-site café will be a welcome option for mums and families! There's also a retail shop selling quality merchandise. And there's even a party room right off the water play area! We're looking forward to seeing this in full swing as it's a great room and will apparently be quite reasonably priced – more details to come.
Of course, the show stopper for us is the outdoor water play area – something the Hills has been in desperate need of for a long time. It's so exciting to see it in action and we know so many families will spend years enjoying the space! Yay!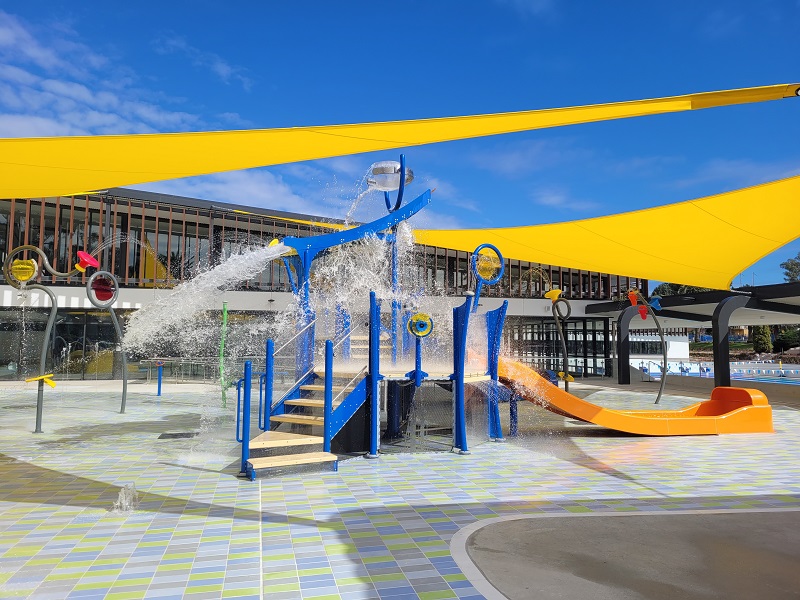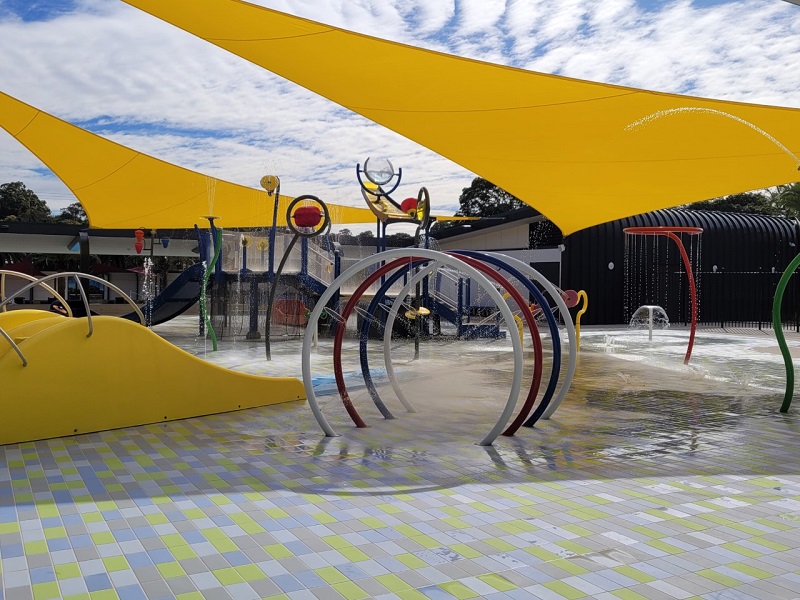 There's parking for 48 cars and 51 bays on Mileham Ave.
In terms of pricing, there are some good options for mums and families. Adult entry is $8, child/student is $6.  If you're not swimming but just watching your kids, spectators are $3. Children under 4 are free. And family entry (which is for 5 and can be different combinations, e.g. 3 kids and 2 adults, 1 adult and 4 kids) is $24.
Opening hours are:
Mon – Thurs 6am – 9pm
Fri – 6am – 8pm
Weekends – 7am – 7pm
Public holidays – 8am – 6pm.
It's worth noting that initally the opening hours of the venue and the times the water play is on may vary. This is due to the current difficulties in recruiting staff, particularly lifeguards and obviously Waves wants to ensure a safe venue for all. So be sure to check the website, its Facebook page or give them a call before you visit.
---
Waves Fitness and Aquatic Centre
44 Mileham Ave, Baulkham Hills. Ph: 8848 6789