Tree Frog Playground is a great playground in the back streets of North Kellyville. It sits in Oxlade Reserve and is the perfect option for a peaceful play at a local park.
The playground opened in late 2017 and sits on the corner of two back streets, meaning parking is not a problem and it's nice and quiet. This is a great play area for toddlers and kids not at school yet – there's good equipment that's not too big or high and gives them the opportunity to 'learn the ropes'.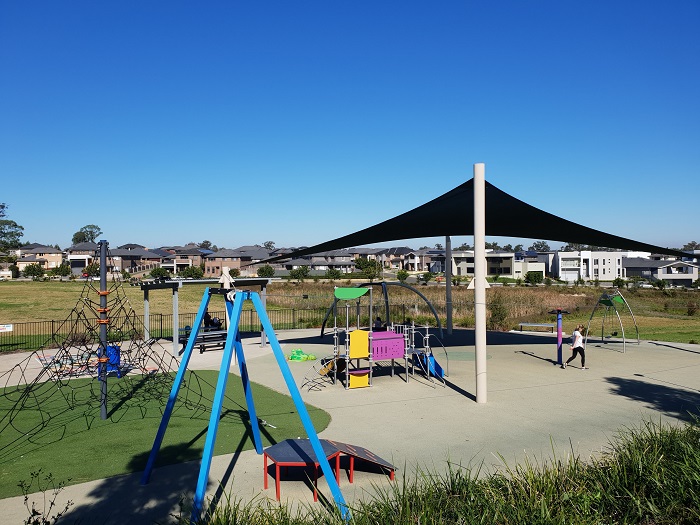 There's a junior play structure, standard swings and a bird's nest swing, a rope climbing unit and a flying fox and each of these is a good size for smaller kids to test out and get the hang of things. There's a shade sail over some of the equipment and there's also a large picnic table and benches that are covered and make a nice spot to have morning tea or lunch.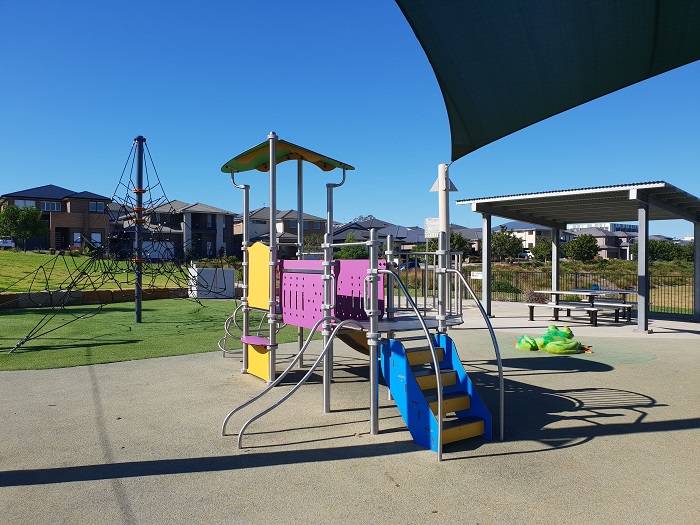 We like the couple of frog structures too and the cool snakes and ladders board provides something a little different.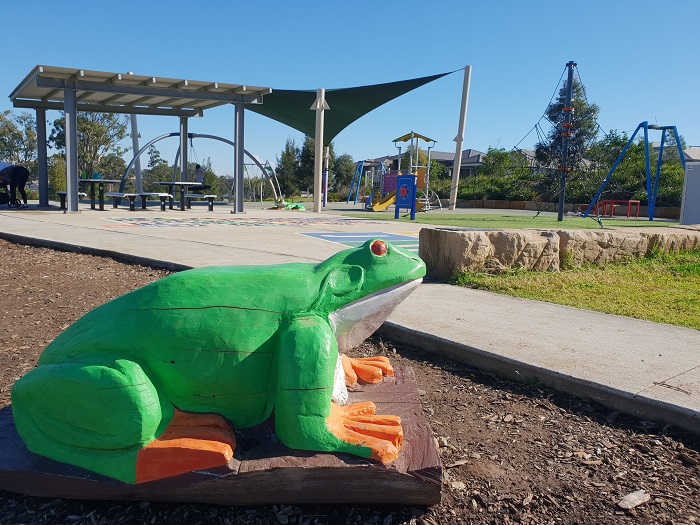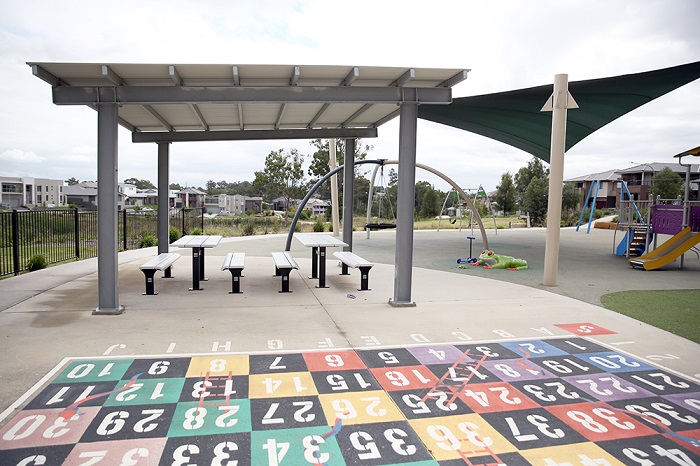 The playground sits in a larger reserve so you could have a run around or kick a ball. There's a small pond though so you must keep an eye on little ones at all times. There's some fencing around the playground but it's not completely enclosed.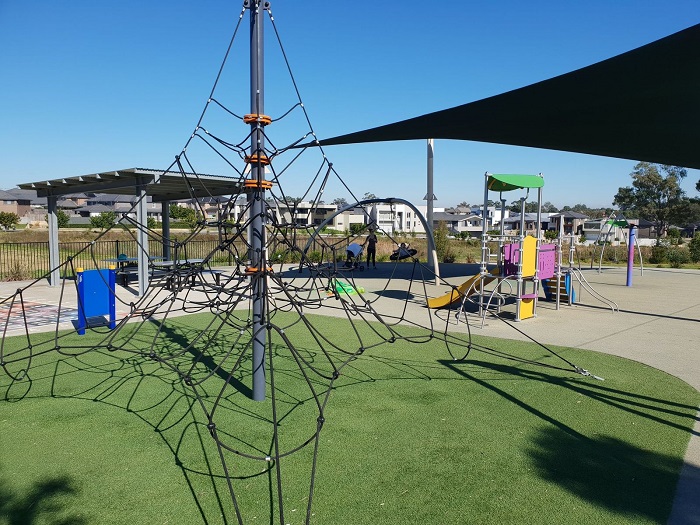 ---
Tree Frog Playground, Oxlade Reserve
Corner Oxlade St & Bresnihan Avenue, North Kellyville.