Our search for unusual décor in the Hills District sometimes leads us to places off the beaten track. It might be a tucked away homeware store, an undiscovered coffee shop or wine bar that beckons to be explored and 'researched' – always on behalf of readers of course!
We're no strangers to the country charm of the rural town of Glenorie, on the outskirts of the Hills. Our enjoyment for life does not begin and end with décor, wine and design (does it rhyme?) – we also relish good food and the humble pie knows our insides rather well. For this trip, our visit to Glenorie Bakery has a purpose other than the desire for flaky pastry and good coffee.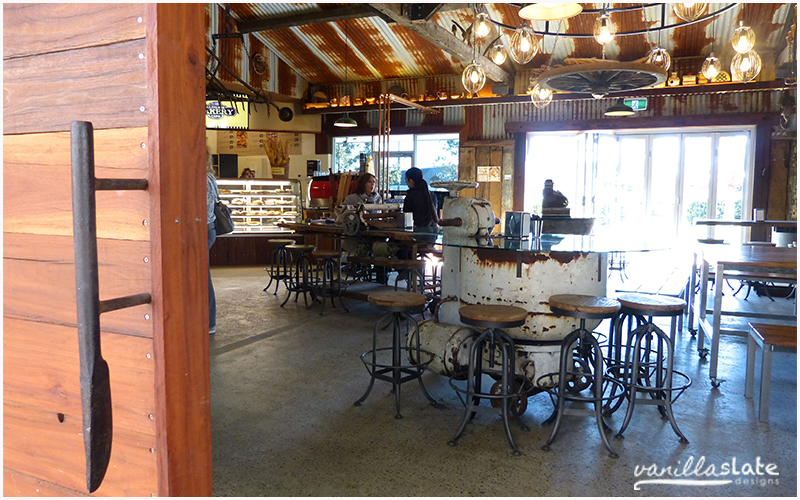 A recent makeover has the little town buzzing and is slowly but surely turning Glenorie Bakery into a destination Café/Bakery. I've not met a person who wouldn't be willing to travel on horseback for a day to get a taste of the best pie in Sydney! Luckily, after only a 10-minute drive from Dural, we get hold of the very energetic, tall, dark and handsome owner, Rob, to have a chat about his vision for this establishment.
He tells us a bit about the history:
Glenorie Bakery was founded by my father, Tazzy in 1994. It was great timing, because a bakery was well needed in my hometown of Glenorie. Bread is in my blood and when I took over the business in 2005, I decided to explore ways to make the experience of visiting the bakery, even better.
After hanging around New York's finest coffee shops during a holiday, "drinking crap coffee" and absorbing the finer details of the New York coffee shop environment, Rob returned with a focused vision and a suitcase full of ideas.
The Americans don't do anything by half, so with this in mind Rob decided to buy a whole museum in Geelong, Victoria, full of old bakery equipment! This process took quite a bit of persuasion, so it was four years in the making.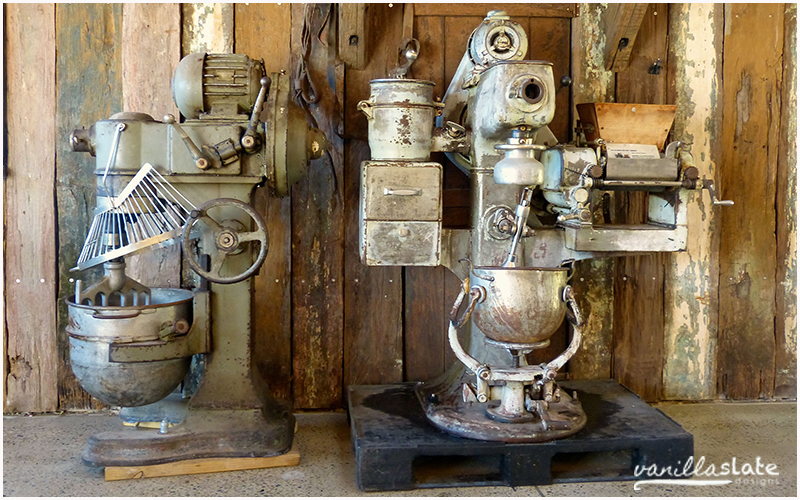 He then followed through by sourcing rusted corrugated iron for the new ceiling from a local chicken farm and ironbark telephone poles that used to be along Old Northern Road, for his pie display unit.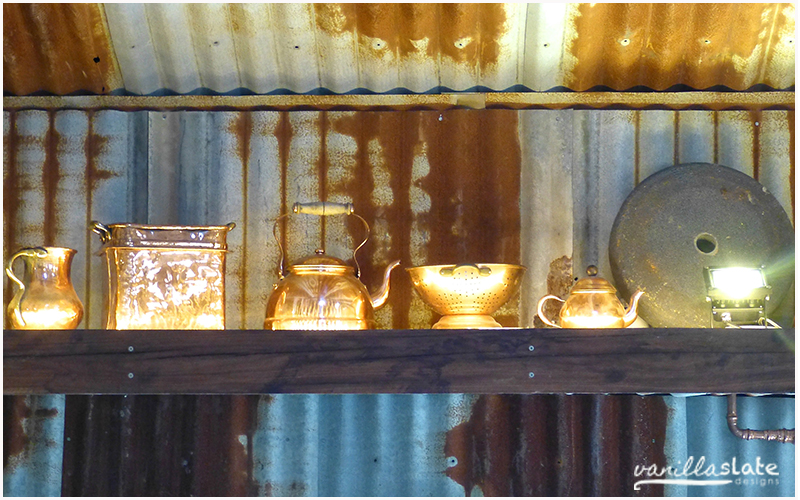 A magnificent pendant light, like no other that we've ever come across, hangs as a focal point from the centre of the ceiling. This masterpiece is made from steel, large whisks and an old wagon wheel. Gigantic bread dough mixing bowls, with custom made glass tops serve as tables and a few extra rustic, timber tables complete the seating arrangement.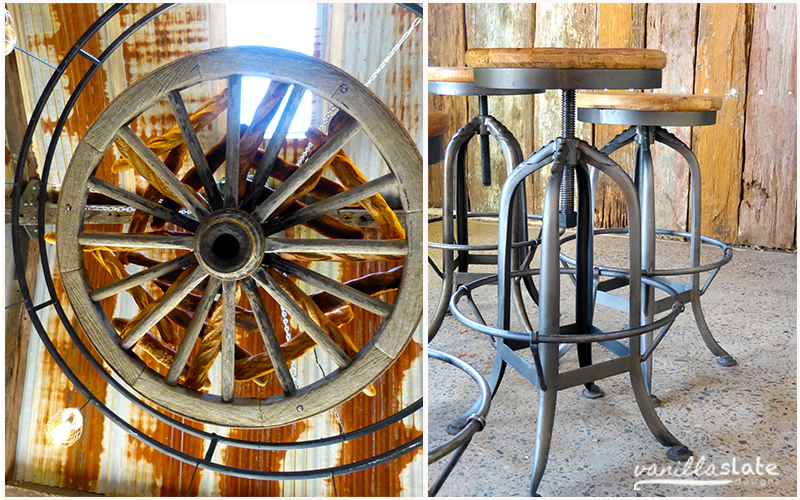 Several large antique pieces from the museum are dotted around the area and create a wonderfully welcoming vibe in the space. The locals have also generously donated a few vintage and antique wares. Rob gives credit to all his antiques and detailed information cards are proudly exhibiting these items. Like a museum!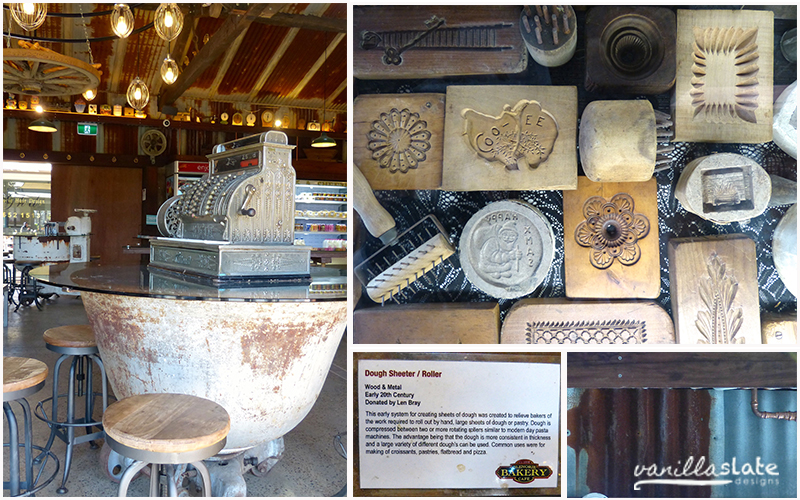 So what lies in the near future for Glenorie Bakery? Rob tells us…
My vision is to create a special effects wall, reminiscent of New York's cafés, with strobe lights and a smoke machine that would emulate a thunder storm. This will be a true testament to life in the Australian bush. We are also in the process of printing a 3D, child sized 'Bobby Bakehouse', which would act as a cuckoo clock at 12 every afternoon. An undercover area for a restaurant and kids play area is also on the cards and will commence in the next month.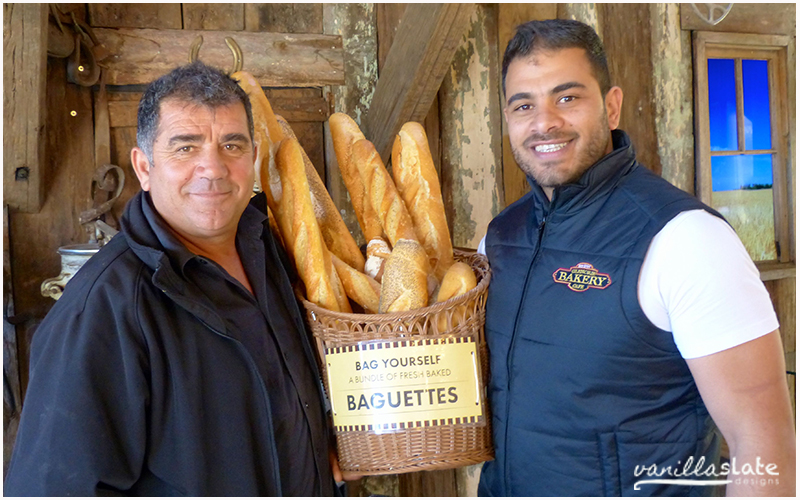 So it sounds like Disneyland is coming to Glenorie! Well now, wouldn't that be reason enough to go visit again? And of course, for the pies known as 'the best in Australia'!
Until next time,
Lyndie & Eriana