We recently heard that a funky new coffee shop had opened in Knightsbridge, Castle Hill and we couldn't resist popping in for a pick-me-up on our way to a client. At the entry, right next to the coffee machine, we were greeted by a tentacle monster that bites. Oh my, we had such high hopes for this place… eek! The friendly barista tells us not to come too close, as this visit could become dangerous. We steer clear, as we haven't seen such an animal before and our salary doesn't include danger pay!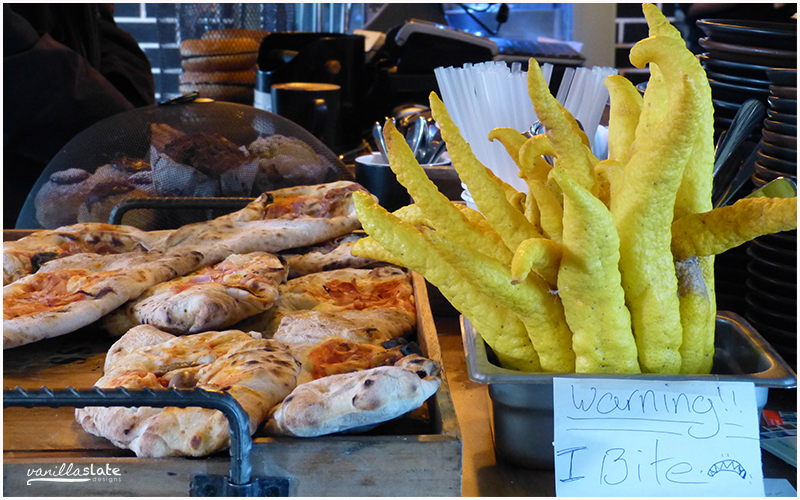 Francis, or Franca in her mother's tongue, is the new owner of this lovely establishment. She's only been here a few months, but she's made her presence felt by adding a few special touches to the industrial interior.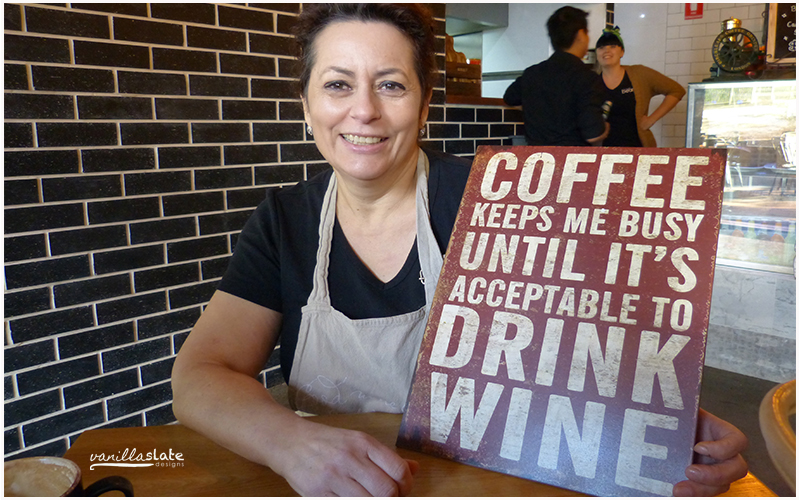 The shop is filled with a few vintage pieces that she'd collected over the years. This adds wonderful warmth and a welcoming touch. We feel right at home as soon as we enter – the waft of freshly cooked meals might have also contributed.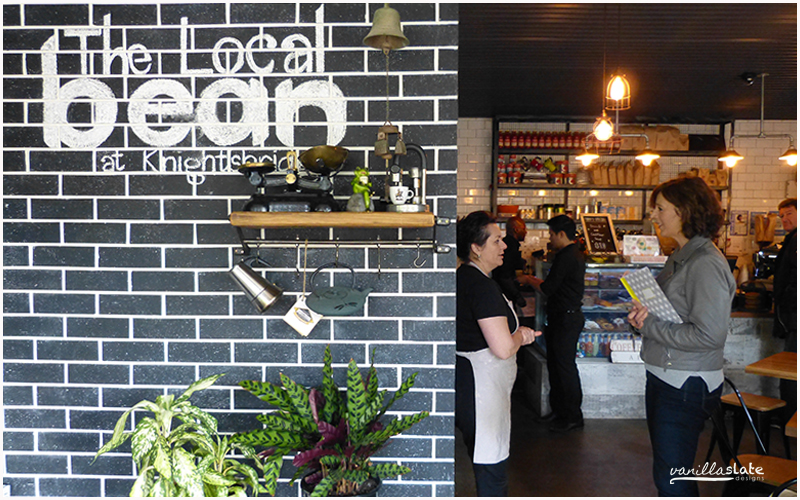 Francis' story is one of determination and hardship, but also a story of inspiration and hope. Their family arrived in Australia in 1974 when she was 14 years of age. After an offer of a lovely cuppa, we settle in for a chat.  Francis tells us,  "After we arrived in Australia, we found a house in Eastwood. My sister went to school there but I started my first job as a strawberry picker in Galston. I couldn't speak any English, so there weren't a lot of jobs that I could choose from. I eventually started to work at Ryde hospital, cleaning the floors."
Francis discovered that she had a passion for cooking and loved being around people, so she got a job working in the hospitality industry as a kitchen hand. Later, she and her brother opened Tedesco's in Old Northern Road, Dural, but she soon realised that working 7 days a week as well as evenings, was a bit taxing on the body.
One of her loyal customers at Tedesco's, an architect from MSK Architects in Dural, asked if she was interested in occupying a brand new coffee shop in Knightsbridge, where the newsagency used to be. She jumped at the chance and hasn't looked back since. She worked closely with MSK Architects to create this wonderful industrial look of the interior, the cosiness further enhanced by black brickwork walls and chalk writing.
There are beautiful timber accents and crates, cake display pieces made of mesh and an abundance of pastries that are ready to be taken home. The almost farmhouse feel is reminiscent of Francis' Italian background.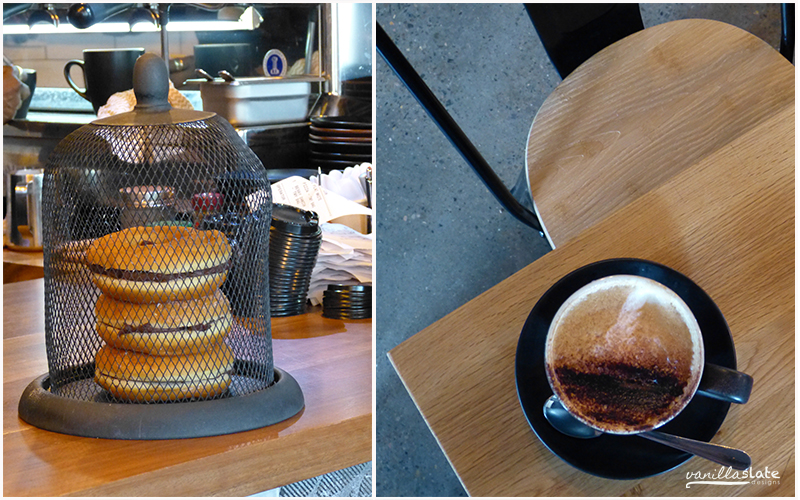 Her future plans include an enclosed outdoor area with heaters to create more outdoor seating during the cooler season. Nowadays, there's a steady bustle in her cafe and no one seems afraid of the yellow monster at the counter!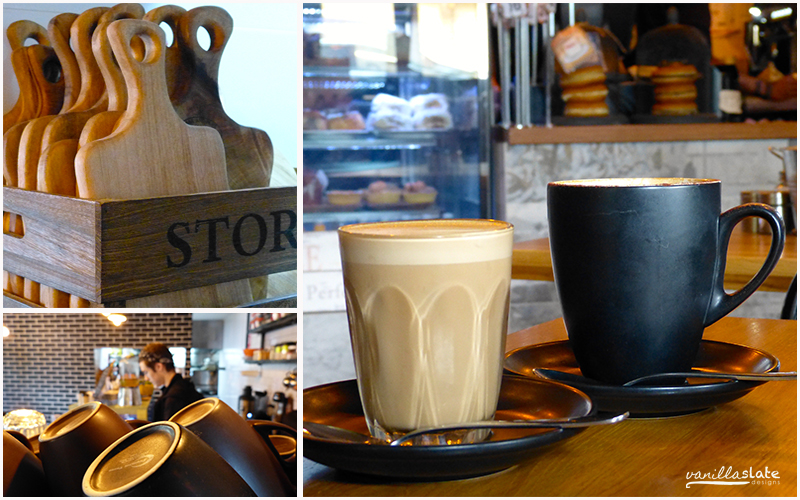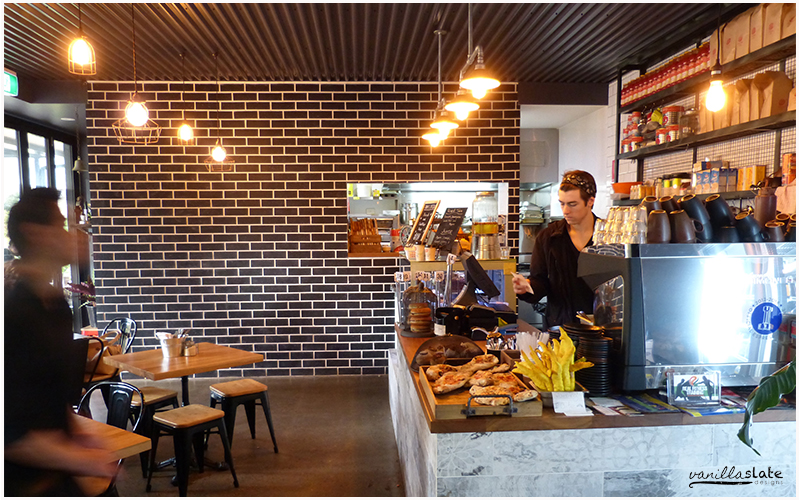 ---
The Local Bean has donated a $20 for one lucky Hills District Mum to enjoy brunch and a coffee. To be in with a chance to win it, all you need to do is head over to Vanilla Slate's Facebook page for full details.
The Local Bean is located at Shop 5A, 159 Ridgecrop Drive, Castle Hill and is open from 7am.
Until next time,
Lyndie & Eriana