Bad news, there are no water slides in the Hills! There have been a couple of temporary, 'pop up' numbers in the past, but if it's water slides you're after this Summer, you'll need to travel. Good news is we hear that there are grand plans for a water slide/water park area at Waves in Baulkham Hills so let's cross fingers for that one! Until then, here are a selection of water slides you can visit with your family in Sydney.
Aquatopia – Prairiewood
This one is pretty epic and fairly new. Located at Prairiewood Leisure Centre, Aquatopia Water Park has a huge range of attractions and facilities that will thrill people of all ages. There are 10m high giant slides, the adventure aqua tower, a toddlers pool and the Wave Rider. More information on this one can be found here.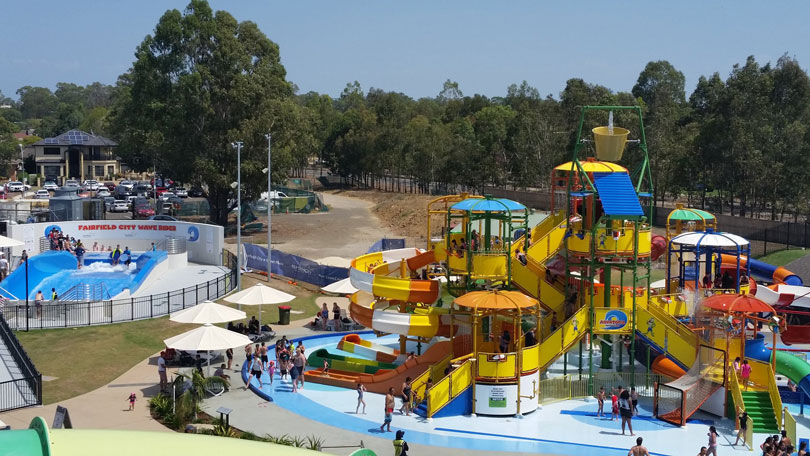 Sydney Olympic Park Aquatic Centre
Sydney Olympic Park Aquatic Centre has a couple of slides. There's Splasher's Water Playground, a fun interactive indoor wet playground with a gigantic bucket and slides. This is ideal for young kids through to about 7 years of age. There's also a bigger enclosed slide for kids over 140cm which is great fun, as is the Rapid River Ride. Our kids love it here, although it does get hectic in school holidays so if you need to watch more than one child, it's good to go with more than one adult too. More information can be found here.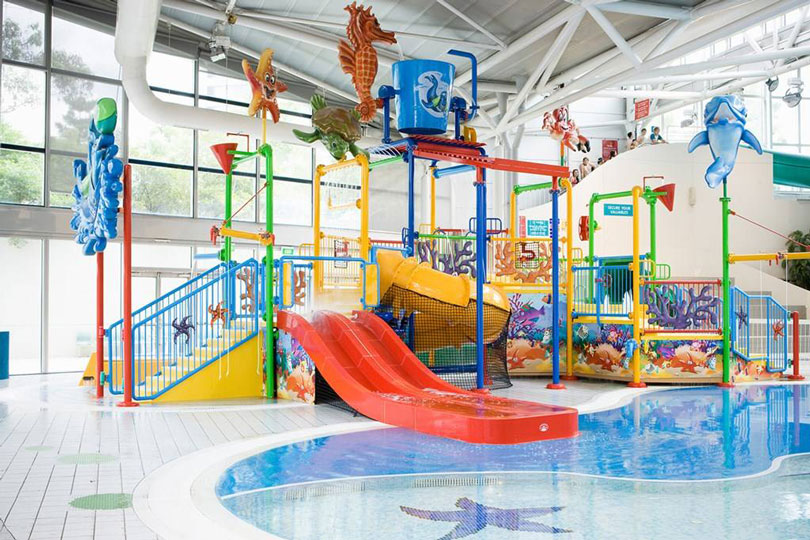 Hornsby Aquatic and Leisure Centre
If you have a real thrill seeker or an older kid this one may not cut it, but our kids love it here. The slide is about 2 metres high and enclosed. There are also fun water features for children in the leisure pool. And there's a full size Olympic pool outdoors too. More information can be found here.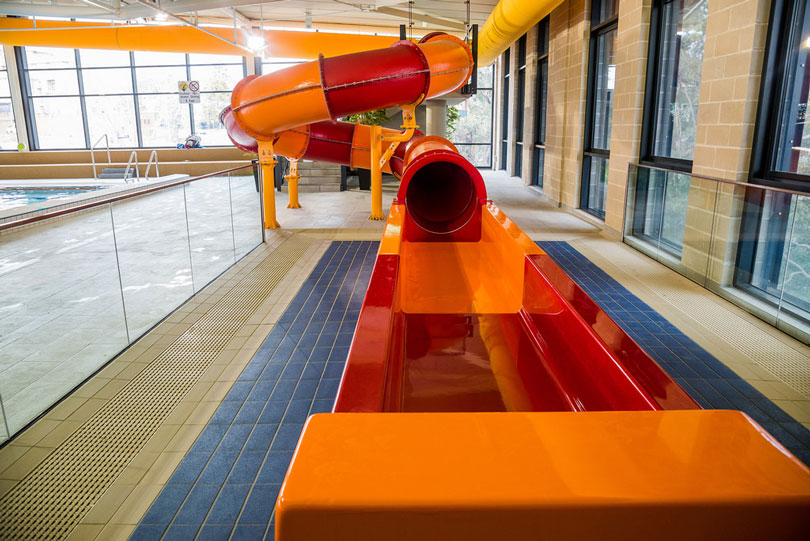 Sutherland Shire Leisure Centres Water Fun Park
This is the newest one in Sydney, only opening in September 2018. The Water Fun Park has a wide range of water features, including slides, water fountains and play equipment to suit children of all ages and abilities and also features integrated shade structures and seating. More details can be found here.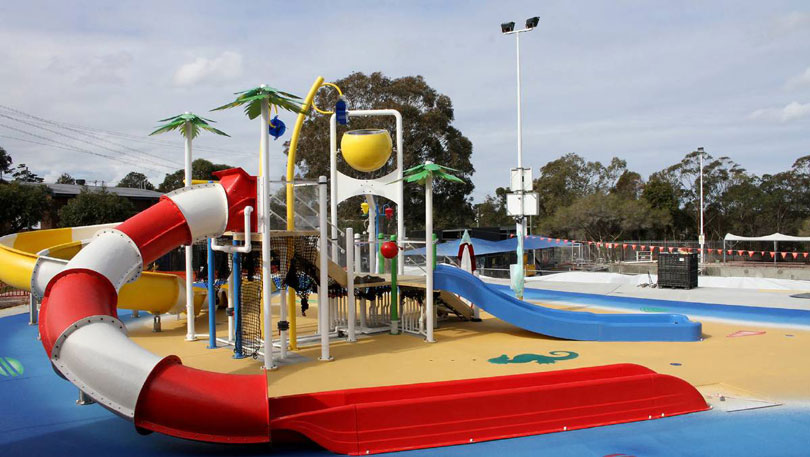 Ryde Aquatic Leisure Centre
This place is perfect for families and this indoor leisure centre is full of fun. There are water slides, wave pools, bubble whirlpools, wading pools and a rapid river to keep you entertained. More information can be found here.
Springwood Aquatic and Fitness Centre
The Springwood Aquatic and Fitness Centre has a leisure pool with children's beach area, huge waterslide and turbo pool. More information can be found here.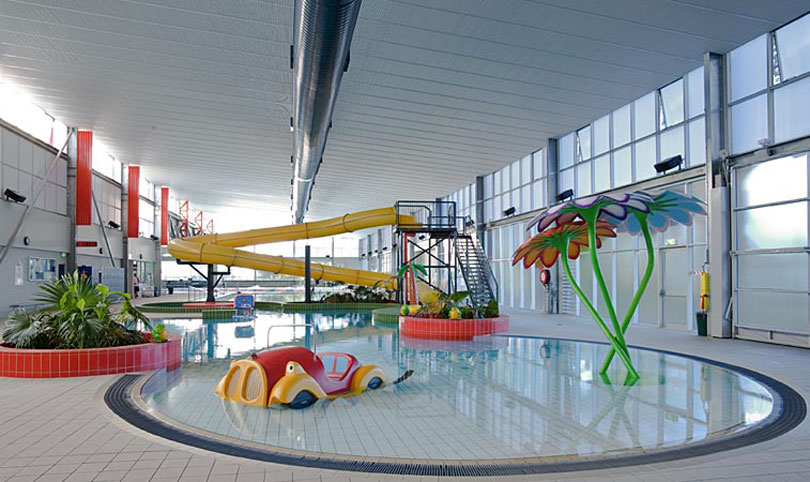 Ripples Leisure St Marys
Ripples Leisure St Marys indoor pool is heated all year round to a temperature of 29 degrees. It includes a 25 metre lap pool, a children's area, including a slide, water buckets, plus a mini spa for everyone to enjoy.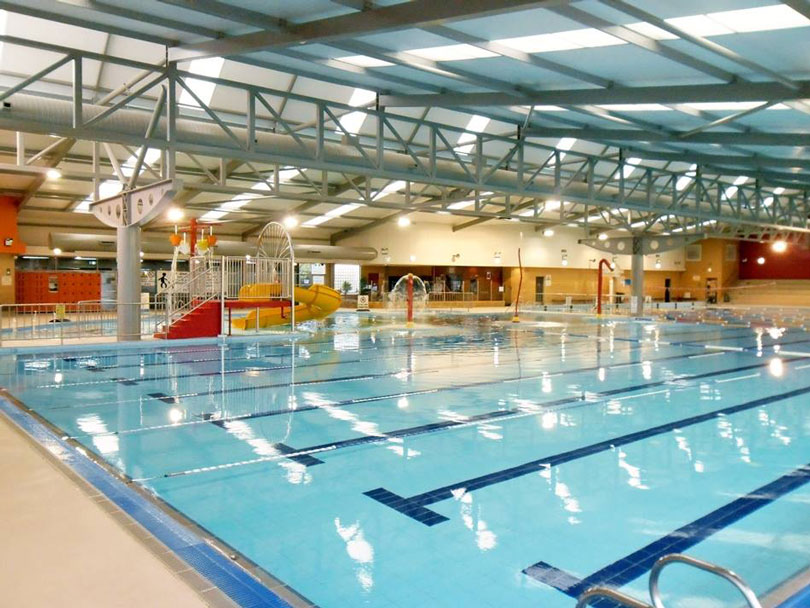 Jungle Float Mobile Water Park
Based at Clontarf Beach, the Jungle Float is the only water 'park' on Sydney Harbour and has a water slide straight into it! It suits a range of ages (including mums and dads!), however we suggest this would be best for kids of about 8 years plus. It would make for a cool outing with a group of friends over the holidays! Their website has a heap of info about how it works and pricing. Find out more here.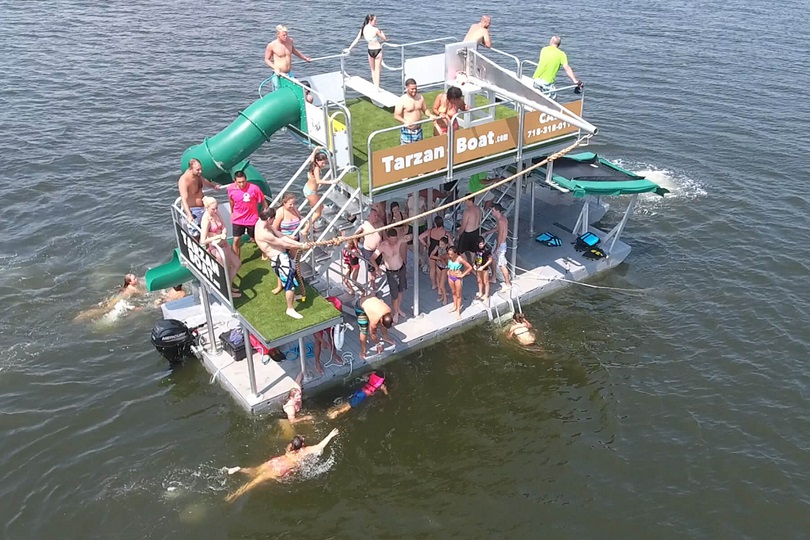 Manly Surf n Slide
Manly Surf n Slide is located at the old Manly Waterworks site. Before you make the trek to Manly you need to know that sliders must be at least 110cm tall. More information can be found here.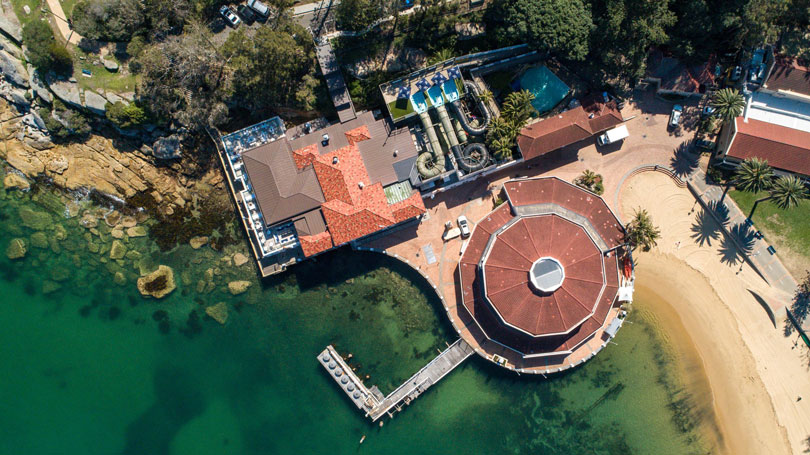 Wet n Wild Sydney
And of course, potentially the closest water slides to the Hills are at Wet 'n' Wild in Blacktown. Wet'n'Wild Sydney claims it is the world's biggest and best water theme park with over 40 slides and attractions. For more information see here.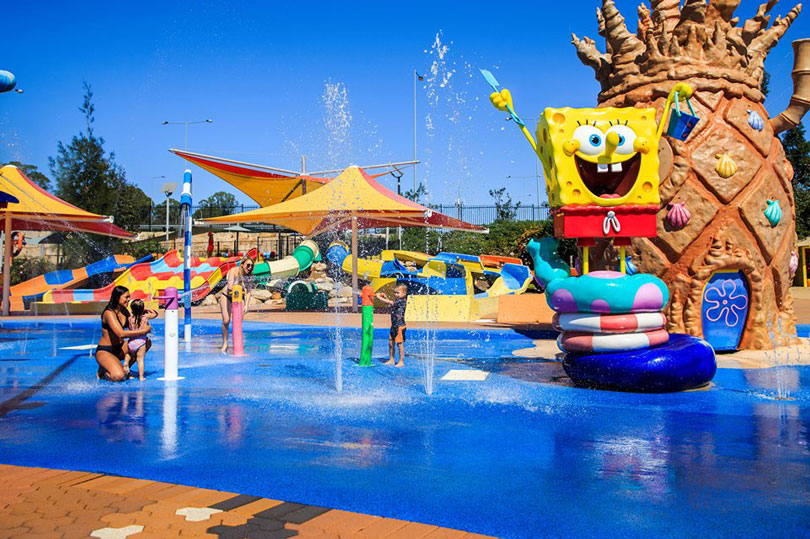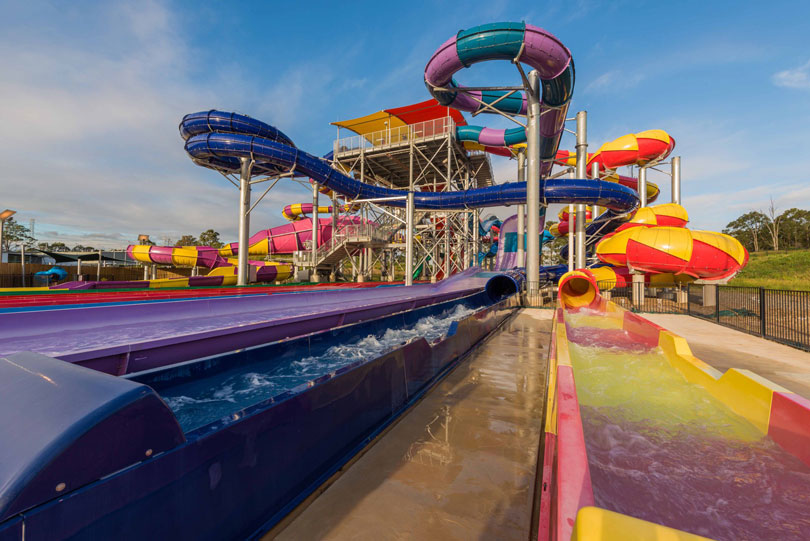 Jamberoo Action Park
Who doesn't remember Jamberoo and its catchy jingle from when you were young!? "Jamberoo…where you control the action'! Bet you sang it in your head when you said that too! So Jamberoo still exists and seems to be bigger and better than ever. Sure, it's a bit of a drive but if you have older kids that can handle it, you can easily make a day trip of it. There's a huge array of rides, several of which you could call 'slides' – just much larger, scarier and more epic than your average slide! Full details here.