Westmead Private Hospital has opened their new luxury hotel-style maternity unit, guaranteeing single rooms for all mums during their stay. If you're considering delivering there, visit the new maternity ward on an upcoming open day – 31 March and 6 April.
The purpose-designed unit offers new parents an environment that relaxes and reassures, and also offers the security of a special care nursery and adult intensive care should the need arise.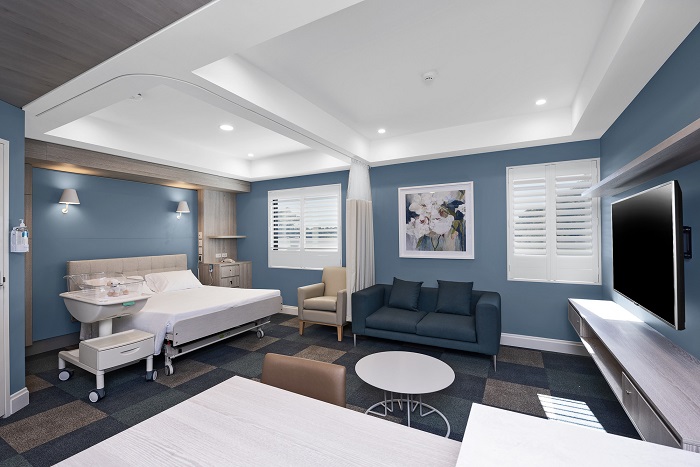 The new multi-million dollar development delivers a luxury Maternity Unit which includes:
31 additional maternity rooms, including 8 spacious parenting suites
a 14 cot special care nursery
a garden area for patients and families to enjoy
new educational & lactation feeding areas
11 new surgical rooms.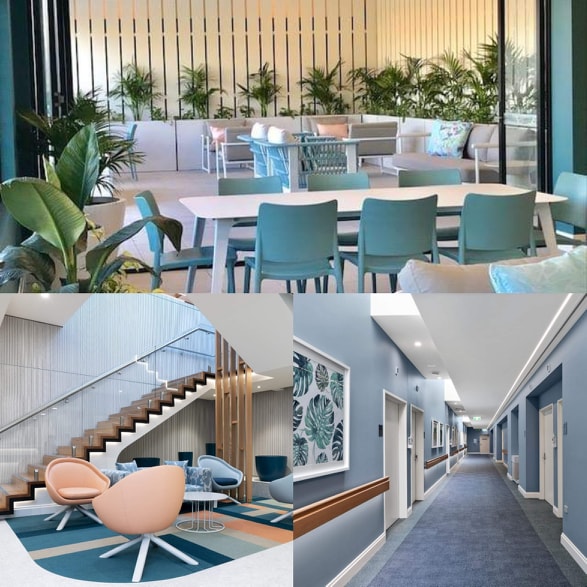 Visit the new unit on one of the upcoming open days
Tour the new unit and meet some of the team. You'll see the different areas within the Maternity Unit such as the Special Care Nursery, Parenting Suite, Post-natal Ward, Bathing Centre, Education Centre and Birth Suites (pending availability). There will be a number of stalls to visit too such as Kidsaver CPR and the Gidget Foundation and you can gather information on areas such as antenatal classes and baby massage classes.  Kids will be entertained with a face painter and colouring in the rooftop garden.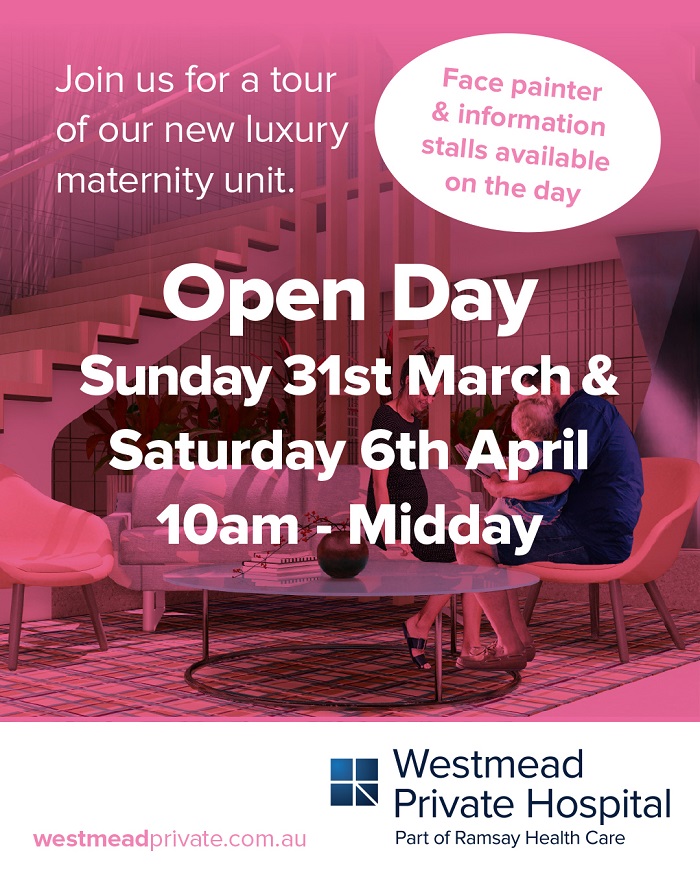 If you're considering delivering at Westmead Private Hospital, call 8837 9279 to speak with the hospital's Booking Team.
Facebook.com/westmeadprivatehospital
westmeadprivate.com.au/Maternity