This sweet little park is ideal for toddlers and pre-school aged children and has recently had a makeover. The Beecroft Railway Station Park is situated right on the train line making the experience even more fun for the little ones!
The trees surrounding the park do provide some shade cover at certain times of the day. The ground is soft rubber, ideal for crawlers, however it does get hot in summer. And Beecroft has a handful of great coffee shops for take aways.
For our full review of this park click here.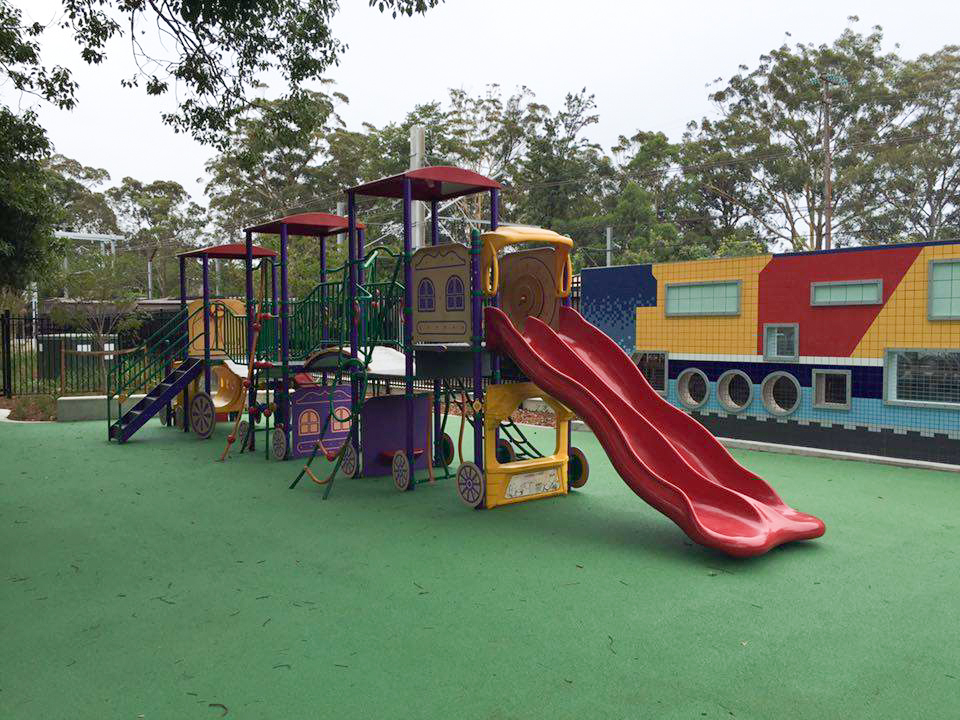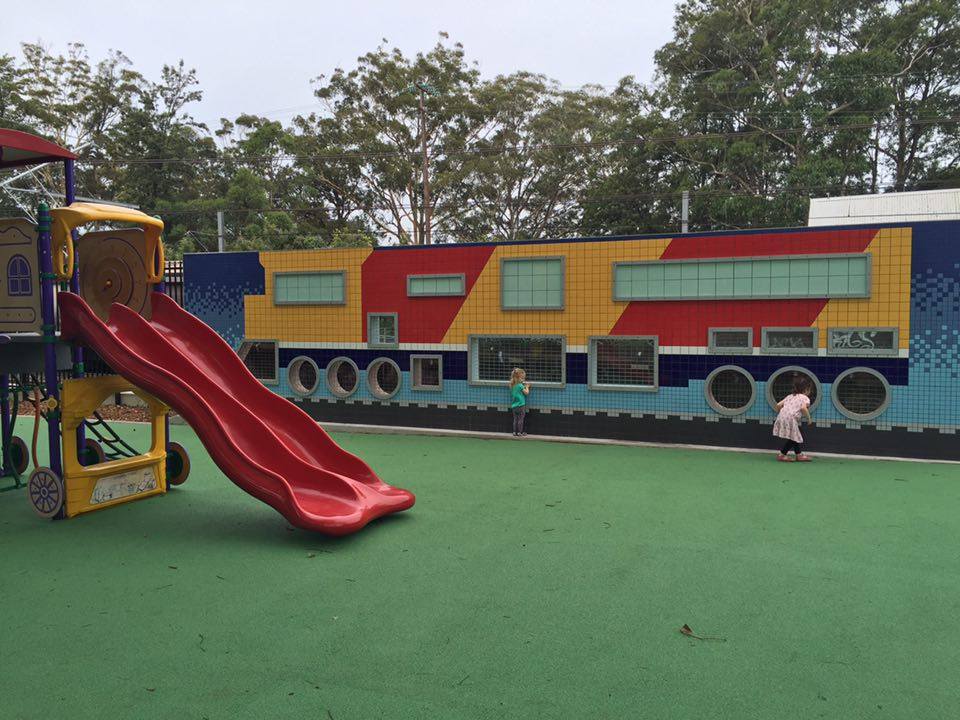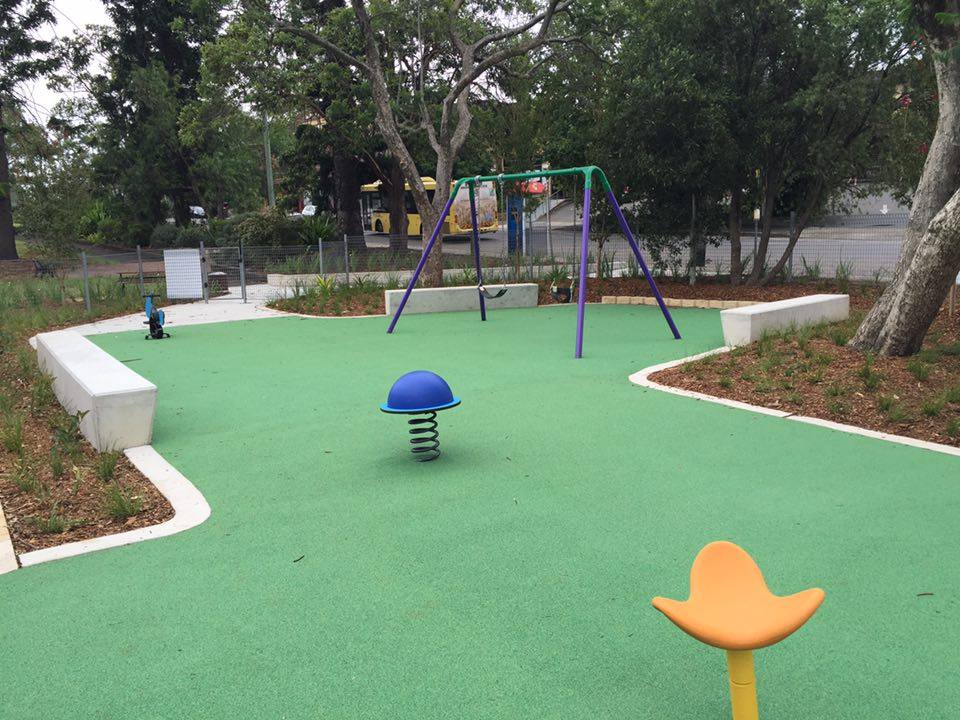 Facilities:
• Parking (at shops)
• Fenced
• Toilets (at shops)
• Benches
• Nearby refreshments
Location and details:
Cnr Wongala Crescent and Hannah Street, Beecroft.
Beecroft Railway Station Park