This park has always been a favourite of mums in the area. Here's a quick run down of why it's so popular:
Fully fenced
Spongy rubber flooring
Close to great coffee
No scary equipment to send a helicopter mum into a spin
Right next to a train station for train loving children.
Tick, tick, tick!
As we said, this playground has always been winner, particularly for crawlers, toddlers and pre-schoolers. The popular train-shaped play equipment overlooks the Beecroft Train Station with a special train spotting wall just for kids. There are two swings at one end of the playground, a merry go round and some other little play equipment. There's plenty of space for kids to run around on the artificial soft fall base of the playground. Plus, the council have done a fantastic job of renovating the Beecroft Station Gardens which are outside of the playground up to the Beecroft War Memorial.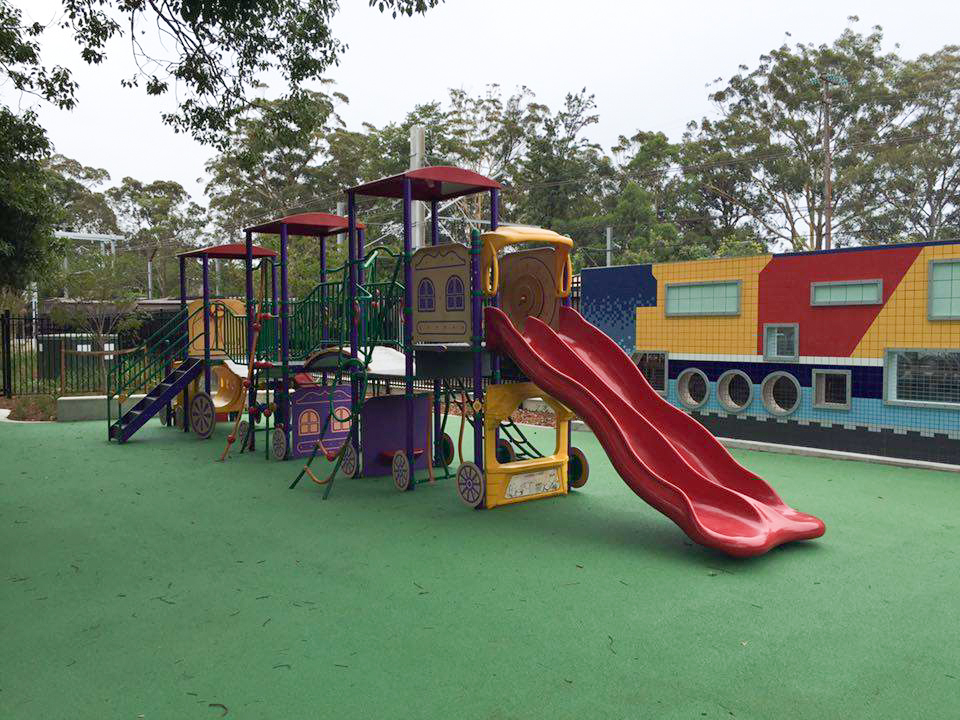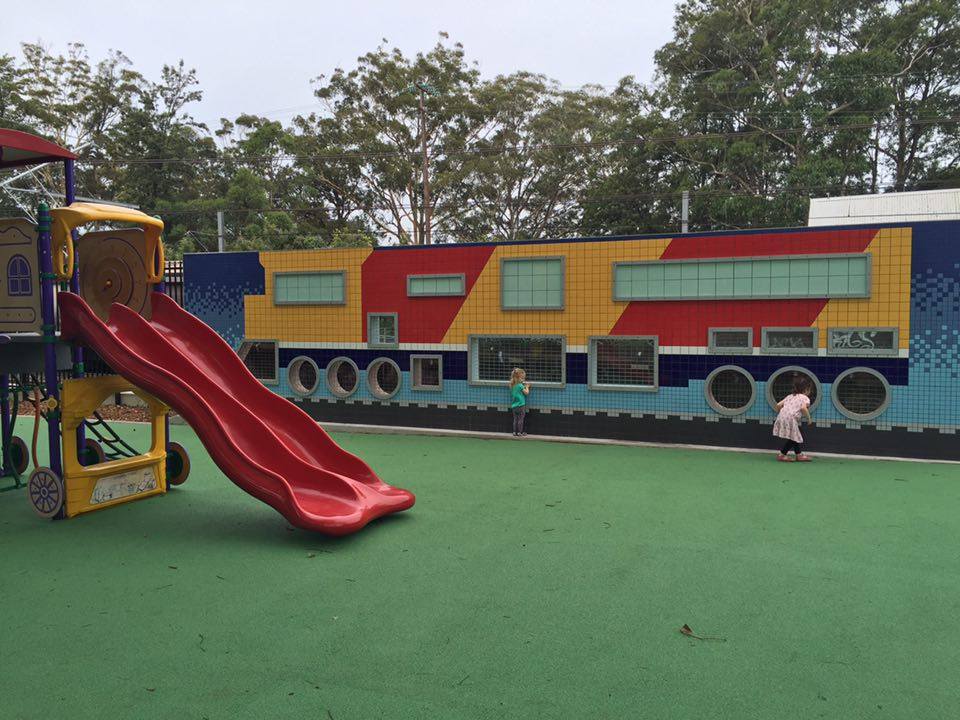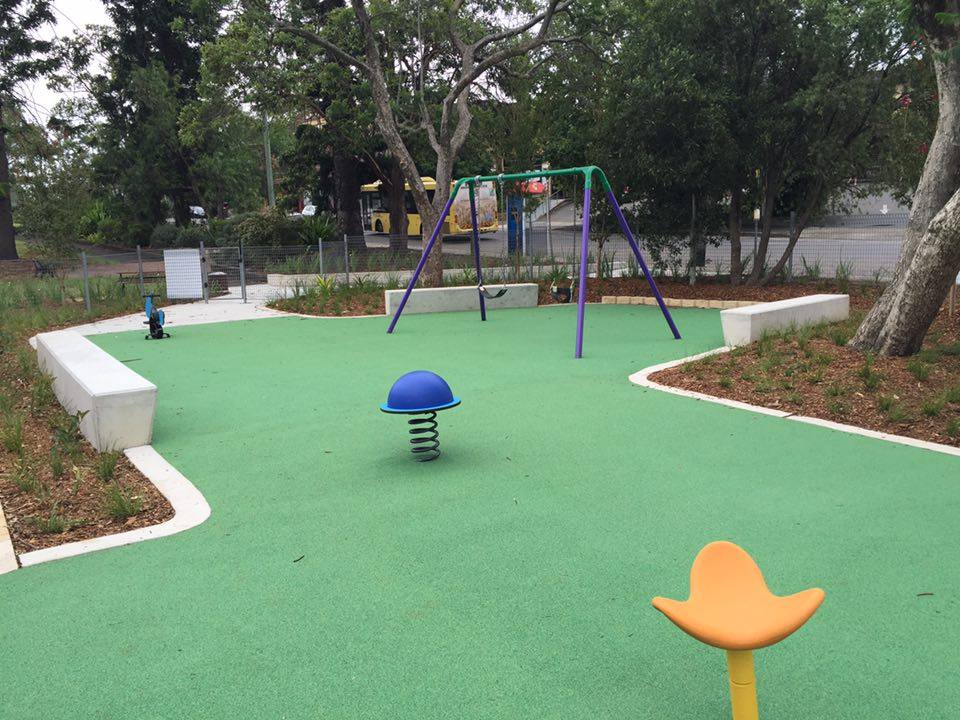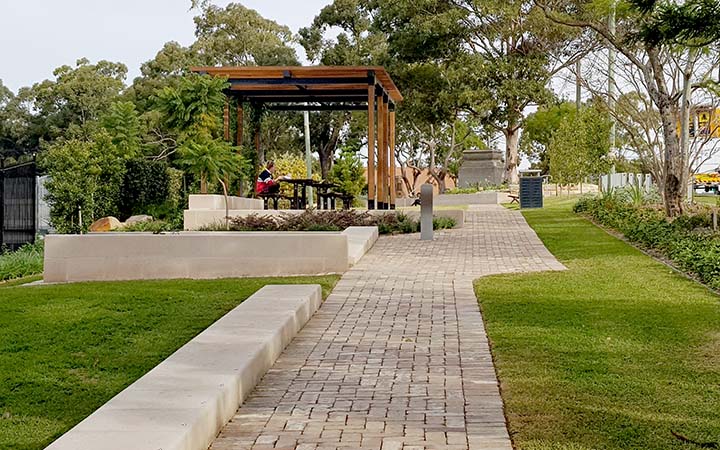 There are a couple of cons to keep in mind if planning to visit. Unfortunately in the morning most of the playground is unshaded (there's some shade over the bench seats) although the shade comes over in the afternoon. On hot days the equipment gets warm early, which isn't an isue in Winter. The toilets are a bit of a trek into the arcade at the shops, so maybe swing past them on your way so you know exactly where you're headed when you get your 10 second warning signal for toilet time! You can usually find a parking spot easily and it's free, although timed (largely 2 hours).
Those living in the upper Hills are probably thinking it's a long way to drive for a playground. Well, let us tempt you some more!
Beecroft has a lovely village feel to it and there are some seriously good cafes that boast excellent coffee, as well as a few great little gift shops. There's the cool Longshot Café which is often teeming with mums. Chicken and Fishhead combines coffee with a cute little kids clothing store up the back and caters well for kids, with ice creams. cupcakes and milkshakes. And there's Harvest Specialty Coffee which does a great coffee.
And once you're finished at the playground, there is Sparks Shoes across the road, a fantastic shoe shop for kids. There's also Toys and Tales up near Beecroft Road, a great kids toy store!
If you have driven a while and want to extend your visit to the area, we recommend you head down to the Whale Rock bush walk at Cheltenham. It's a great walk for kids and you get to see a big rock in the shape of a whale! Read more here.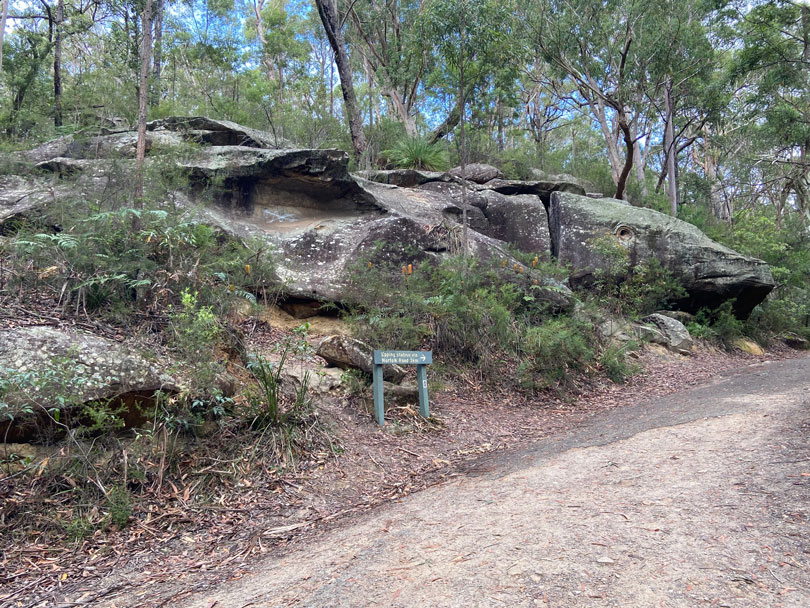 ---
Beecroft Train Station Park
Wongala Cres, Beecroft.