The bush walk to Whale Rock in Lane Cove National Park is one of our favourite walks with kids. It's a relatively smooth path, the bush is beautiful and it's perfect for social distancing as the path is wide! And the best part of course is Whale Rock itself which, as the name suggests, is a massive rock that actually looks like a whale!
There are numerous ways that you can access Whale Rock. Our favourite is to walk the Devlins Creek Trail. We enter the trail from Day Road in Cheltenham.
It's a 1.2km mostly flat walk to Whale Rock and takes approximately 15 minutes to get there. The bush is beautiful and the birds provide the bush soundtrack for your walk. If it's been raining there may be a small amount of water covering the path in one location, otherwise it is a dry walk. The only time you need to decide what direction to take is when you meet the path that leads to North Epping. Turn left when you get here to get to Whale Rock.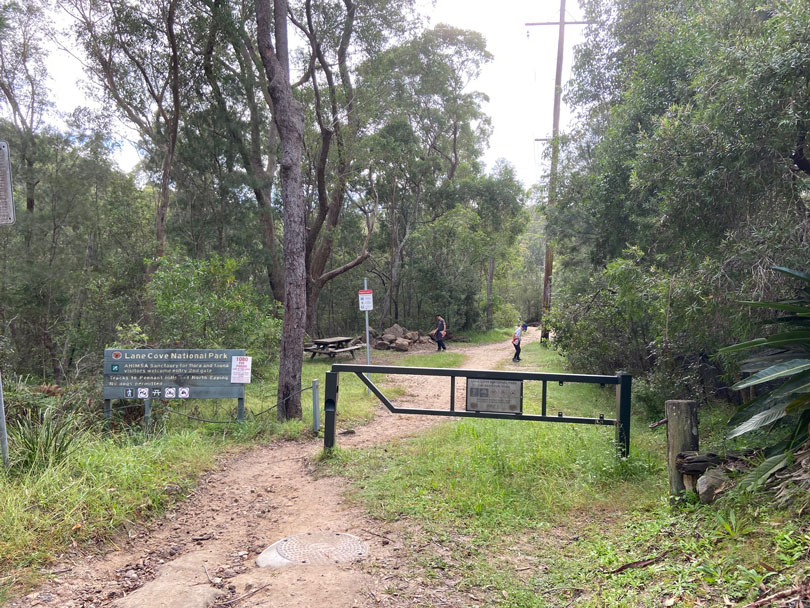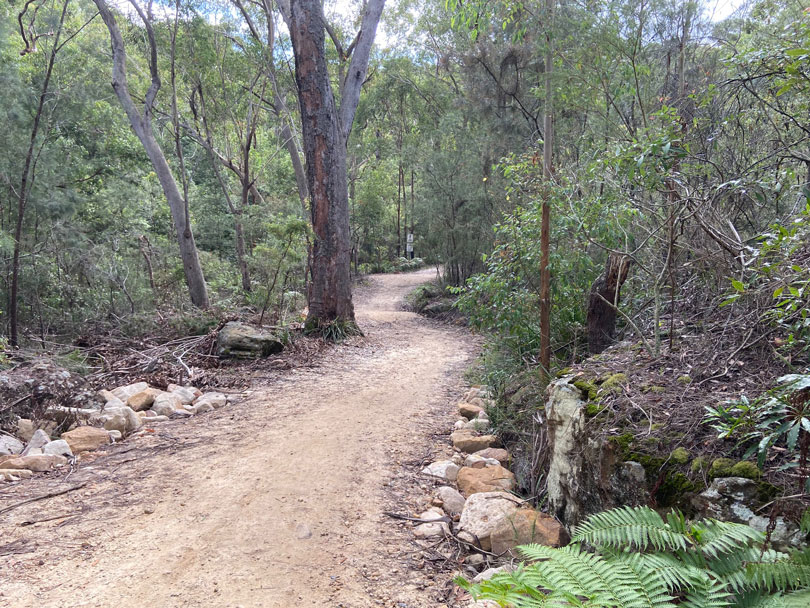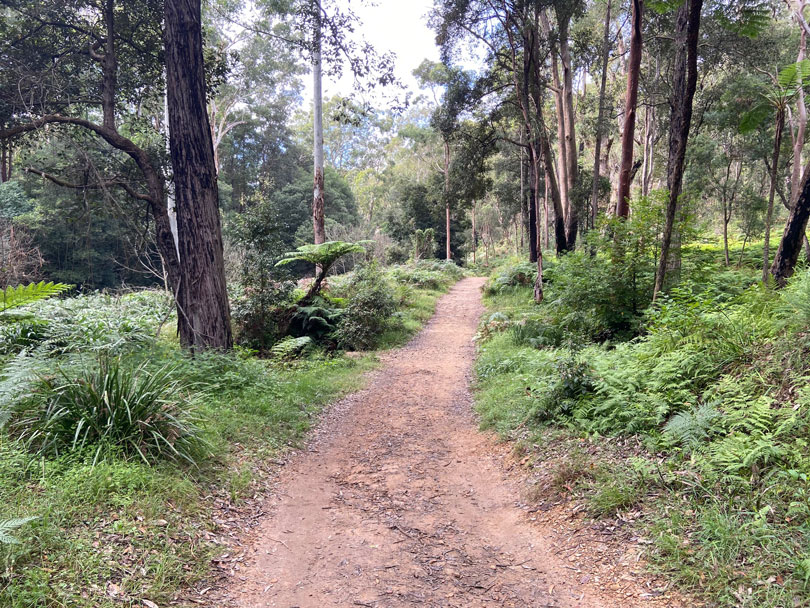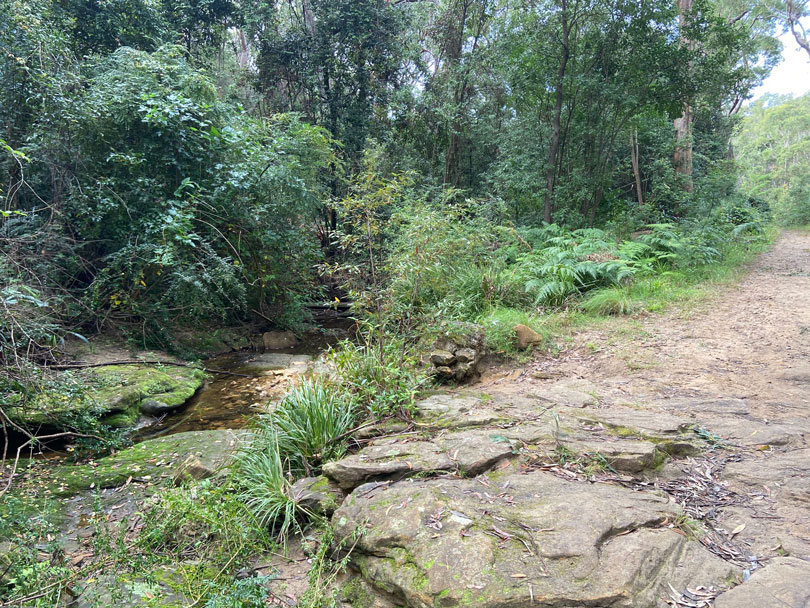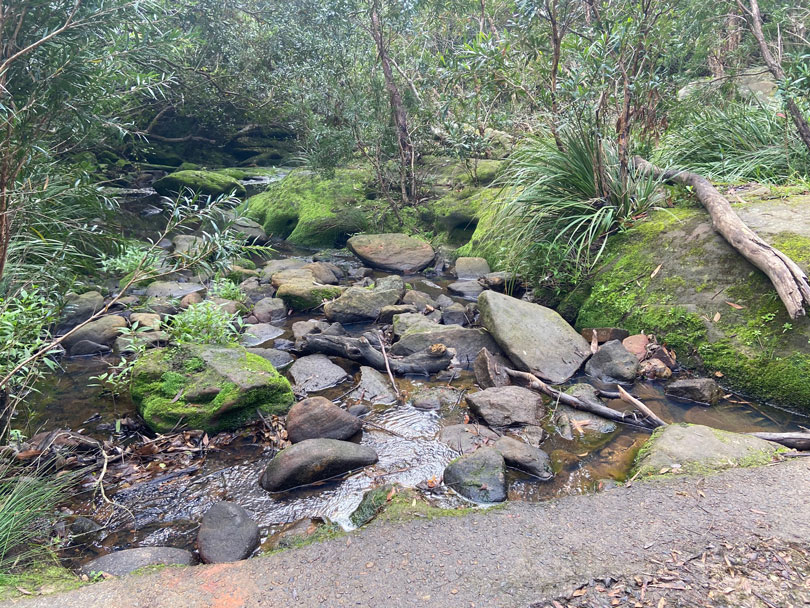 You will know when you reach Whale Rock as it looks just like a whale! If you are looking at the photo below and still can't see it – spot the eyeball and it should make sense.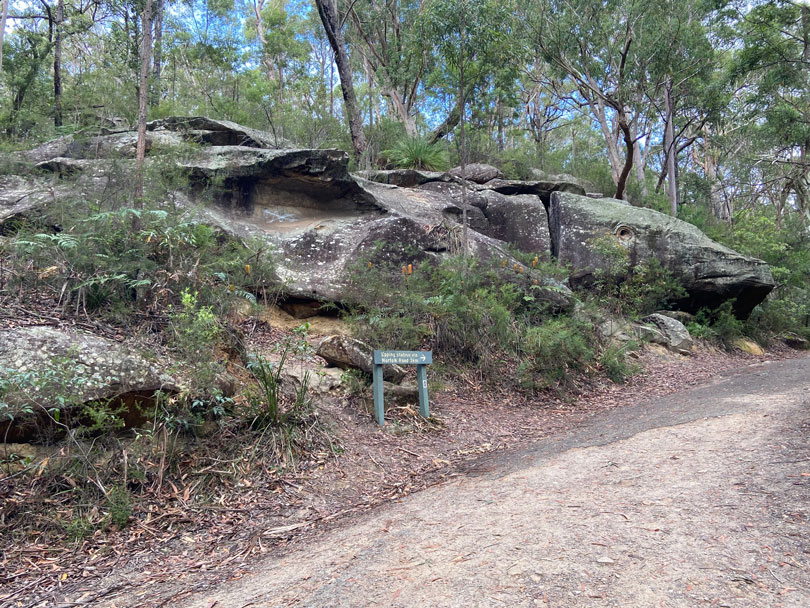 If you kids are up for a bit more adventure you can follow the narrow trail up behind Whale Rock. See the photo below, head up there and then follow the trail left and up. Eventually you will reach the North Epping Bowling Club.  This part of the track is easy for primary aged kids but narrow, so harder to keep social distance if you bump into someone.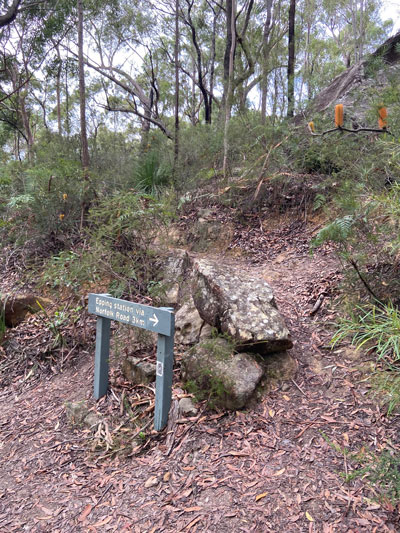 If you decide to head up to the North Epping Bowling Club, you can make a loop back around to Whale Rock by heading through the Bowling Club and then head down Boundary Road to the Boundary Road Entrance.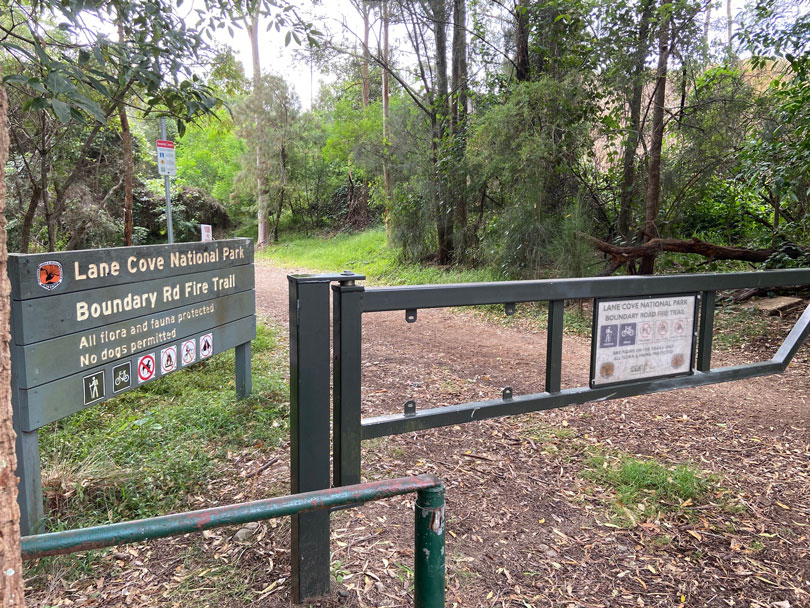 Here is a map of the route we go on.  There are other trails and walks you can do in this area too. Enjoy!
---
If you like to bushwalk with your kids here are some other local suggestions: