After a down pour of rain you are likely to see some spectacular photos of Balaka Falls. Landscape photographers flock from near and far to take photos of this natural beauty which is hidden within Hunts Creek Reserve, a stretch of bushland nestled behind homes and roads in the suburbs of North Rocks and Carlingford.
Our first visit to the Falls was a little underwhelming in fact the Falls were barely trickling.  But a big few days of rain and a couple of kids going stir crazy inside was all the motivation we need to check it out again.   We parked our car in Norfolk Place in Carlingford and walked down a path that sits between two houses to the start of a track. There are 2.5km of maintained tracks within Hunts Creek Reserve.  Norfolk Place Carlingford is only about 280 metres from Balaka Falls. The path is wide and level, you could even take a pram down here. The walk to the Falls took less than 5 minutes.
Impressive…..hey! And actually a bit of a surprise that this exists in the middle of suburbia!  But beware!  You may not witness it quite as impressive as this.  On our first visit we were a little bit underwhelmed with the Falls. It was one of those times that you see amazing photos on Instagram and the reality is significantly different.  Obviously the level of rain impacts on the flow of the waterfall but our advice would be to lower your expectations then you are likely to be more wowed by what you see.  And be prepared for no waterfalls at all if it hasn't rained.
When you get to the Falls from the Norfolk Place entrance you are on top of the Falls themselves. The Parramatta City Council have upgraded the area and created sandstone steps to get you to the bottom of the Falls. The water isn't safe for drinking or swimming in – it really is just for looking at.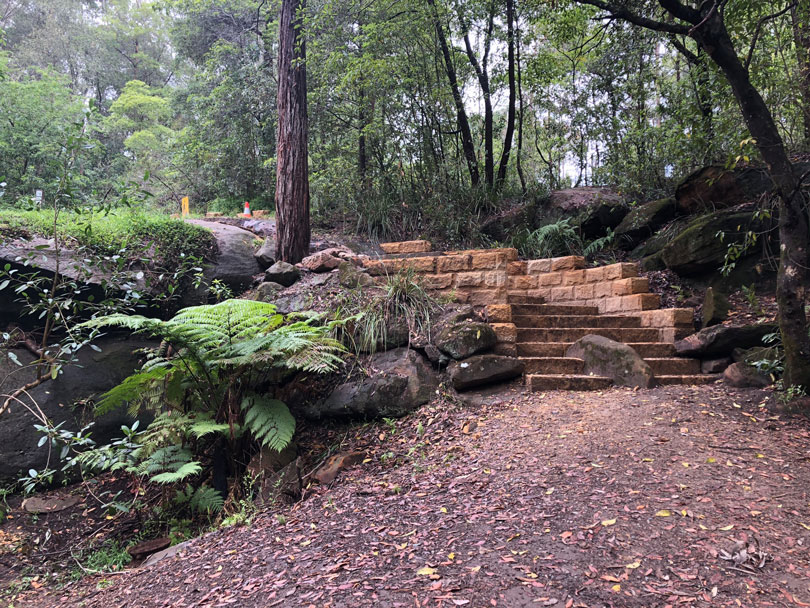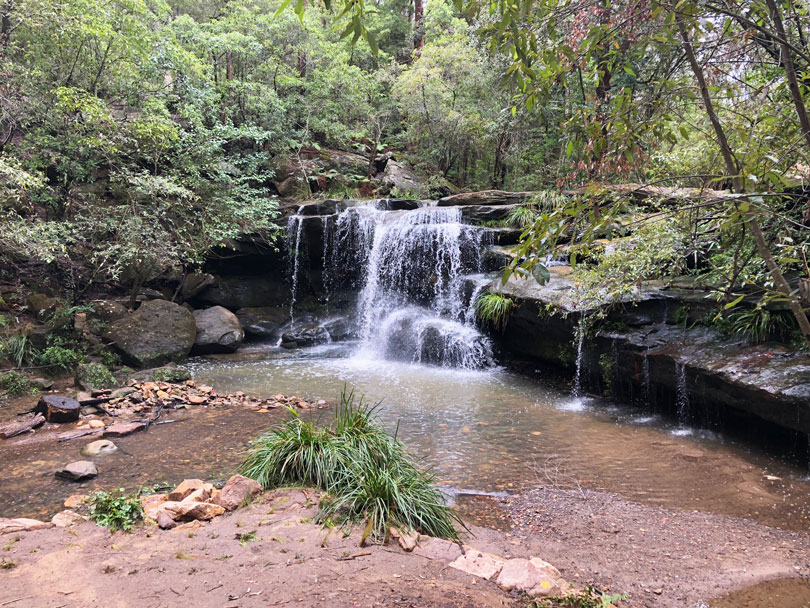 After admiring the Falls, the kids wanted to push on so we followed a path at the bottom of the Falls. The day the Falls weren't flowing our kids had a heap more fun just exploring the bush. There was a creek to cross and bush paths to navigate. It turned into a great little bush walk for our little adventurers.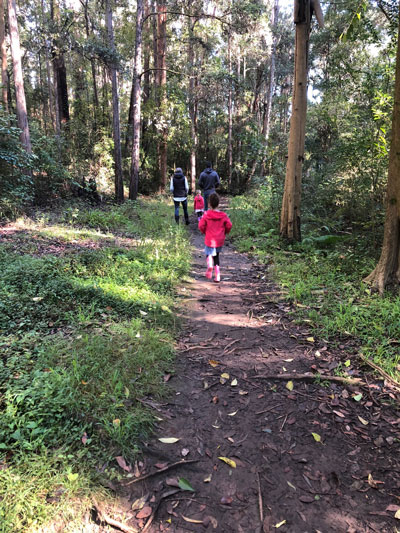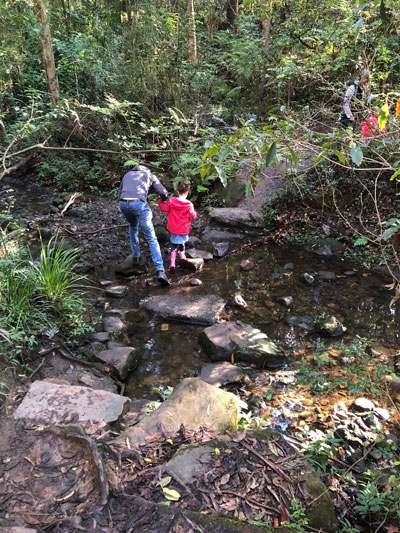 Whilst it wasn't too muddy, we did wear our gumboots. All in all, this is a great little bushwalk for families with children and we are very lucky to have this bushland to explore.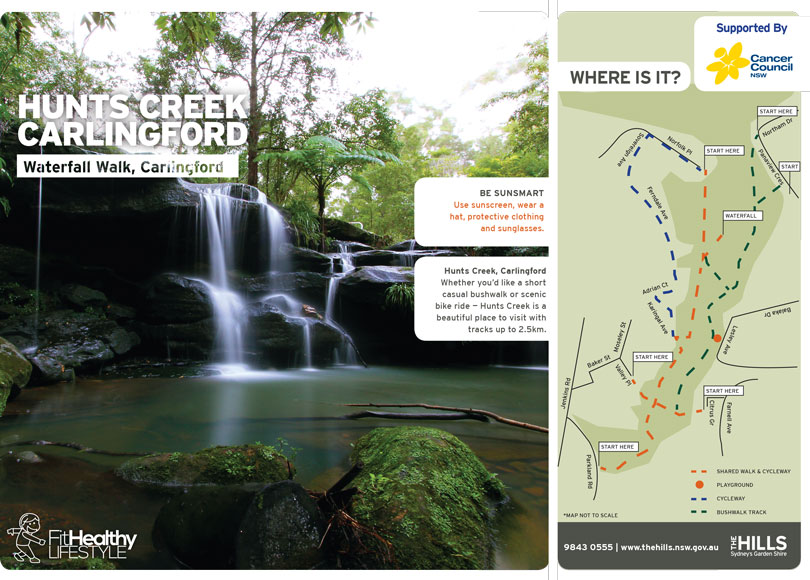 ---
If you like to bushwalk with your kids here are some other local suggestions: