The Platypus Walking Track in Bidjigal Reserve is one of our favourite tracks for a family bushwalk. It isn't pram friendly, but if you have a baby carrier and your hands free for young kids this one is great for most ages.
The name of Bidjigal Reserve commemorates the Bidjigal people (members of the Darug Nation) who lived in the area prior to European settlement. Bidjigal Reserve lies in the suburbs of Castle Hill, Baulkham Hills, Northmead, North Rocks, Carlingford and West Pennant Hills and forms a major part of the catchment of Darling Mills Creek.
There are multiple walking tracks in Bidgigal Reserve with the most kid friendly being the Platypus Track. The Platypus Track is a 1.7km loop which starts at the end of Excelsior Avenue Castle Hill near Eric Mobbs Reserve playing fields. While it's called Platypus Track, unfortunately there are no longer any of the creatures in Excelsior Creek. They were regularly seen up to the 1970s until the installation of the sewer. Unfortunately every now and then you get a whiff of the said sewerage system, but otherwise the walk is clean, well maintained and very tranquil.
The best place to park for the bushwalk is the end of Excelsior Avenue. If you drive all the way to the end of this street you'll see some sporting fields on the right and the track begins to the left of the driveway entrance to these fields.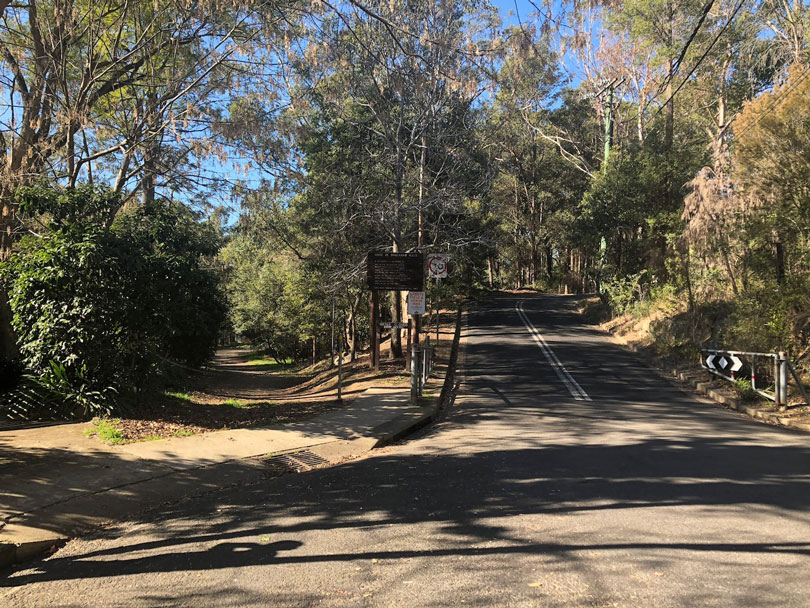 This walk is a 1.7km loop so you can start to the left of the sign or the right. We began to the right as there was a concrete path. Follow the blue platypus signposts along the track. On the way down there were quite a few steps, rocks to step down and tree roots to step over.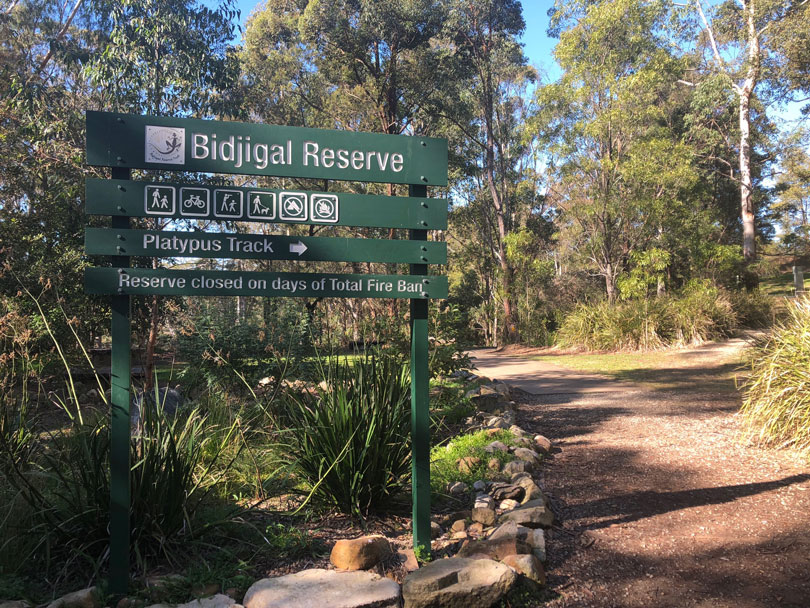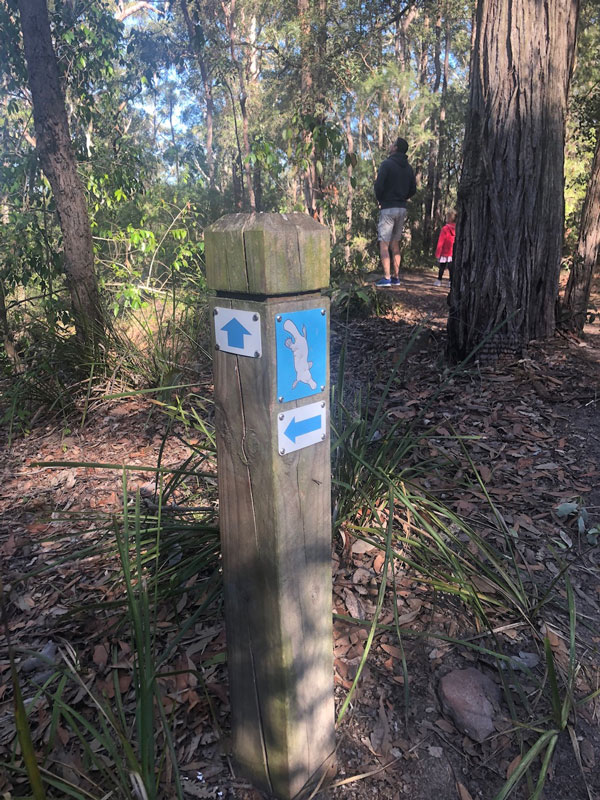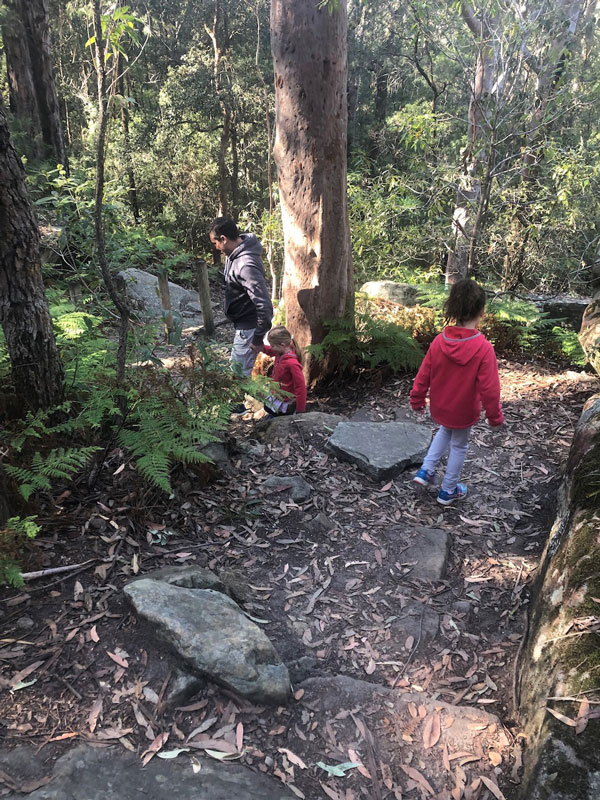 Once at the bottom of the track you'll come to Excelsior Creek. The kids loved the stepping rocks to get over the creek and had fun trying to spot platypus, even though they knew there were none!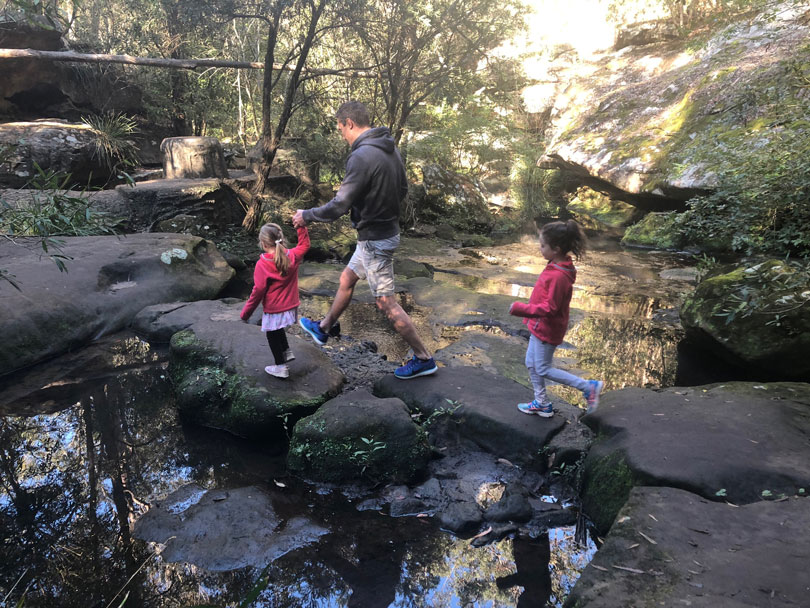 Here the track is pretty easy to walk. There's some fun stuff on the way for kids to manoeuvre over. They loved the stepping stones across the creek and were interested in Loch Bruce – once a popular swimming and picnic spot. These highlights were right at the end of our walk. Had we begun our walk to the left of the sign we would have found the stepping stones quite quickly, followed by Loch Bruce!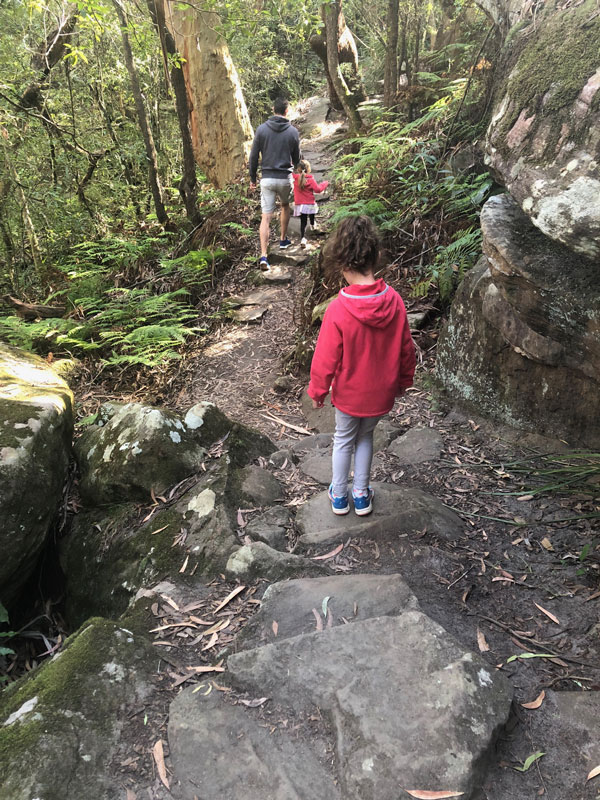 The walk only took an hour with little stops along the way. There's a lovely little picnic area at the start of the loop. Plus, if you walk up higher there's a playground just next to Eric Mobbs Reserve. There are toilets and BBQs at the playing fields too.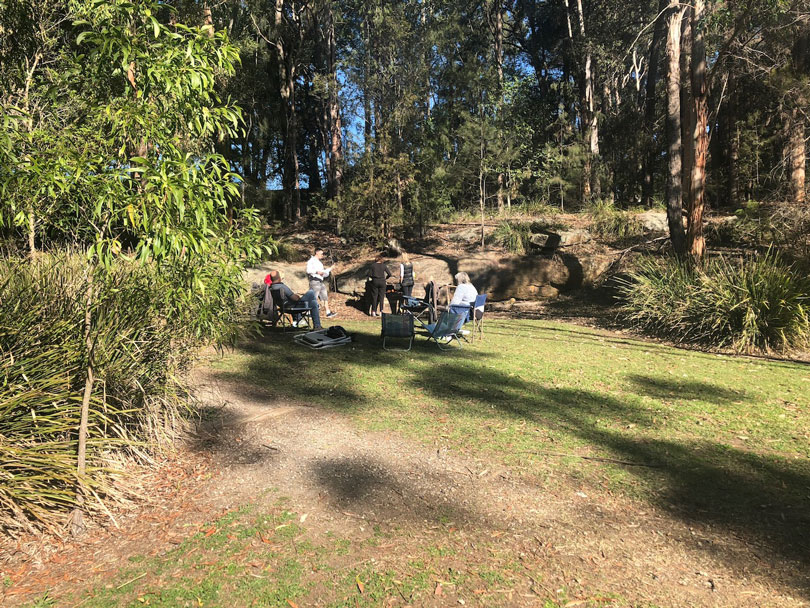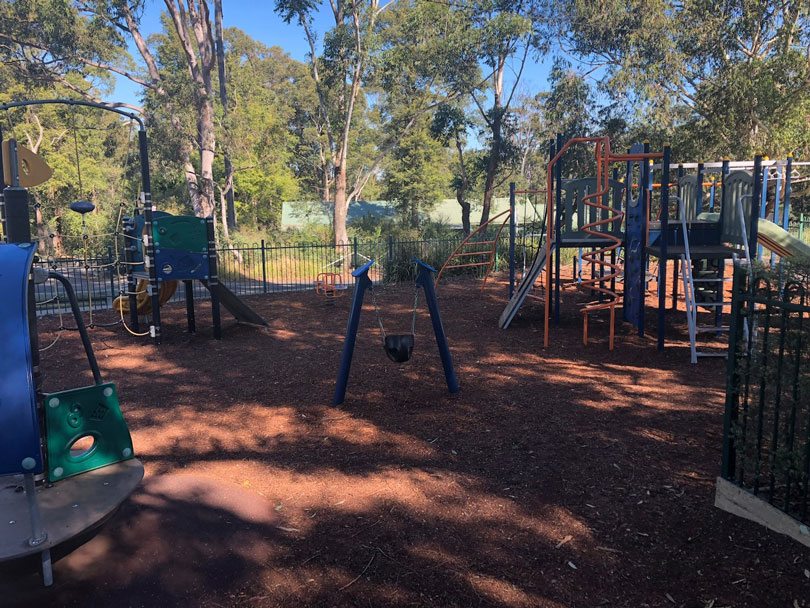 ---
If you like to bushwalk with your kids here are some other local suggestions: