Cumberland State Forest is Australia's only metropolitan state forest and it's right here on our doorstep! It contains 40 hectares of native forest and is located at 95 Castle Hill Road West Pennant Hills.
There are 3 main walks in forest. The sensory trail is the best in the Hills if you have a toddler and a pram! It's only 350m and pram friendly. Then there are the Palm Gully Trail which is 1km and the Forestry Trail which is 1.3km.  All walks are easy with kids. In addition to the walks there are picnic areas, toilets, a cafe, a nursery and perhaps one of the biggest draw cards for families these days, Tree Tops Adventure Park.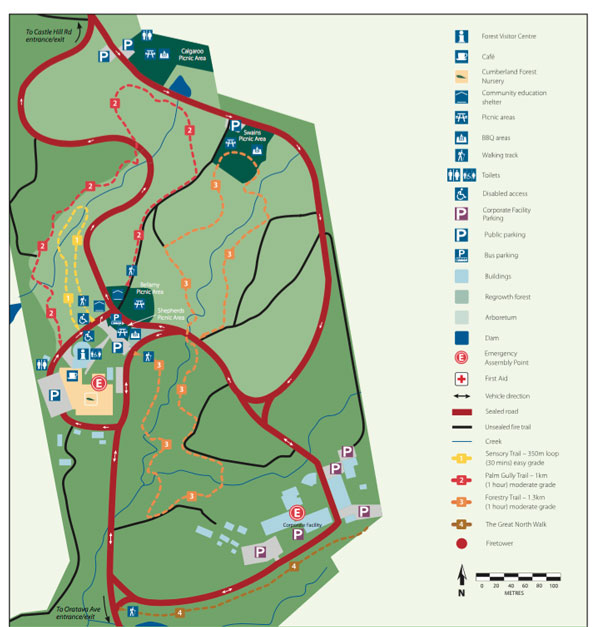 When you enter the Forest follow the signs to the visitor centre or nursery.  You'll come to a carpark and all 3 walks start and end here. If it's open, head to the visitor centre and grab a Forest Adventure Trail booklet so you and your child can learn different facts along the way.
Sensory Trail (350m loop. Easy)
The Sensory Trail is perfect if you have a little one. It's also pram and wheelchair friendly. Interpretive signage on the sensory trail encourages the walker to experience the forest and all its wonders with their senses. The sign says this one is a half hour walk but it only takes about 15 minutes.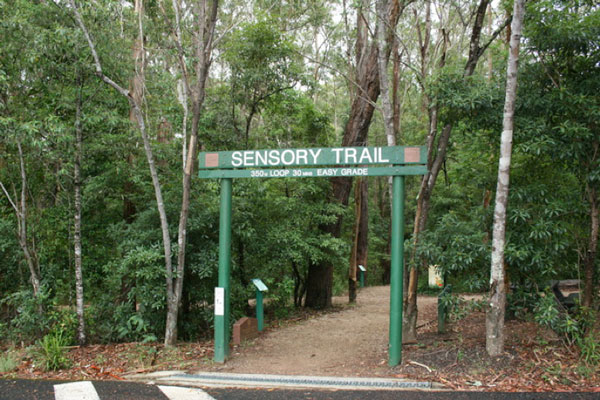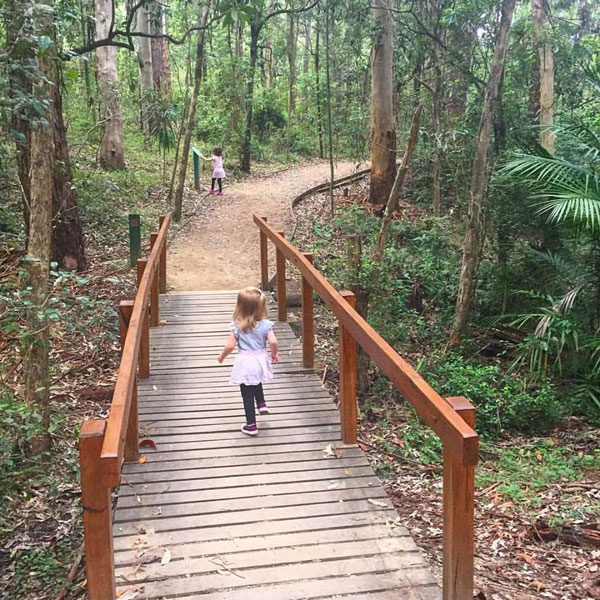 Palm Gully Trail (1km, moderate) and Forestry Trail (1.3km, moderate)
These are both loops and require a similar skill level. Our 4 and 6 year olds easily do these trails and while the signs say 1 hour the walks only ever take us a half hour. There's a little bit of up and down so isn't pram friendly but it's far from challenging and perfect for kids. If your child likes to run ahead make sure they stop at roads (there are a couple of road crossings on the trails).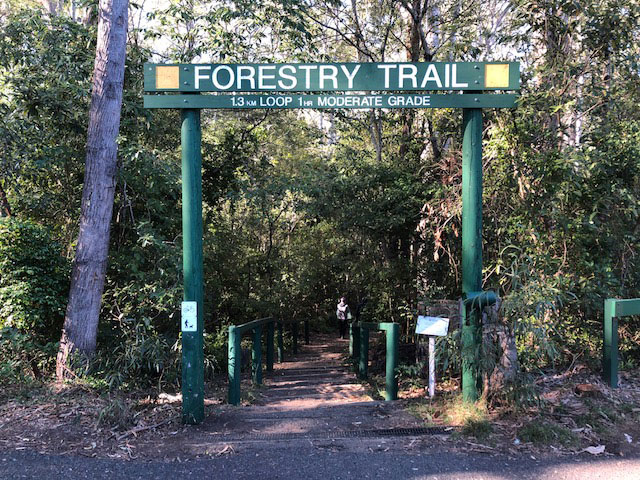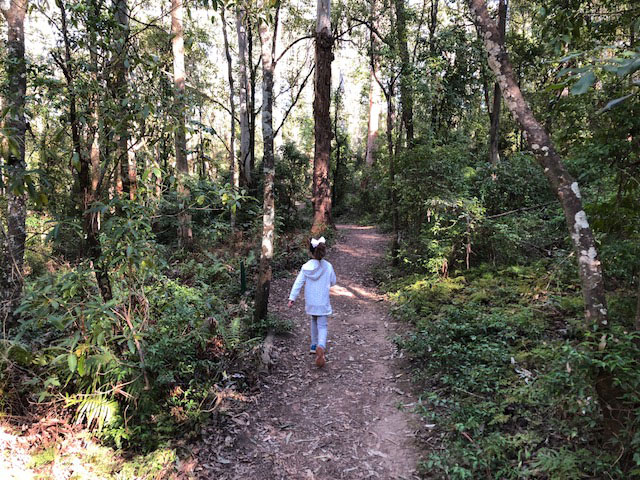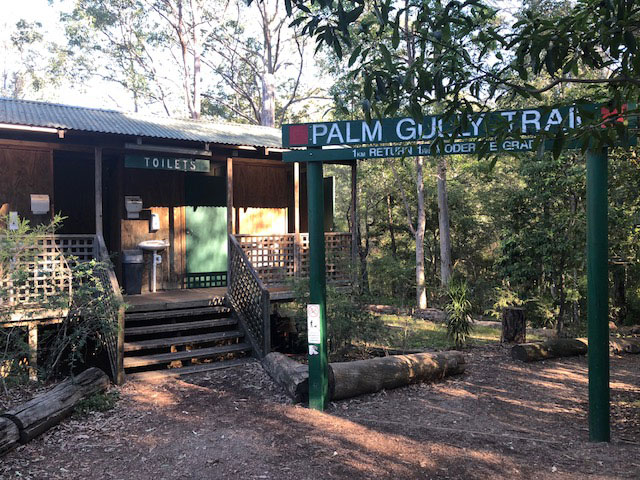 Other areas to explore in the Forest
We always take a picnic when we head to the Forest. There are numerous places to take a break including picnic areas and wide open green spaces near the visitor centre.  As mentioned, there's also a cafe located next to the visitor centre so you can grab yourself a coffee.
Tree Tops Adventure Park is very popular with older kids and adults. If you and your kids want to check it out, it's up near the Swains Picnic Area.
---
Cumberland State Forest
95 Castle Hill Road West Pennant Hills
Normal forest gate opening times are 8.30am – 5pm, except during daylight saving times where they are open 8.30am – 6pm.
---
If you like to bushwalk with your kids here are some other local suggestions: