When I mentioned to hubby that I had never actually been to Windsor he thought it was equal parts hysterical and astounding! We decided to rectify this dire situation recently and when I realised how close Windsor was, I agreed with him that it was slightly comical I had never been there before now!
No matter where you live in the Hills, Windsor isn't that far. For some, it's about 45 minutes away, for others it's a mere 15 minutes! Having now visited, I'm a little envious of the latter group of people!
Perched on the Hawkesbury River, Windsor is one of New South Wales' original colonial settlements and you can tell from its several beautifully preserved historical buildings, including St Matthew's Anglican Church, Windsor Court House and the Macquarie Arms Hotel.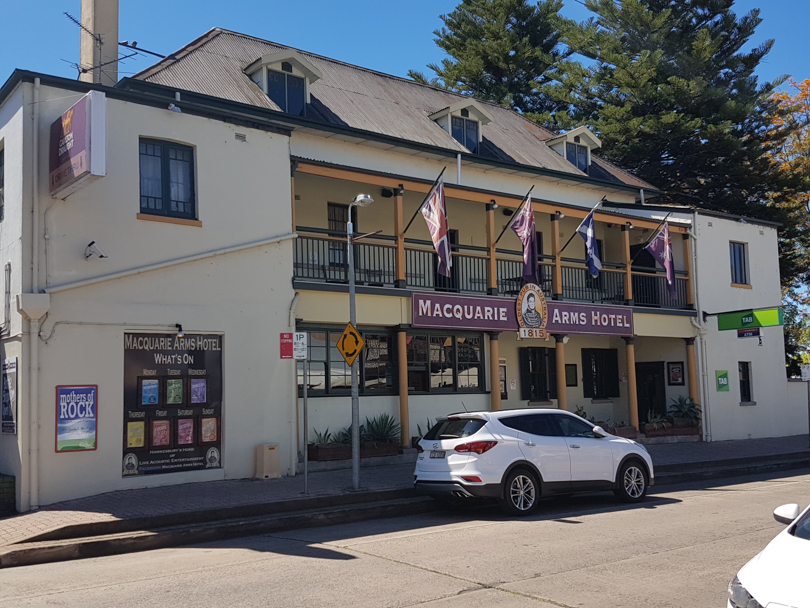 We decided to wander and just enjoy the surrounds and see what we came across along the way. It's worth driving around for a few minutes to take in the heritage buildings, cute houses and country village charm. This gives you a great feel for the town and we loved seeing several games of school cricket being played on pitches with white picket fences. We also loved the sentiment of the local sports ground – Don't Worry Oval. Indeed!
But if you like to be a bit more organised and wandering aimlessly isn't your thing, there's a Heritage Walk you can take after picking up a map from the Visitor Information Centre.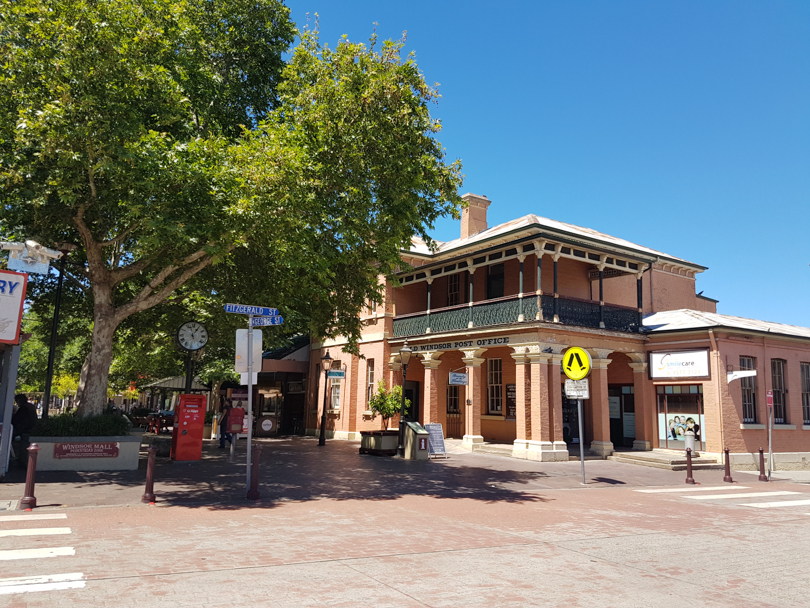 Windsor has a great pedestrian main street (George St) which is flat and wide – great for kids and prams. There's lots to check out including vintage shops and several cafes and pubs if you're wanting to stop for a drink or a bite to eat.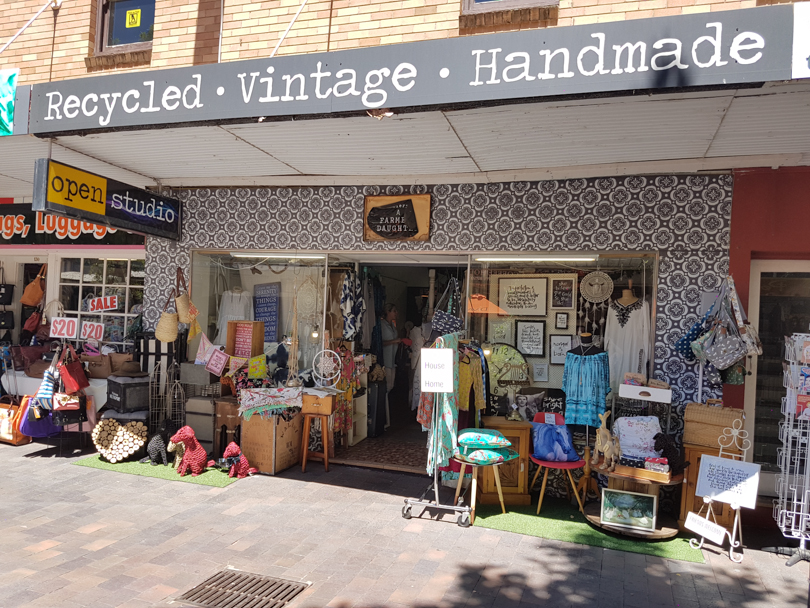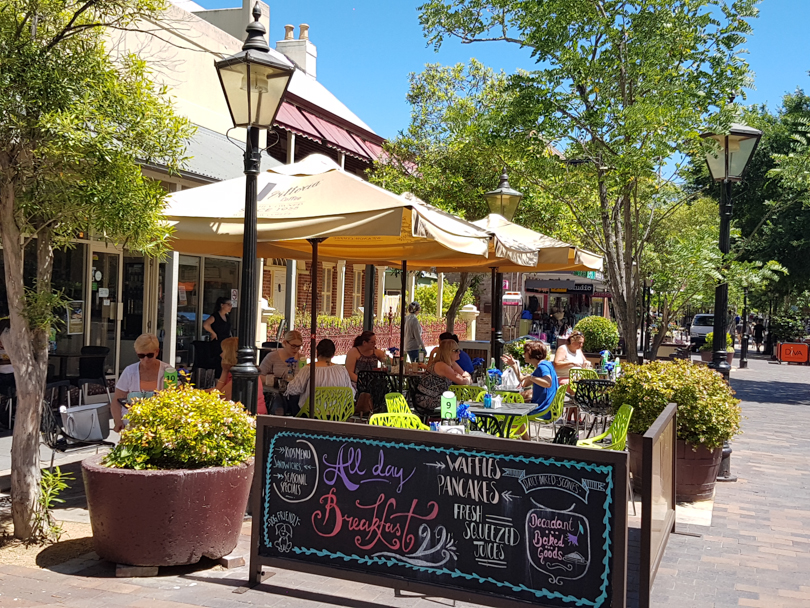 And there are a couple of shops the kids will LOVE! First is Lollies n Stuff and the walls of sweets have to be seen to be believed. This is the sort of store that the phrase 'kid in a candy store' is all about. It's lolly nirvana and if you go in with kids, you definitely won't come out empty-handed!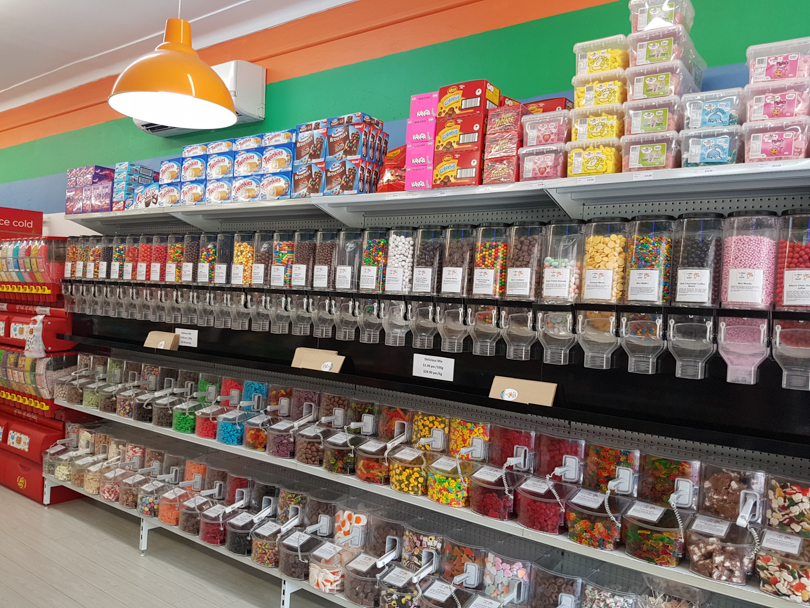 Then there's the awesome Windsor Ice Cream Cafe, with over 32 flavours to choose from. We decided we needed to try it out in the name of research so opted for a refined single scoop but it was a very generous scoop! And it was delicious. We love old school ice cream shops – there's something childlike about scanning all the flavours and their colours and finally deciding on your flavour…. or flavours.
There's also a brand new cupcake shop – Gourmet Cupcakes and Donuts – which we will definitely be visiting soon! We made the mistake of popping by on a Tuesday but they're not open Monday or Tuesday! Mr 6 was devastated as he had been promised the poo emoji cupcake!
There are numerous parks along the banks of the river to enjoy a picnic including Governor Phillip Park and Howe Park which has a 2km flat footpath perfect for prams and offering a very pretty view. The Jacarandas were in full bloom when we visited which made it extra pretty.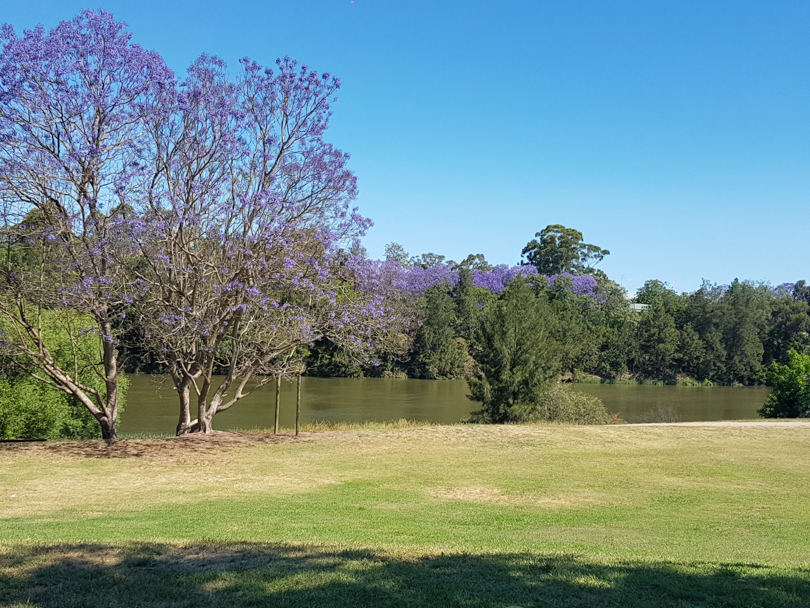 If the kids are needing to expend some energy after an ice-cream, lollies or cupcake, head to either Governor Phillip Park or across the river to Macquarie Park.
The playground at Governor Phillip Park is brand new and is great. We love the natural wood and stone elements as well as cool little touches like small metal creatures that kids can hunt for. Clues: 
 . There's sensory play and, drum roll please  …. water play!  There's lovely shade from the trees and it's right by the river so is super pretty. You can read more about this new park here.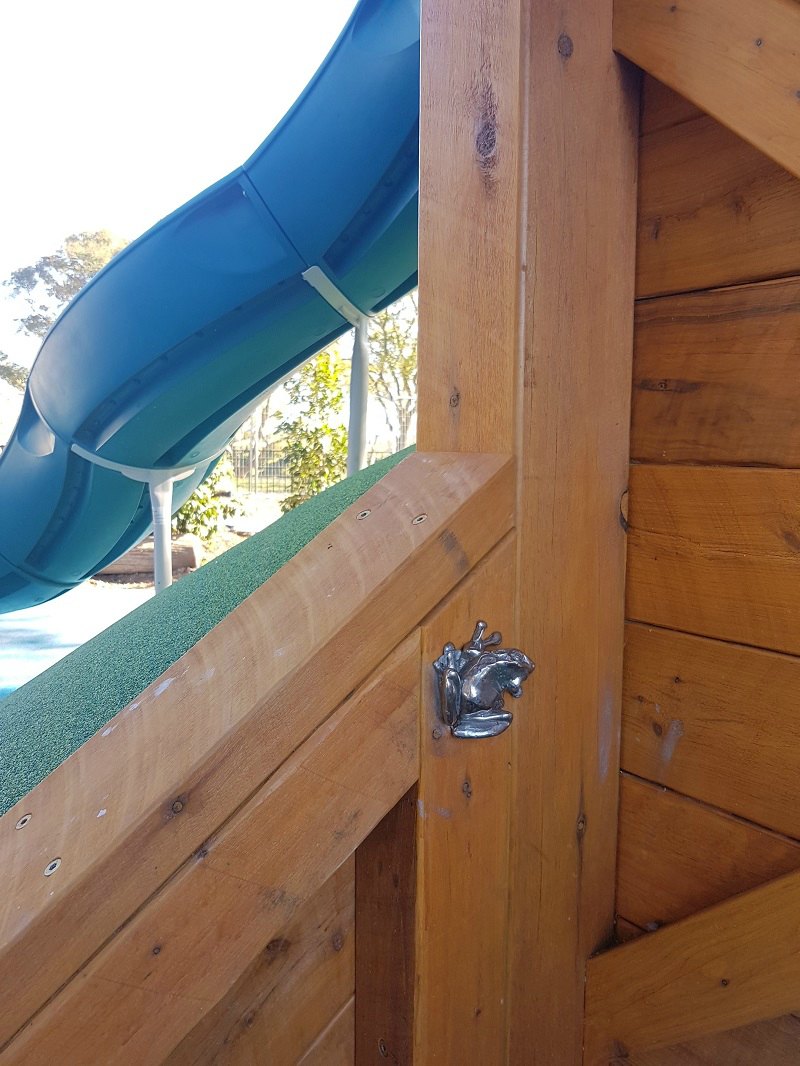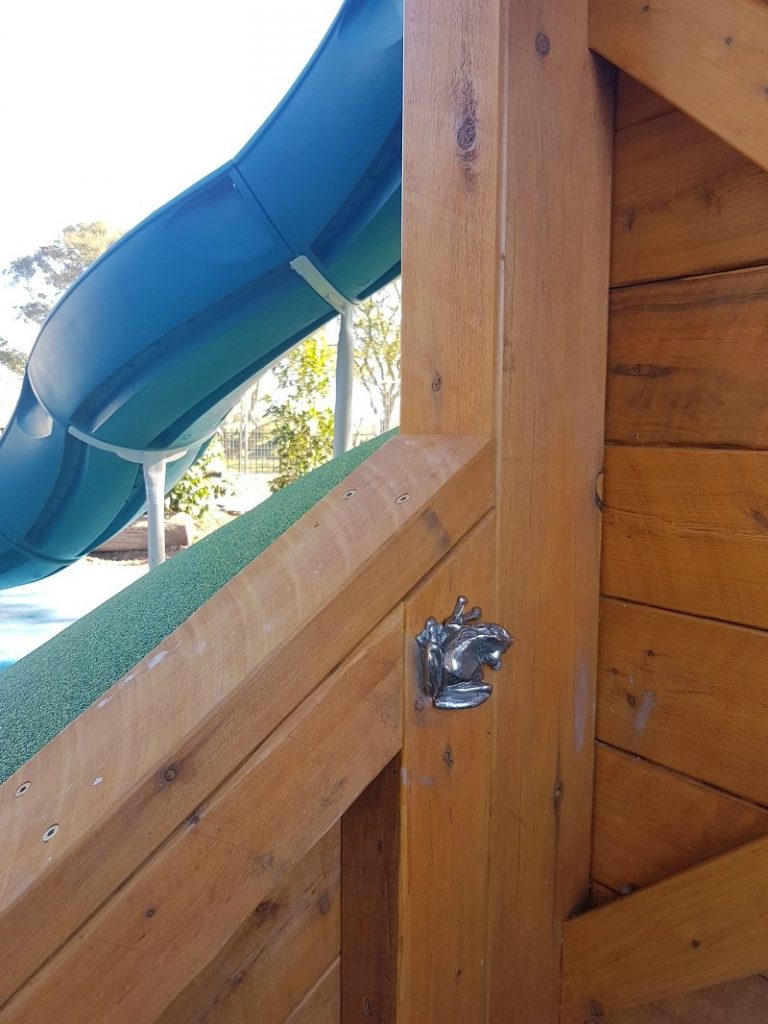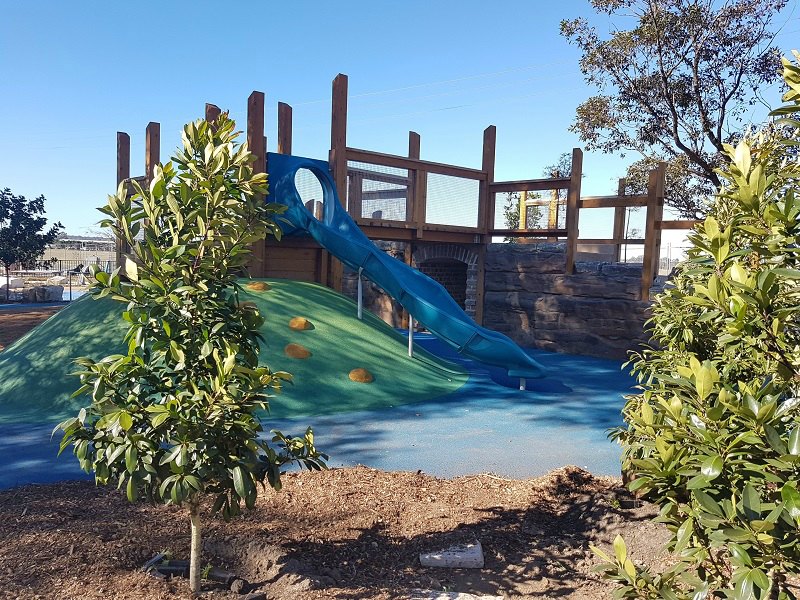 Macquarie Park is a good mixed age playground with all the trappings – parking, a BBQ, grass, toilets, lots of pretty spots for a picnic, a bike track and even a sandy beach at one end of the park for a shallow paddle if it's warm enough. You need to keep an eye on kids though due to the proximity of the river and cars.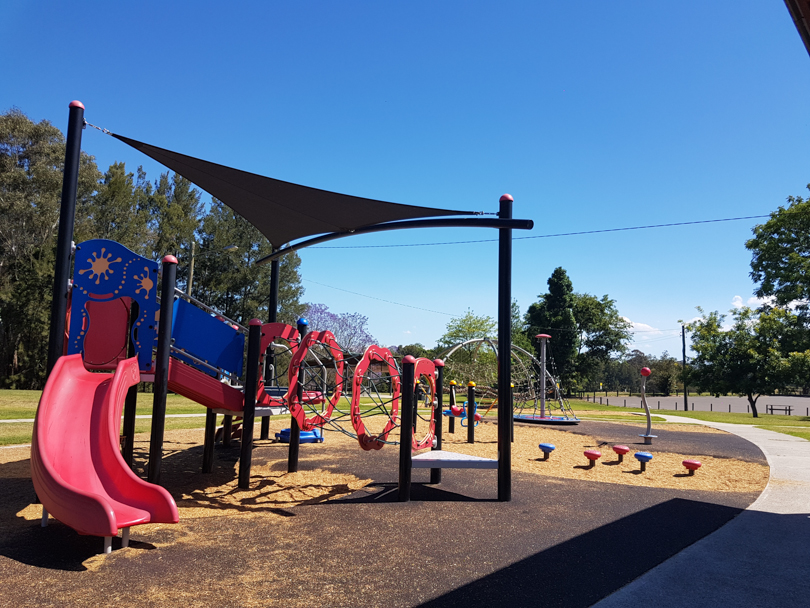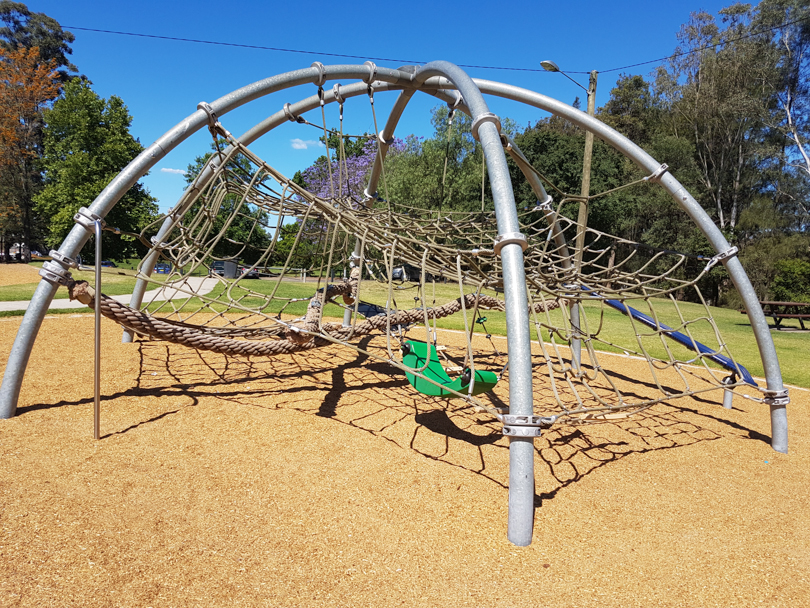 There's lots to do in the surrounding areas of Windsor as well. You could visit Richmond and if you have a little plane enthusiast, it's worth driving past the Richmond Air Base as it's awesome! The Hawkesbury Paddlewheeler is also an option if you're wanting to cruise the river for a different perspective and enjoy the novelty of being on the water.
There's also the Australiana Pioneer Village in Wilberforce, about 10 minutes from Windsor. You can step back in time to Australia's pioneering days and there are lots of activities for kids such as a miniature railway, horse and carriage rides, sheep shearing demonstrations and a blacksmith. On the history front, there's also Ebenezer Church located 12kms from Windsor. It's Australia's oldest existing church and is so, so pretty. I also have it on very good authority that they do an excellent Devonshire tea here too. Sound like the perfect excuse to visit again soon.
We loved our time in Windsor. We're so lucky to have such a gorgeous area so close to the Hills and I'm pleased I can say I've been there now!