Let's face it – the next few days, weeks and months will be like nothing we've ever experienced and will be a really testing time for parents and kids! We'll admit we are NOT crafty parents who spend hours on end building and making things with our kids. But recently we've been giving some thought to what we'll be doing to fill our days at home with kids, particularly on weekends and when they're not doing school work. Here are some of the things we've come up with so far that will keep kids entertained. And we have to be thankful that we have Google, Instagram and Facebook for ideas too!
Jigsaws
We enjoy doing jigsaws so we'll have to raid the cupboard for some we haven't done in a while. We're currently in the process of setting up a contactless jigsaw swap with our class via the class Facebook group as it will get a little expensive to buy new ones and it will be a fun way to do some new jigsaws.
Documentaries and educational shows
There are some awesome documentaries out there on the streaming services. We have an animal lover so a quick look at Netflix and we think he'd enjoy 'Our Planet', 'Night on Earth', 'The Universe' and '72 Dangerous Animals'. You could even get kids to write down some interesting facts from the doco and do a talk on them – we just learnt about what happens in a jungle at night!
Mr 8 has also discovered a couple of new shows in the past few days on Netflix. 'The Who Was? Show' sees tweens and teens reinact parts of the lives of famous people in history like George Washington and Marco Polo and provide interesting facts and funny tidbits. And 'Brainchild', which Netflix describes as the science of your world explained in a way that's refreshingly relatable, from germs (!) and emotions to dreams, social media and more. Cool!
Bluey craft
Bluey is everyone's favourite at the moment and we're lucky that there's a whole movement dedicated to Bluey themed craft! Click here for ideas. We're going to give this money box a crack at some point and we think the toilet paper roll figures are quite timely!
Far fetched fairytales
This is one we can get involved with. You write one line of a story then pass it to the next person who writes the next line and so on and so on until you have a far fetched tale! Good for doing something together, writing, creativity, thinking on the spot and more.
Questacon at home
We're massive fans of Questacon in Canberra and it has adapted to suit the current situation while the venue is closed. Its 'Questacon at Home' page offers lots of resources for you to explore at home including a huge collection of DIY science experiments! You can make some gooey borax slime or conjure your own miraculous cloud-in-a-bottle or split light into a rainbow with a DIY-spectrometer!
Writing a letter to Grandma and Grandpa
The grandparents are stuck at home so we'll draw them some pictures and write them a letter to brighten their day. We can then walk to the post box to send it. We can even write to friends and hopefully they may even write back!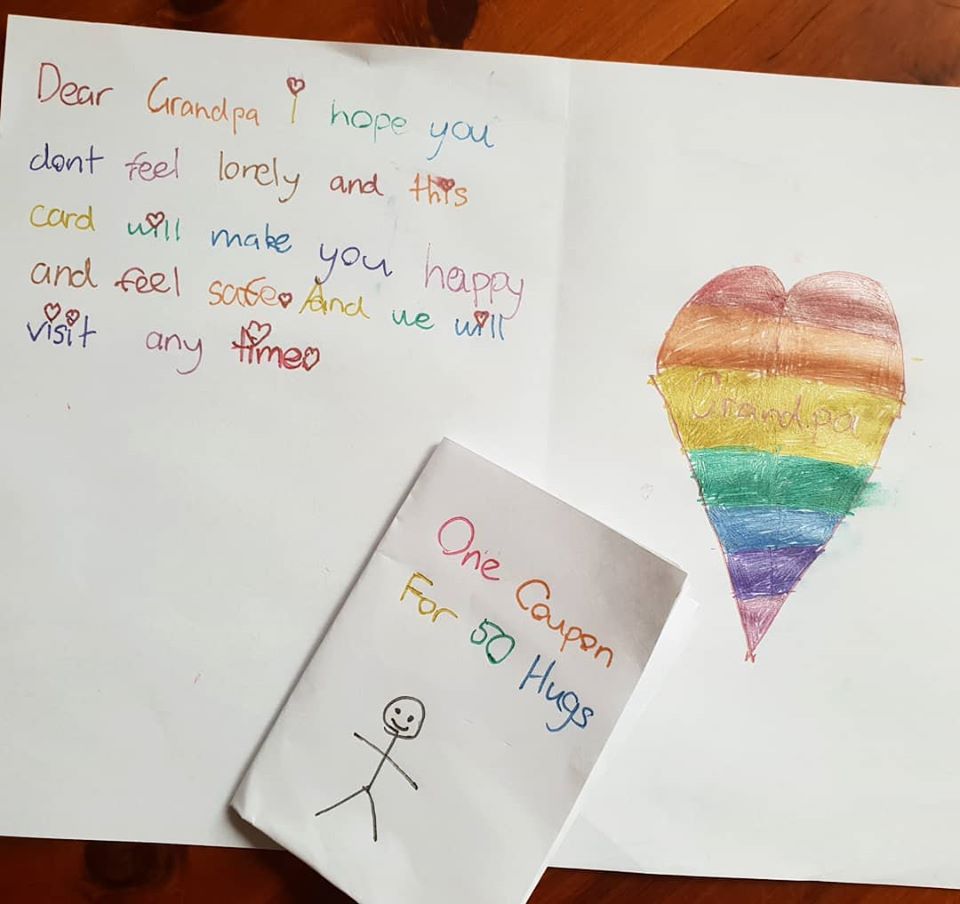 Scooters, bikes and the trampoline
We'll be going for a ride up and down our cul-de-sac for a bit of fresh air and to burn off some energy. The trampoline will also come in handy for this too.
Online learning
Our kids do Reading Eggs, Literacy Planet, Study Ladder and Prodigy and a couple of these are through school. Currently, HDMs can get 25% off Matific Galaxy, a fun & engaging online maths learning platform for kids in K-6. Matific features hundreds of curriculum-aligned activities that focus on teaching core maths skills such as addition, subtraction, multiplication, geometry, data analysis and much more. To redeem this offer enter the voucher code 25MGF when you check out here: https://bit.ly/2JfdSDK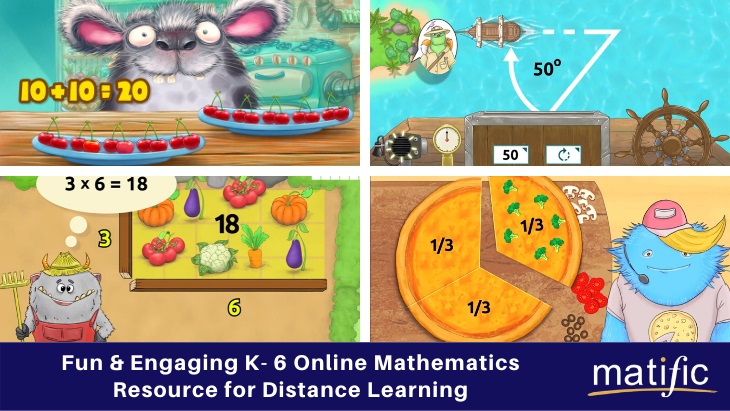 Research what's available for the age of your kid/s. Kids are very used to online learning these days so this won't be huge leap for them hopefully. And we're sure some schools may have also provided further information on this too.
Raiding our stashes of unopened presents
Do you squirrel away Christmas and birthday presents? If our kids are given heaps or maybe something that they're not quite old enough for, we stick them at the top of the cupboard. We'll be checking out what we've stashed away. On the weekend we did a DIY lip gloss kit and we have a build your own volcano to make too, God help us.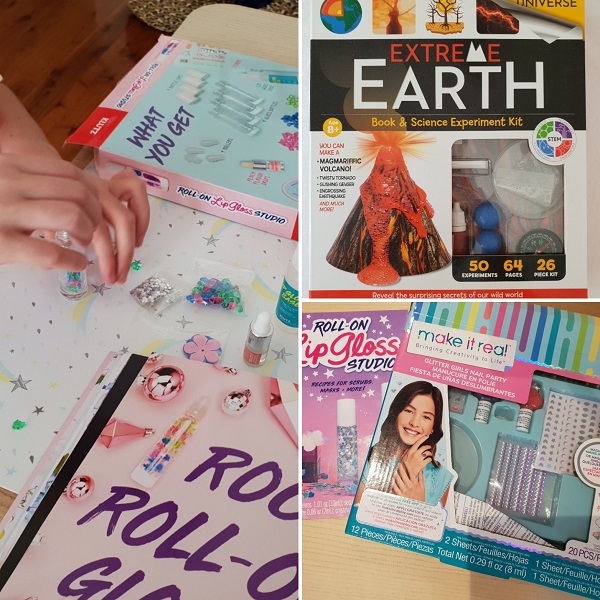 Live streams and virtual tours
We've seen on Facebook that lots of places such as large zoos have live streams you can watch. Melbourne Zoo is doing it as is San Diego Zoo. Taronga Zoo has recently lauched Taronga TV too! There are also museums like the British Museum and the Louvre as well as landmarks such as the Great Wall of China and the Palace of Versailles that offer virtual tours. A quick Google and you'll be able to find some that you and the kids might enjoy.
Bubbles
Our kids always enjoy this – even if it's only for ten minutes. The dog even gets in on the action too!
Craft and painting
This is not our jam at all but we figure we may need to get into it a little. A few ideas include:
Autumn craft – you can get pretty creative with leaves and sticks, some string and a bit of glue. Maybe a pretty Autumn leaf mobile?
Papier mache – we remember doing this as a child. We were trying to make a piggy bank – we papier mache-ed a balloon and used a piece of an egg carton for the pig's snout and then another bit of the egg carton to make little piggy ears. Then we painted it all pink. There was no Google back in those days but thank goodness there is now so you can get actual instructions on this craft exercise.
Make a suncatcher – go on a scavenger hunt for flowers and leaves and other things in nature. Then use a few simple things like clear contact and scissors to make a pretty suncatcher. More details on doing this can be found here.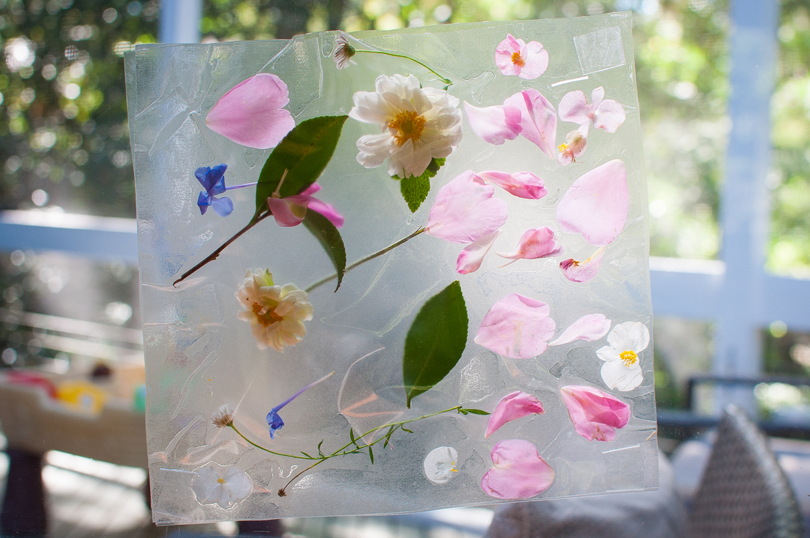 Gardening and watering
This is a nice way to be outdoors while doing something at home. Water restrictions still apply but are not as strict as they have been recently so once again you can water with a hose before 10am and after 4pm. But you can use your watering can any time!
Chalk driveway drawing
The kids did this on the weekend. We have no idea what this picture is actually of, but it doesn't really matter. They enjoyed it and spent some time outdoors. If you don't have a driveway you could use a wall of your house if there's a suitable one.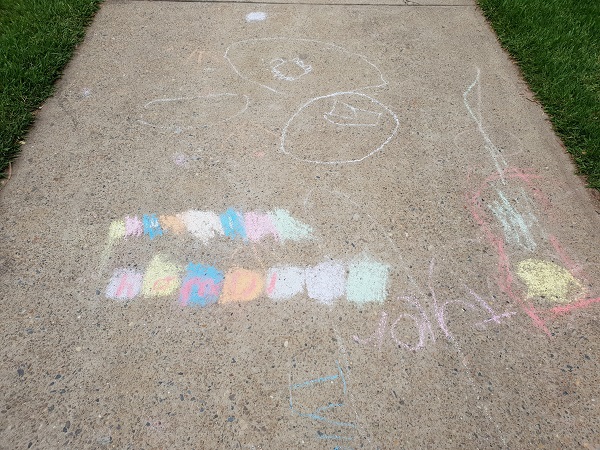 Treasure hunt
We're going to give this one a go – how hard can it be? It gets kids thinking, writing, planning and then moving and outdoors.
Continue with extra curricular activities in the back yard
Does your child play netball? Then practise shooting and catching. Same goes with soccer and some other ball sports.Do they do jazz ballet? Get them coreographing a dance. Our dance school is also doing online classes. Some activities are a little harder but often there's some form that you can implement.
Baking
Let's face it, it's sometimes a pain in the butt but kids do really enjoy it! Here's a recipe for white chocolate bunny biscuits that's easy to make and fits in with Easter coming up. There's also ANZAC Day not far off, so some delicious ANZAC biscuits could be timely too.