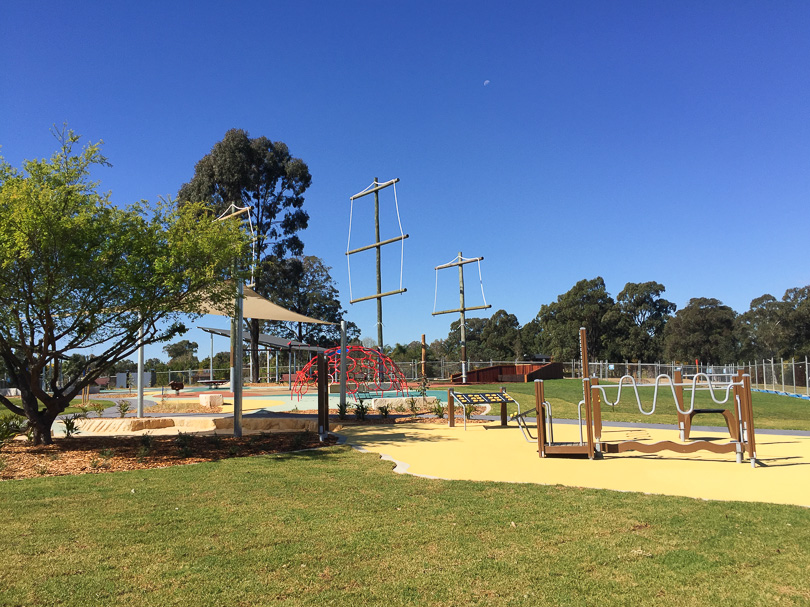 A sandpit in the shape of Tahiti, a tribute to the transit of Venus and a goat-shaped children's ride make this park truly unique.
The $1.5 million Endeavour Park at Kings Langley – on James Cook Drive – has design features that commemorate Cook's voyage to Australia on his ship, the Endeavour. "The goat shaped ride is a tribute to the goat that journeyed on the Endeavour, and the rubber matting for the playground is a full sized outline of the 30-metre ship," Mayor of Blacktown City, Councillor Stephen Bali said. "We are opening the park with a major celebration, and all are welcome," he said. "There will be a barbecue sausage sizzle and plenty of fun for kids including a roving pirate and face painting."
So what exactly does this playground have to offer? The swings are the feature piece in the middle. The structure is built to resemble the Endeavour complete with masts and heaps of swings, some even in the shape of hammocks!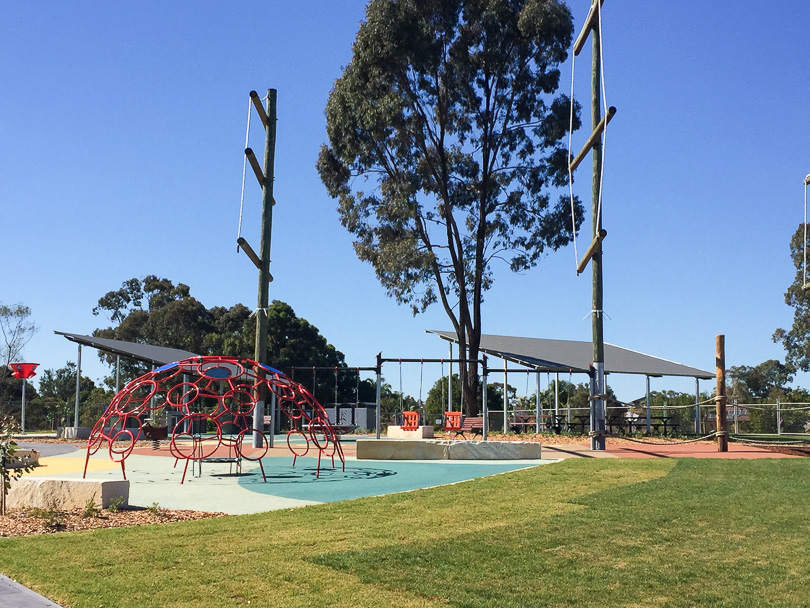 "There is so much for people of all ages and interests to enjoy including fitness stations, a dog-off leash area, barbecues, picnic areas and paved pathways.  Mayor of Blacktown City, Councillor Stephen Bali said. "The play space with climbing structures, slides, swings, sand pits, balance beams and a kick-about area will keep kids and their families entertained for hours.  We want our parks to be inclusive as possible, which is why we have included accessible swings and an amenities building that accommodates wheelchairs."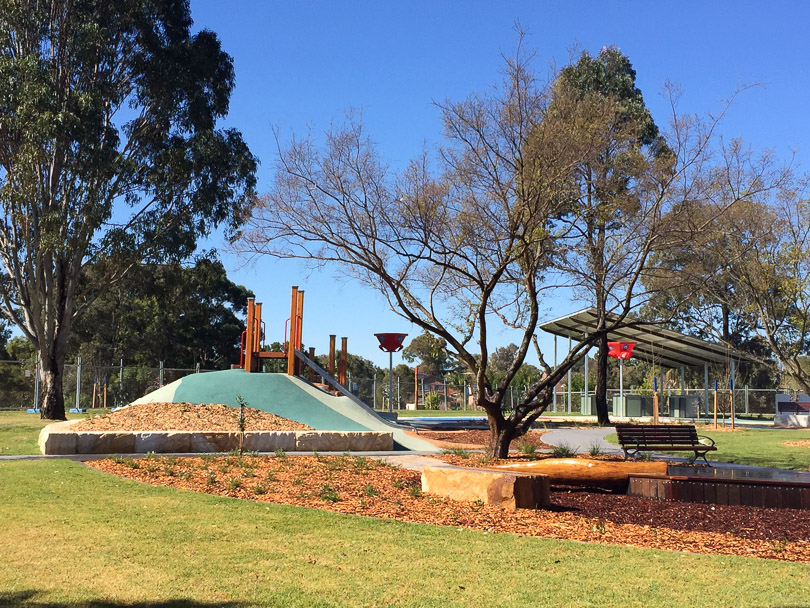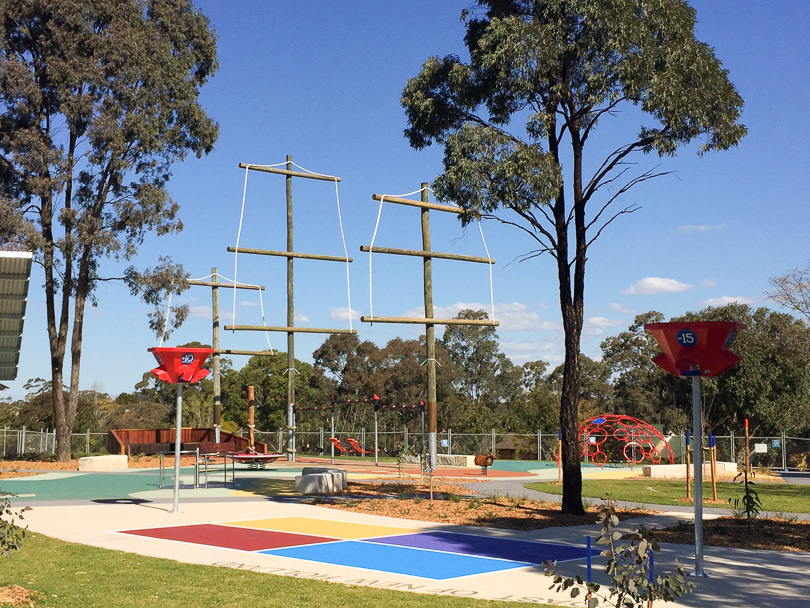 The Endeavour Park design, completed by Fiona Robbe Landscape Architecture and Council officers, is built on the theme of Captain James Cook's journey of discovery to Australia on his ship, the Endeavour. "It was a wonderful theme to work with; everything about his life was extraordinary," Ms Robbe said. "Turning these amazing stories into a playground was challenging but we had a lot of fun with it."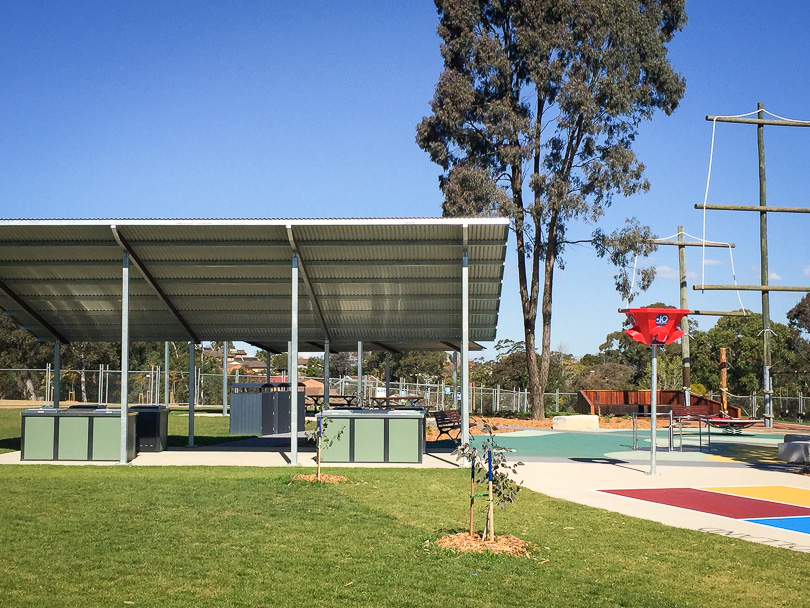 PLAYGROUND DETAILS:
Parking: on-street
Shade: Only the BBQ area
Toilets: Yes
Fenced: No
Refreshments nearby: No
---
Other articles that might interest you: