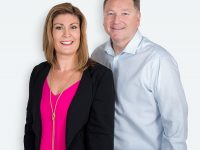 JEM Finance Group specialises in providing a personalised lending service to clients seeking the best finance solutions for their business and personal needs. JEM Finance specialises in all Commercial, Equipment and Personal lending. We ensure that our clients achieve the best possible finance solution for their business and personal needs.
At JEM Finance Group, we aim to assist you to be educated across your finances with Finance Updates, Tips and Advice.
We will continue to ensure that your loan is the best solution for you, so don't be surprised if you get a call from us, saying we have found a better deal.
Send message to listing owner