Do you have a tween to occupy these school holidays? Here are some ideas to keep them busy. Some a little on the expensive side but great for a treat, while others are FREE!
Treat the kids (and yourself!) to a mega shake! There are quite a few places in the Hills that do them and it's a great holiday treat. Here's a list.
Attend a girls football development clinic. Learn from W-League and Australian Representative Players and work on your skills these school holidays. Held on 6 and 7 July from 9am to 12pm. For girls aged 8-15 years old.  More details can be found here.
Get them doing a few of the more 'fun' chores to help you out, like washing the car and mowing the lawn. Pocket money is always enticing!
Parramatta City Council has some excellent activities on for kids and teens such as basketball and cricket clinics, ice skating, yoga, a mini-beast muster and unicycle workshop. Full details here.
Take the kids to the BMX racing track in Fred Caterson Reserve – way cooler than your average bike track! It's challenging for those kids keen to test themselves but can also be used by those that are less confident. It's free and open to the public except when Castle Hill BMX club is racing or training.
Do a mini bedroom makeover so their room's a little more grown up. Places like Kmart have great kids decor that's not expensive but looks fantastic.
Put your NERF skills to the test these school holidays at Home Hub Castle Hill. Test yourself or challenge a friend with the NERF Distance and Accuracy Challenges at the NERF Interactive Zone. When: Tuesday, 12 July – Friday, 15 July 2016. Where: Level 1, South Building outside Toys "R" Us. Time: 11.00am – 2.00pm. Cost: FREE. More details here.
Visit Ultimate Sydney in Northmead. It is EPIC! On offer are trampolines, a foam pit, basketball hoops, dodge ball, massive play equipment split by ages 0-5 years and 5-12 years. Read more here.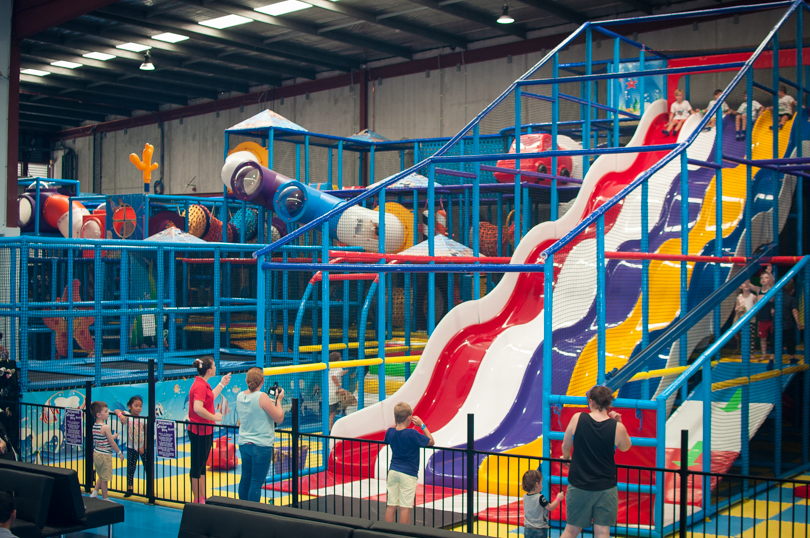 Play a game of spotlight now that it's dark early.
Check out the Girl Guides 3 day girls-only holiday program where girls aged 7-10 will participate in games, outdoor activities, community service, craft and cooking. The program aims to develop their confidence, teamwork and leadership skills in a fun and exciting way! Plus, non-Girl Guides attend for FREE! 4-6 July, Northmead Girl Guide Hall, Lot 22 Elizabeth Crescent, Northmead. More info here.
Choose a recipe and let them cook dinner. Win win!
Begin Bright Bella Vista is launching their school holiday program with a FREE fun open day for families Saturday 9th July 10am-1pm! From 11th-15th July they'll be running a huge range of craft and science workshops for kids aged 4-11. Sessions include gross science, Lego, clay sculpting, weaving and beading, and much more! Children can stay for a 2 hour session or all day. See the website or contact Elisa on 0431 921 054 / bellavista@beginbright.com.au for full program information.
Sign up for the B U Girl Empowerment Workshops. B U Girl is a program designed for tween and teen girls. In the classes, girls learn how to improve their confidence and self-esteem, build inner-strength and self-belief, grow friendships, improve their health and body image, manage stress and gain the tools essential for living happy, healthy and inspired lives.  The workshops are running on 3 dates over the school holidays.  More details can be found here.
Go tomato picking at Canoelands Orchard. Read more here.
Check out Parramatta Winterlight, a winter wonderland of fun in the heart of Parramatta. There's an ice rink, ice slide, and lots more. They also have themed skating nights like onesie night! There's an alpine food village with lots on offer to eat too. Running from 1 July – 17 July, More details and tickets here.
Choreograph and perform a concert for mum and dad! Remember doing this? Dance, comedy sketches, magic or singing are great fun!
Rouse Hill Bunnings have workshops specifically for tweens.  On 5 July you can make a Mosaic Frame and on 14 July you can decorate a phone/iPod holder.  More details here.
Not in the Hills but the Powerhouse Museum is FREE for kids under the age of 16. And the range of school holiday activities for kids is fantastic. See more here.
Go rock climbing. This is a great activity that gets kids active and challenges them. We're lucky to have two great centres in Castle Hill – there's The Edge Rock Climbing Centre which has a mind-blowing amount of rocking climbing stuff to do and is proudly Australia's tallest climbing and abseiling centre! And there's also Peak Pursuits which offers a sky trail ropes course, a first in Australia, vertical activities, leap of faith, fun walls and more. The activities are designed with varying degrees of difficulty and are themed for extra fun.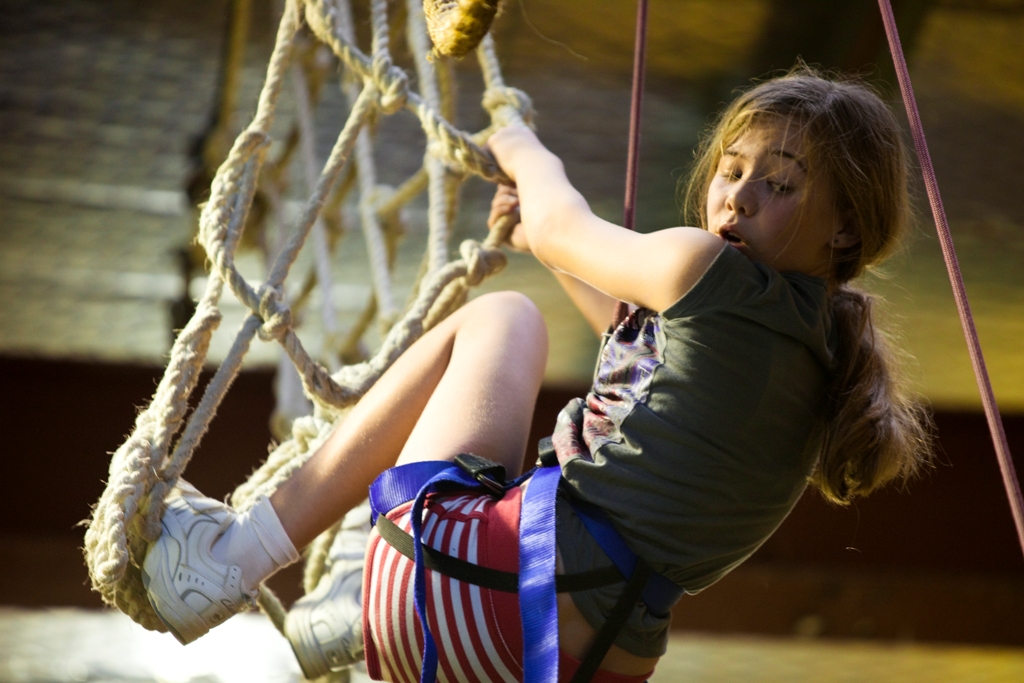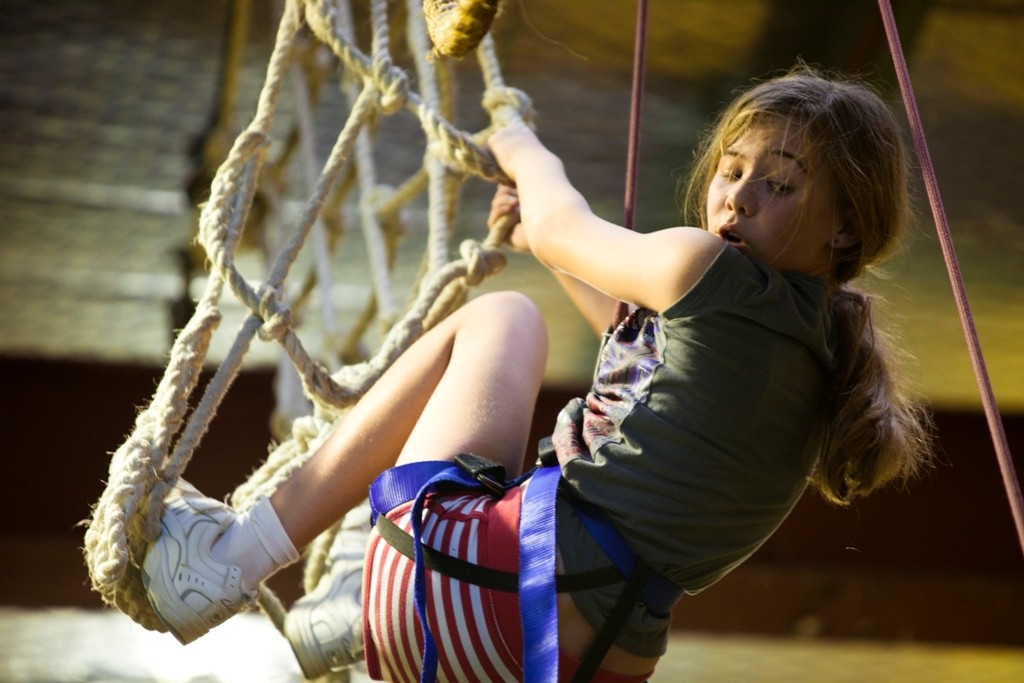 Watch a movie – a classic holiday treat that's never boring. Take a look at what's on these holidays here.
And you may also want to check out our story on the School Holiday Screen Time Rules Checklist that's doing the rounds of the internet. Read more here.