Whether it's a rainy day or you are in isolation due to a global pandemic here are some great art activities for your child.
Online art classes
Art Hub for Kids on YouTube. We hadn't even heard of this channel until a couple of weeks ago and we have been using it heaps since the kids went into isolation. It can keep your child busy for ages and their creations are fabulous! Our kids do it in pencil first then trace it and colour it in.
Art and craft activities
10 easy craft ideas with a cardboard box
Create a musical instrument using things around your house
Nature scavenger hunt and nature sun catcher
Recycling construction
Nature art – fairy flower, leaf lion and nature head art
Bubble art
Toothpick construction
Create paper planes, decorate and fly them
Build a boat out of recycling and float it
10 easy craft ideas with a cardboard box
Lisa, a clever Hills District Mum with a little one, has some awesome yet simple ideas using a cardboard box that will inspire creativity and keep kids entertained! We LOVE these fun suggestions! Check out how to make them here.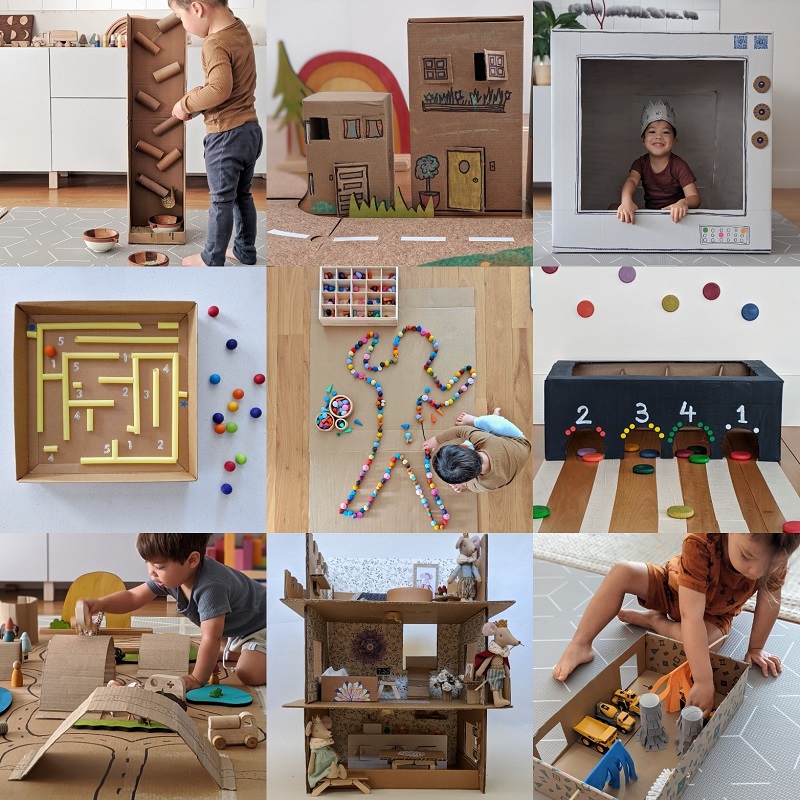 Create a musical instrument
Old plastic bottles with rice, pots and wooden spoons, how many can you make? Everything you need is lying around your house….just get creative.  Elastic bands flicking on cups, glass with different levels of water to get different sounds when you ding a spoon on them and for extra inspiration this is the Art N Move Rain Shaker. You can find instructions here.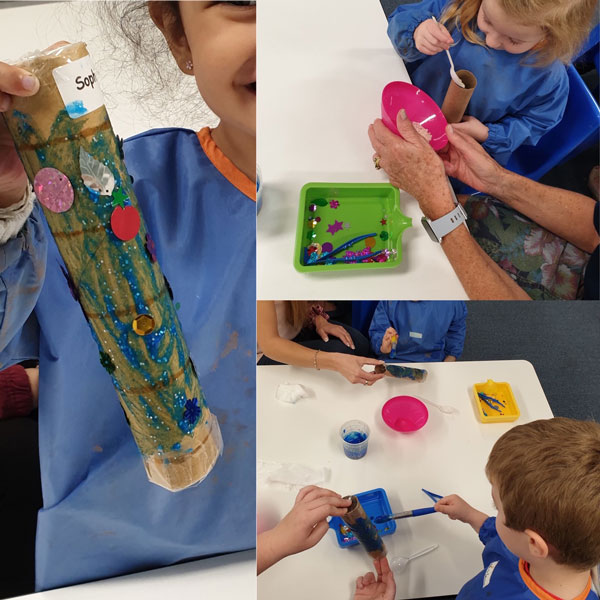 Nature treasure hunt and sun-catcher art
The nature treasure hunt and the nature sun-catcher art challenges fit together today. You start out by going on a nature treasure hunt. Arm yourselves with a bucket or basket and head out to the garden to collect. Flowers in full bloom are really pretty and leaves are also a great idea. In fact, you can pretty much use anything. Once collected follow the instructions here to build your own sun-catcher.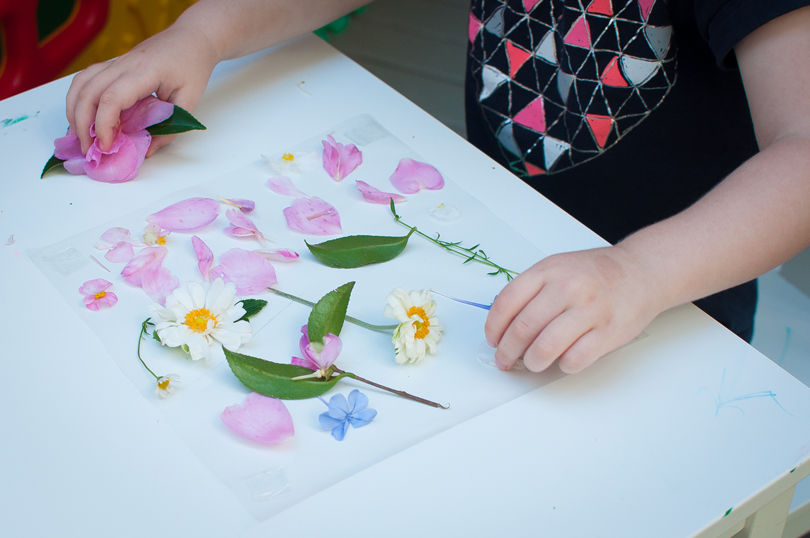 Recycling construction
Let your kids go wild with the recycling. Cereal boxes, egg cartons, snack boxes, toilet rolls, paddle pop sticks and tape. Even Easter egg wrappers make pretty decorations. Create a tower or any kind of structure. Just give them a pile of things to work with and some tape and let them create!
It doesn't need to be pretty or make sense, it just needs to keep them occupied!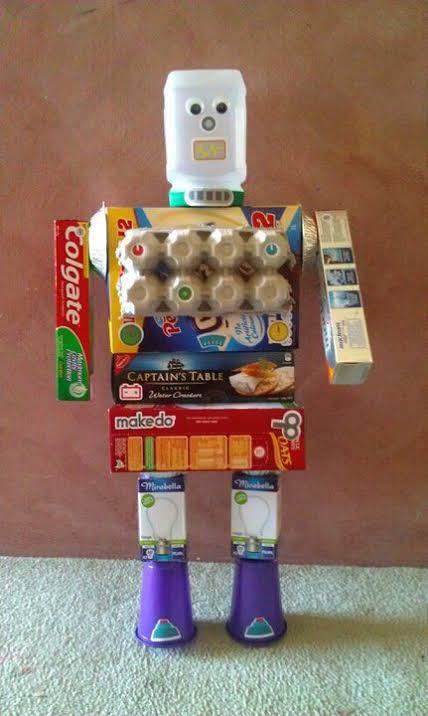 Flower fairy nature art, head art or leaf lion
Our kids had fun doing this during the week.  They used the items they collected in the garden to create art.  All they needed were the nature materials and some glue and sticky tape.  Here are a couple of ideas.
Fairy Art – click here for detailed instructions and printable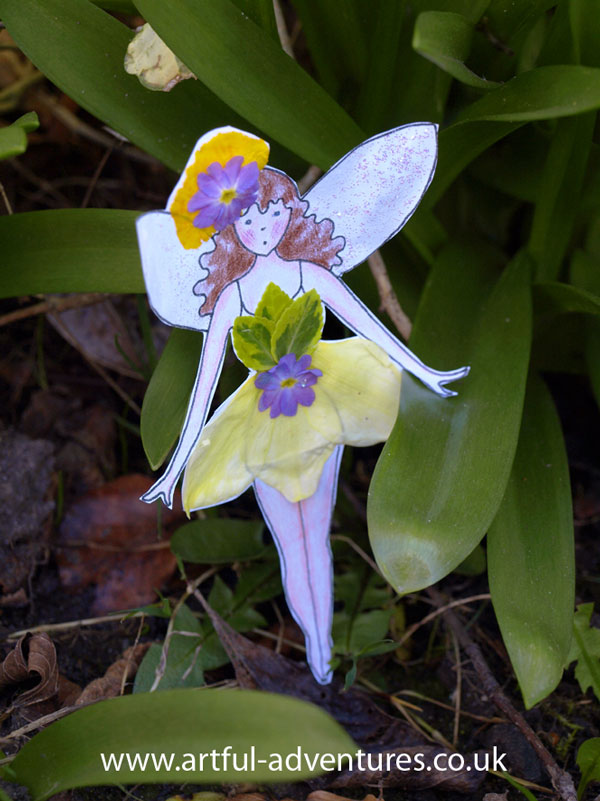 Head art – click here for detailed instructions and printable
We saw that twinkl.com.au had a cool one where they got a template of a lions head and stuck autumn leaves around it.  Click here for details.
Bubble art
A word of warning – this one can get messy! Bubble printing is a favourite in our house. Here are some instructions for you.
Toothpick construction
Marshmallows and toothpicks! What can your child make? This is fun! If you aren't sure about using marshmallows or jubes to hold it together, you could use cubes of apple or blue tack. Here are some ideas for you.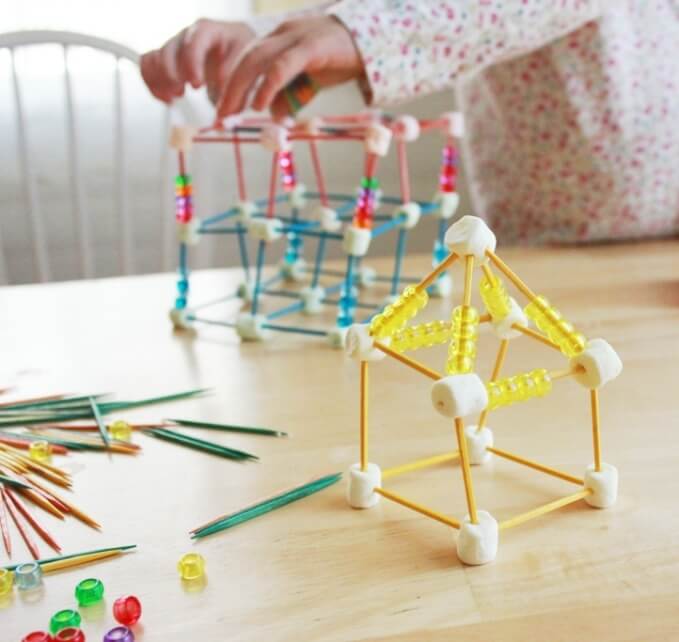 Create paper planes, decorate and fly them
Paper planes are so much fun! Here's a great resource to help you fold them. Which one goes the furthest? Add to the task by decorating the paper first.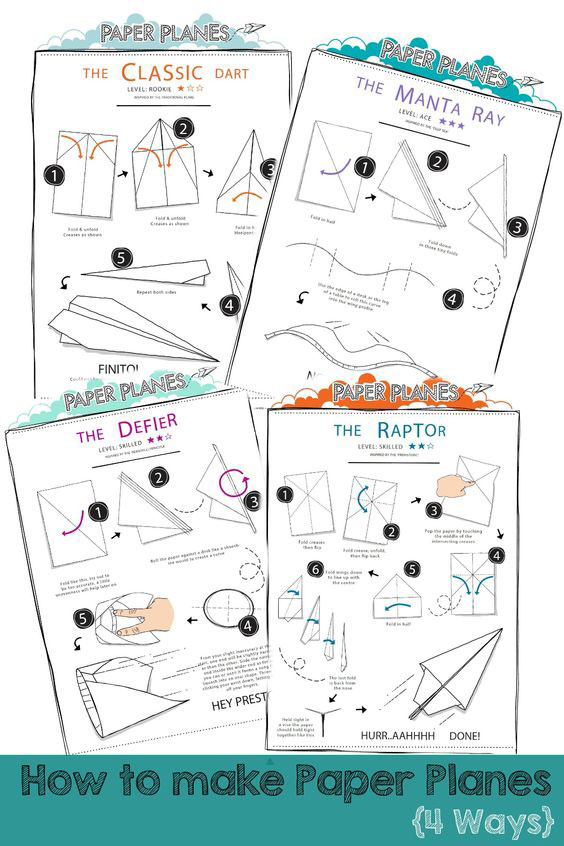 Build a boat out of recycling that you can float on water
Use items around your house (e.g. recycling and arts and crafts) and create a boat that can float on water.