The City of Parramatta is about to build 4 new playgrounds in Carlingford thanks to funds from the NSW Government's Stronger Communities Fund following the boundary changes with The Hills Shire and Hornsby.
Work has already commenced on some of these new playgrounds and we have the artists impressions to show you! We spy a Tom Thumb ship, a castle, an inventor's drawing pad and a digger.
Spread around Carlingford the new playgrounds will be warmly received by families. North Rocks Ward Councillor Andrew Jefferies said "It is great to see that local families will get to make the use of these new facilities in the years ahead. The makeovers across some of our smaller parks and reserves will be welcomed and loved by our kids and families."
Lindisfarne Crescent Reserve, Carlingford
Construction work on this playground at Lindisfarne Avenue Reserve Carlingford is set to commence next week.
This little reserve has recently had gym equipment installed and will now receive a double swing set, play equipment in the shape of a castle, tree planting and path access to Farnell Avenue.
Rainbow Farm Reserve, Coral Tree Drive, Carlingford
Work on a new playground at Rainbow Farm Reserve on Coral Tree Drive Carlingford is set to commence in the coming weeks .
With a nod to the area's orange growing past, the new facility includes a double turbo slide,  a large swing set with a nest swing, infant seat and normal swing, balance logs, spica spinner, geo-cube climber, interpretive talking tubes and new park seating.  It also includes an inventor's drawing pad.  We have no idea what this is but it sounds cool.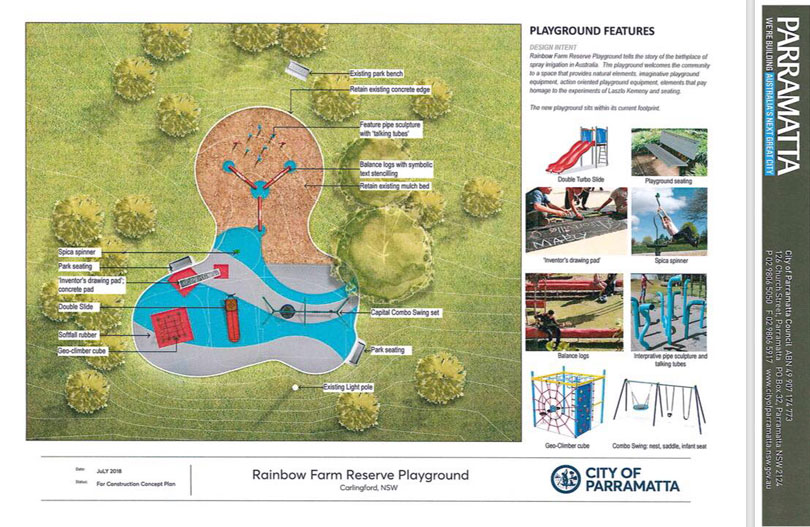 Hunts Creek Reserve Playground, Lesley Avenue, Carlingford
This one is set to replace the old playground adjacent to Hunts Creek Reserve on Lesley Avenue.  There is a Tom Thumb ship with slippery slide, nest swing, double swing set, cute Australian themed timber sculptures and a picnic table.  You'll be able to combine a trip to this one with a bush walk in Hunts Creek Reserve.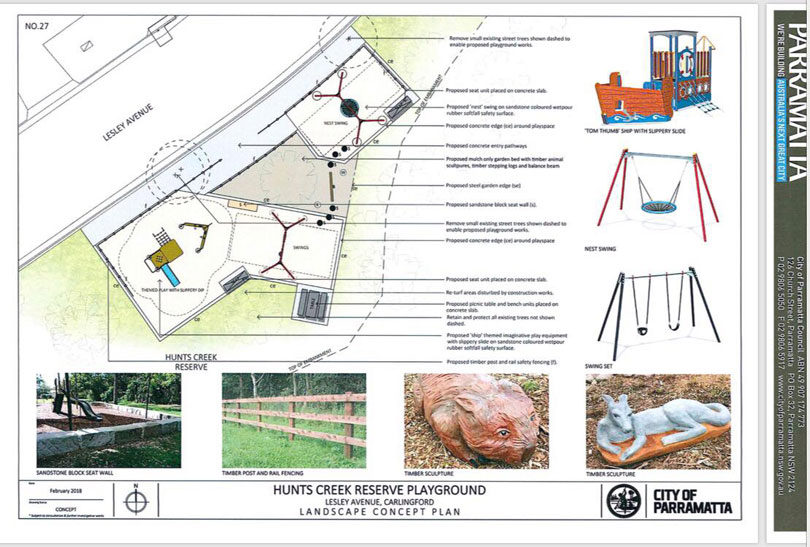 Pinetree Park Playground, Pinetree Drive, Carlingford
Work has commenced on this little local playground. This will be a welcome facelift for this much loved, local reserve in Carlingford.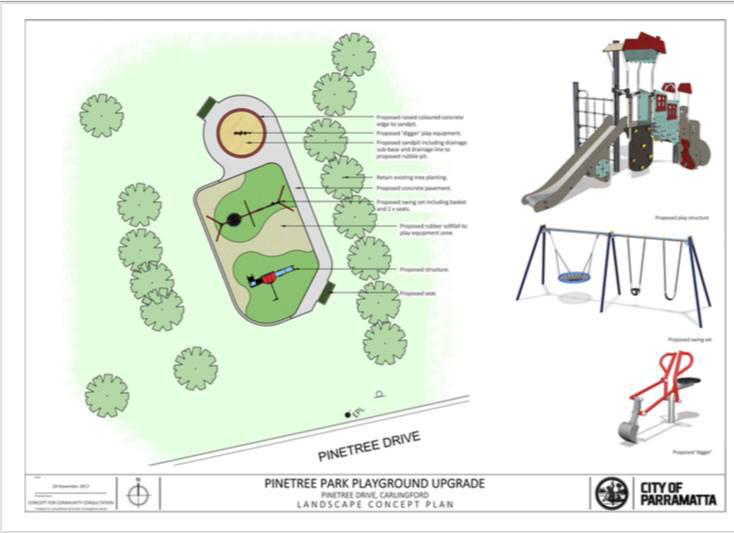 Other playgrounds in Carlingford tipped for upgrade in the future:
2019/20 North Rocks Park Playground Upgrade – North Rocks Road Carlingford.  We must say we do already love this playground and it is worth visiting even prior to the upgrade.  Read more here.
2018/19 Dunrossil Park Playground Upgrade, Dunrossil Avenue Carlingford.
2019/20 John Wearn Reserve Playground Upgrade, Farnell Avenue Carlingford.
2018/19 McMullen Avenue Park Playground, Carmen Drive, Carlingford.
Until these new ones are built the best playgrounds to explore in Carlingford are:
Larry Bolitho Reserve, Carlingford.  Read more here.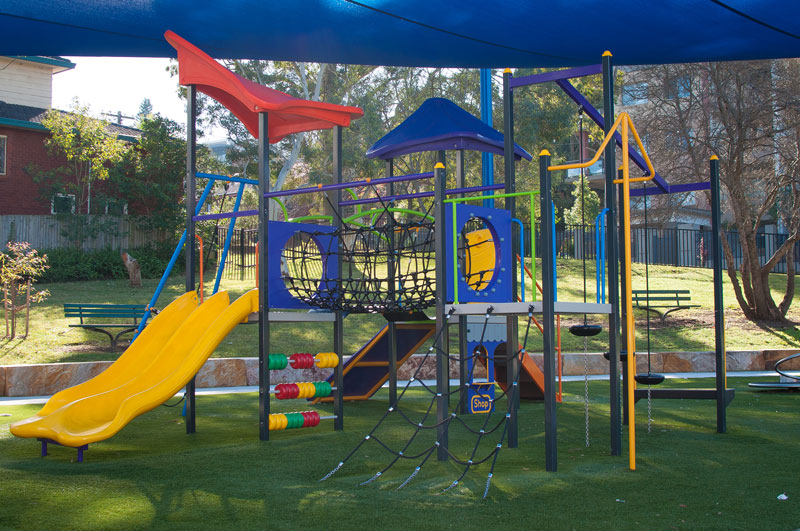 Ray Park, Avonlea Drive, Carlingford.  Pack your bikes/scooters if you are heading here as you can do great laps of the park! Read more here.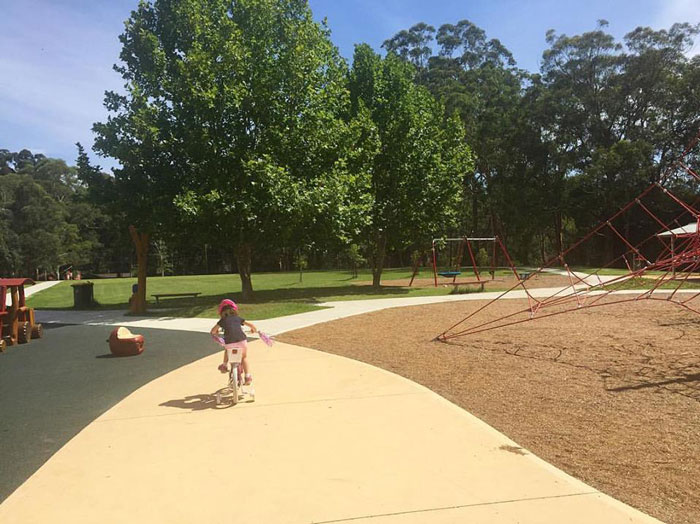 Dunrossil Park, Dunrossil Avenue Carlingford.